La golden hour
SOCIAL HOUSING.
Competition in Riberas de Loiola, Donostia-san Sebastián (Gipuzkoa). 2021
It seems that the plot is a meeting place, of corners or limits. The small plot stands out for being a wayward and particular point within the fabric of the Riberas de Loiola neighborhood. It is a place that can dominate the last meander of the Urumea River, almost at its mouth, and look over Egia and Gros to the Cantabrian Sea, if it is built with slenderness. And so we have proposed the new building of endowment accommodation, slender and growing in height towards the sea. When ascending towards the sea, the houses are oriented towards the east, for the most part, those that are not oriented towards the south. Thus, the views of the houses are directed towards the dawn between Mount Ulía and Ametzagaina Park.
The growing building begins low to the south, to allow the sun to enter the interior of the plot, and curls around itself forming a concave space on the west side. In this way, the building is separated from the existing buildings and forms its own square, protected from the noise of the nearby vehicular routes and will remain sunny all year round.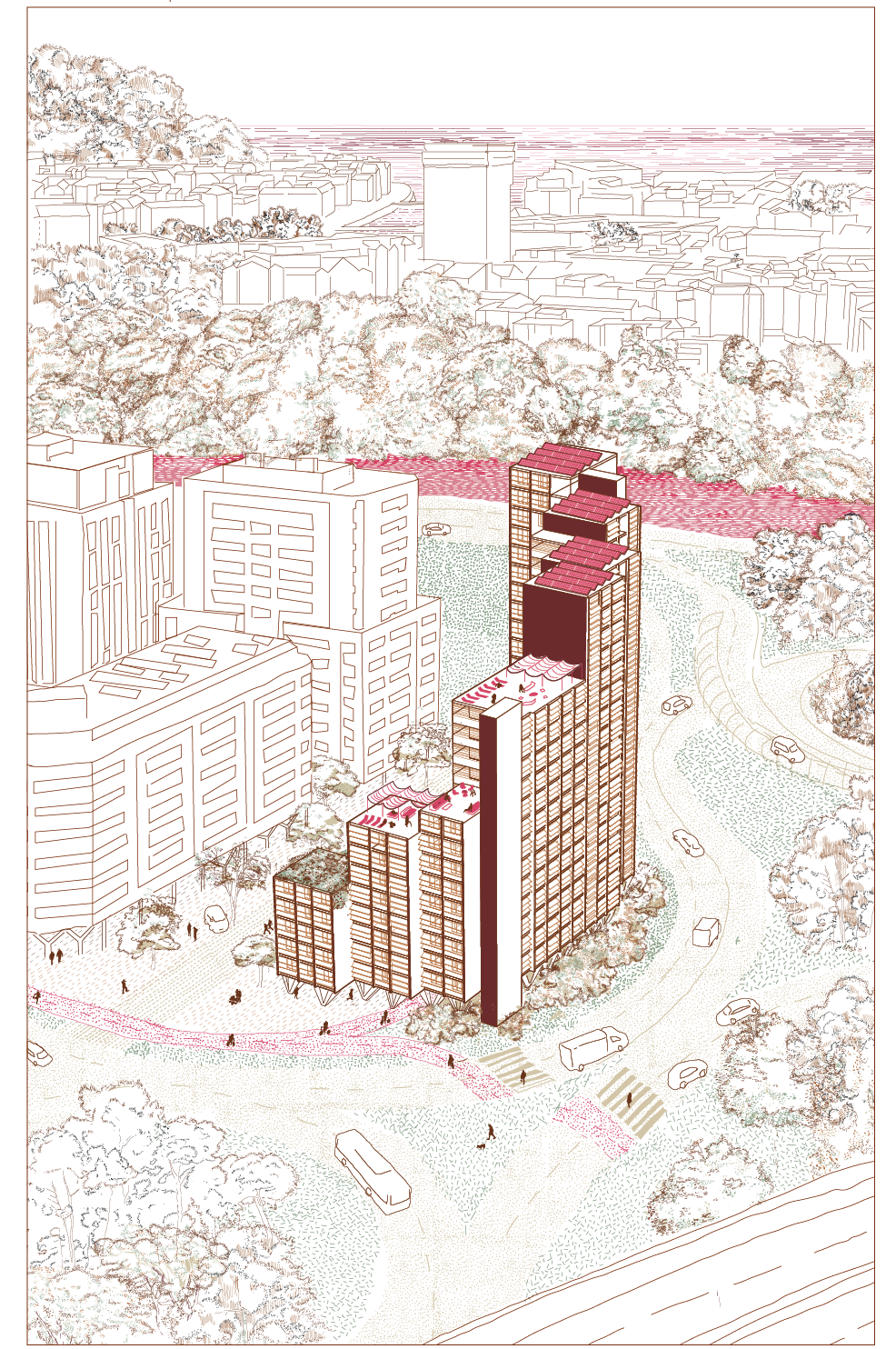 View of the proposal in its urban environment.
The plot has a compromised position. Very close to it, and in the optimal east and south orientations, a communications node develops that is a source of noise and circulatory stress. The proposed building functions as a large architectural and urban acoustic screen.
In addition, the houses turn towards the outside of the plot and the air-conditioned gallery system runs through the interior of the building looking at the square. These access galleries widen at their ends, to the north in a wide viewpoint towards the sea, and to the south to provide ample space for adapted homes.
Sunlight diagram and floorplan of the surroundings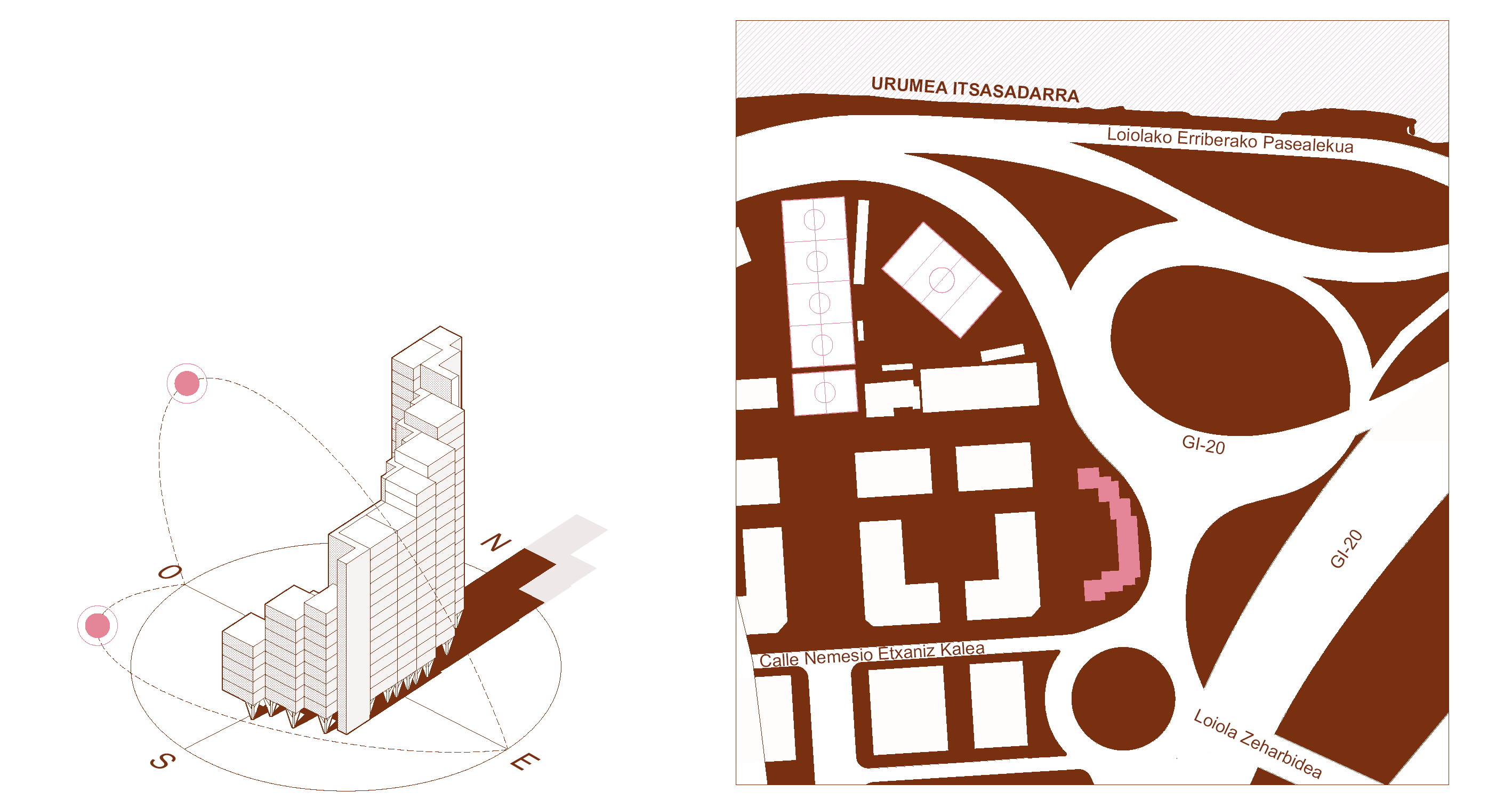 North-south territorial section. The building that grows towards the sea
Ground floor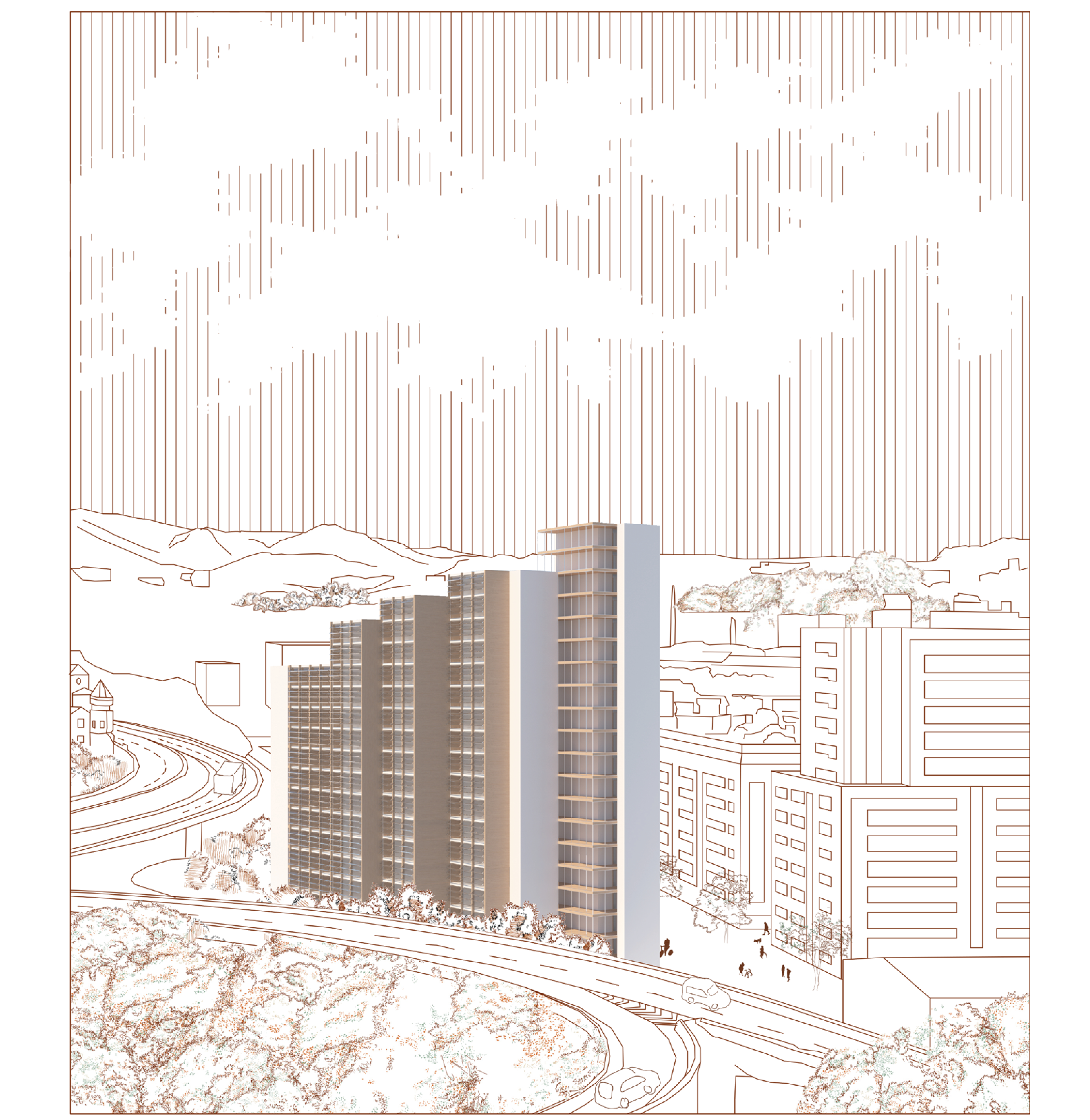 View of the proposal in the closest urban environment

Standard floorplan. Total of 115 housing units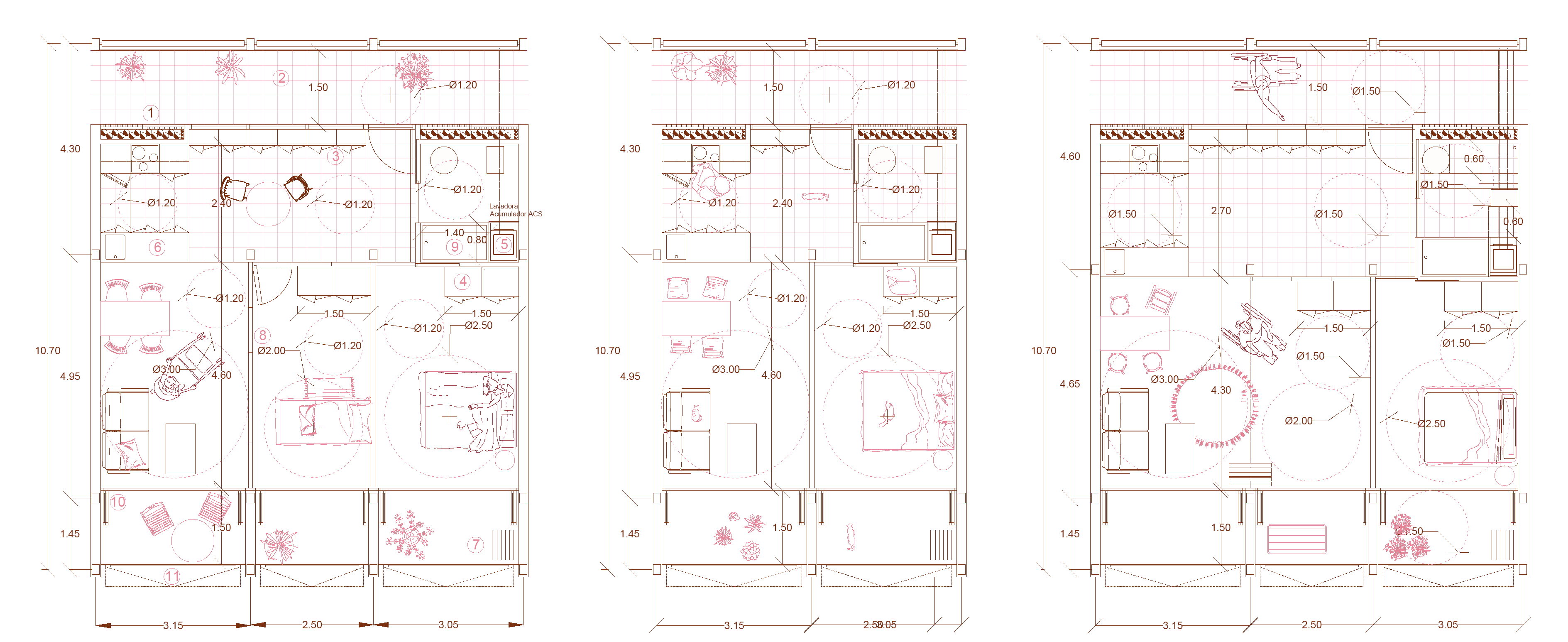 Typologies. Accommodation for two people, accommodation for one person and adapted accommodation.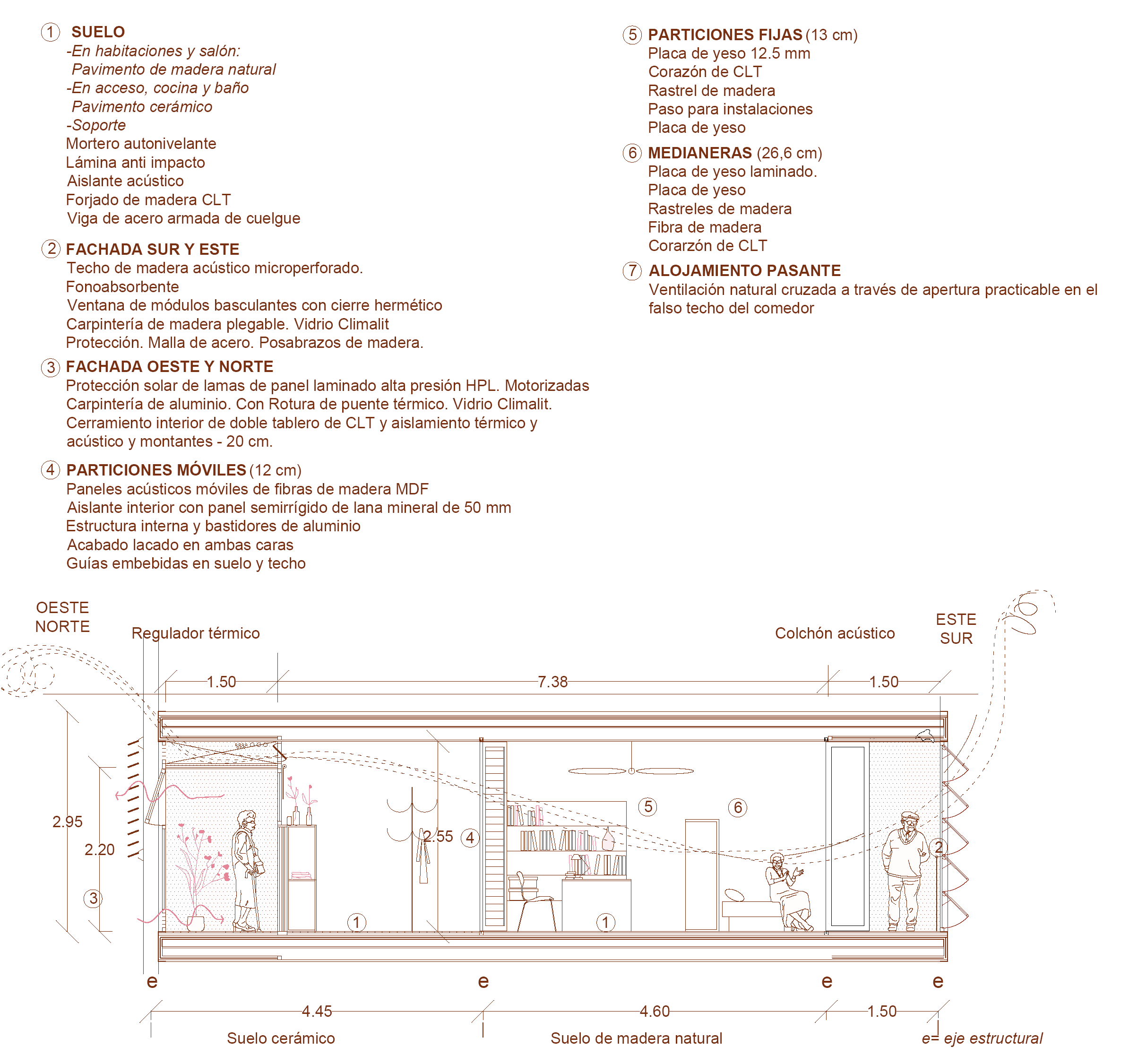 Constructive section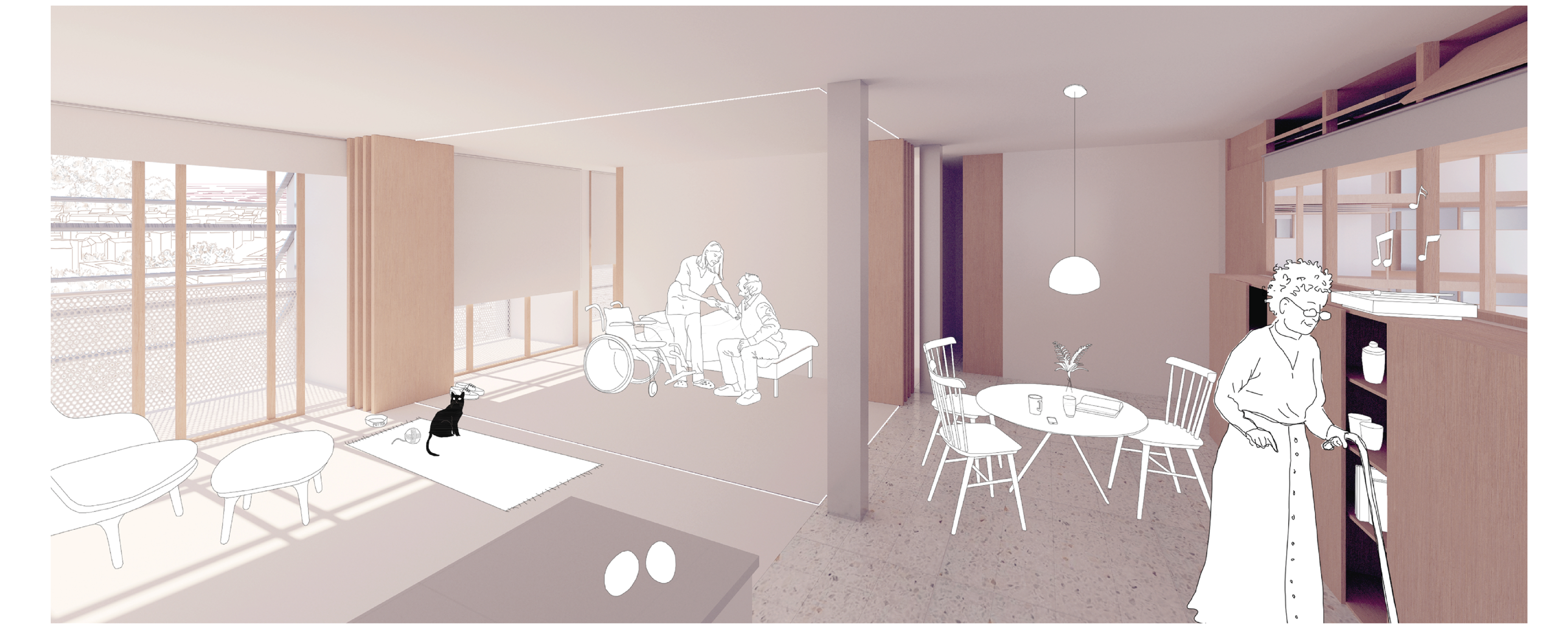 Interior view. Accommodation for 2 people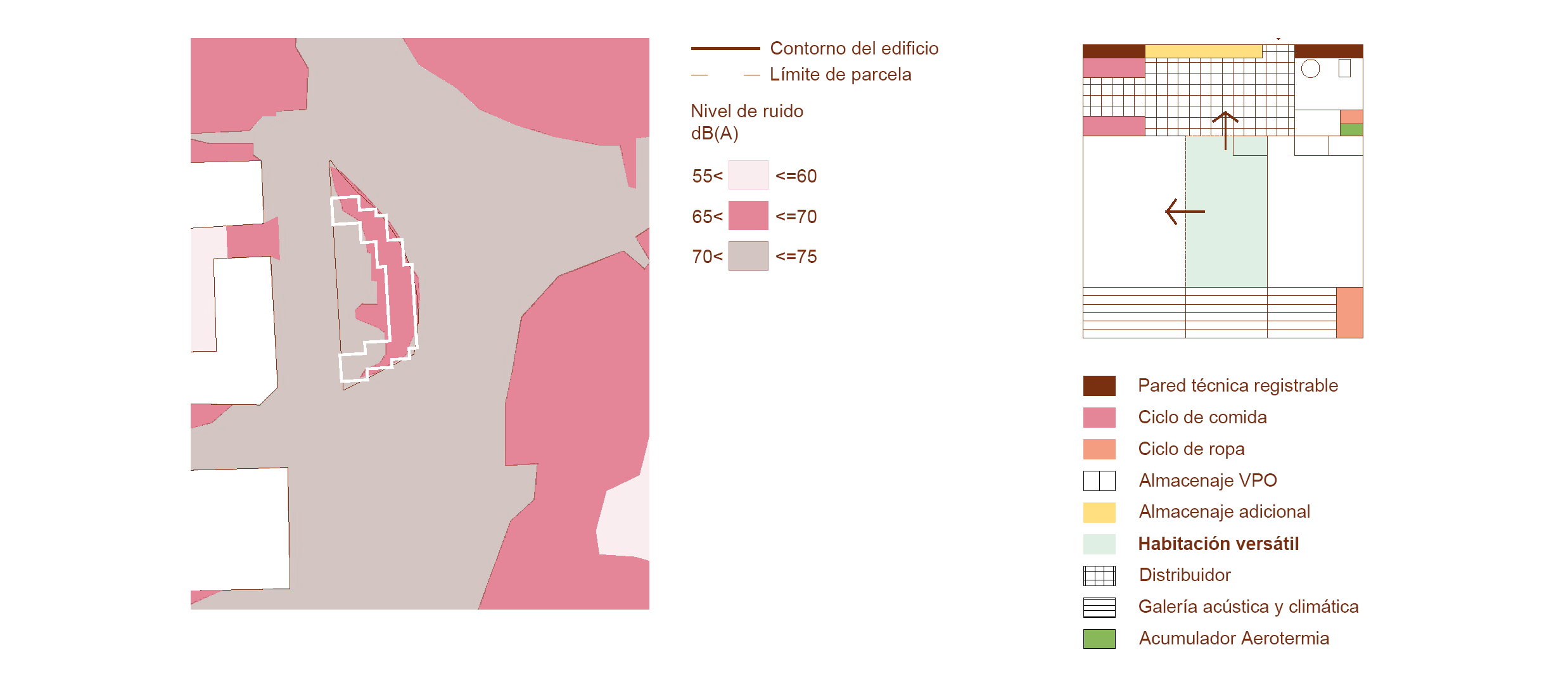 Diagram "noise level" and diagram "energy efficiency"