2021. Competition for the project and management of 136 dwellings. Llevant in Viladecans, Barcelona
VIDAS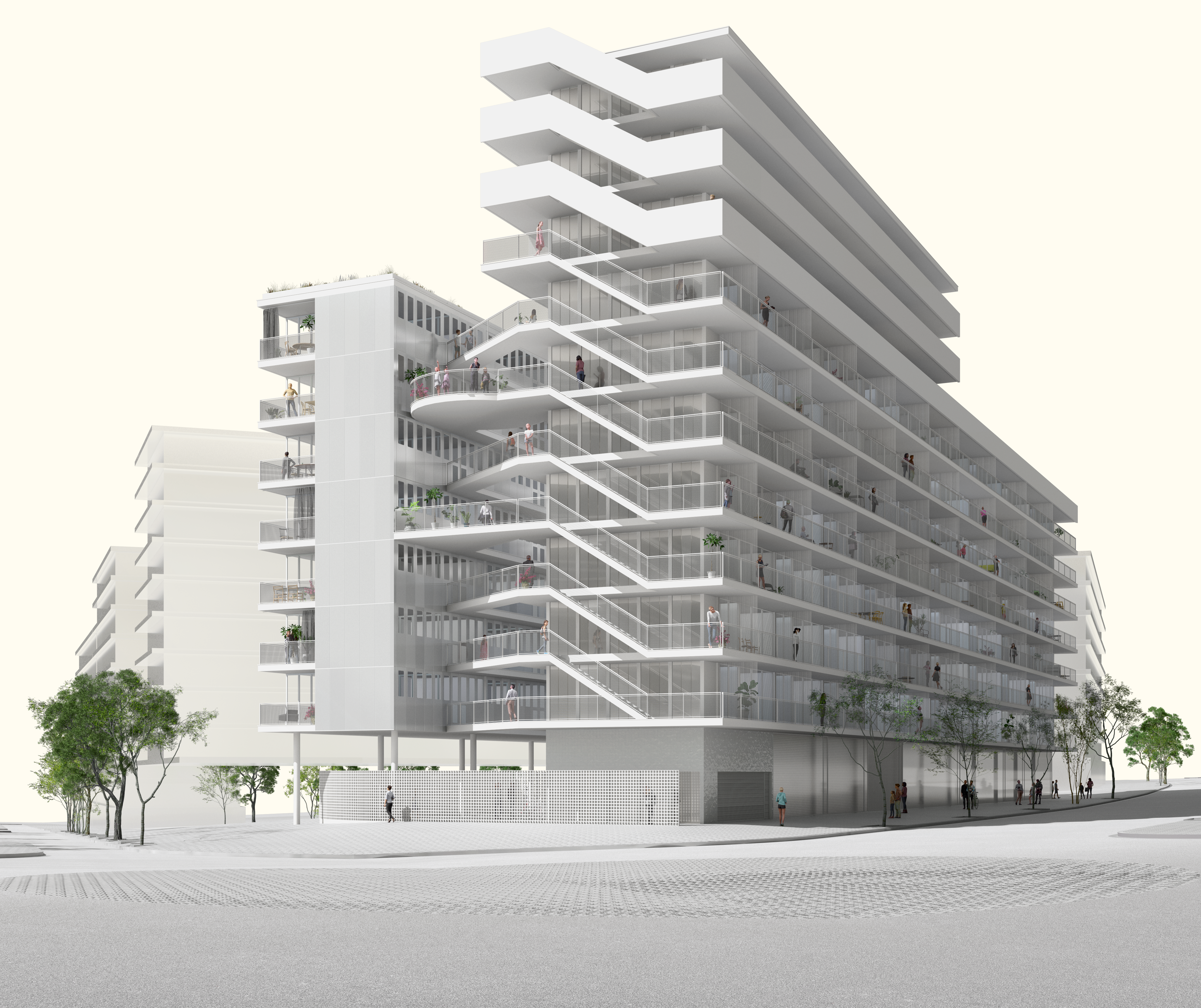 "Vidas" is a housing project that makes it possible to satisfy every need in the house, since each house is a set of undefined, wide, united or separate spaces, and all exterior. What is now called housing equity for a contemporary mixed-race and changing society.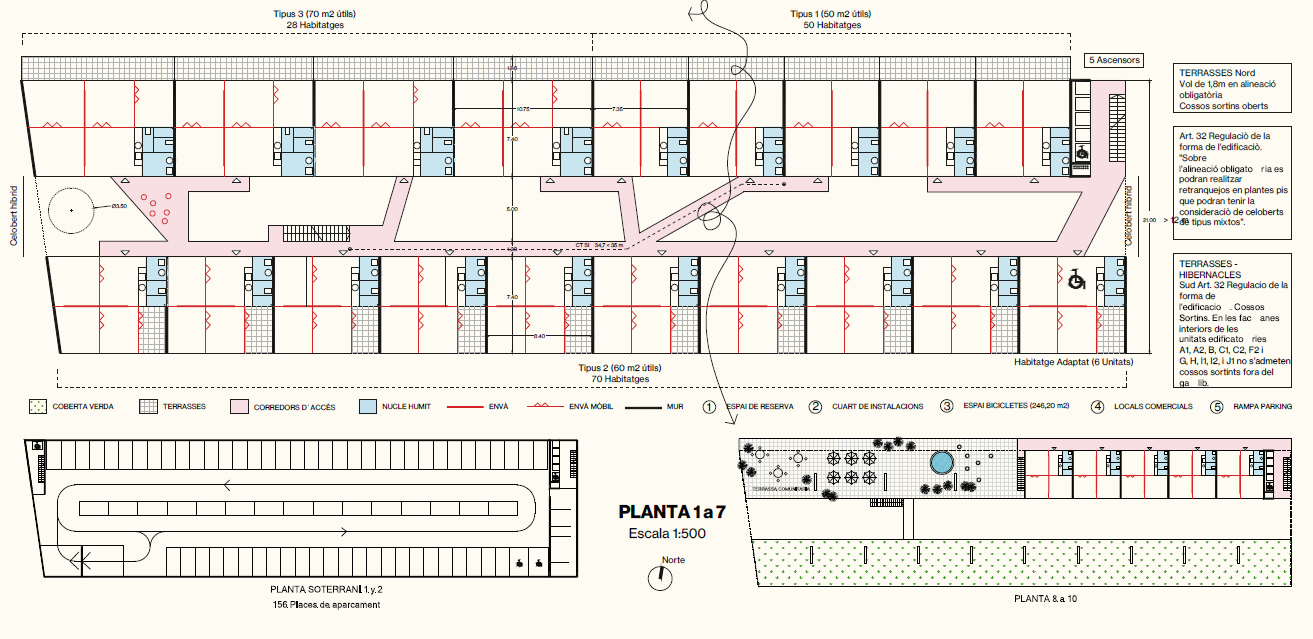 "If the architect limits himself to the fact that the kitchen and the bathroom must be continuous in the house due to the water installations, while distributing the rest and living spaces with movable walls, it is possible to satisfy every need in the house" (Mies Van der Rohe, 1925).

"Vidas" is a passive architecture project, attentive to the path of the sun, permeable to prevailing winds and adaptable to changing seasonal temperatures. It is exposed to the winter sun and protected from the hot summer with movable skins inherited from the rich Mediterranean tradition.