2020. Housing Competition. IBAVI. Lote 2. Magdalena Bonte i Fàbregues. Palma de Mallorca
Mimösa  

Building
Our building is an urban dance that unfolds before the straightness of the city's fabric and reveals itself against the inert straight line.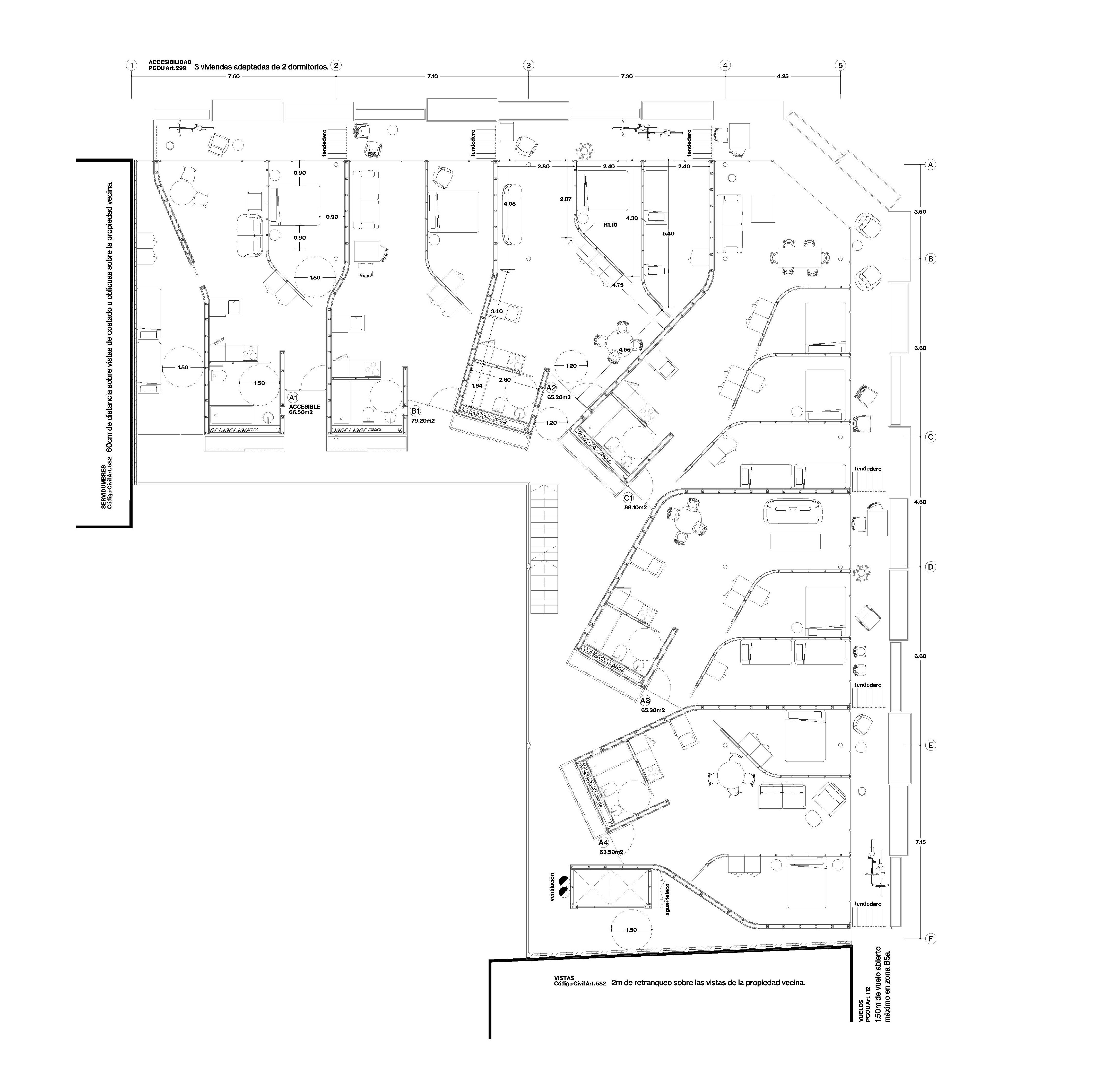 Dwelling
Dwellings are grouped forming an L-shaped block with its facades facing north and east, accessing the corridor through the interior of the block. Horizontally, the building opens like a fan to the outside, with its partitions meandering as if looking for light, expanding as they encounter the facade.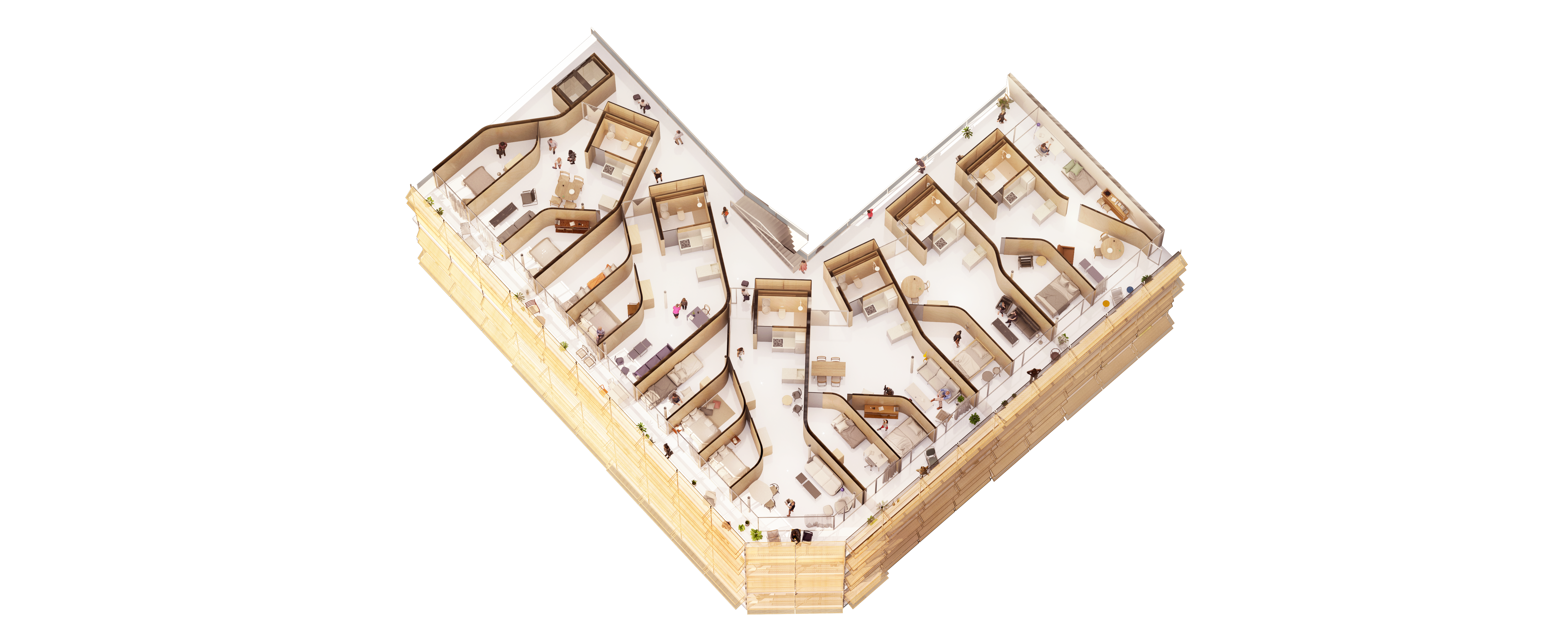 New ways of living
A space that opens and curves looking for the facade and unfolding according to the spaces that walk next to it. A flexible space that can accommodate one, two or three rooms. All spaces flow into an open terrace, a cool and shaded outdoor space.