2018. Housing competition in Casteldefels, Spain.
PROMOCIONS D'HABITATGES AMB PROTECCIÓ OFICIAL
Competition in Casteldefels 2019
Caragol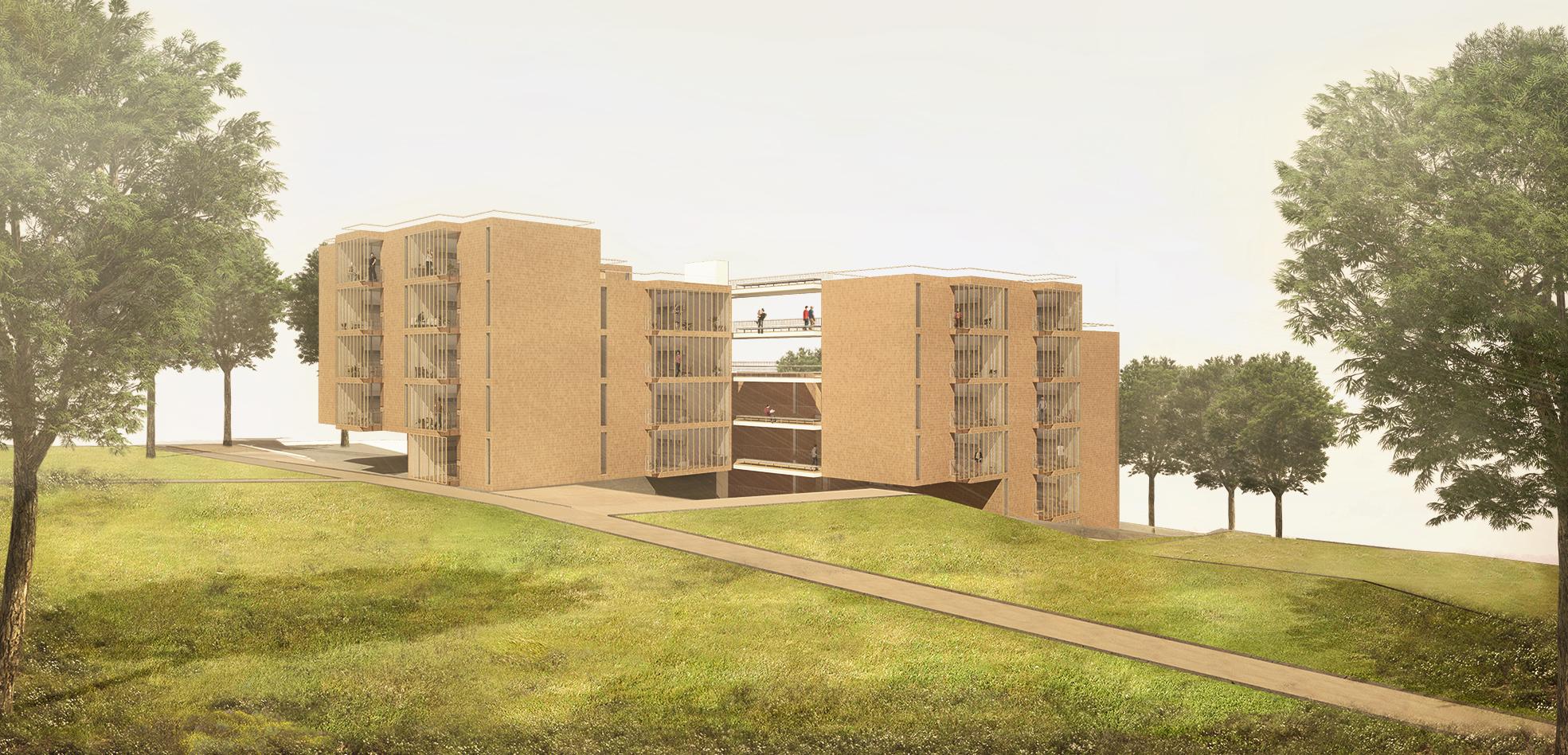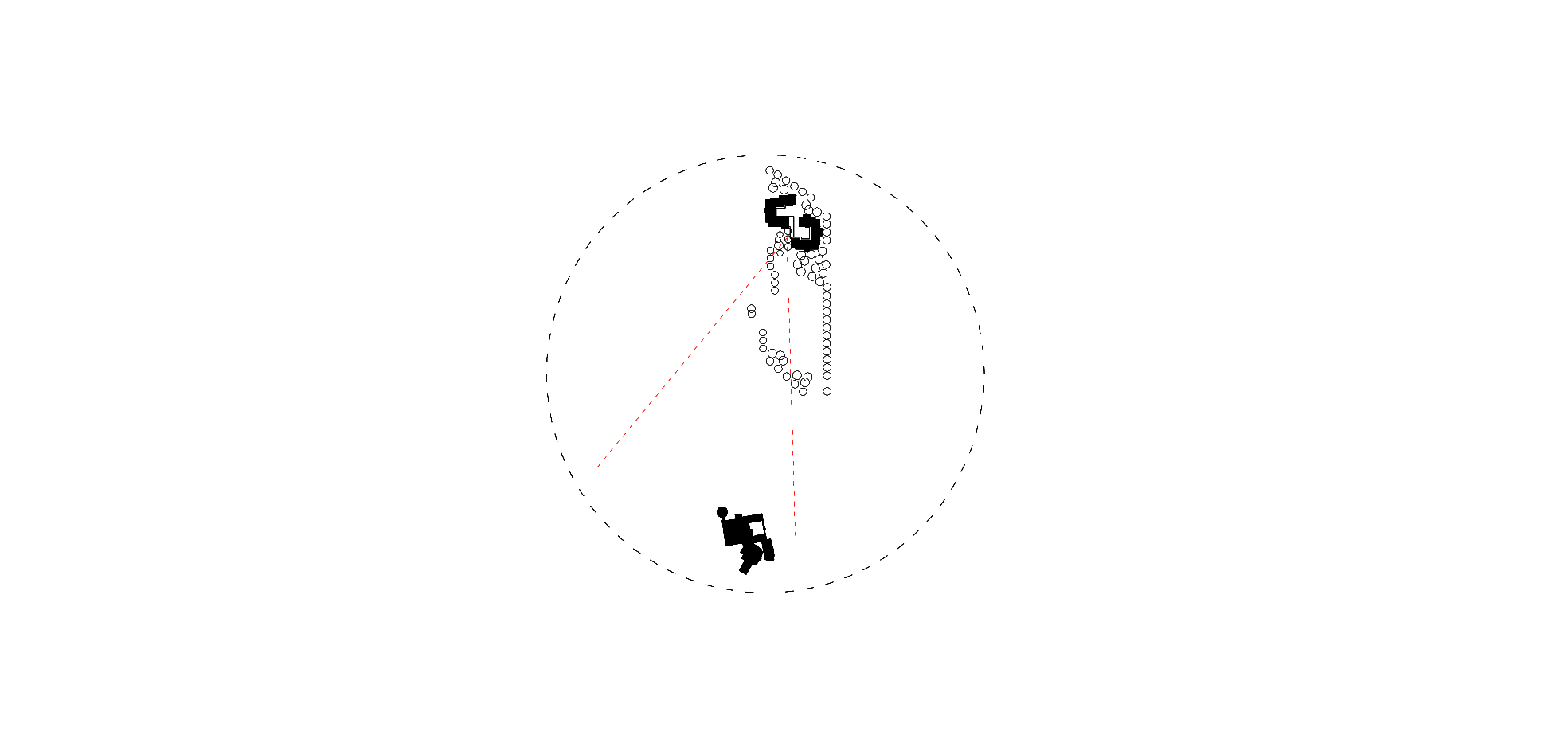 Contextualization and coherence of the set with the existing environment
Our building slides down the hill, crossing the pine forest until it reaches the access road where the forest ends and the city begins. And at the same time, while stepping, it spirals. But it does not close in itself, it is left open so that the leafy castle park of the Castle penetrates inside.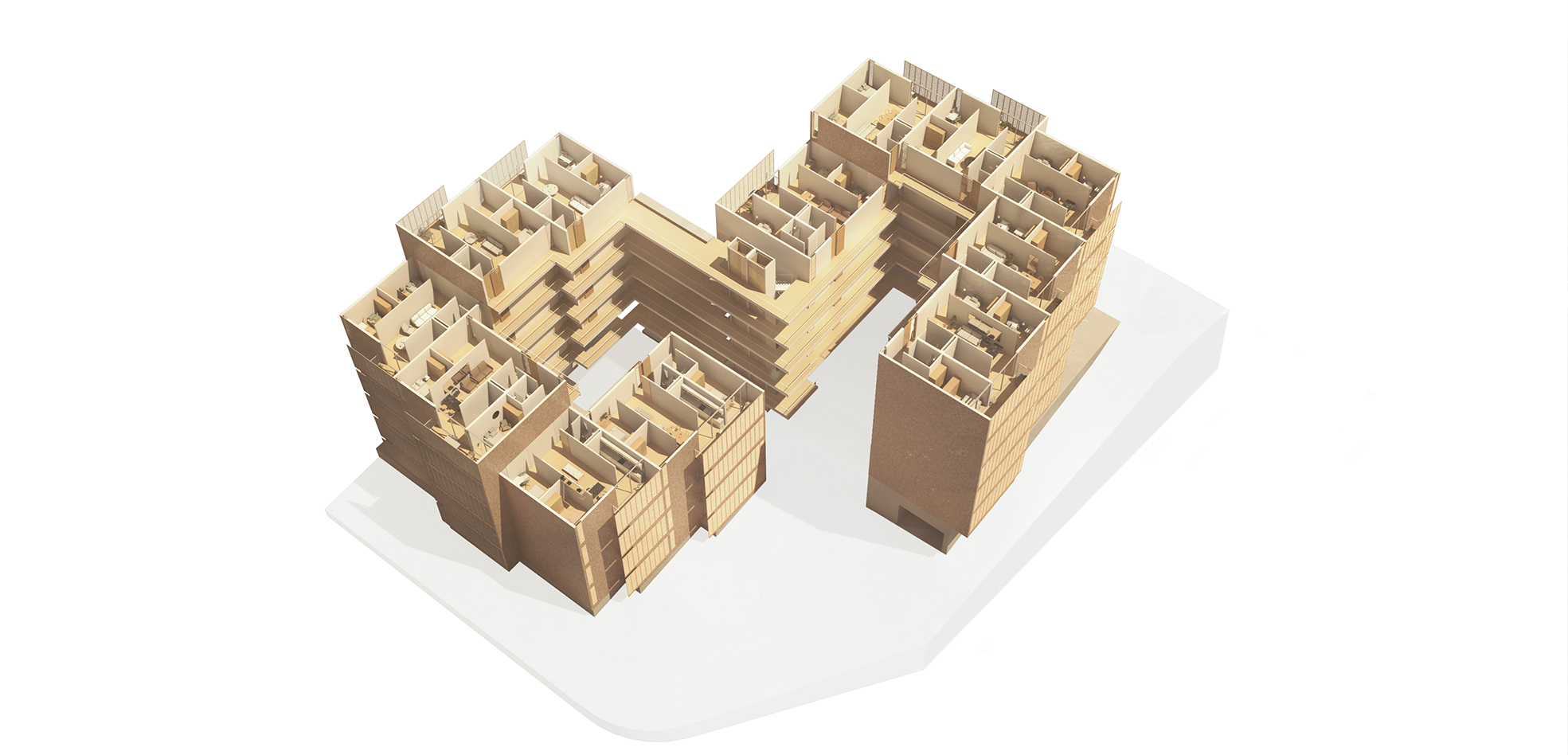 Quality of aggregation, operation and typology of the residential building
The group of houses is grouped in a staggered way, in a block that turns in search of the sun from sunrise to sunset with access by corridor on the north side. Sometimes the block is placed on the ground, and sometimes it rises so that the air enters and the vision of the park, and thus the building moves as if it were, going up well down the steep hill of the garden.

The housing proposal
The houses are interns, on the one hand to the landscape and on the other hand in the own space that the building has created as a result of its spiral grouping. The house is composed of three spaces: a service space, a common space and the bedroom space, organized in bands that connect the two facades. The server space separates to one side so that the free transformation of the domestic space in the future is facilitated by the vital change of the inhabitant.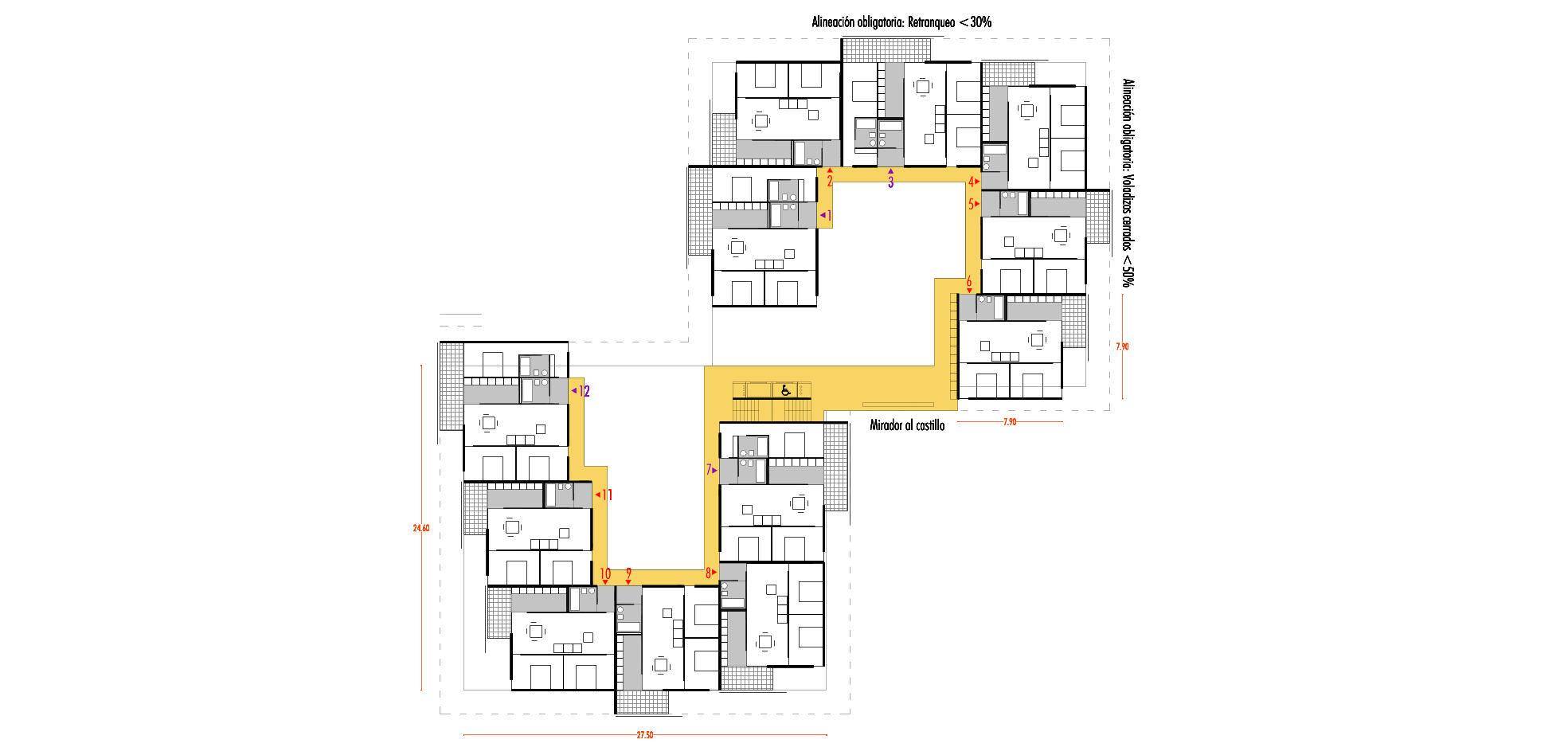 Energy saving strategy and life cycle
We project our building with passive strategies. Next in the Mediterranean we work with the sun, with real passing spaces, with the double orientation, with the breezes and the wind, also with the living skin of the building, thresholds, lattices, shade, backlights … as tradition has taught us. We also use constructive rationality and geometric simplicity. Our building is compact and solid in its perimeter; the wall predominates in front of the glass. This is what architecture can bring together with the new energy technologies …