2020. Housing Competition. IBAVI. Lote 1. Fornaris. Palma de Mallorca
niu d'abella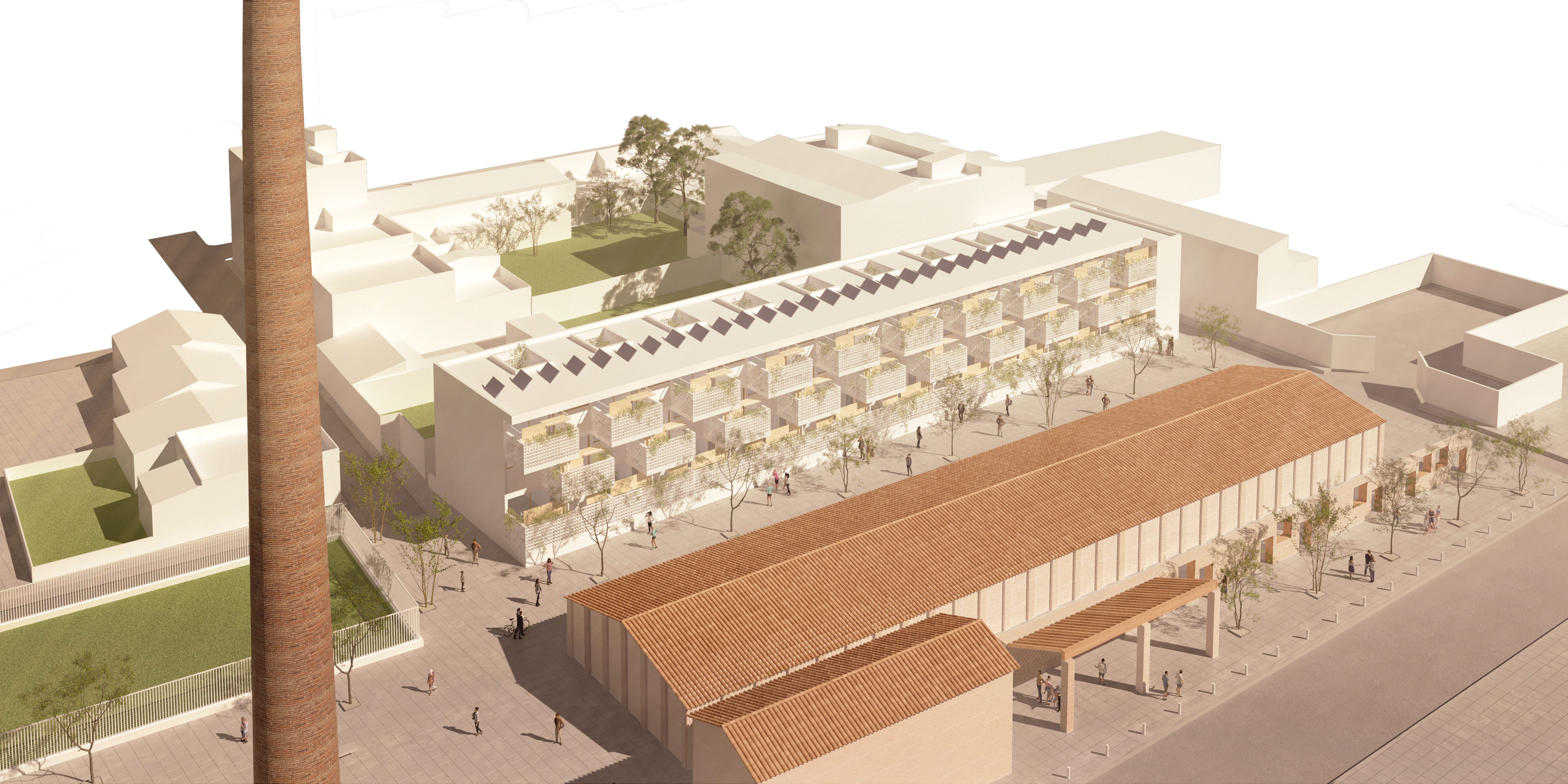 Relation with intimacy
The building is related to its urban environment both longitudinally and transversely. The permeability in the first direction is achieved through pedestrian accesses on both sides of the building that generate a private route connected to the public road. In a transversal way, it's related to a opened square and the street Can Ribes through the intern houses.

Permeable architecture
The relation between interior and exterior characterizes architecture in hot climates, which is why the porosity of the whole has been sought in horizontal and vertical planes. The building rises one meter above ground level to guarantee the privacy of the ground floor dwellings and to create a ventilated space in the semi-basement where the parking lot will be located. The longitudinal corridors at each level communicate ten houses per floor.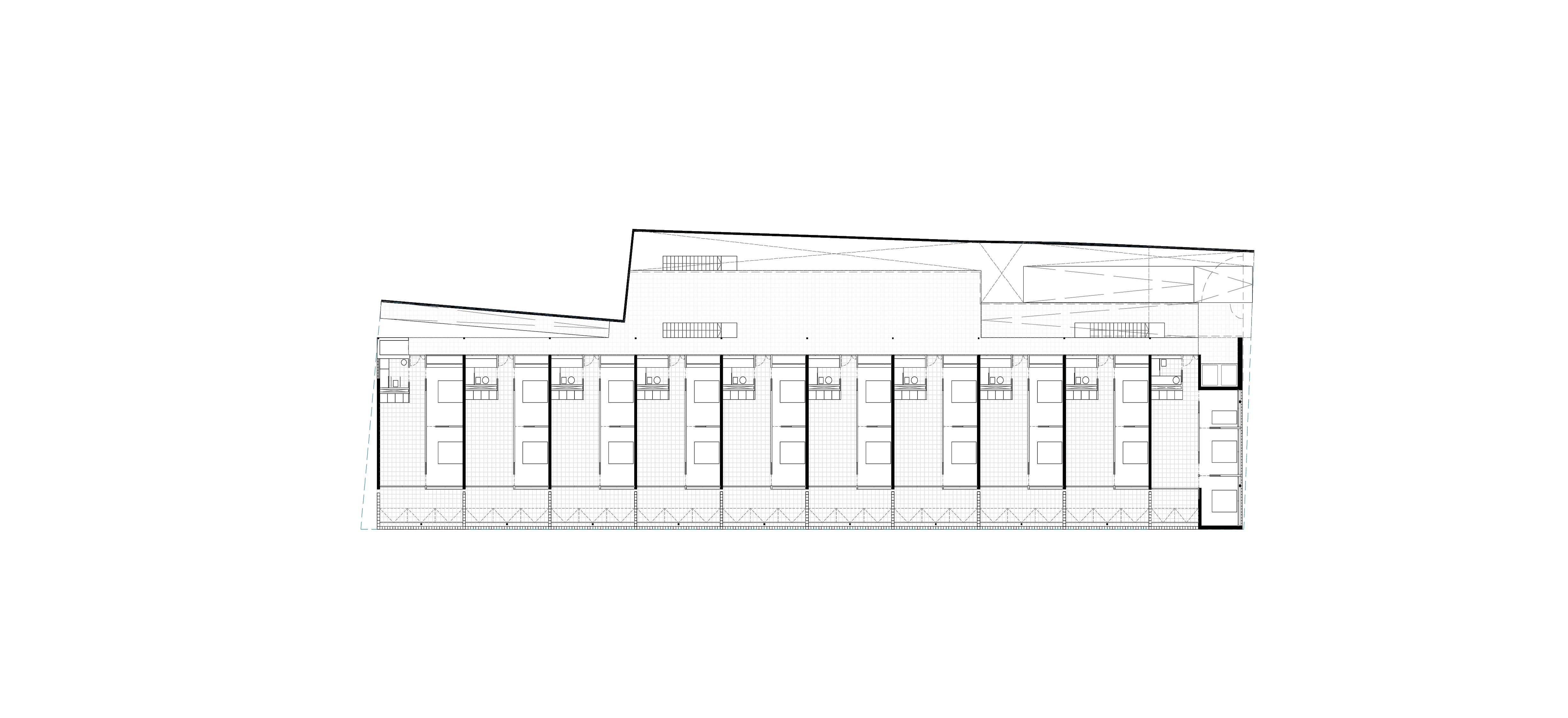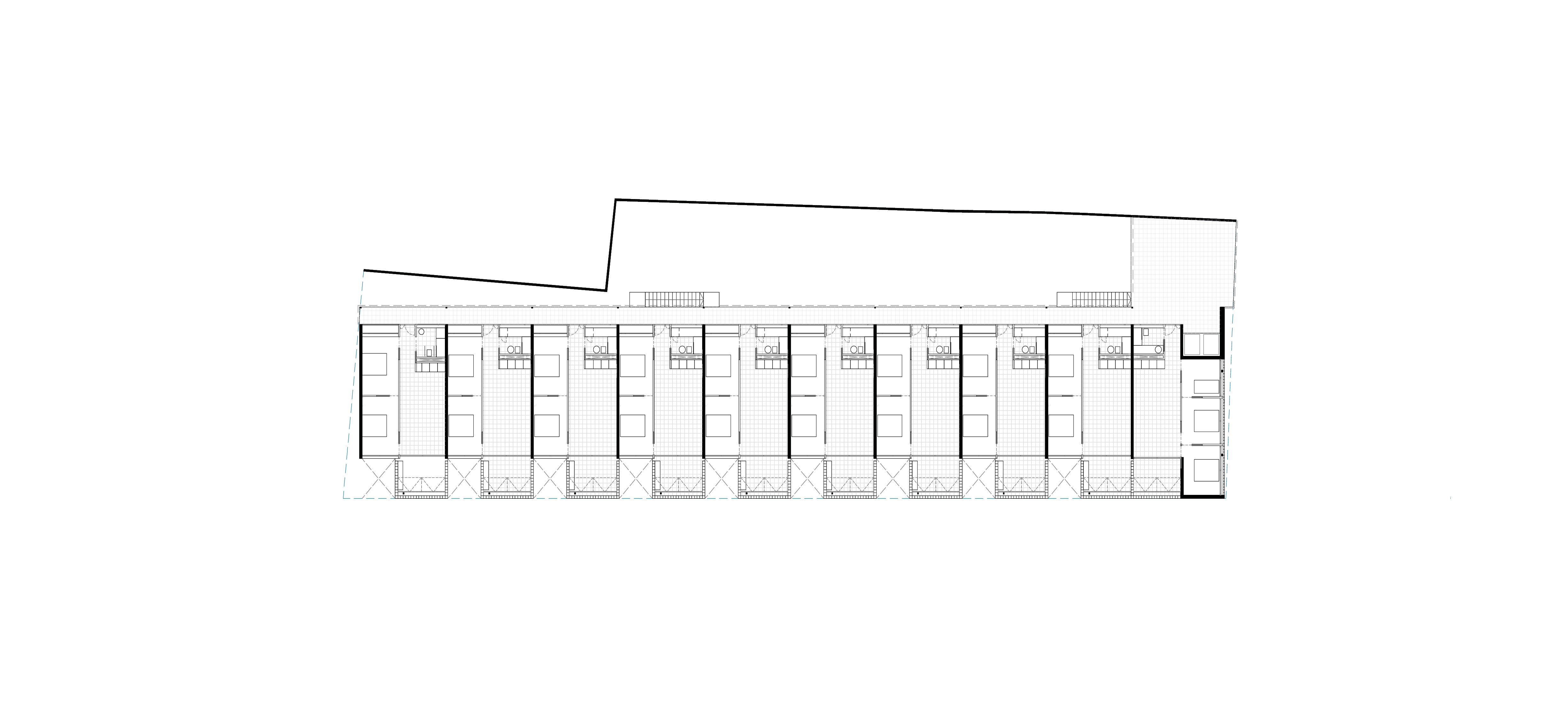 Dwelling "Post"
New family models, new needs, new realities, new demands and a type of home that responds to all of them. The open space, the amplitude of the daytime spaces, the flexibility in the daytime spaces and the quality of the outdoor space are prioritized. The typology is divided into two bands, one permeable to public spaces and the other of a more private nature.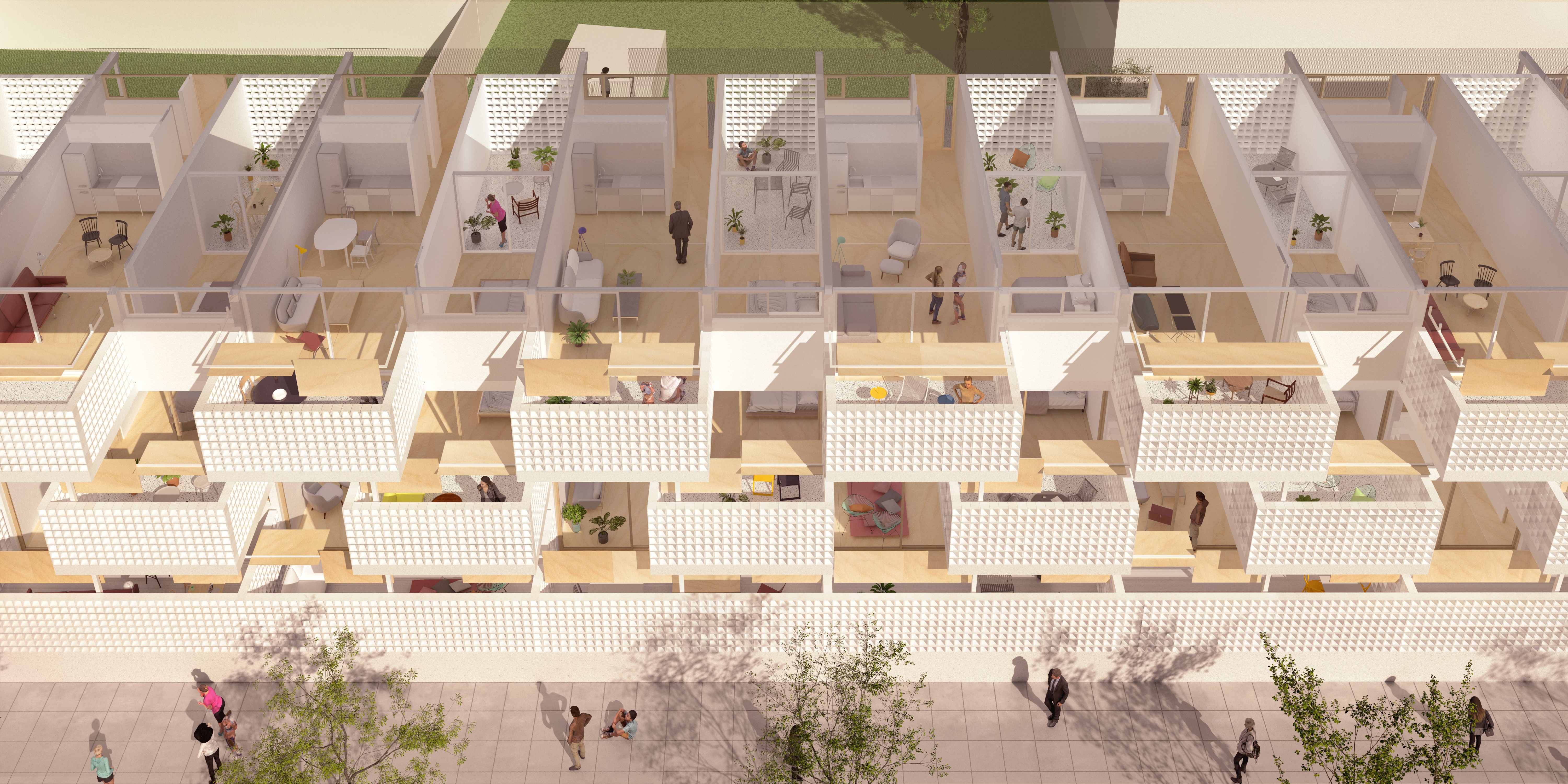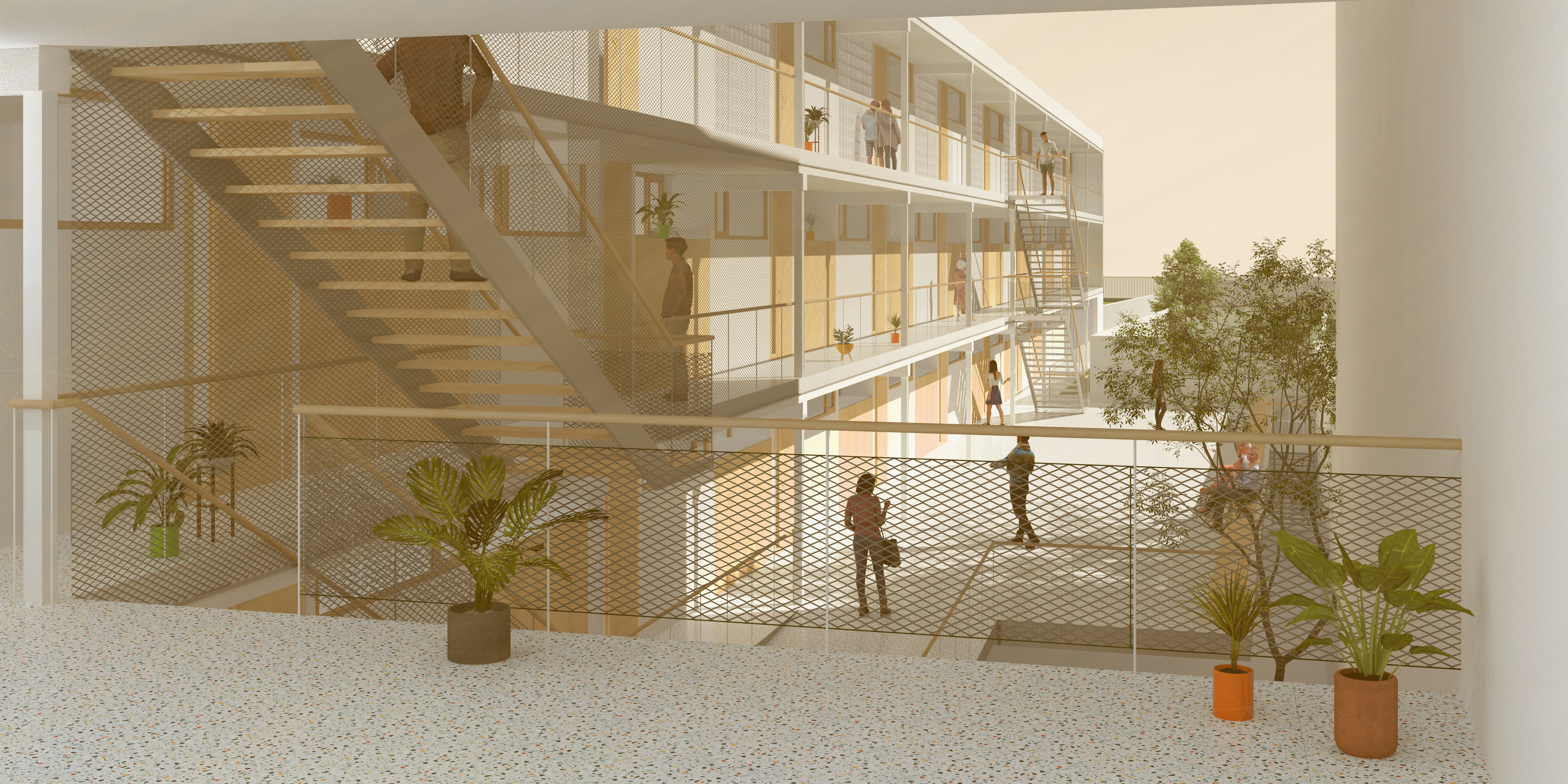 For all 
The access to the building is solved by sloping planes with a low slope to avoid architectural barriers. The corridors are wide and all floors include at least one adapted home, with the possibility of adapting the rest.