2011. Social courtyard housing, Asunción, Paraguay.
Social Courtyard Housing. Asunción. Paraguay (2011)
International cooperation project between Polytechnic University of Valencia and National University of Asuncion. Master Plan and Social Housing for the Asunción Coastal Strip. Ministry of Public Works and Communications of Paraguay. Consellería of Integration, Cooperation and social inclusion. Valencian Generalitat. 2010
More information about the Master Plan for the Asunción Bay : http://www.sss.archi/urban-waterfront/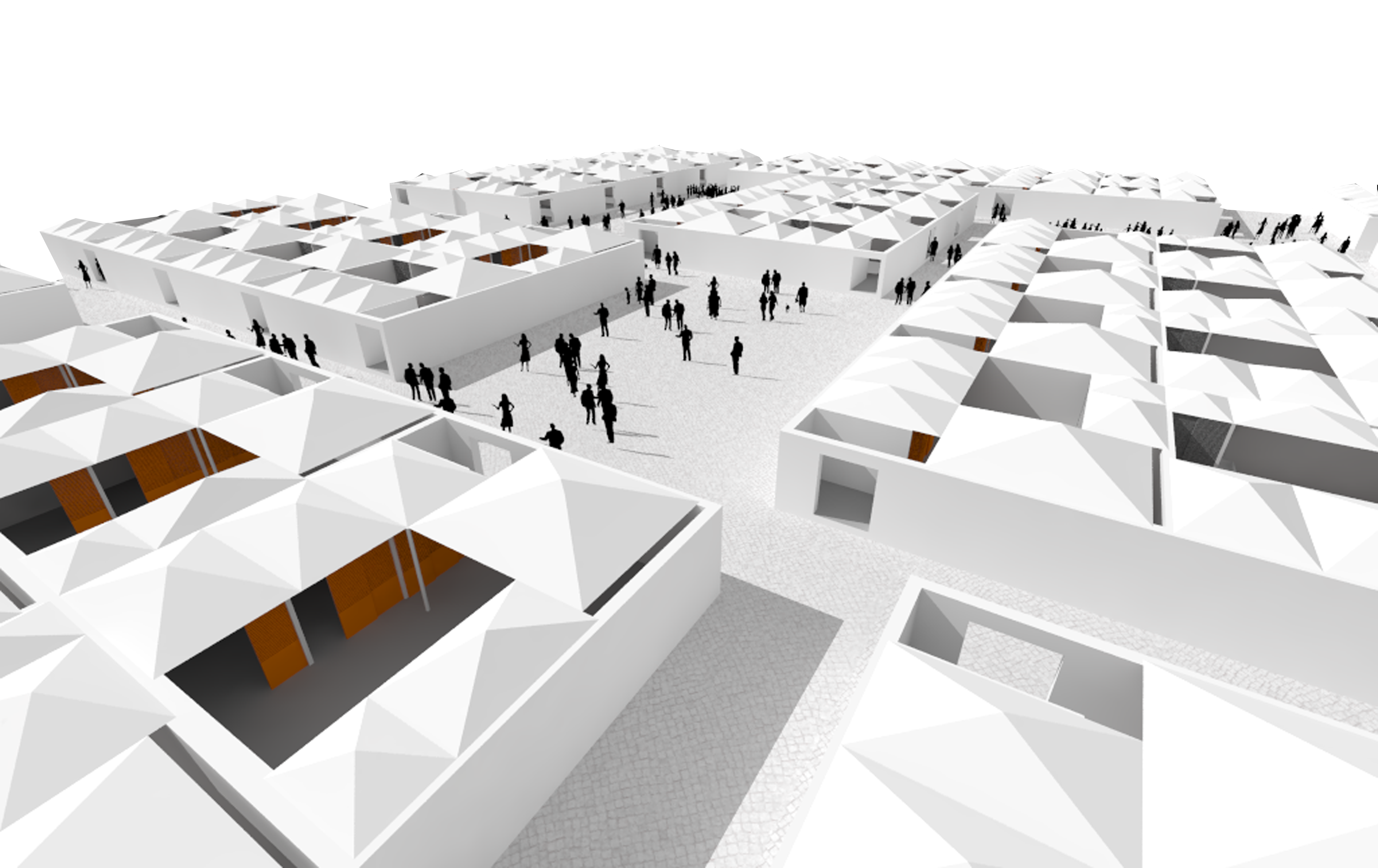 Affordable housing in a developing country should be simple. It must have the essential constructive elements of the place where it is constructed. In a subtropical country with long, hot, humid summers, the patio appears as an element more than adequate to relieve the suffocating heat. In that courtyard, a typical Lapacho tree of Paraguay appears, full of beautiful pink flowers.
Pictures of the Plot. Number of dwellings: 60 _ Budget: 360.000 € _ Plot surface: 11.954.00 m2 _ Dwelling surface: 4.973,98 m2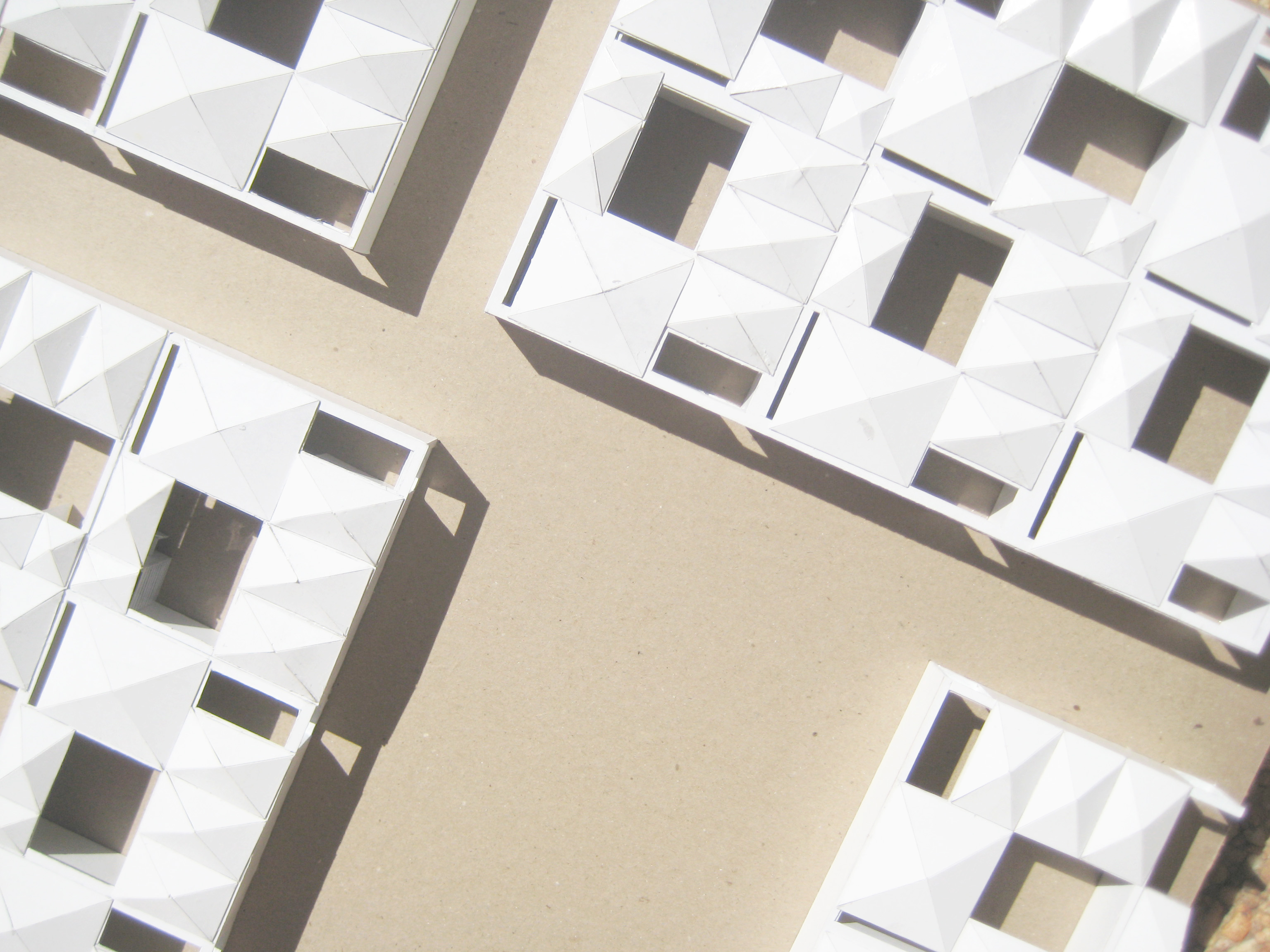 Courtyard Housing MODEL. Aerial view.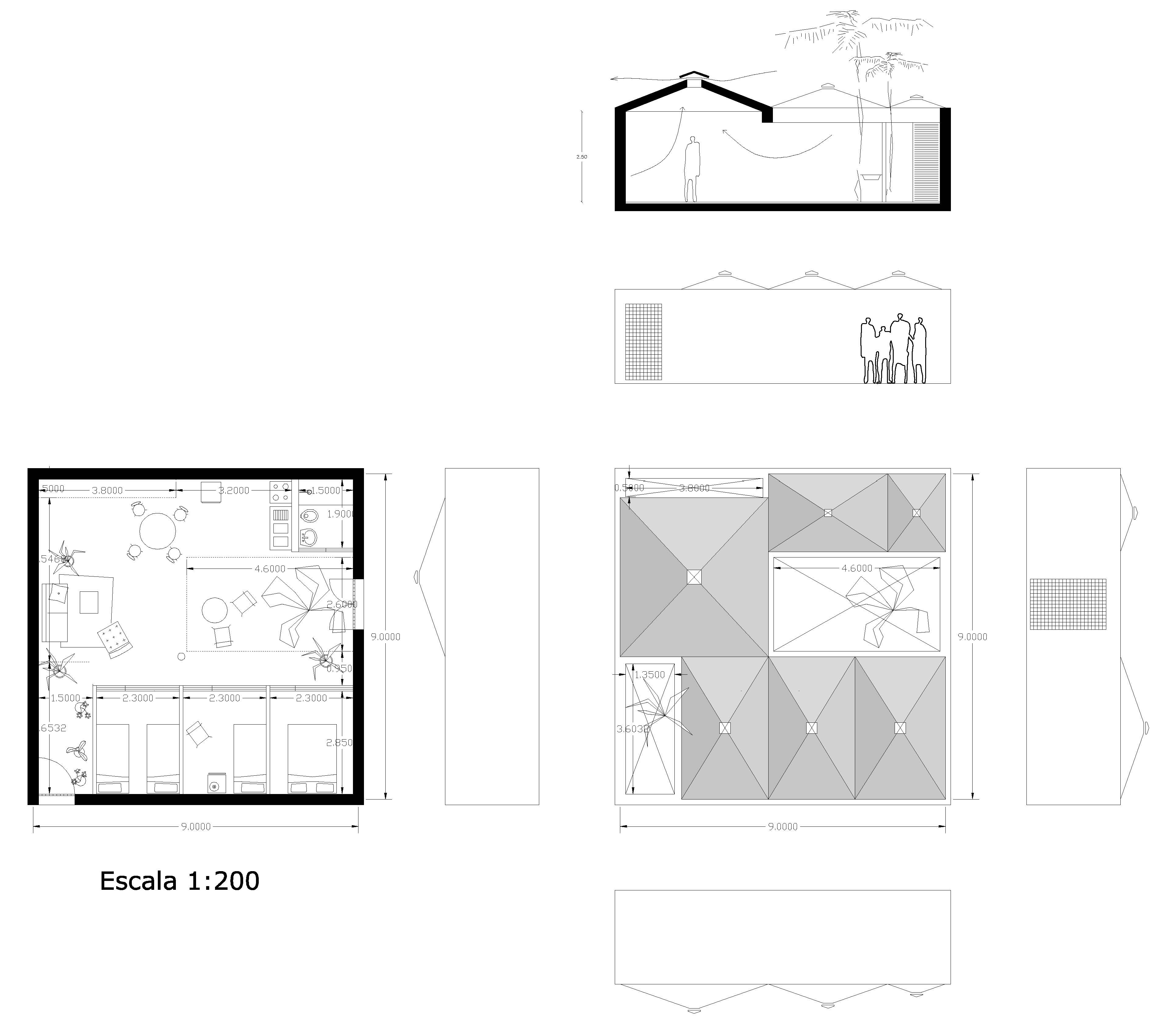 Courtyard Housing in detail. The house is a shadow, a roof composed by six pyramidal structures and three "patios". One patio for the entrance, one patio for a Lapacho tree garden and one patio for cross ventilation.
And outside, the street where the Paraguayans trade and live the long days. The houses are grouped generating an irregular urban space, with shadows and lights and taking advantage of the predominant currents of air that refresh the patio dwelling.
Some pictures of our stay in Asunción.