Embat i Terral
Social housing in the Cabanyal neighborhood. Valencia, 2021
WINNING PROPOSAL
The sea, the patio, the daytime breeze from "el embat" and the nighttime breeze from "el terral", the blue sky and deep shadows. The building that is presented harmonizes with this Mediterranean cosmos, empathizes with the genius loci and above all it builds a space to live in community in balance with intimacy.
It is a building with zero consumption, built with respect for the environment by using local and little processed earth materials such as low-fired ceramics, coniferous wood or soapy lime mortars ... It is decidedly committed to solar energy and geothermal energy, for the recycling of water and passive architecture.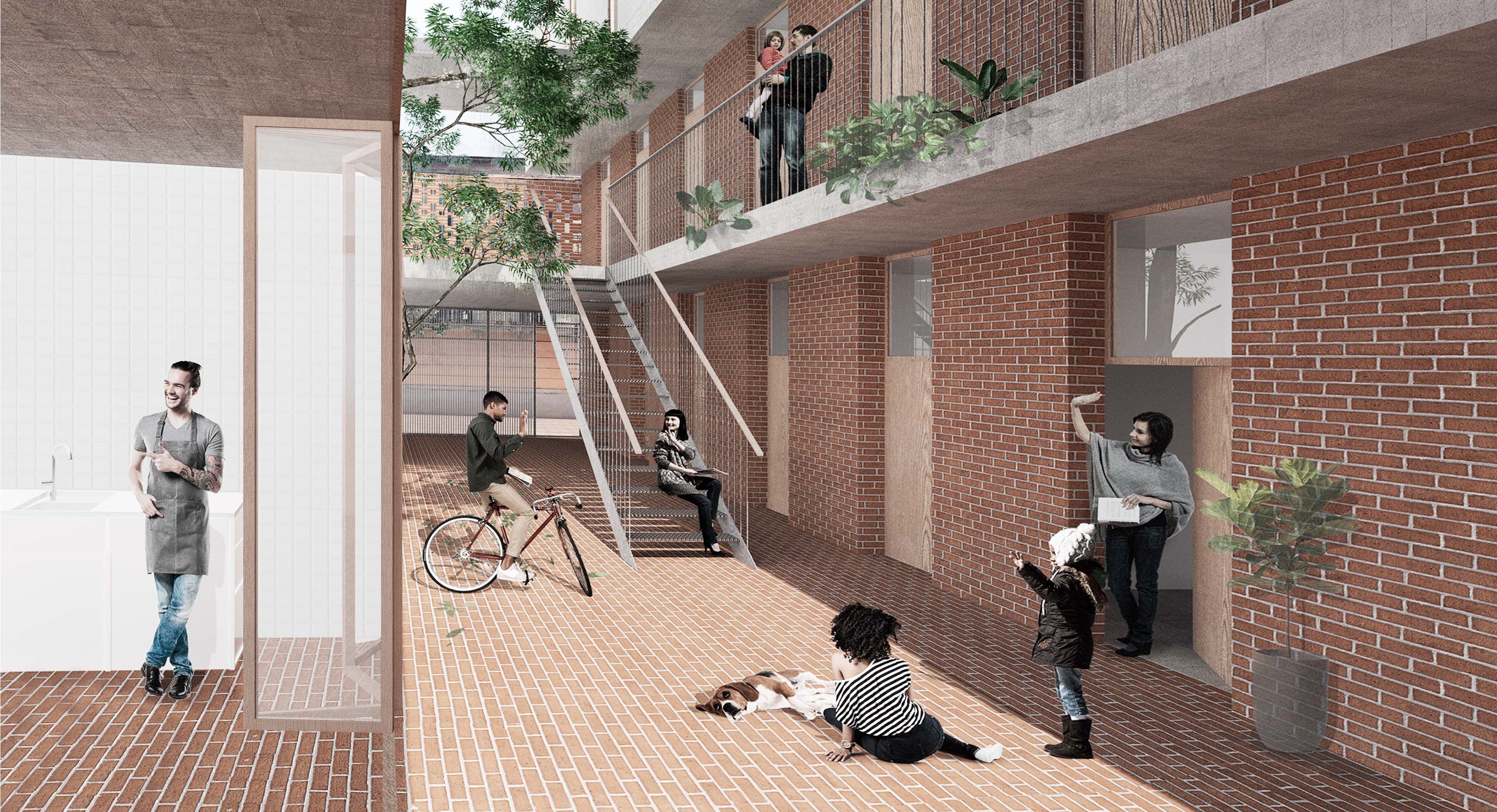 Interior view of the patio. Access to the houses on the right and common spaces on the left.

The interior of the building is connected to the characteristic pedestrian axis of the Cabañal, a long and narrow urban space that runs perpendicular to the sea. This space for pedestrians is the genius loci of the place. The access courtyard of the building connects to this pedestrian axis in a solution of continuity. Thus, the architecture reinforces and amplifies the urban qualities of the protected historical complex of Cabañal.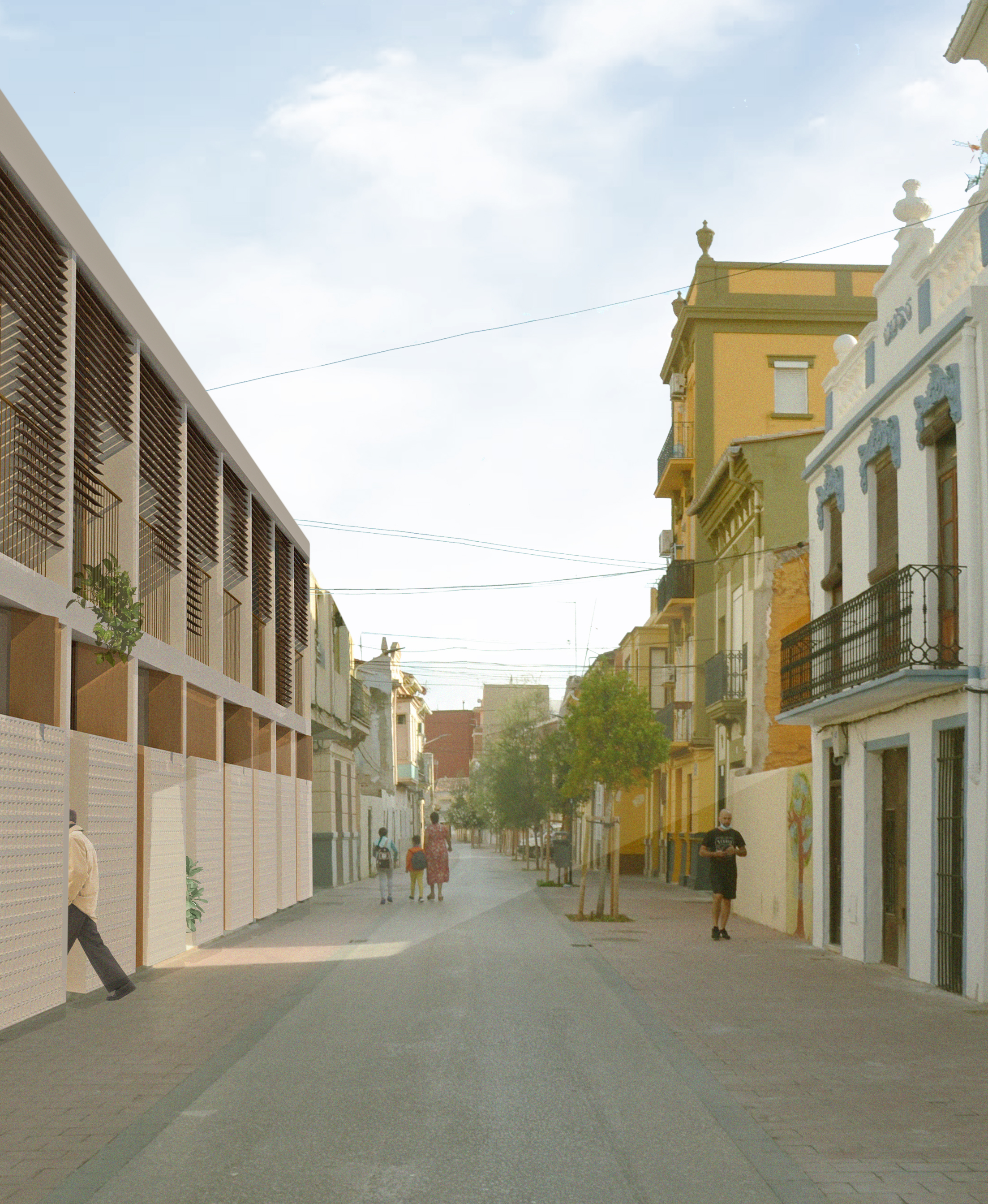 The main façade should be the southeast, as it is not only the sunniest but also receives the sea breezes from "el Embat". The façade, variable and diverse, empathizes with the diverse scene of the neighborhood, the result of the slow evolution of a very peculiar compact urban fabric and that has proven to be a very versatile geometric base to nest the different architectures over time. And the fundamental characteristic is that the low-rise and high-density building is strongly linked to the street. For this reason, our approach has been to design a building that is related to the street and opens its facade to the urban space with the elements of Mediterranean architecture; lattices, shutters, terraces and blinds. With these elements so typical of the culture of the sun, the facades of the building are made up. Ceramics and wood build both the interior and the exterior, in harmony and evolution of the construction heritage of the Cabañal.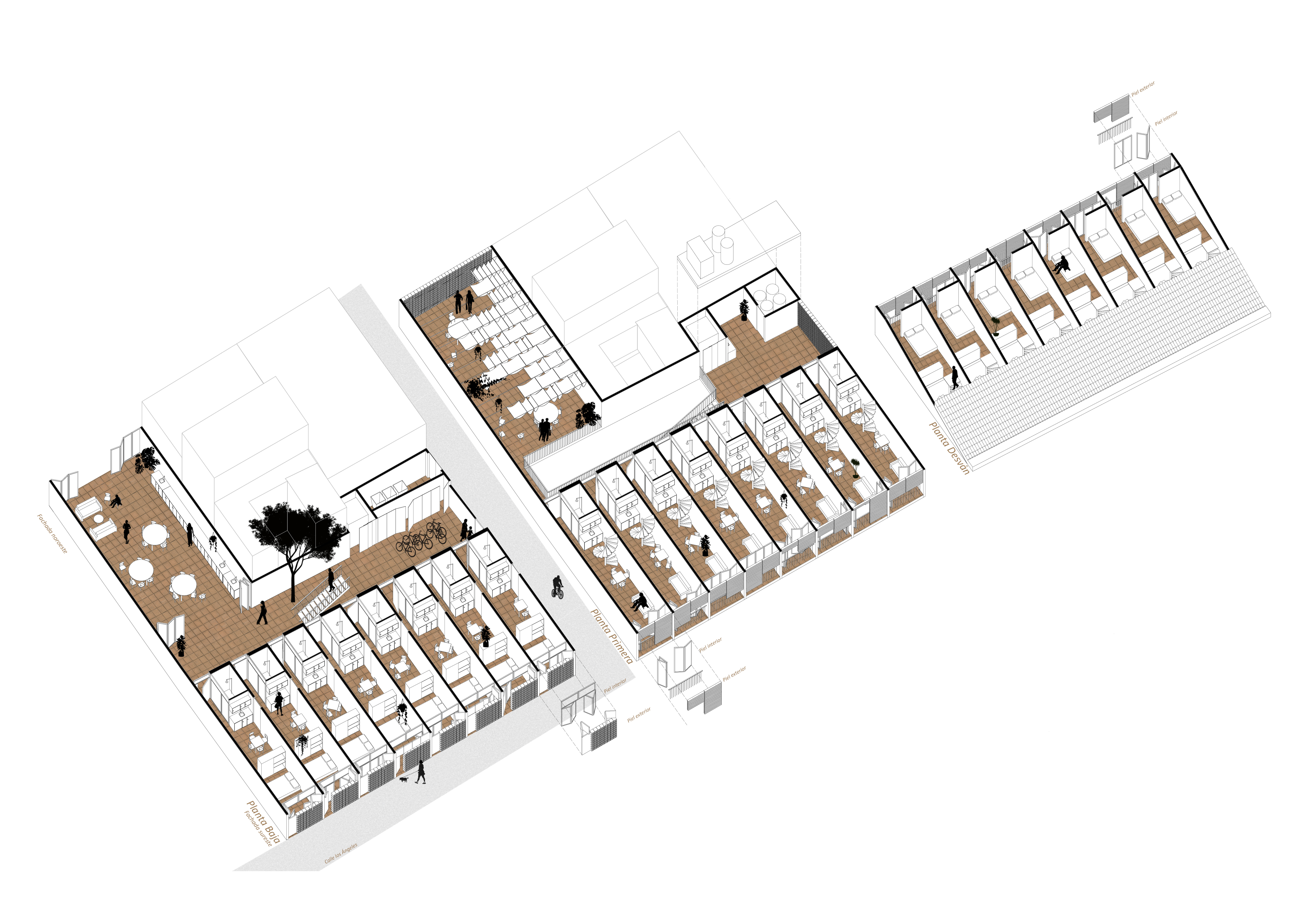 All the spaces are passing through and channel the breezes from el Embat and el Terral, winds that bring thermal comfort in these latitudes. It is a porous architecture of patios and terraces, and with a great thermal inertia due to the solidity of its wall construction.

The housing is a free flexible longitudinal space that faces the street and opens onto a patio. A more generous individual space on the ground floor has been chosen, being able to join to meet the family demand, and a double accommodation on the first floor that takes advantage of the attic to enrich and expand the space. All of them, the 16 accommodations, receive light from the southeast.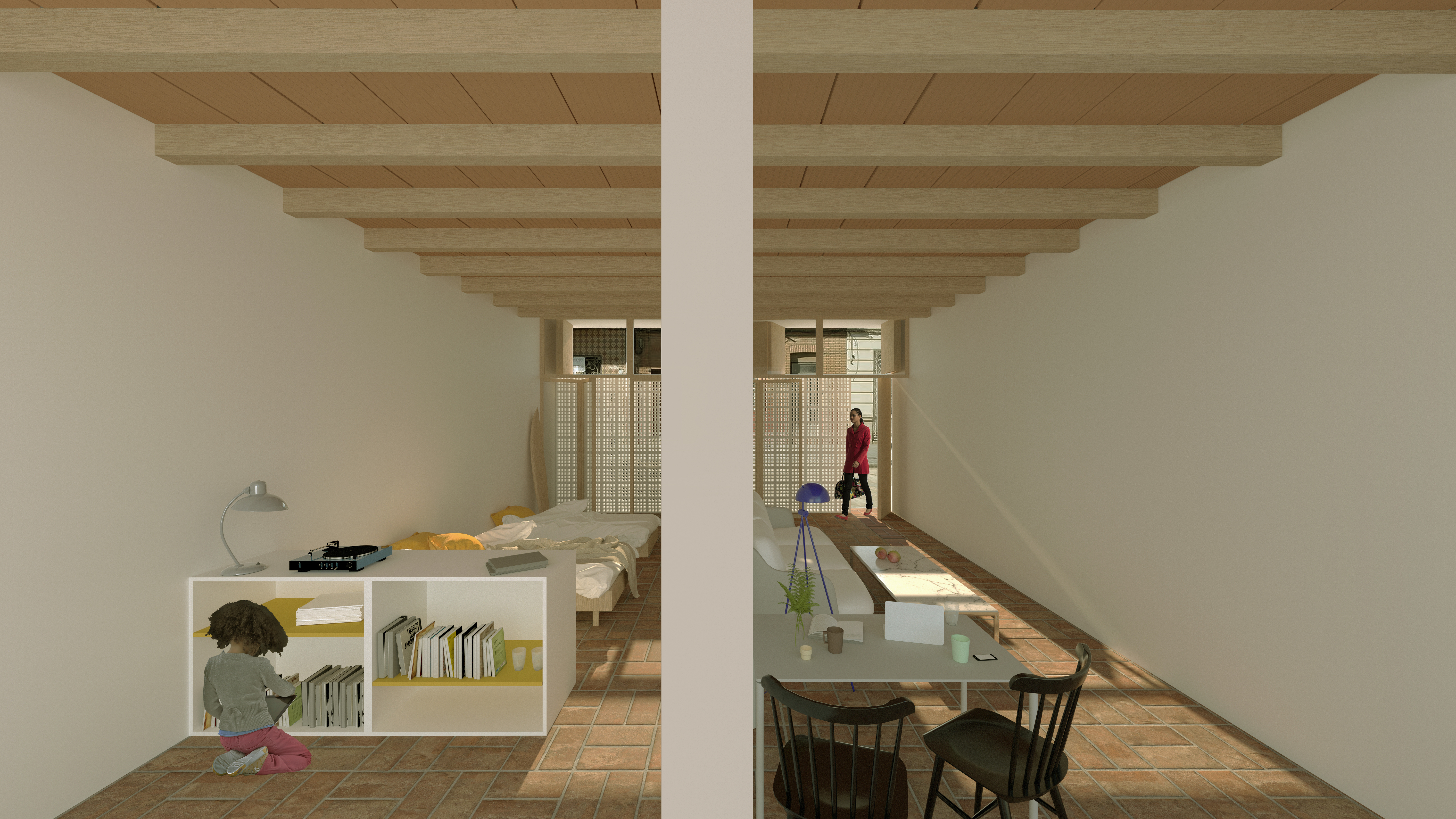 Family housing interior view.