2018. House in Torre en Conill, Valencia, Spain.
Seminaris house. Torre en Conill. Valencia. Spain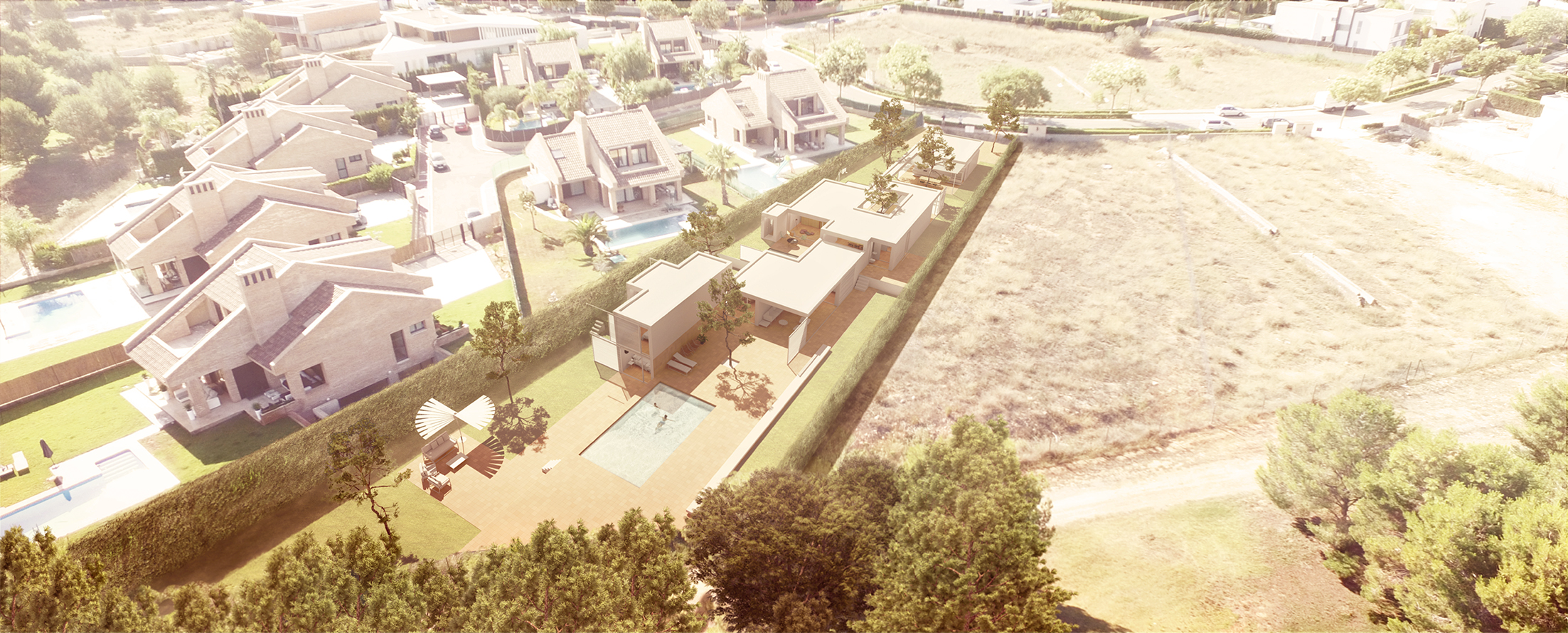 "Large geometric bodies can not be. Then there are two limitations: adapting in plan to level curves based on breaks that never have a length greater than the type of cover. Then there is the height, the steps. I like this very much. You get views, the landscape is not damaged … That is to say: the stepped system, in height and horizontally, always adapting to the terrain (that the ground never seems to have been damaged), and the elasticity of the distribution."
José Antonio Coderch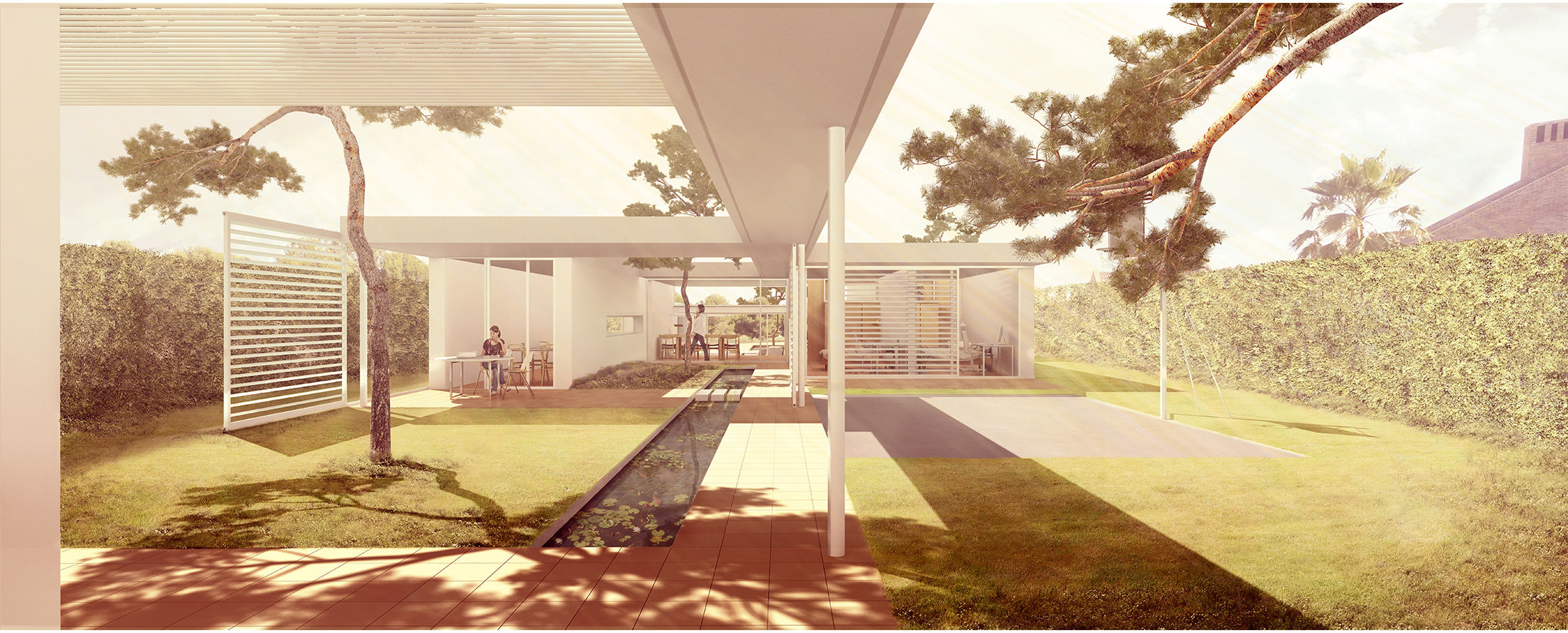 Access view
The spaces of the house look at the huge golf garden that is located to the north, and also look south, where the sun comes from. The views and the sun are the objectives for which the space of the house has been built. The spaces flow towards the large golf course and towards the sun, so that each and every one of the spaces of the house enjoy distant views and the sun of midday. This double look is achieved thanks to two project strategies. The wall and the staggering.

Site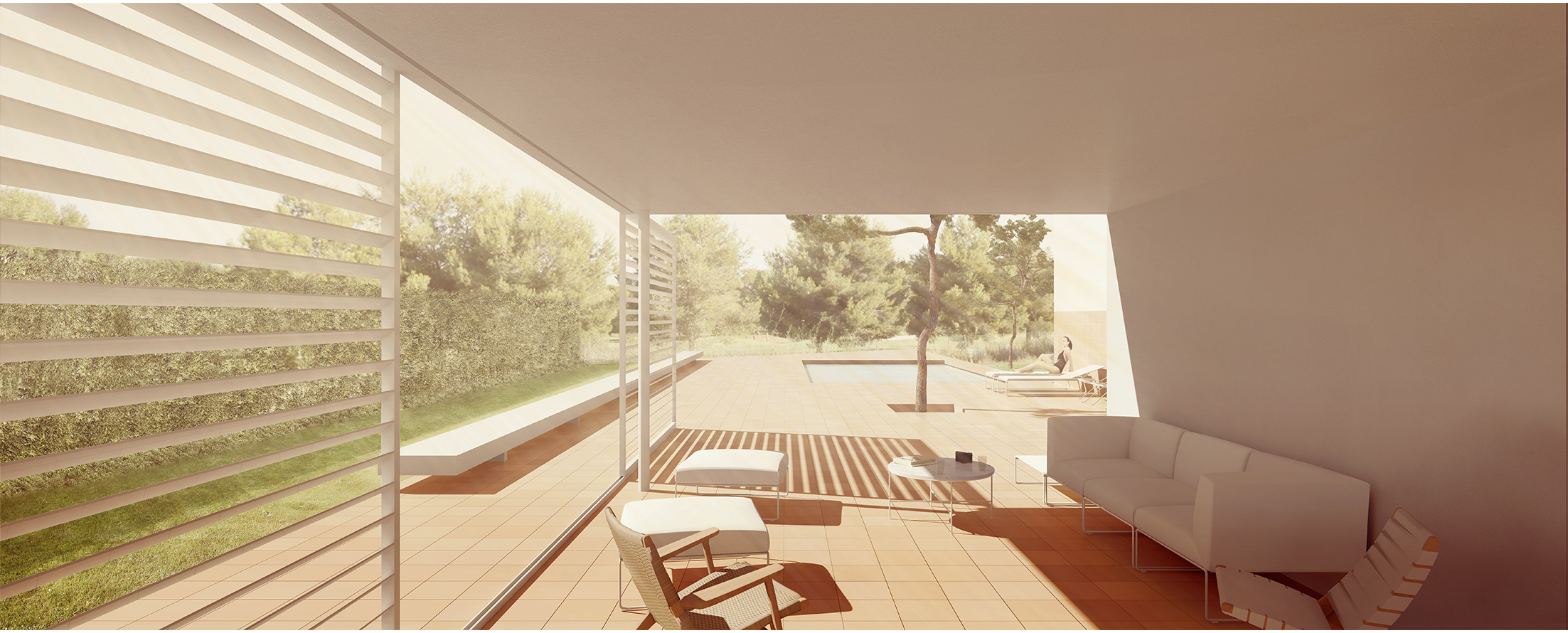 Outside terrace view
The wall, of lime, protects from the neighboring views of the east and the west, and stretches the house in north-south direction so that the space extends throughout the dimension of the plot, elongated and narrow. It is the traditional murario system that constructs the space.

Ground floor

First floor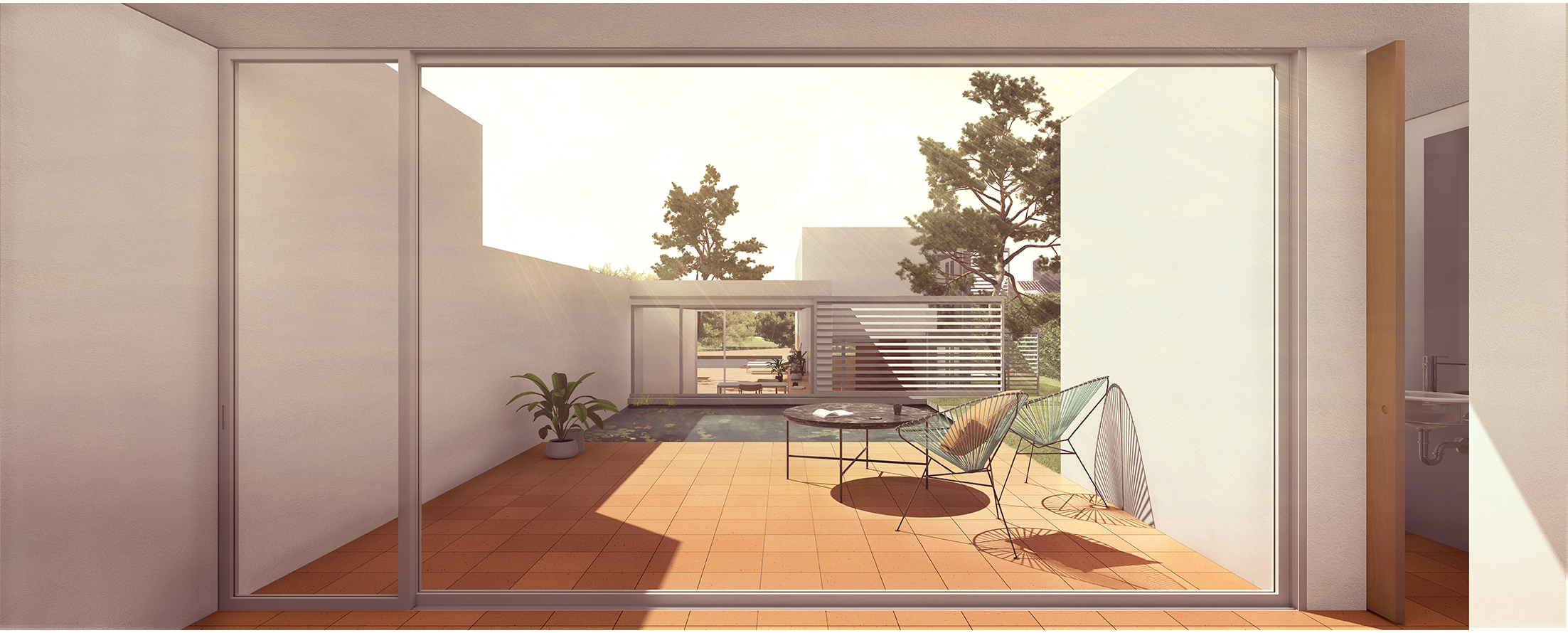 Playing room view
The stepping adapts the house to the slight slope of the land. The house falls little by little, adapts to the topography, and thus some spaces look over others towards the large golf garden. Stepped spaces and tiered gardens, like beautiful palaces and stepped gardens of Babylon.
Water and shade build the gardens.
Water is present in space. The water planes projected on the outside introduce reflections and sounds into the interior of the house. All the interior spaces without exception see and hear the water, as in our sublime Alhambra where the water runs through every corner of its gardens and courtyards.

Elevations and sections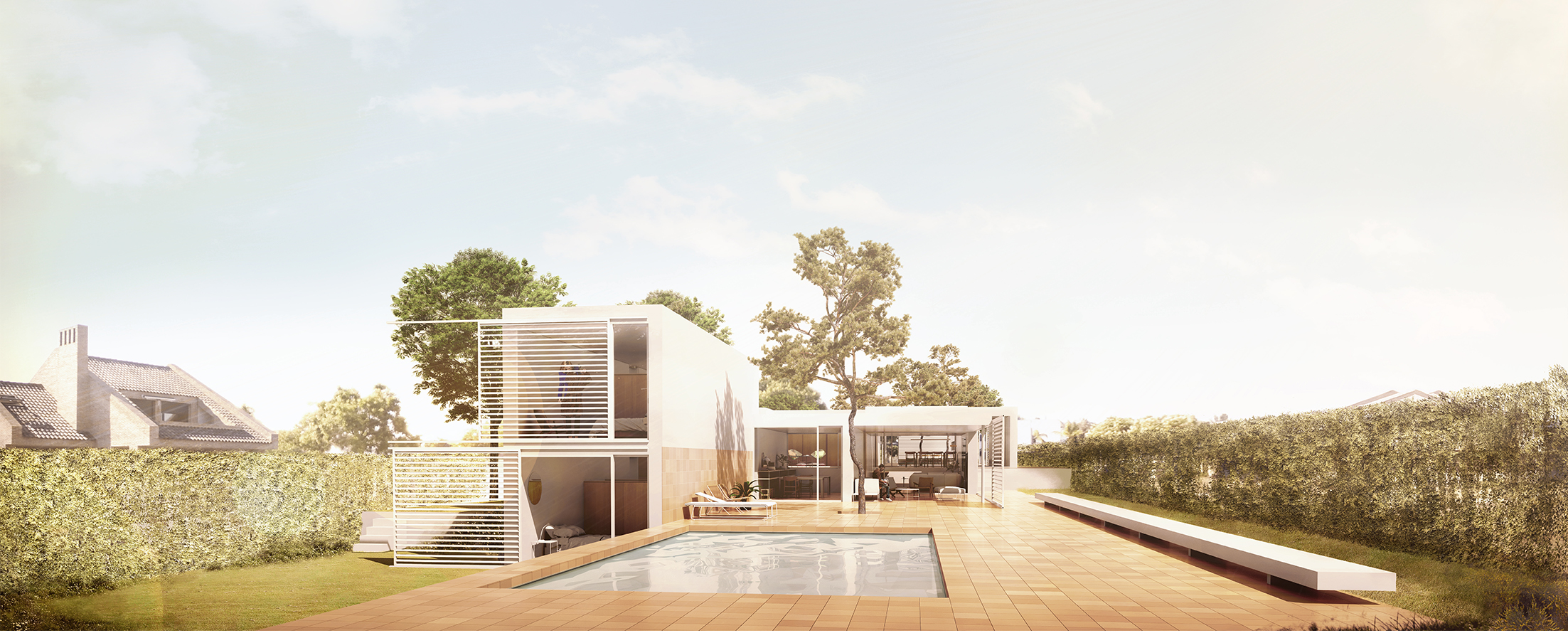 View from the end of the plot
The house lies under a large shadow. The shadow of architecture and the shadow of nature. From the entrance to the last space of the house, the shadow accompanies us. The shadow, the gloom, the backlight … that intermediate atmosphere between light and darkness must be typical of our southern architecture.