2016. Detached housing, Torreguil, Murcia, Spain.
7 Detached Housing. Murcia. Spain (2016)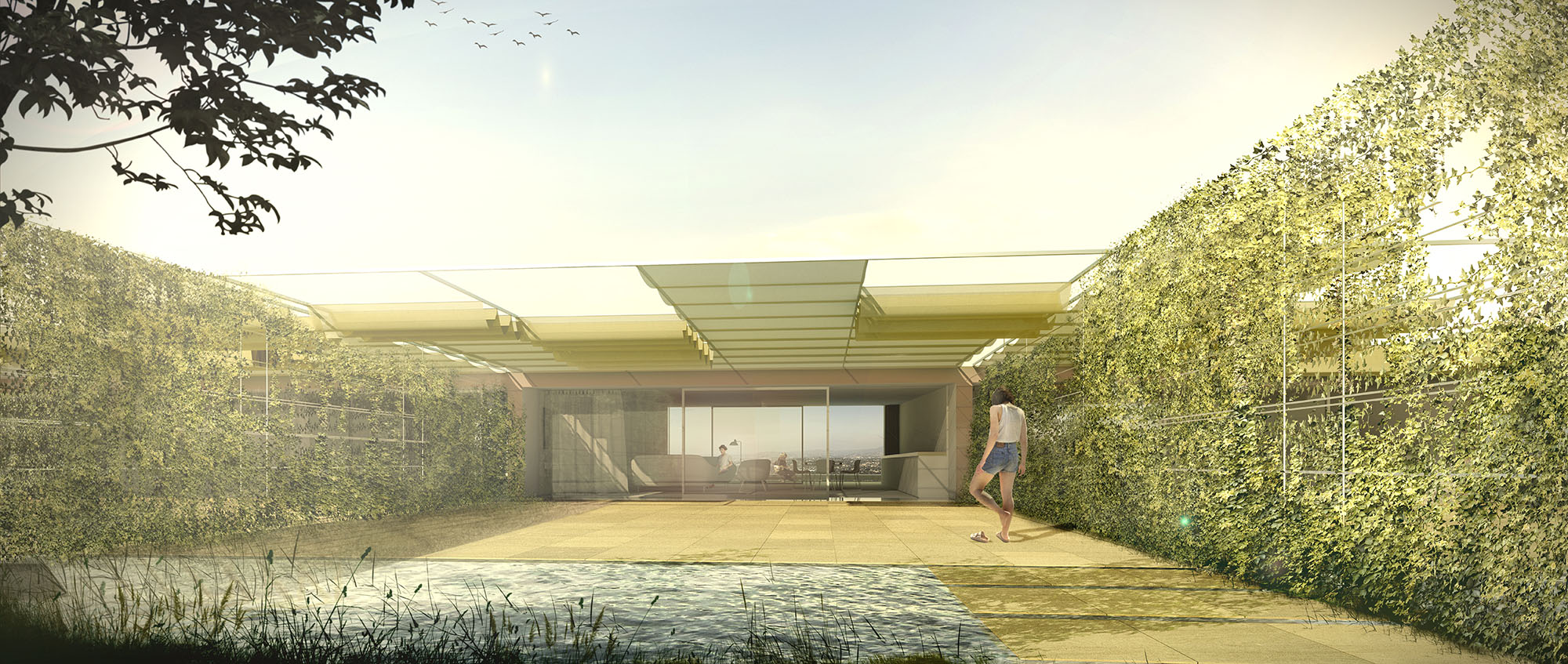 Entrance. Garden of shadow and water.
The landscape is lush. The project of seven houses is located in a deep pinewood, in the top of an urbanization that looks over the valley of Murcia. In turn, the houses turn over a small dry riverbed, but sufficient to endow the views from the houses of depth of field.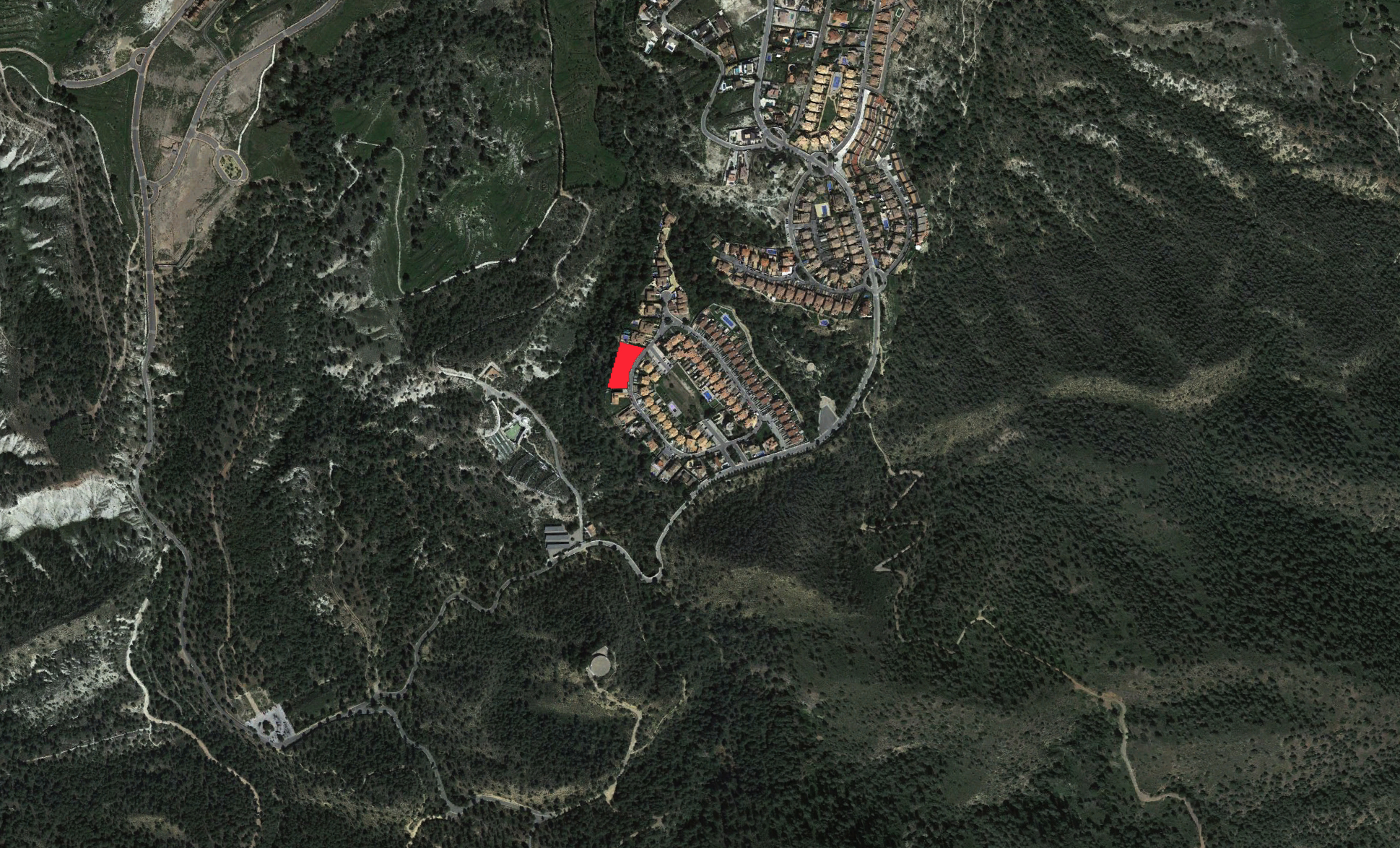 Plot and Landscape
You enter the house on the top floor. You enter a beautiful garden of stone, vegetation and water, and at the back of the garden, under a thick shadow, the living room gets transparent, followed by a long terrace, and finally the landscape of Mediterranean pine and scrub. The most beautiful thing about this house is that it has no shape; The house is pure landscape.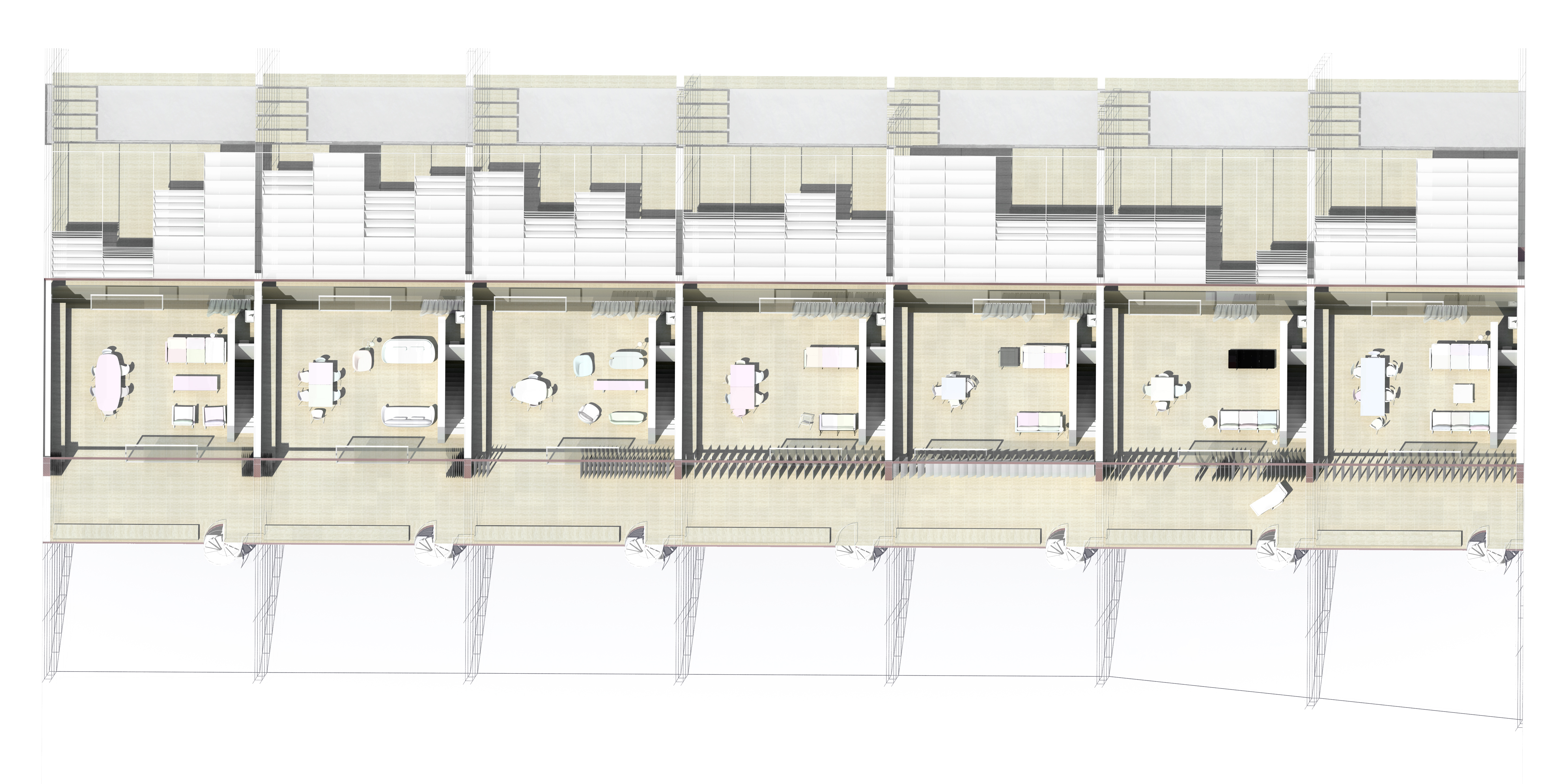 Access floor. Day space. Living/dinning/kitchen room.

Access facade.
Downstairs are the rooms. They all have their own garden and overlook the tranquil landscape of the dry riverbed. In this house, despite having two floors, all spaces open onto a garden, and this is achieved thanks to the stepped section. It is a two-storey house on the ground floor.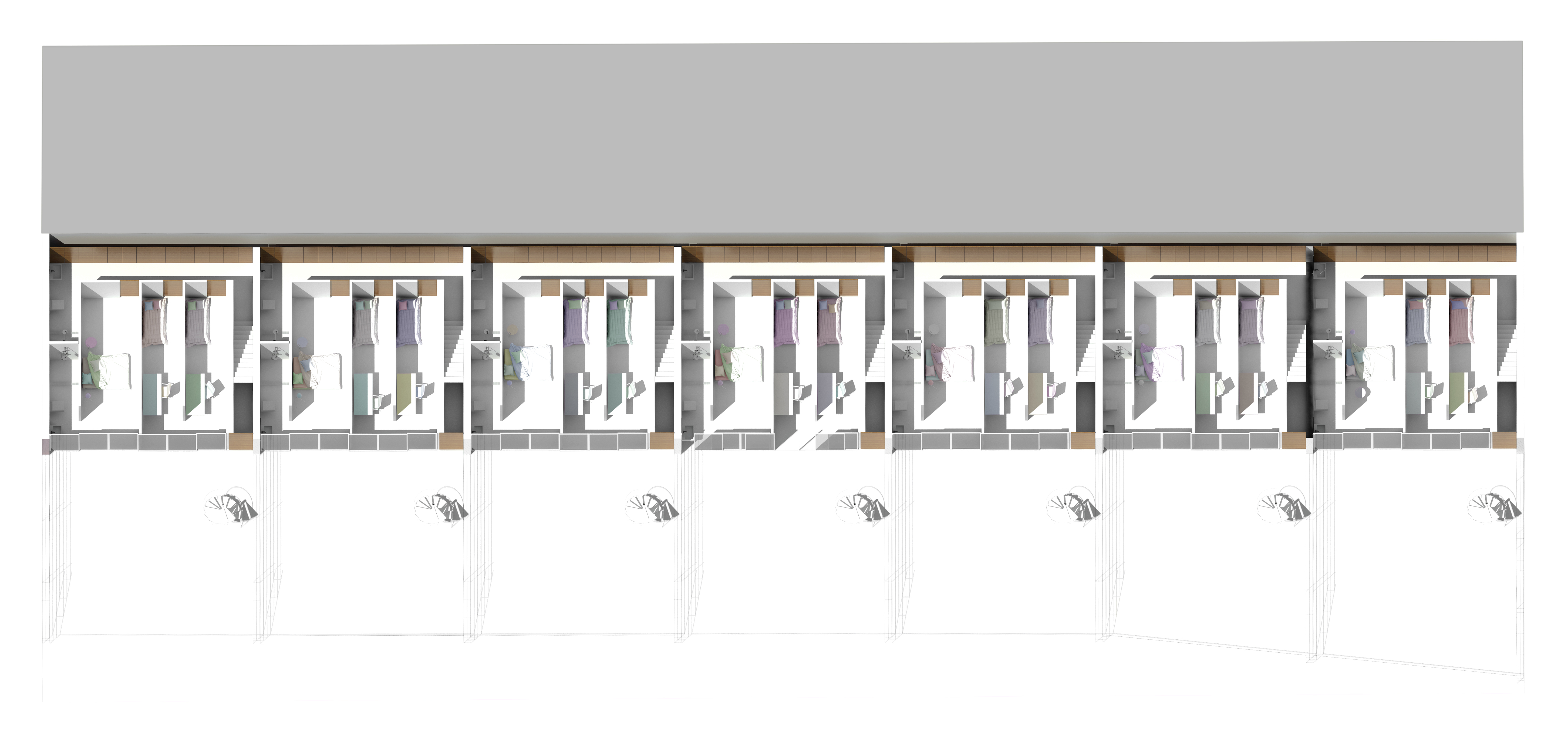 Downstairs. Night space. · Bedrooms and two bathrooms.

Rear facade.