2018. Housing competition in Turó del Sastre, Barcelona, Spain.
PROMOCIONS D'HABITATGES AMB PROTECCIÓ OFICIAL
Competition in Turó del Sastre 2018
Any 1927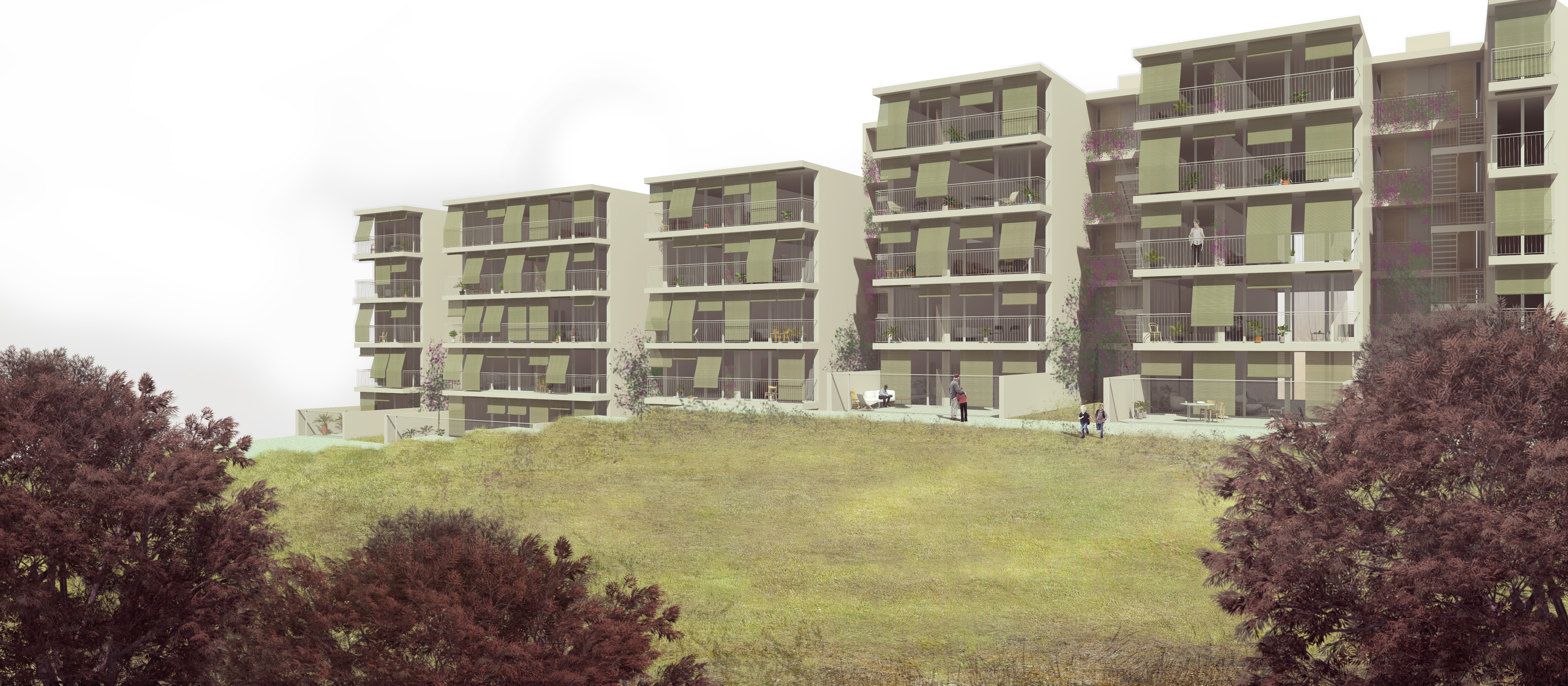 The project can be described simply with the words of Mies about the houses built in Stuttgart in the Weissenhof district in 1927:  
"The economic considerations of today, in the field of rental housing, require a standardization of production. The constant growth in the diversity of needs within a house, on the other hand, demands a great flexibility in the use of the rooms. The "skeleton" type construction is the most appropriate in this case. It allows a rational production process and offers the possibility of making any possible variation in the interior distribution. If the architect is limited to himself that the kitchen and the bathroom must be continuous in the house due to the water facilities, while it distributes the spaces of rest and coexistence with movable walls, it is possible to satisfy every need in the house "  
He was the first to project this idea. And this project that is presented continues to investigate in it.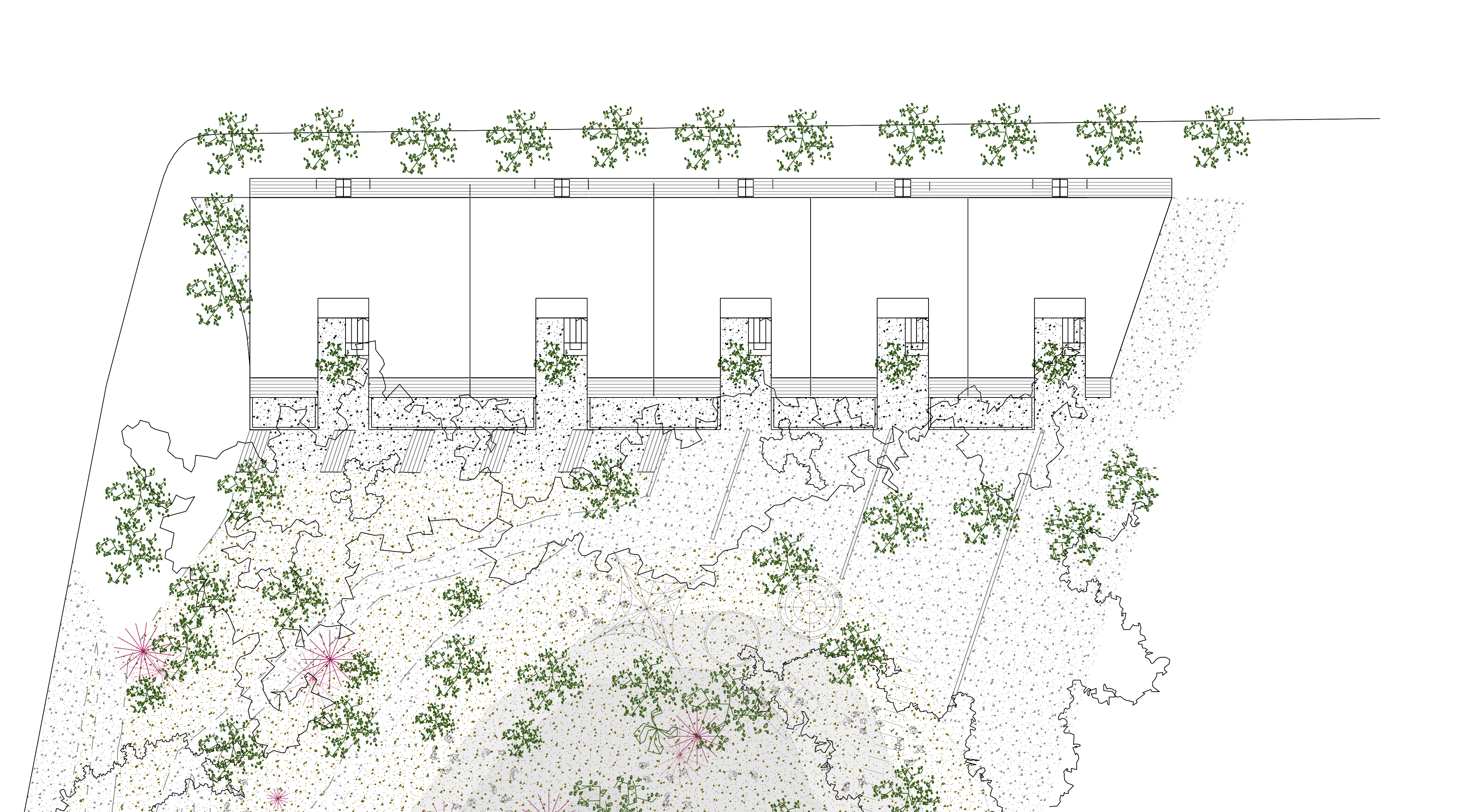 The building and the garden

Plan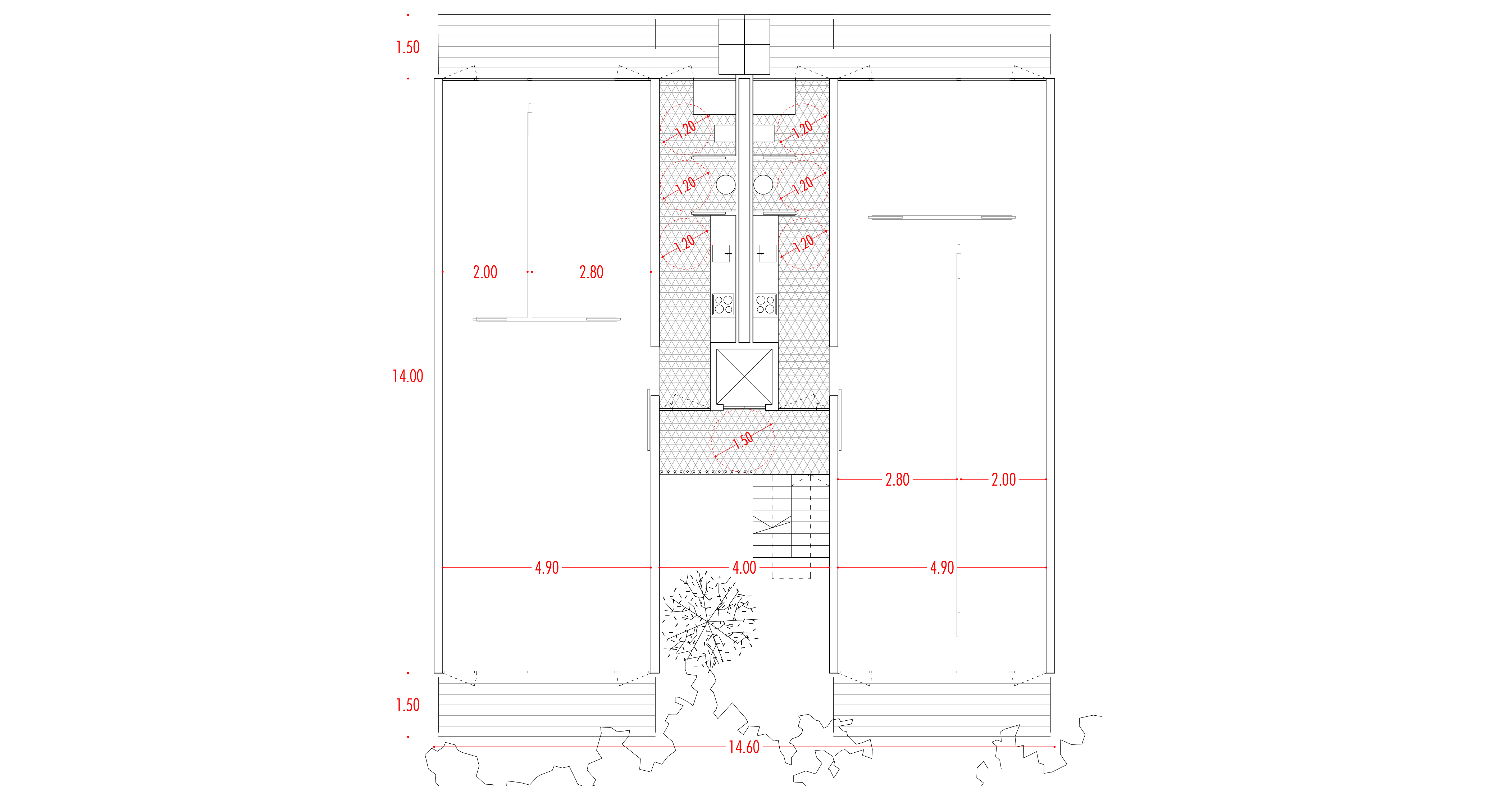 The housing

View from the park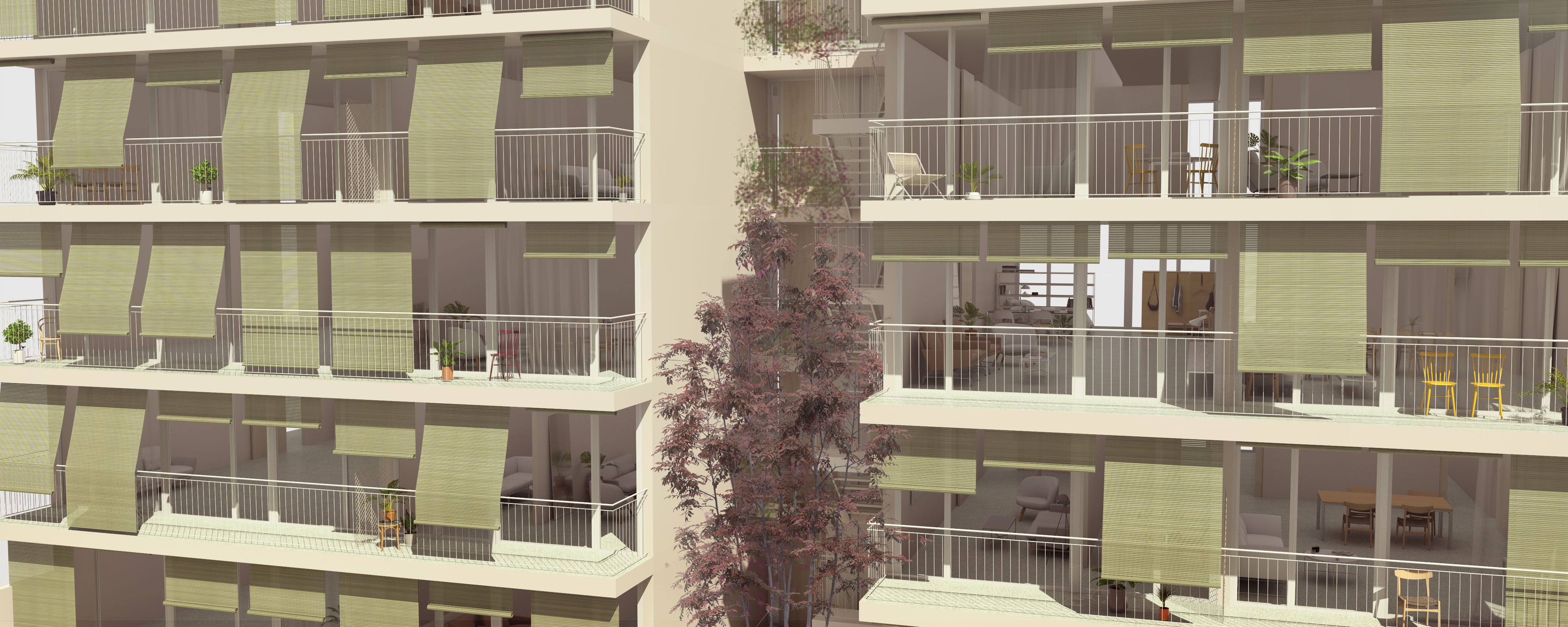 Detail viewPanel submitted