2016. Low cost mediterranean house, Murcia, Spain.
Low cost mediterranean house. Los Alcázares. Murcia (2016)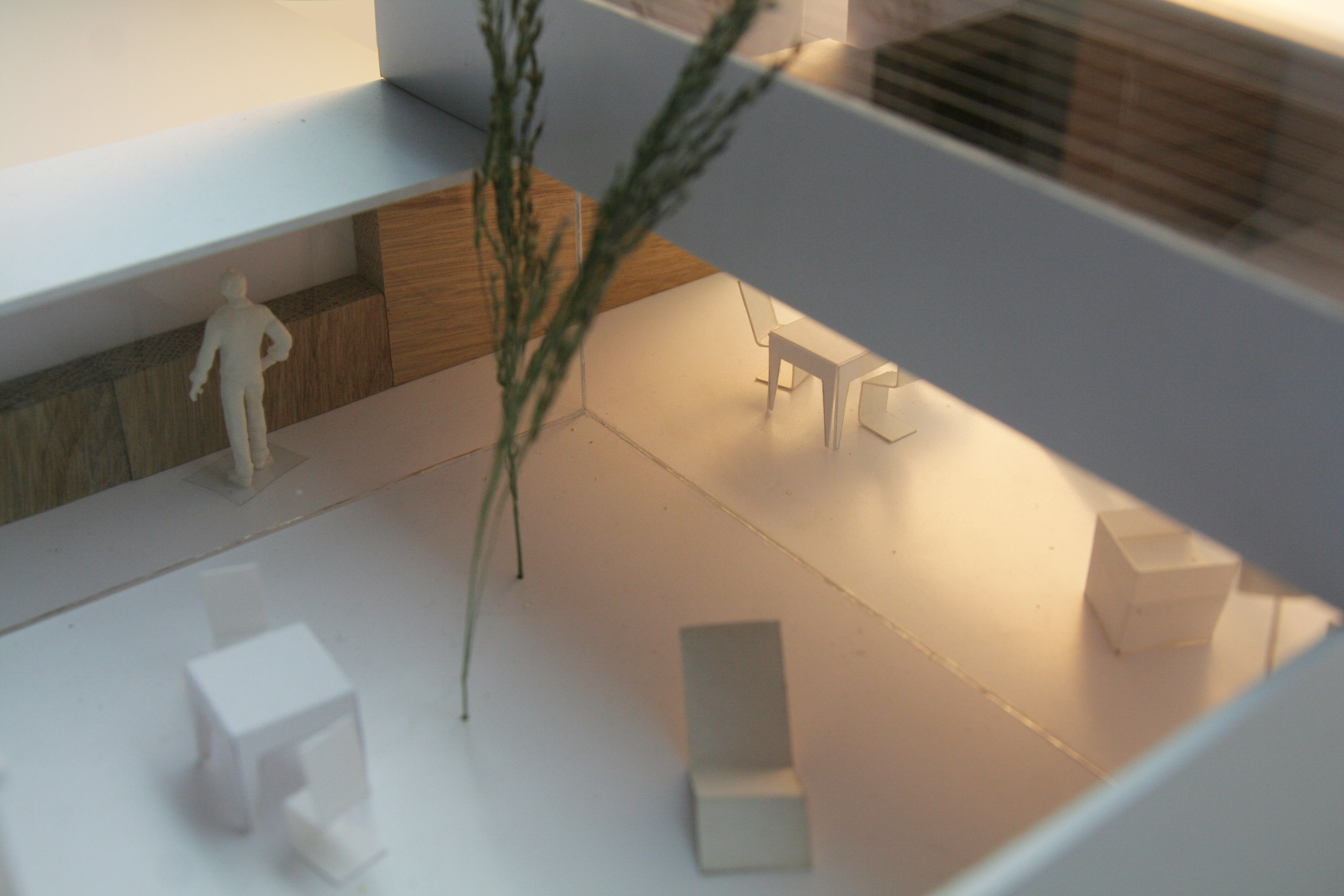 Model main façade view.
When you come across a minimum plot, a tight budget and strict regulations only intensive work, where you have thought and drawn a lot, can give you a successful project able to content the administration, the client and the architecture.

Plan.
Only 600 m away from a touristic sandy beach in Los Alcázares, in a built environment of 2-story attached family houses, there you find a rectangular plot with a 9.50 m wide main façade and two long boundary sidewalls of 18 m, south-west orientated.

Cross section.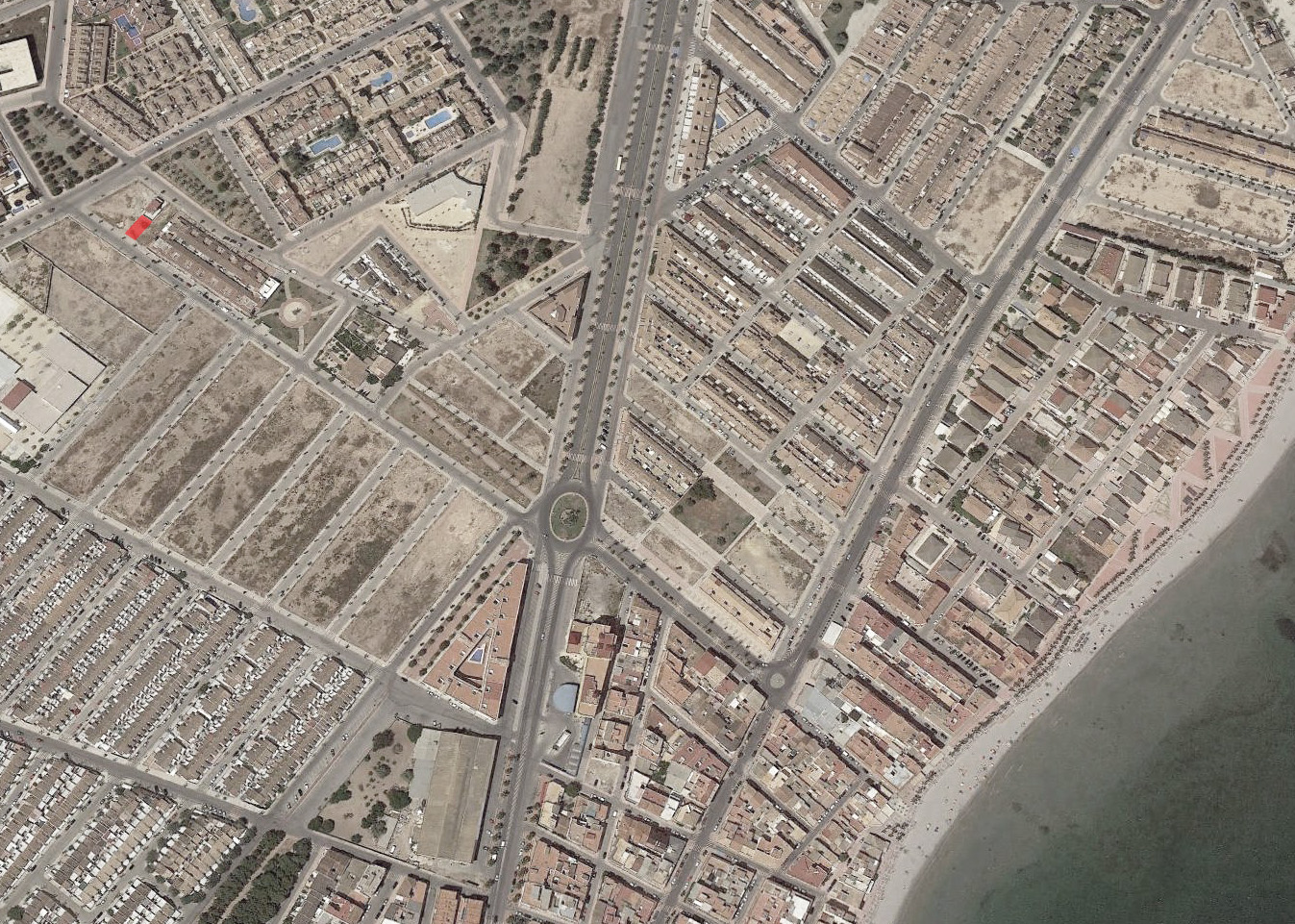 Site plan.

Façade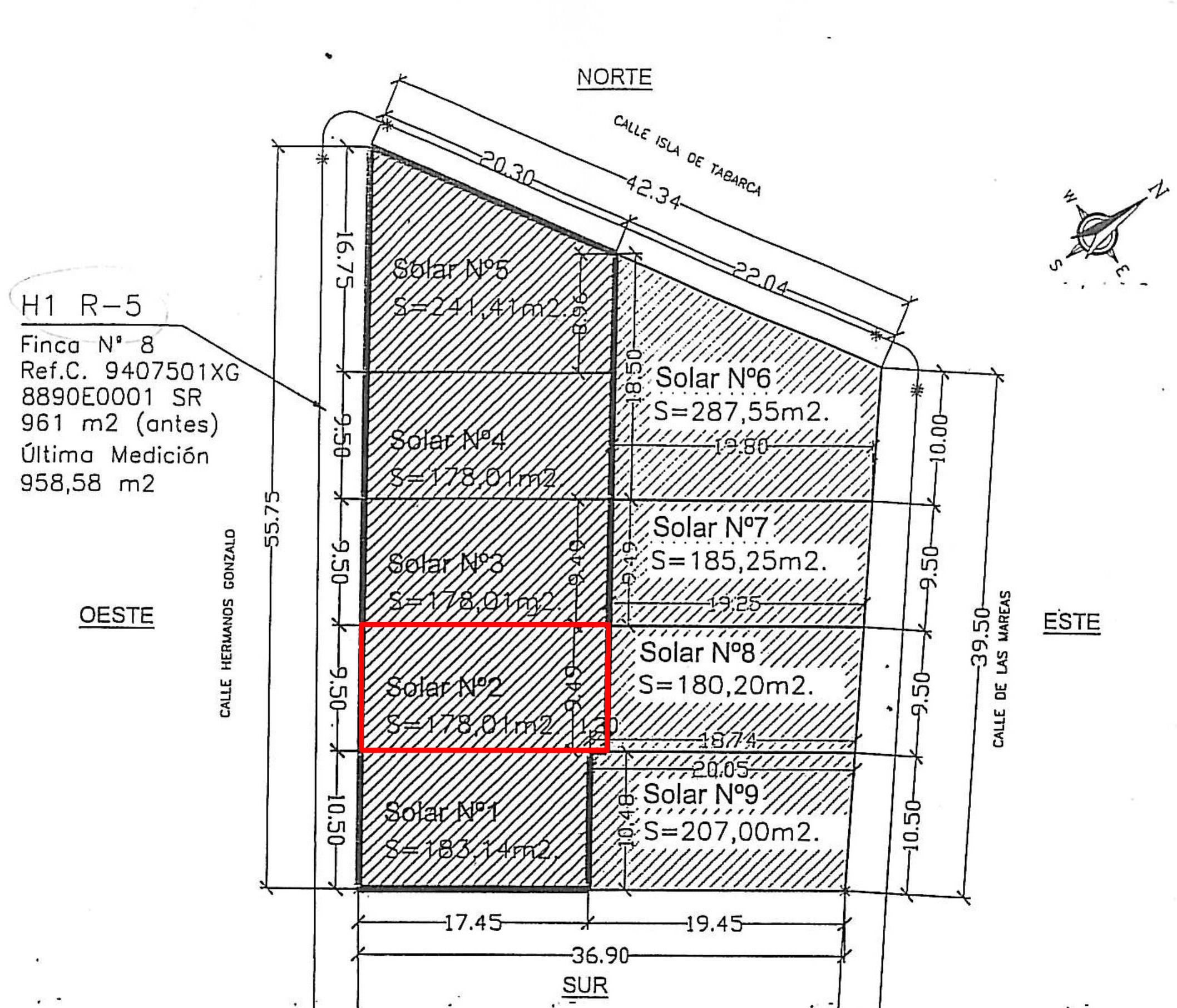 Plot.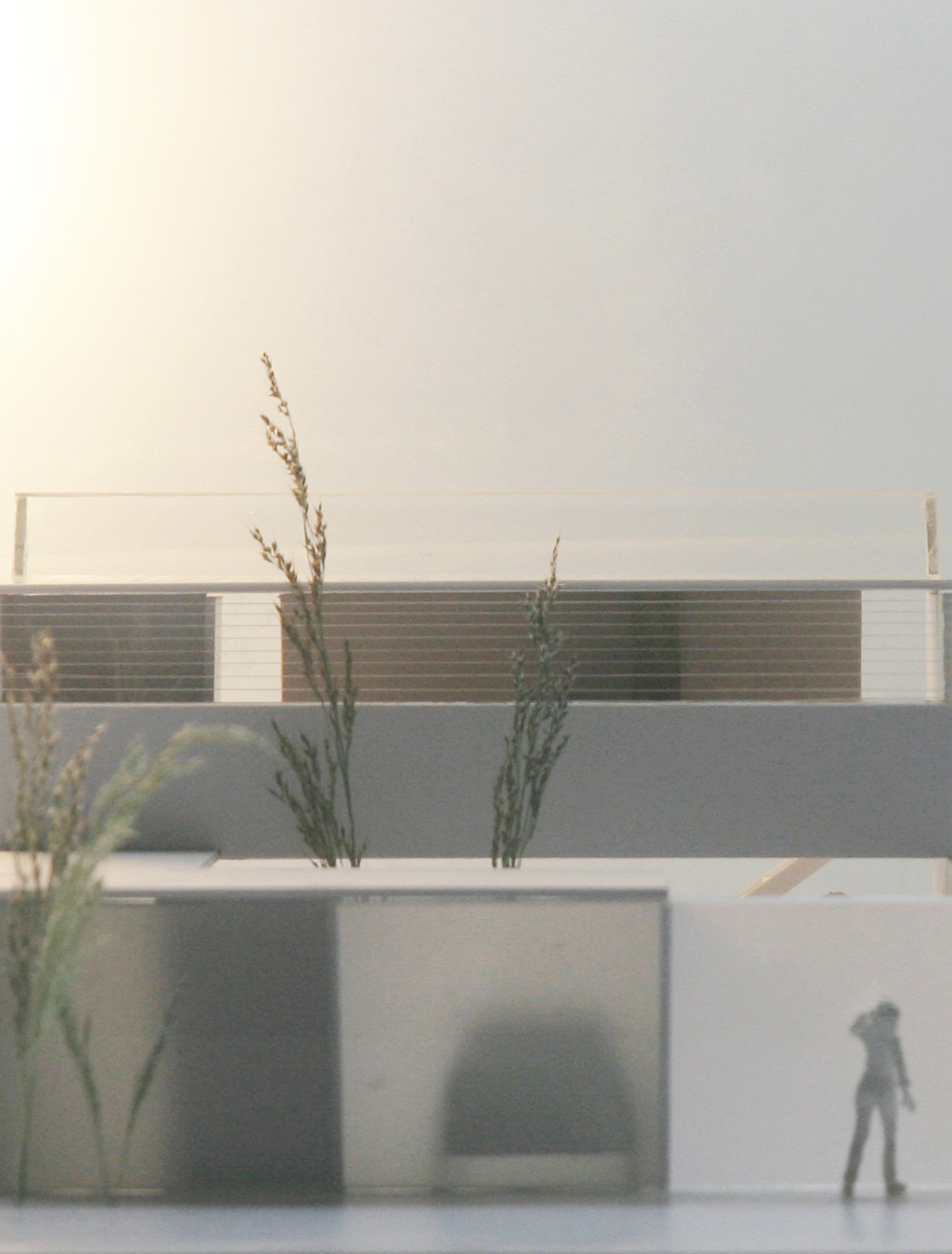 Model view.
This stretch of the touristic coastline of the Spanish province of Murcia well-known as Costa Cálida features high average level temperatures and a relative degree of aridity. Precisely this harsh climate alerts us to use the traditional Mediterranean courtyard that masterfully the Spanish architect José Antonio Coderch used in his Costa Brava projects.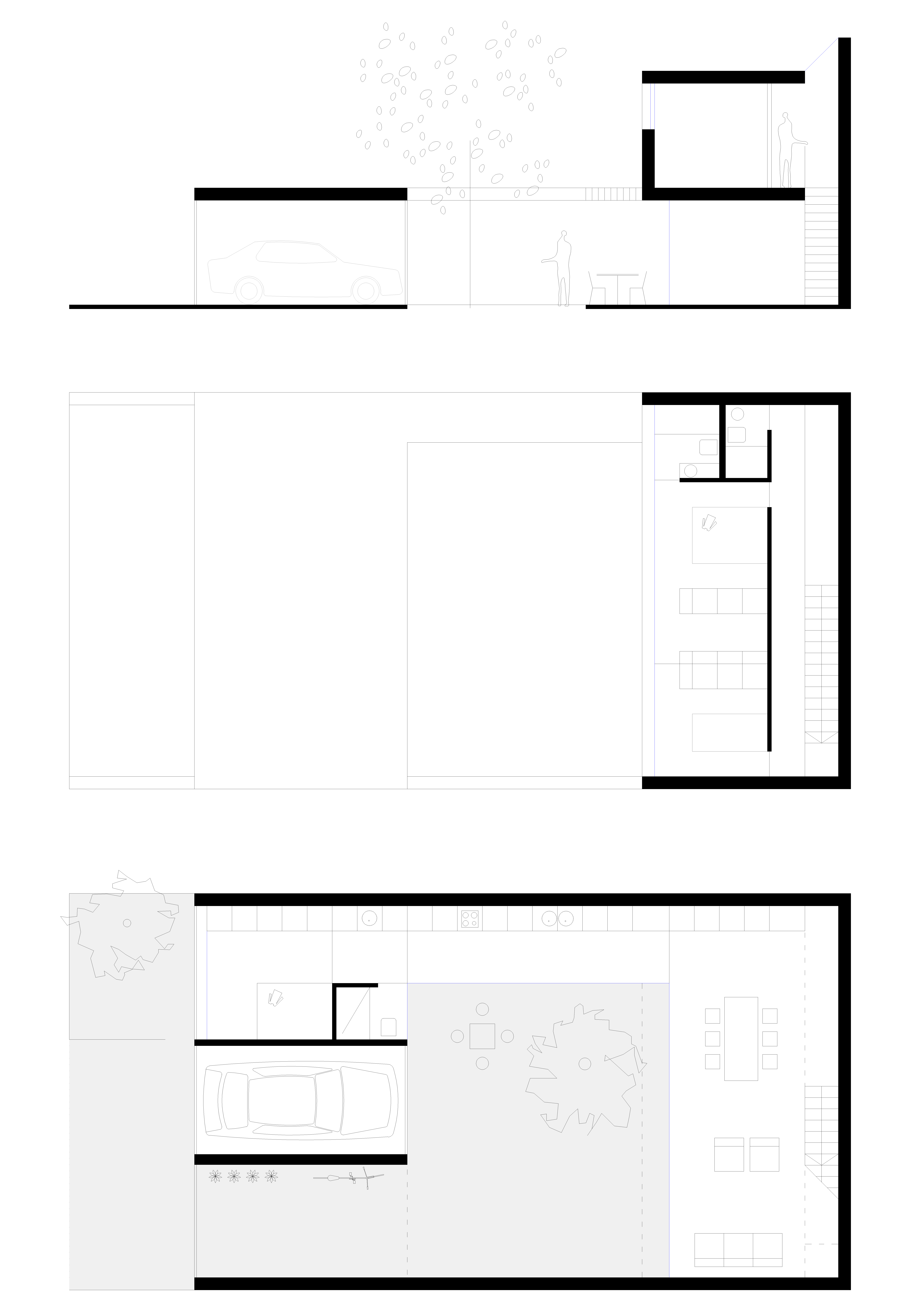 Proposal plan.
This pampered courtyard will provide room enough for a greenish and leafy tree to grow and cash a fresh shadow where setting a table to have breakfast before rushing to the sandy beach and plunge while scorching summer days.

Façade and sections.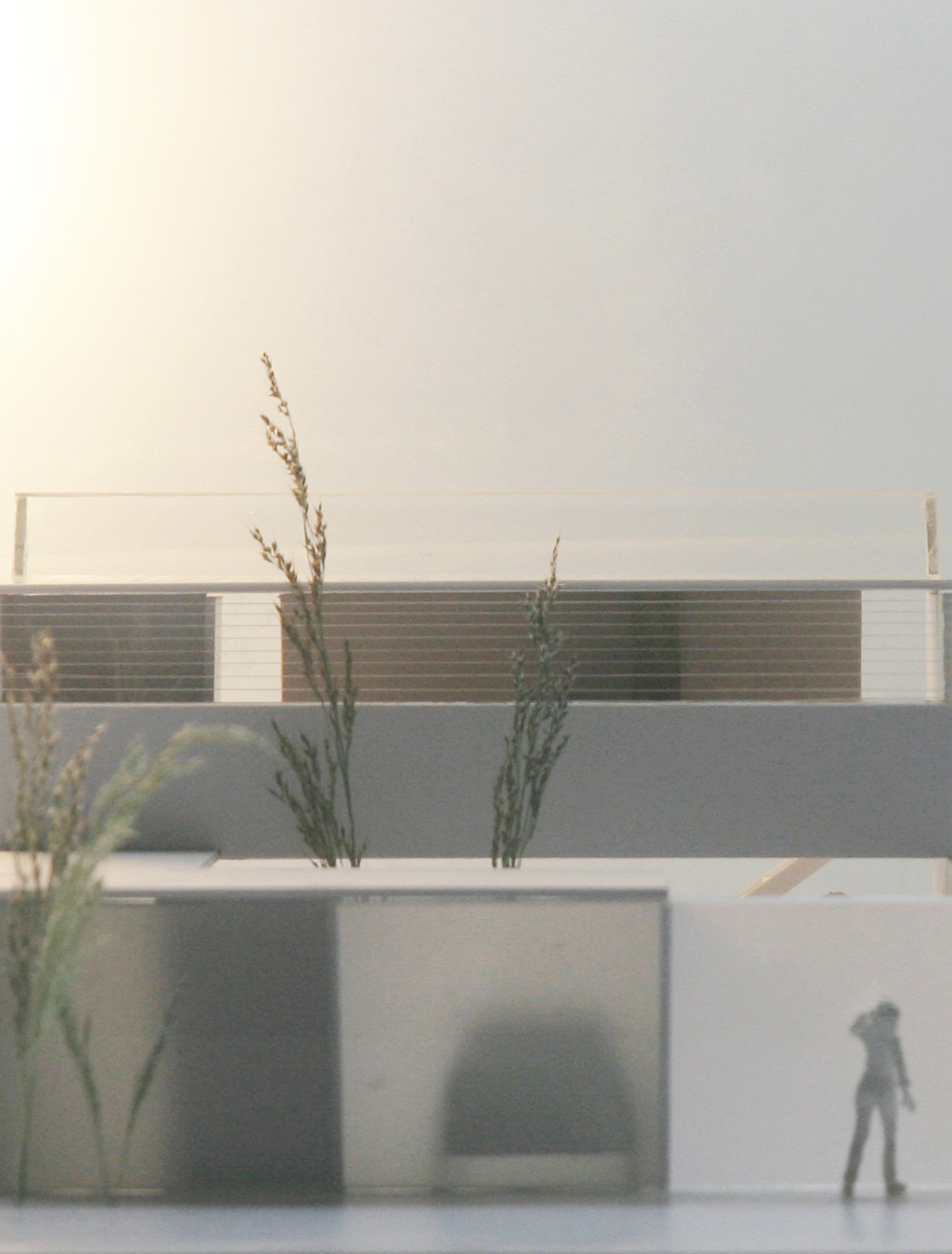 Model courtyard view.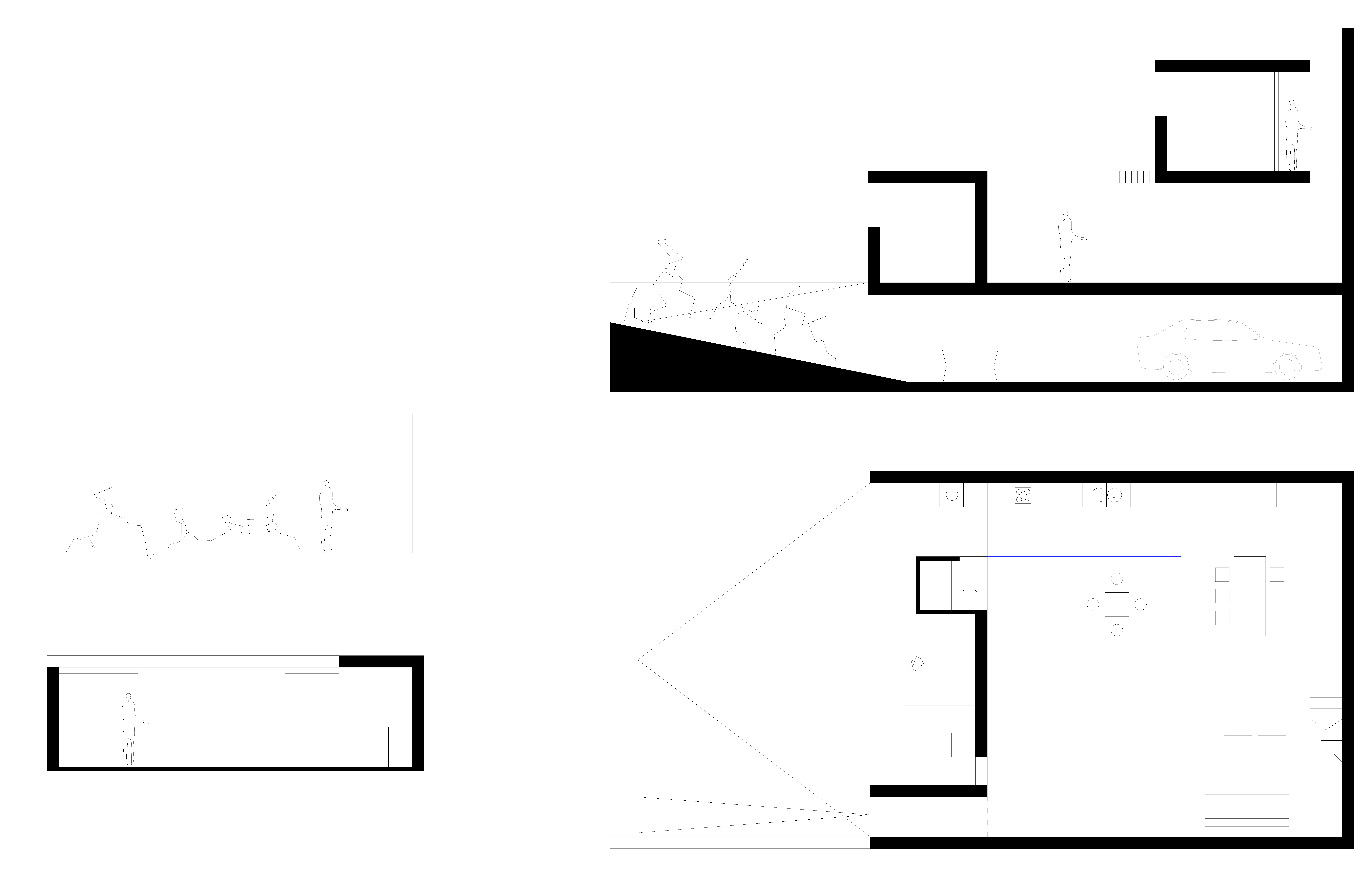 Alternative proposal.