2020. Works on the Burriana graveyard expansion, Castellón. Spain
WINNER PROPOSAL 
Competition for the expansion of the Burriana graveyard. Castellón. 
BURRIANA'S GRAVEYARD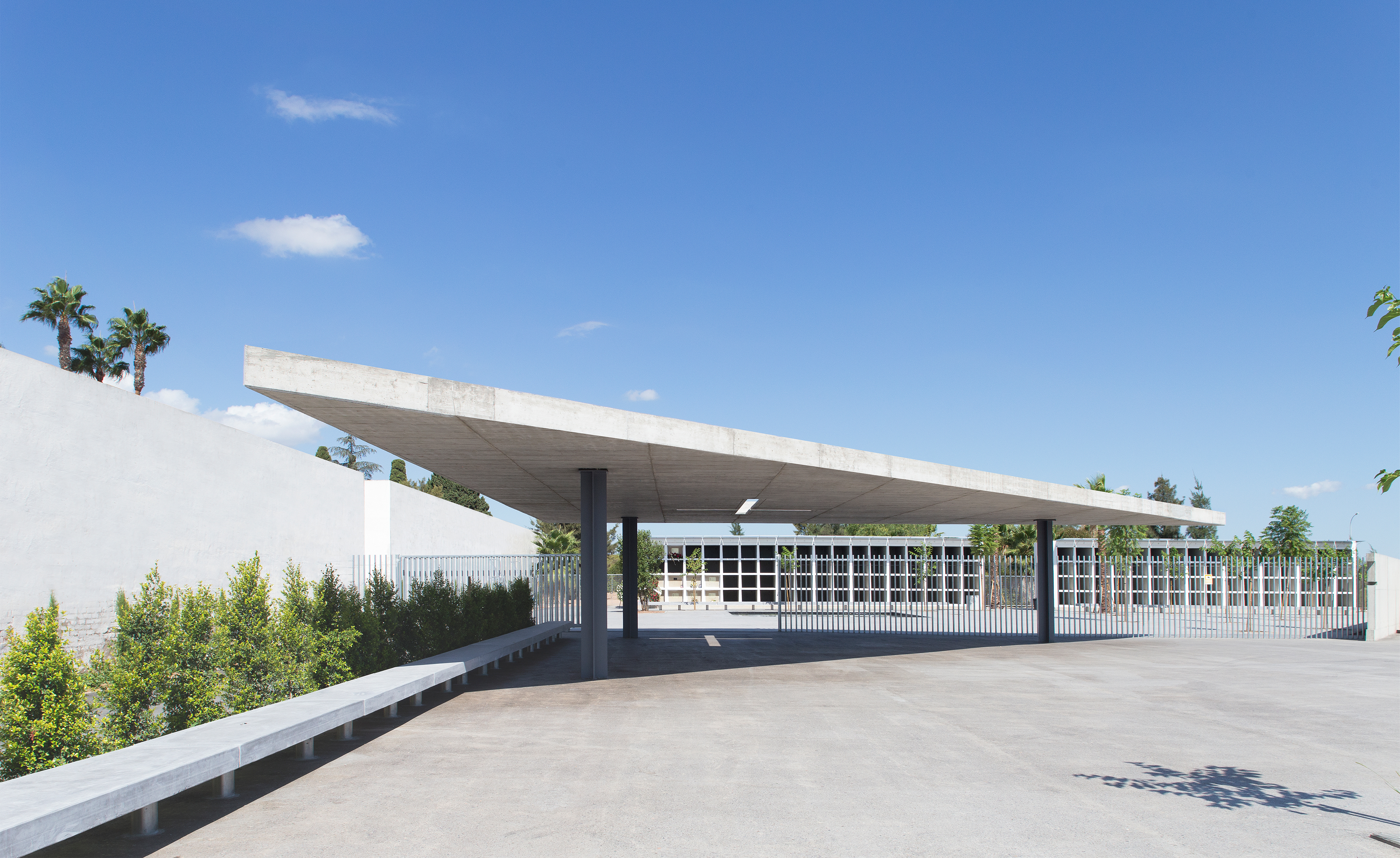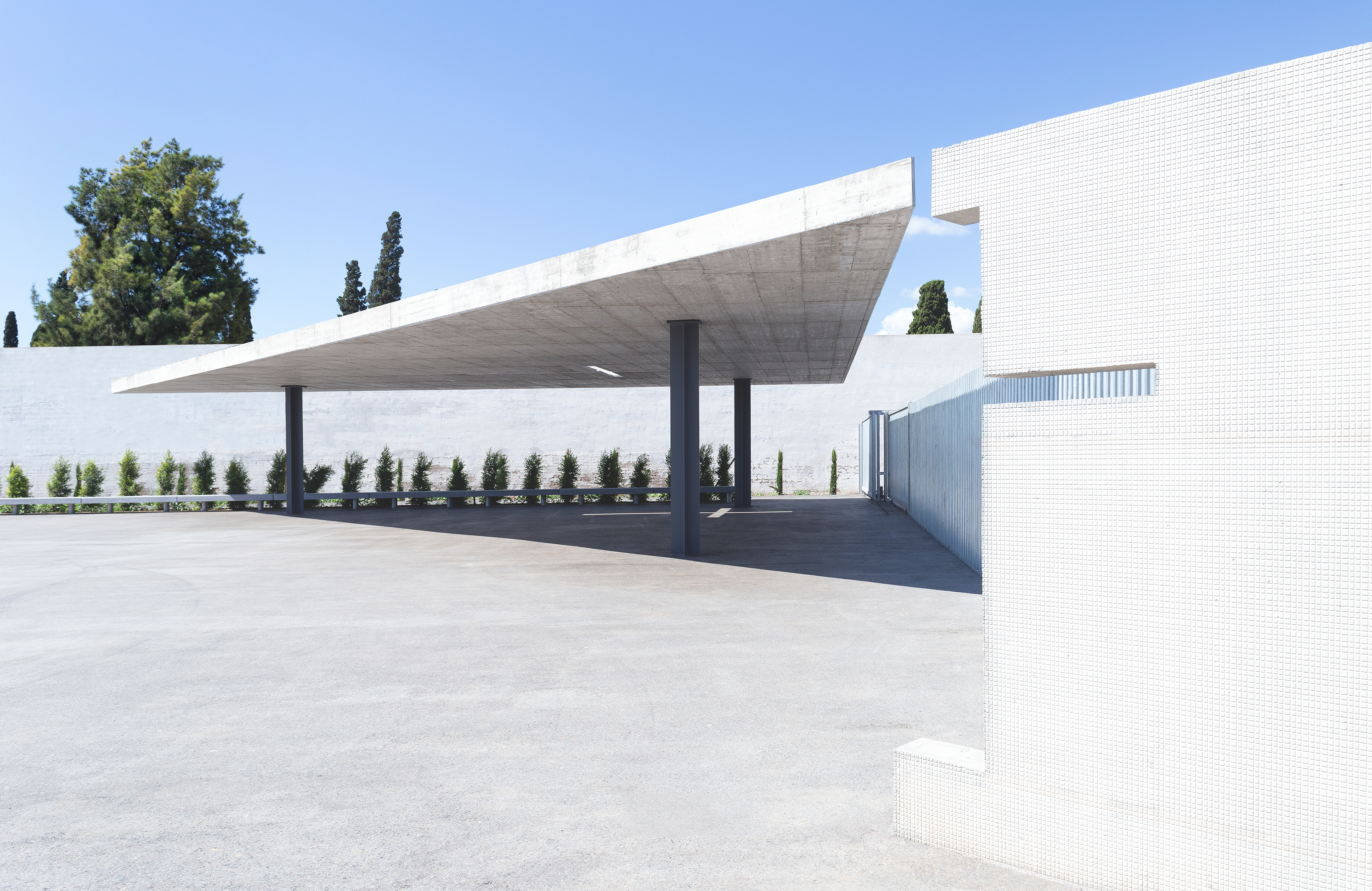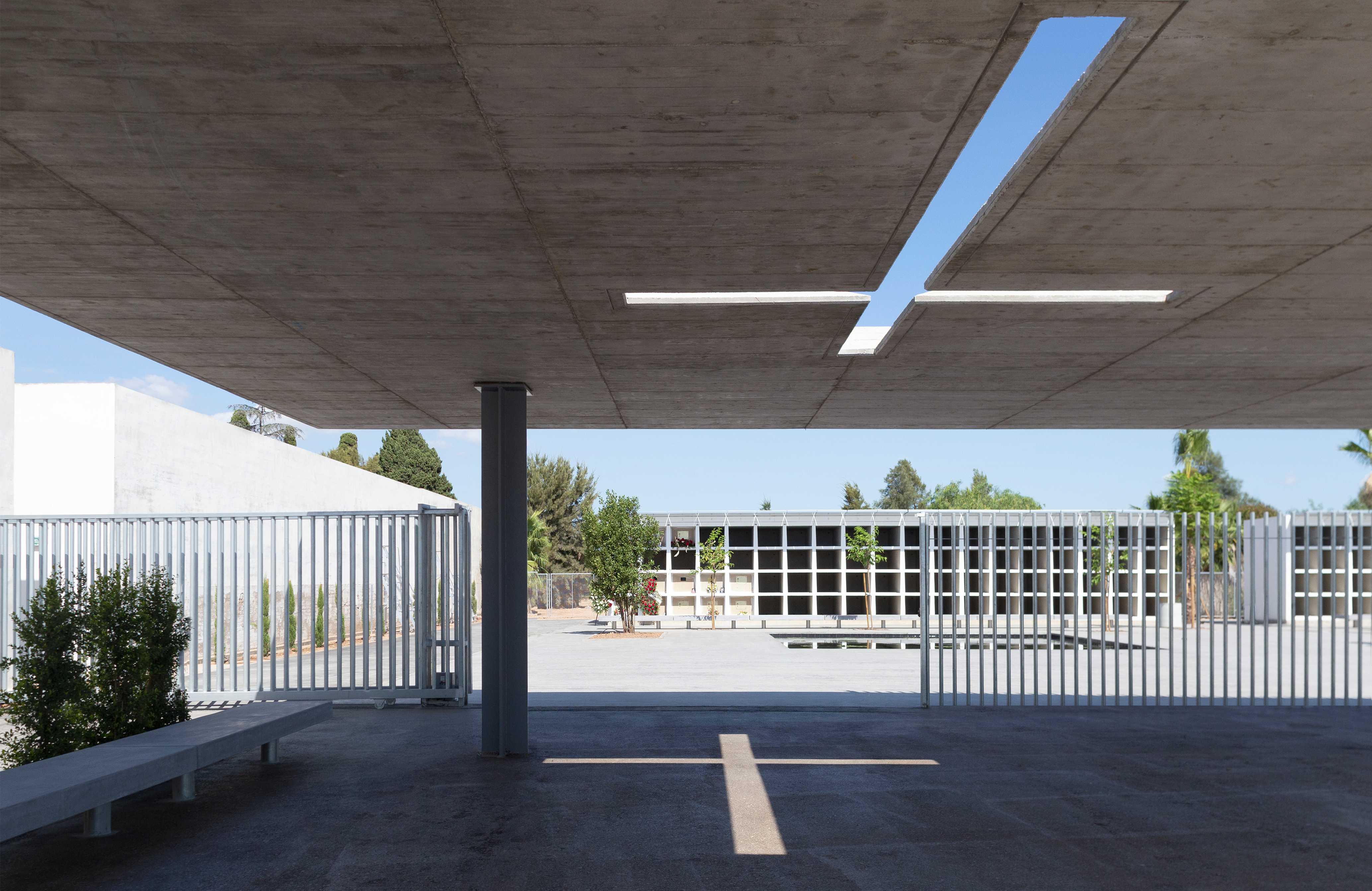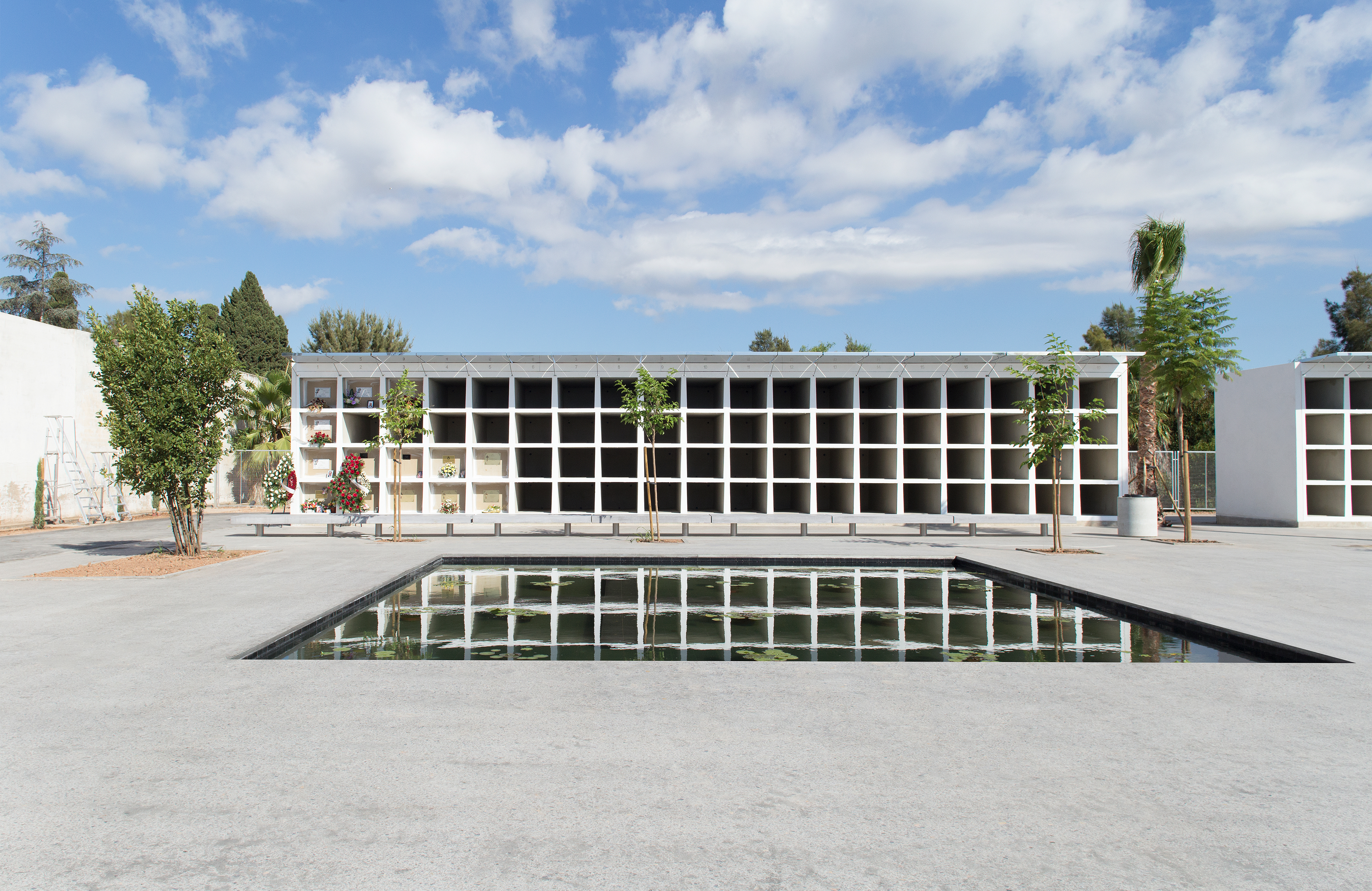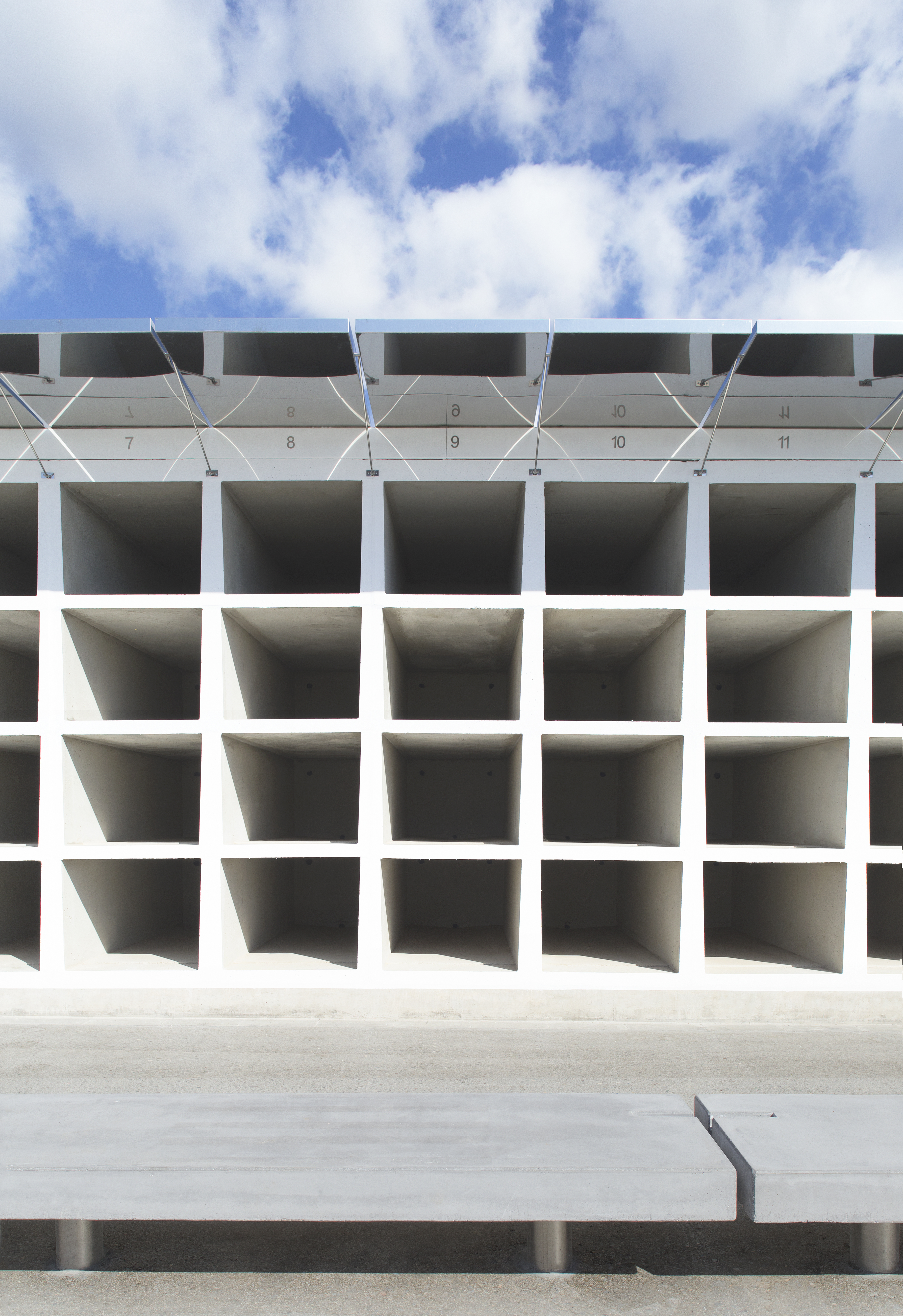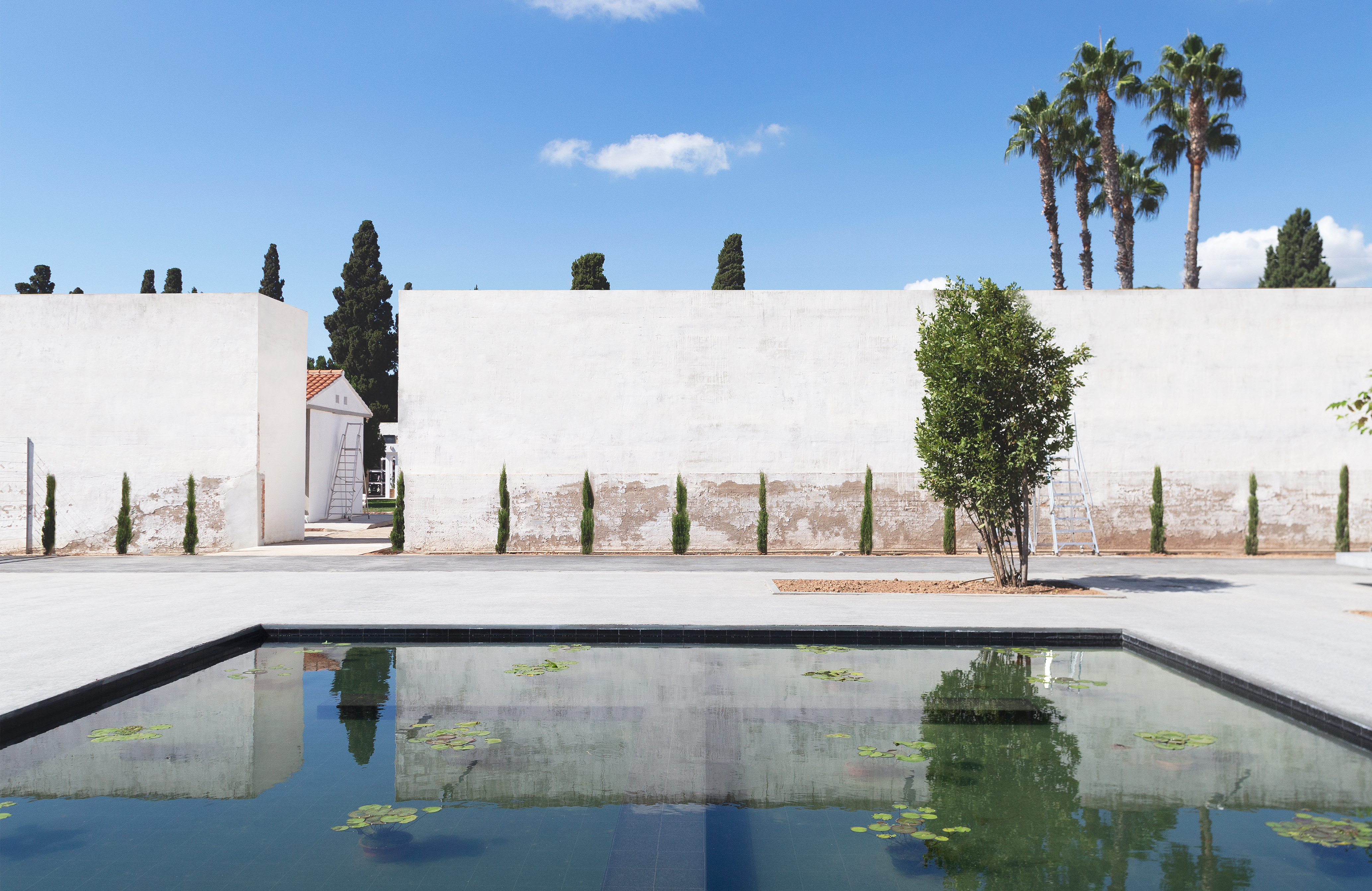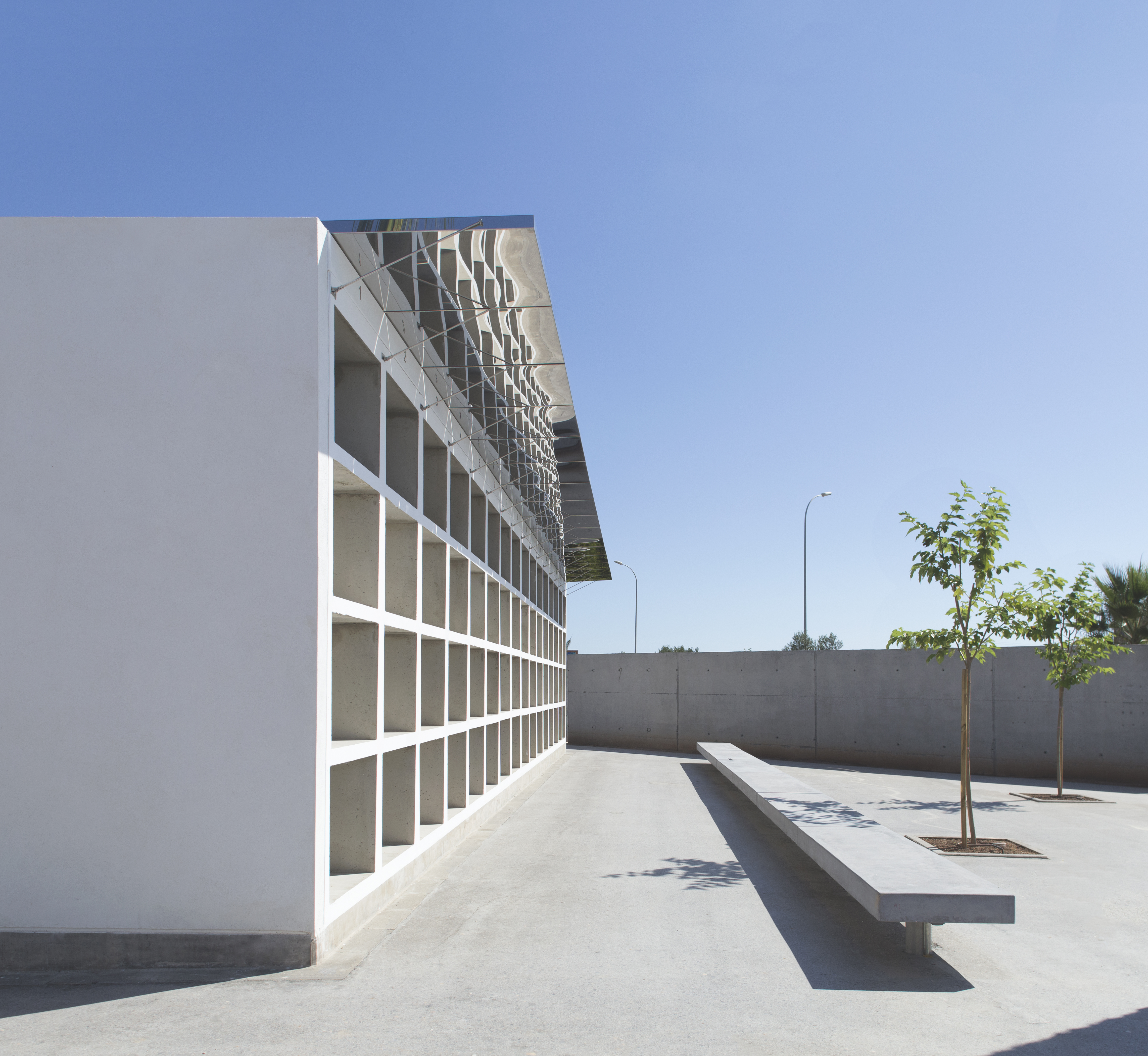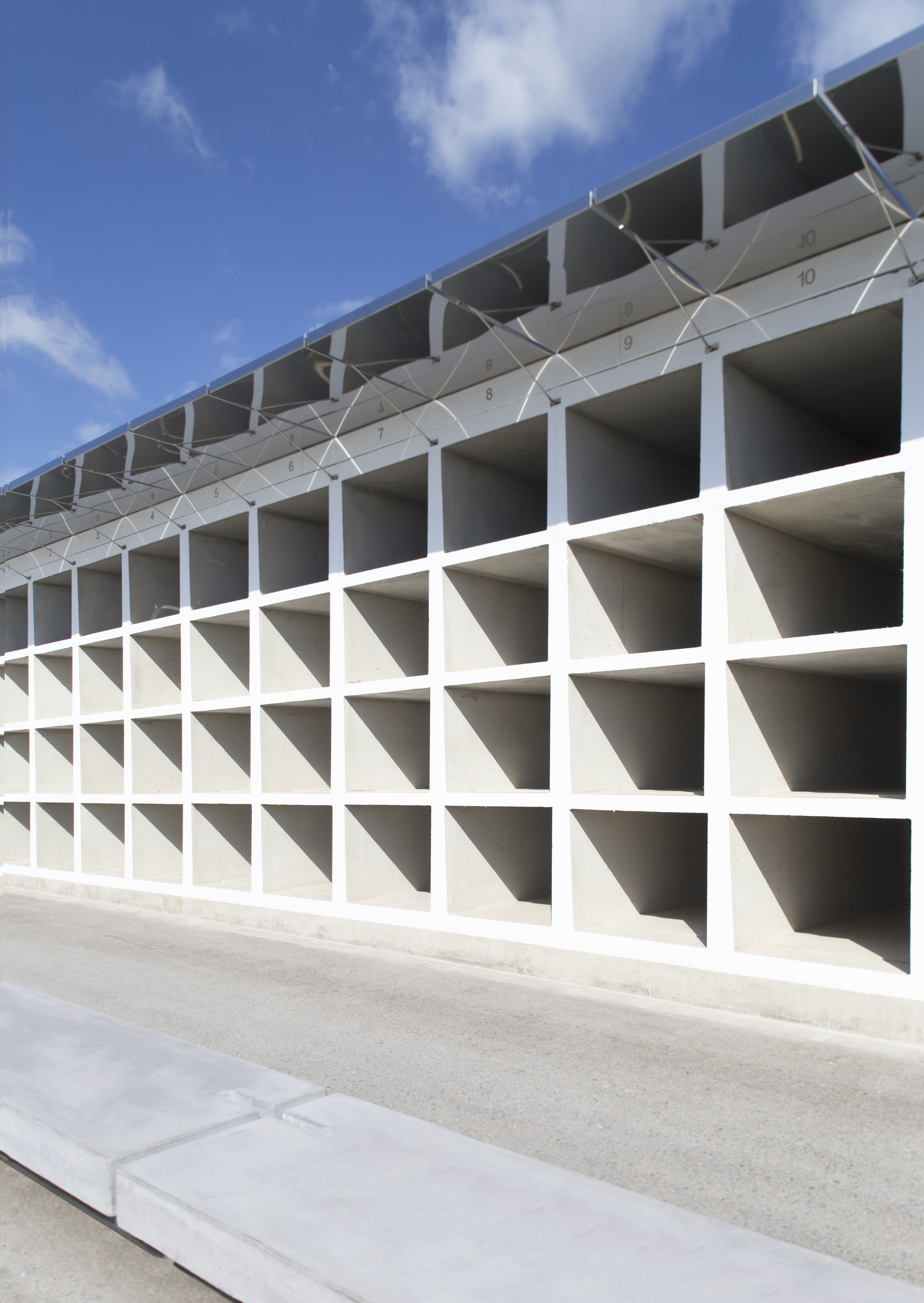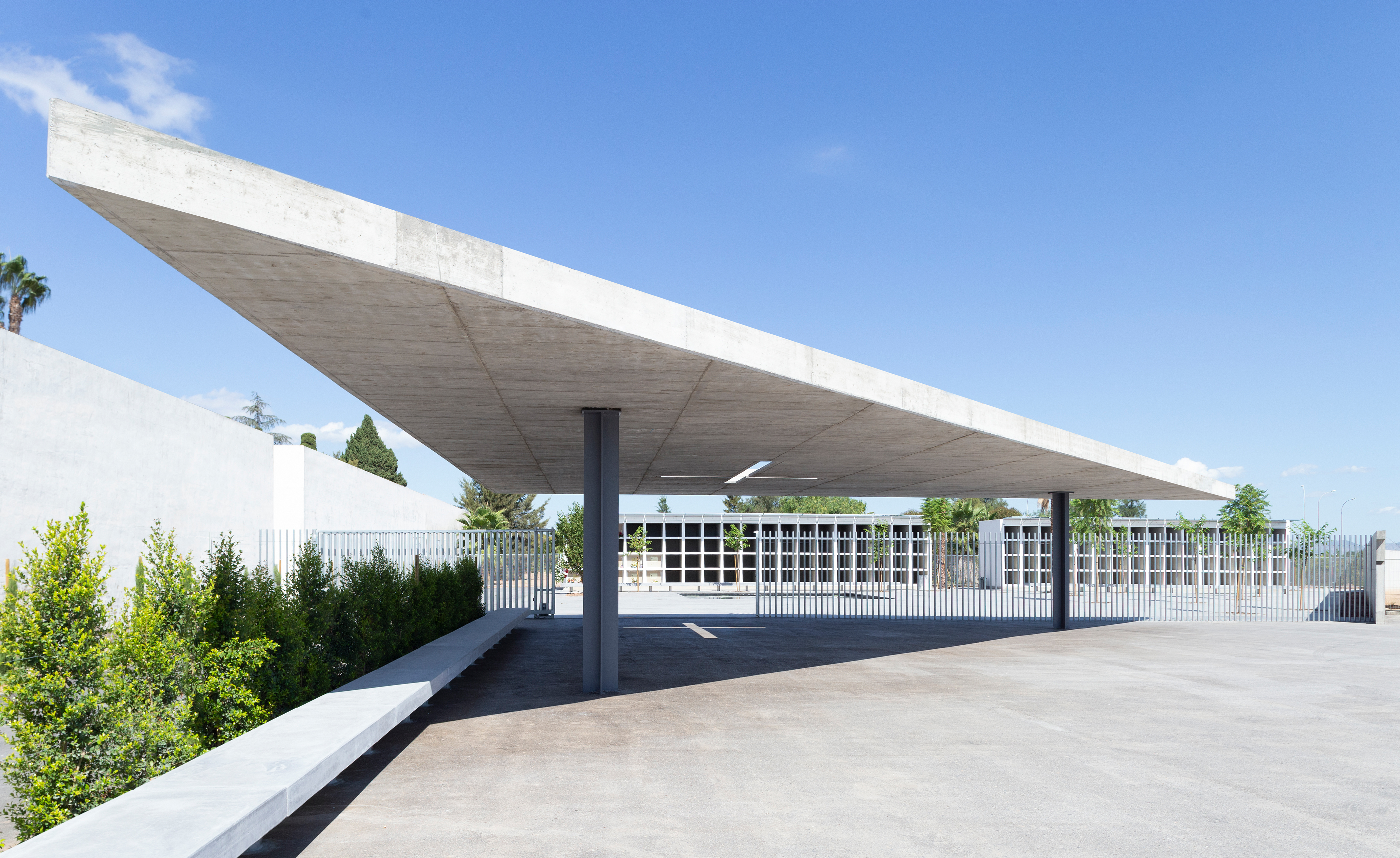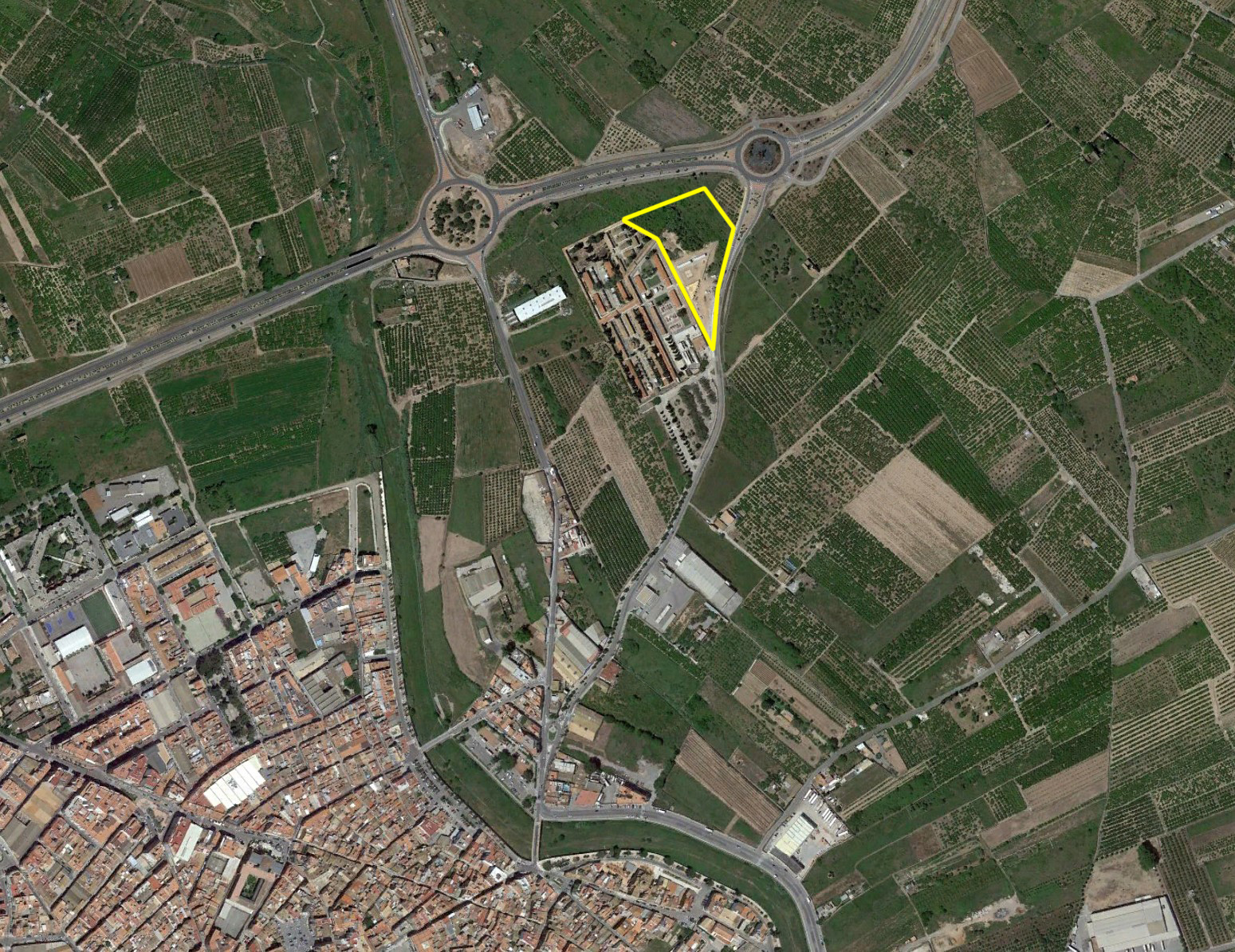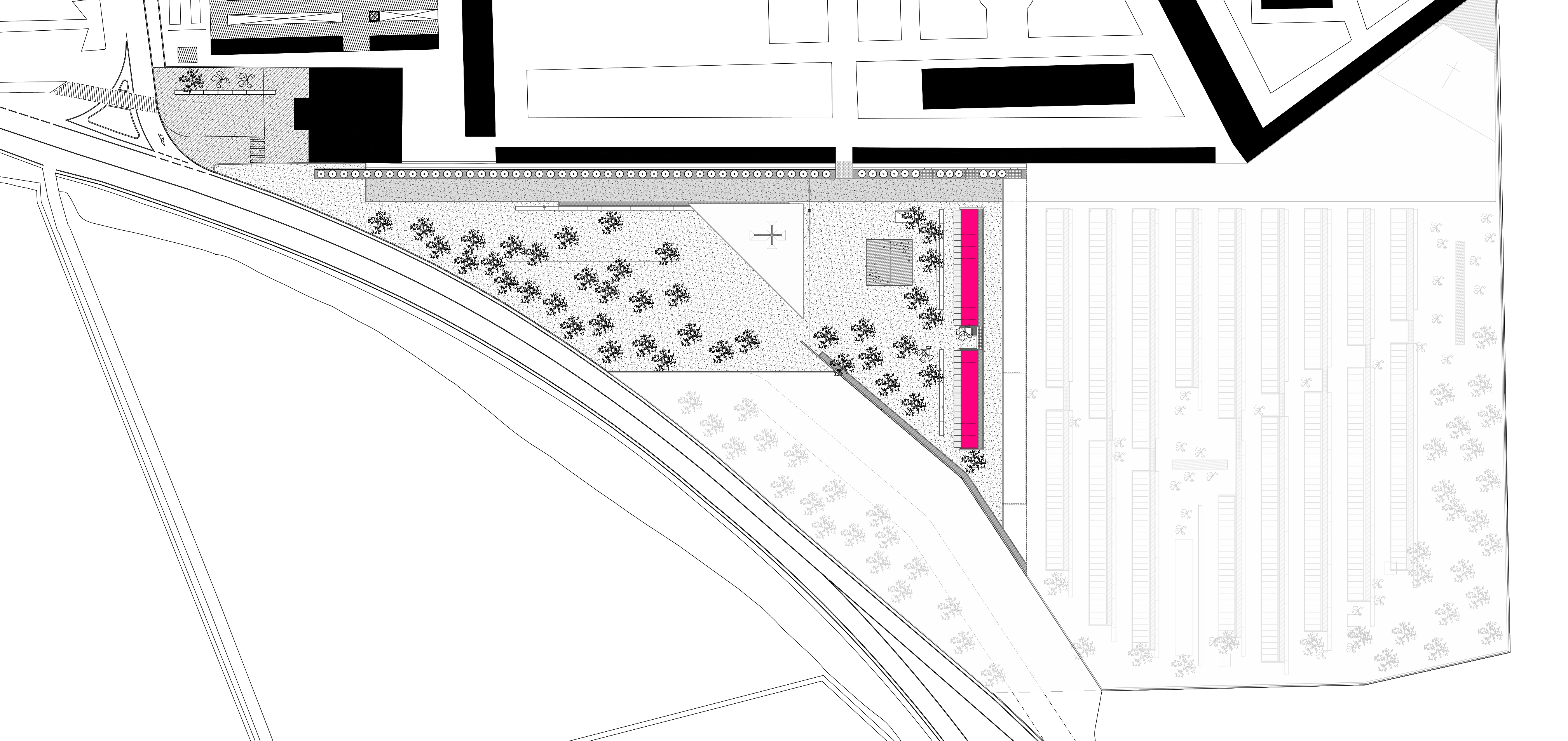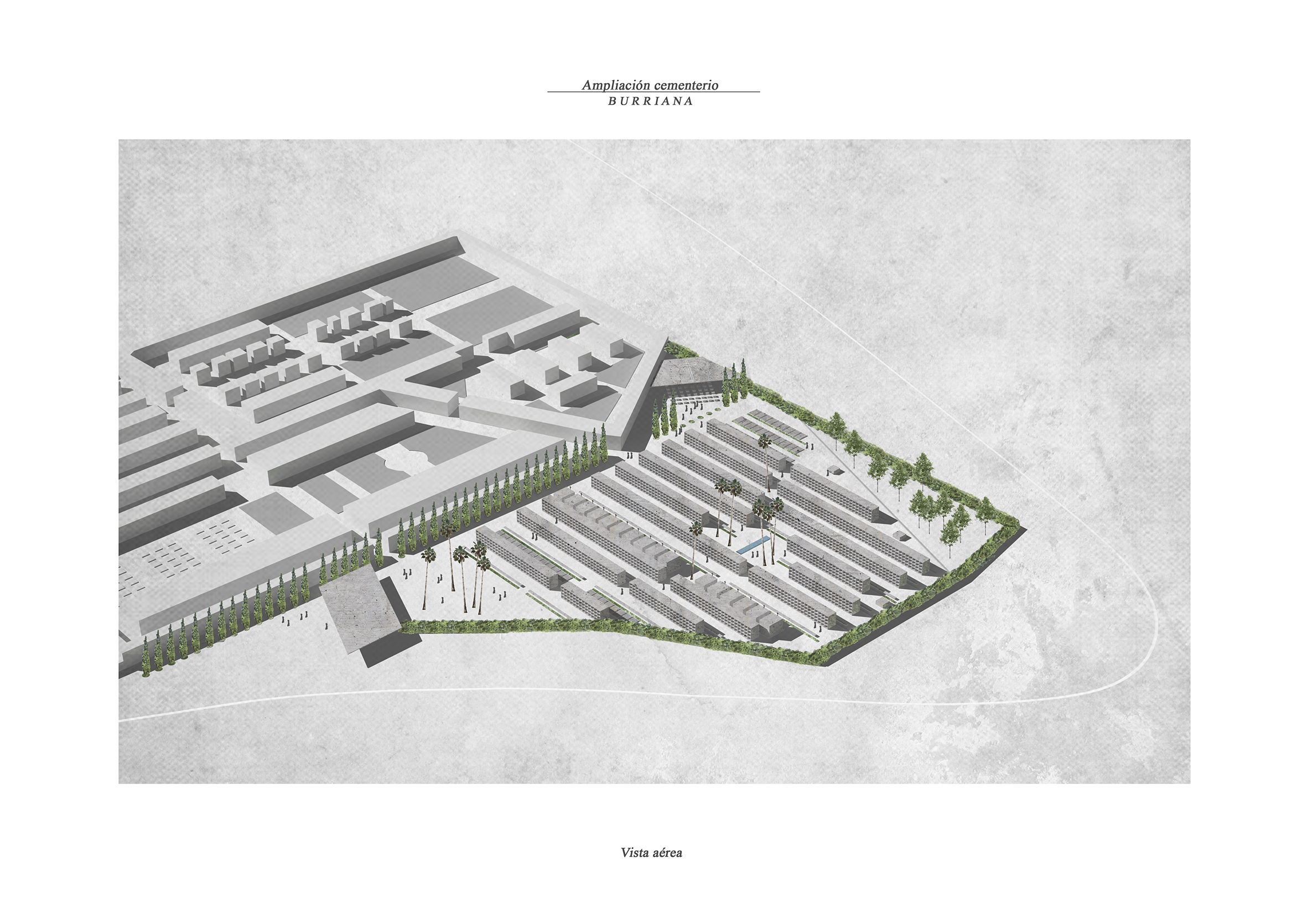 The urbanization project is built with few materials. A concrete floor with different textures and patterns solves both the pedestrian paths and the rest of the vehicles used for burials.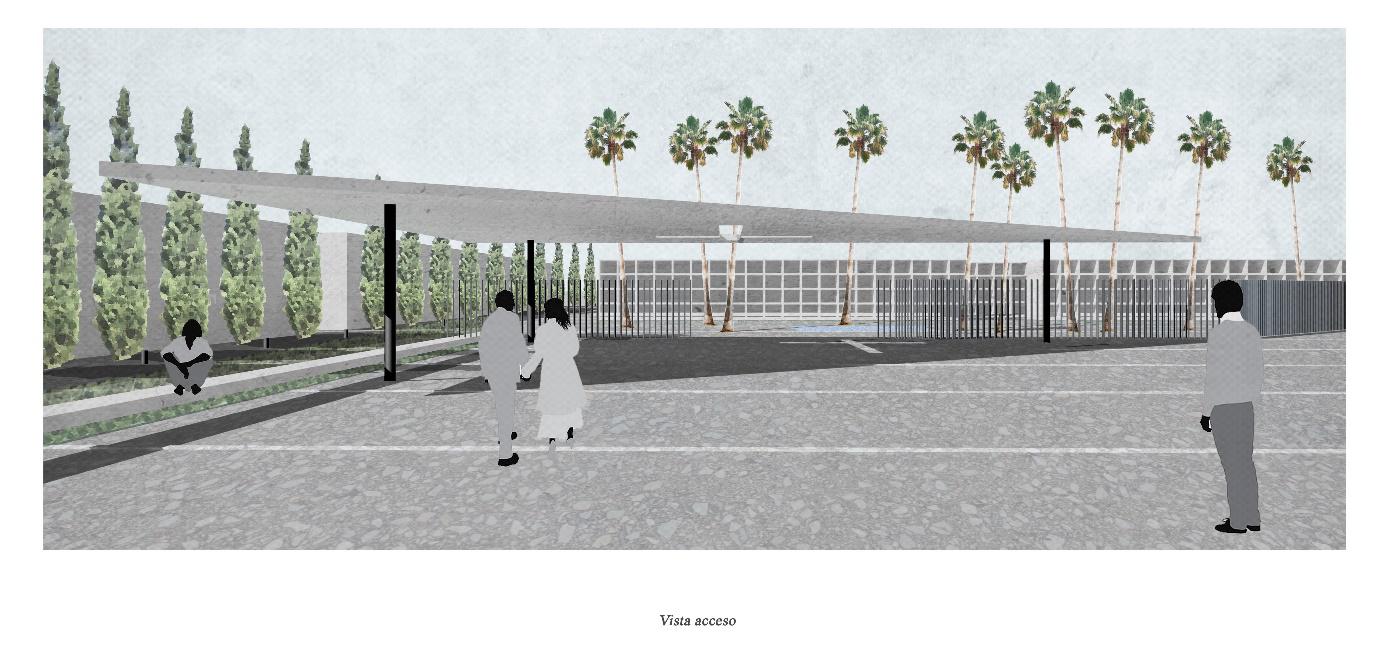 Stripes of landscaped tree pits run parallel to the streets. And sheets of water that will serve as a cistern and irrigation for the gardens. A thick plant wall acts as an enclosure for the holy field in its eastern part, which when facing the road will act as a sound barrier and at the same time will form a background of greenery.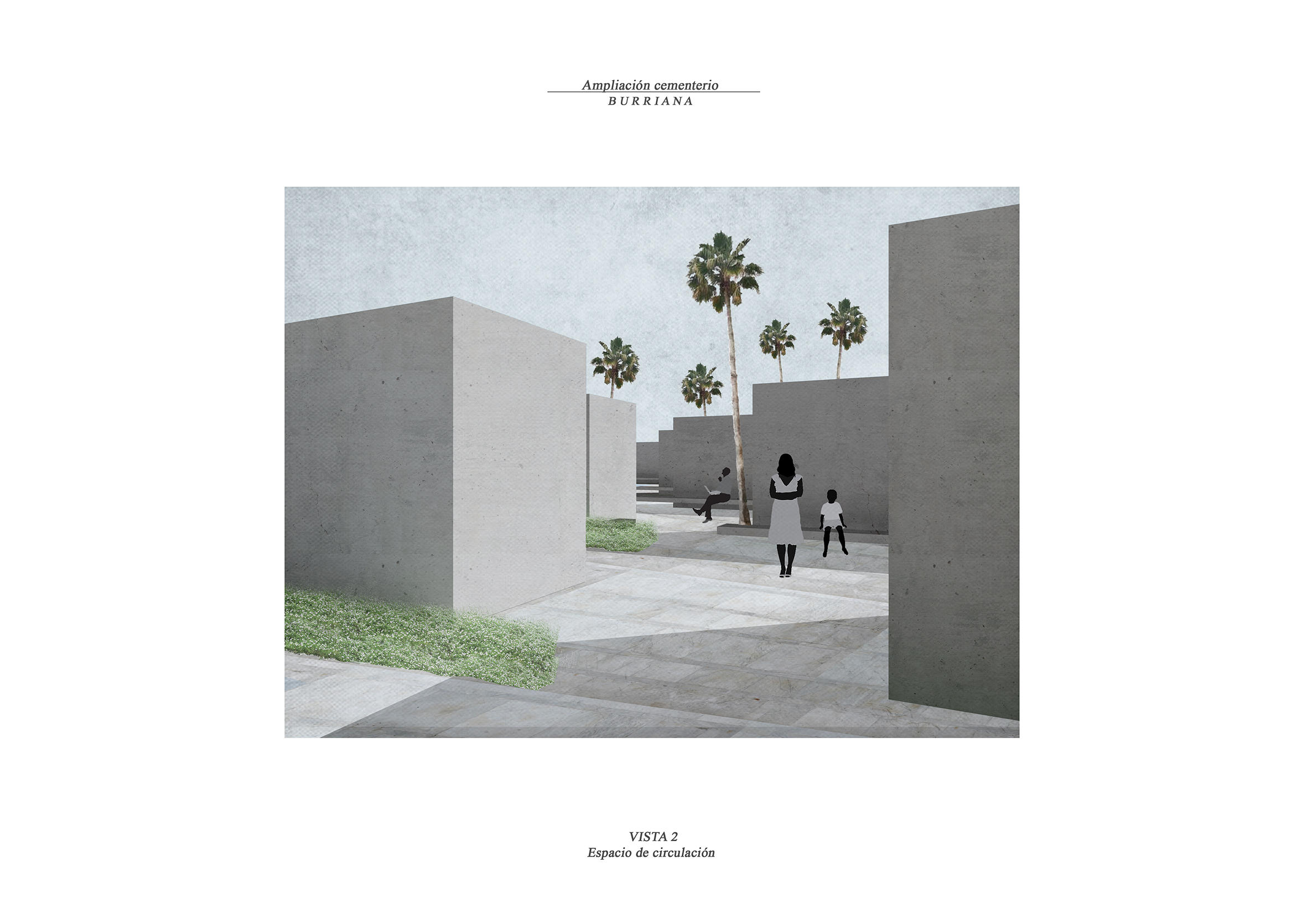 The vegetation consists of cypress trees for the main street, palm trees for the pedestrian path and the squares, and flower, shrub and climbing plants for the linear tree pits.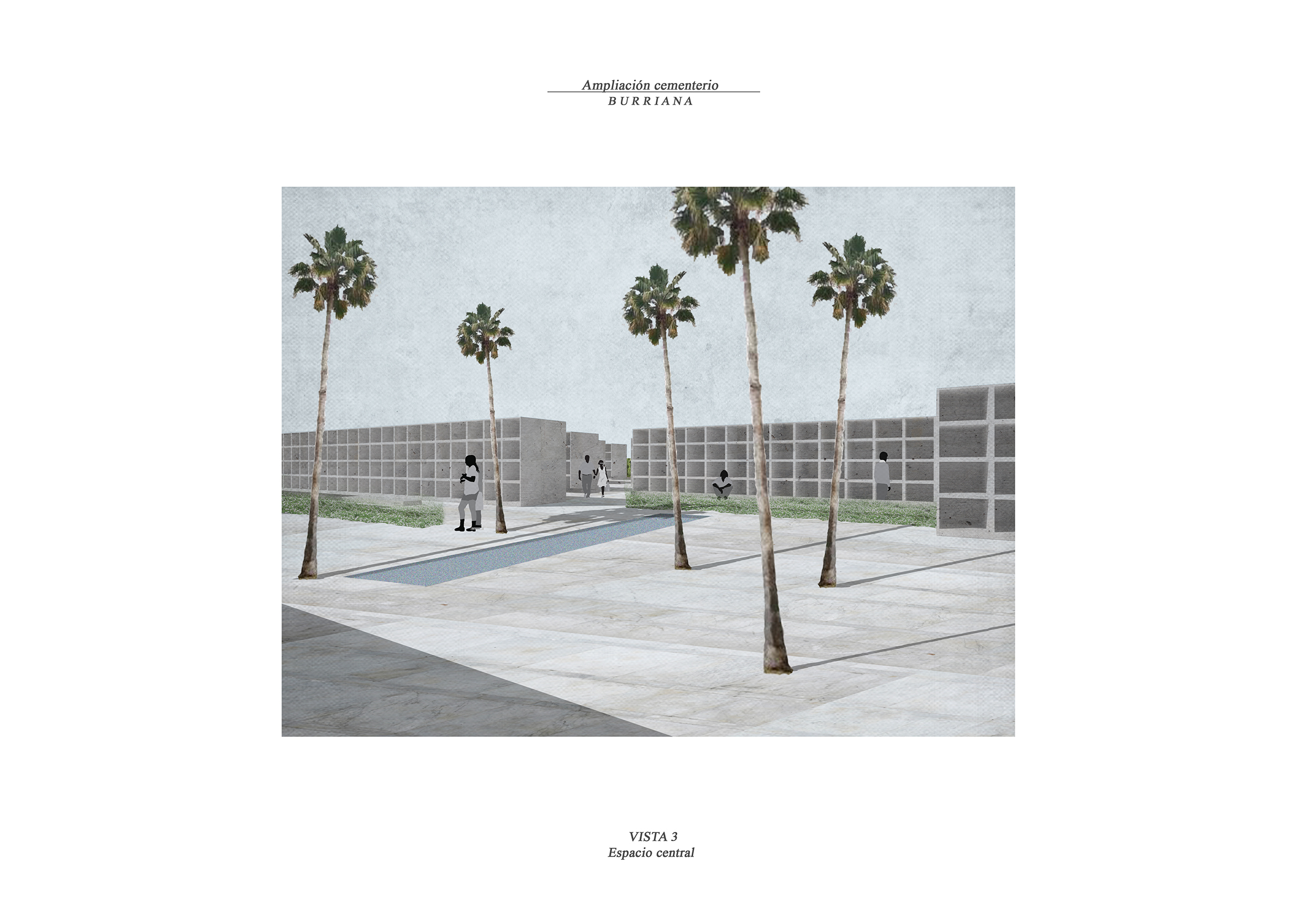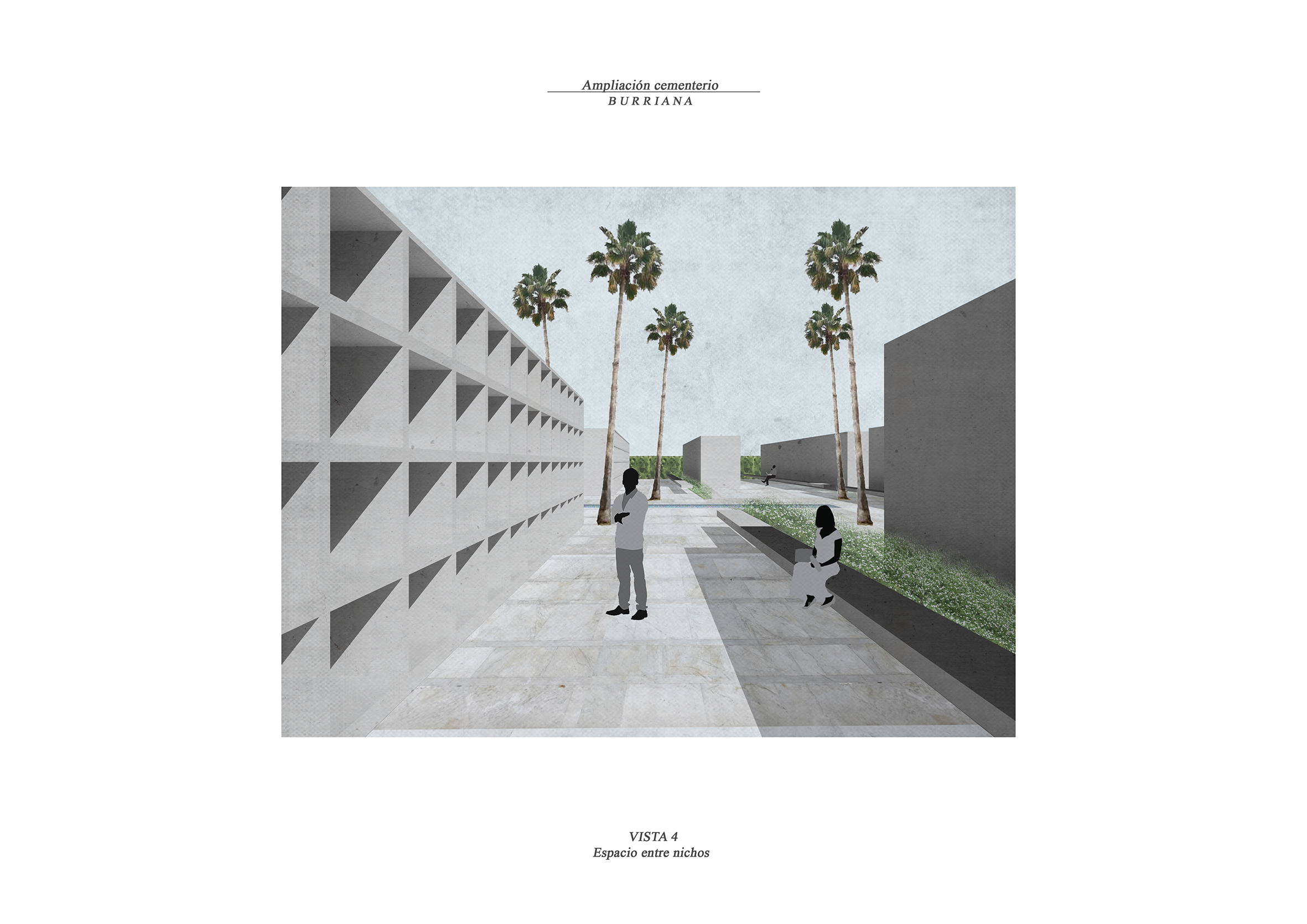 The furniture consists of linear concrete benches located on the shaded side of the streets, and the lighting consists of recessed beacons in the main street and aerial beacons in the niche streets. Two facilities are located. In the main access a cover shades the entrance and contains a reception and office space. In the extreme north, at the end of the main street, there is a chapel.