2010. Light rail station and garden, Alicante, Spain.
TRAM STOPS COMPETITION

 FINALIST

 
Light rail station and garden. San Juan, Alicante. Spain.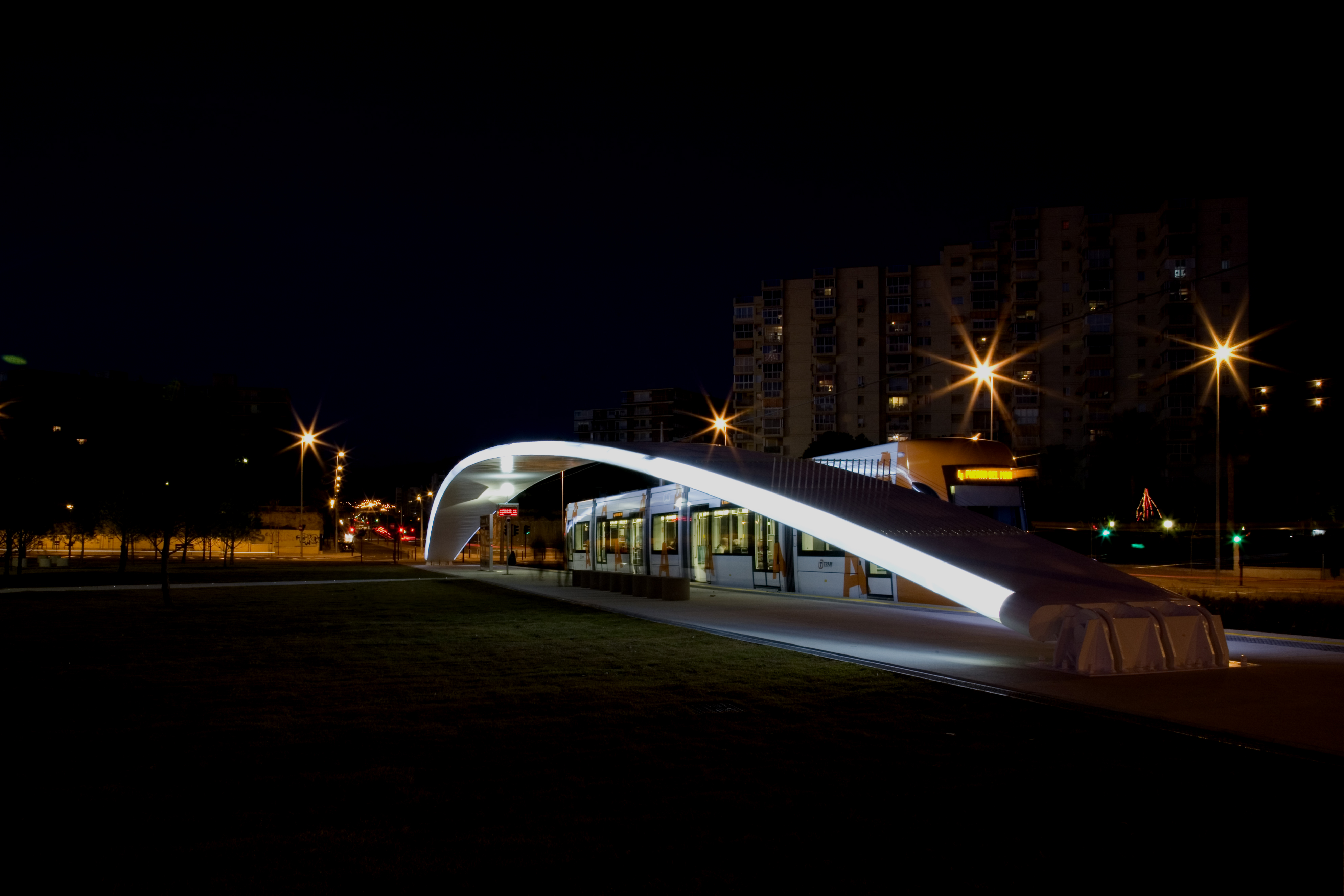 In summer's days, a lot of people go and come from the San Juan's beach. We look for a shelter to protect traveller in (from) the sunny hot days in Alicante, since sun in these parts is ungrateful at some hours of the day.
Video: Built.
Conceptual video
We designed a huge white arch, palm leaf shaped, which is born from the ground and raises until 4 meters high, casting 60 meters of shadow. This is the most important objective.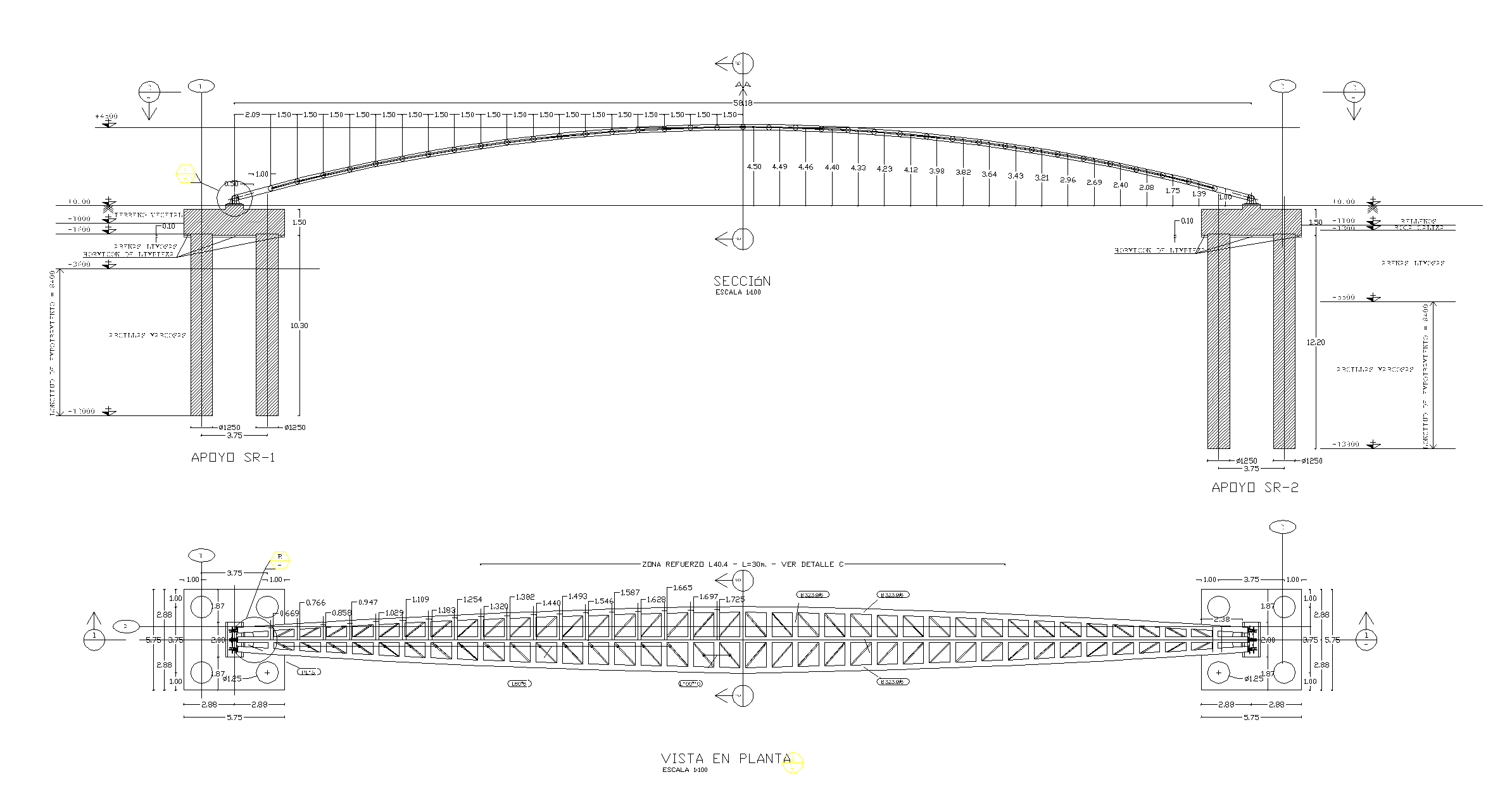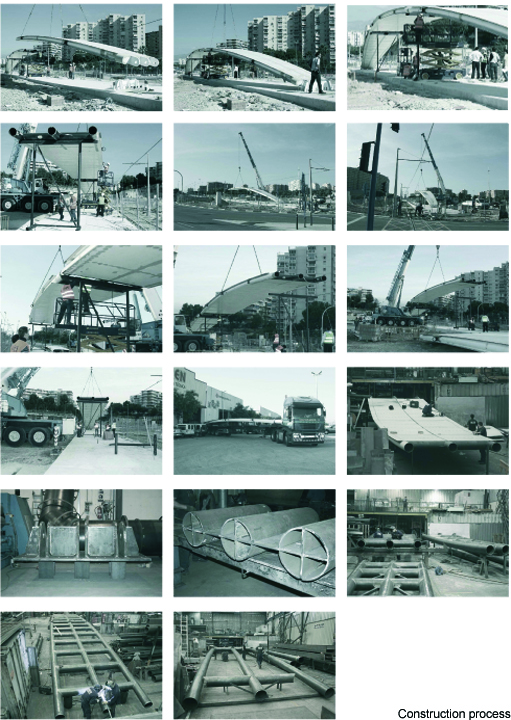 At sundown, the tram shelter is a light white arch with bright edges. In the distance, from the Holanda Street and San Juan beach, a thin curved lit line is seen, where Tram stops. (In pink, the proyect site)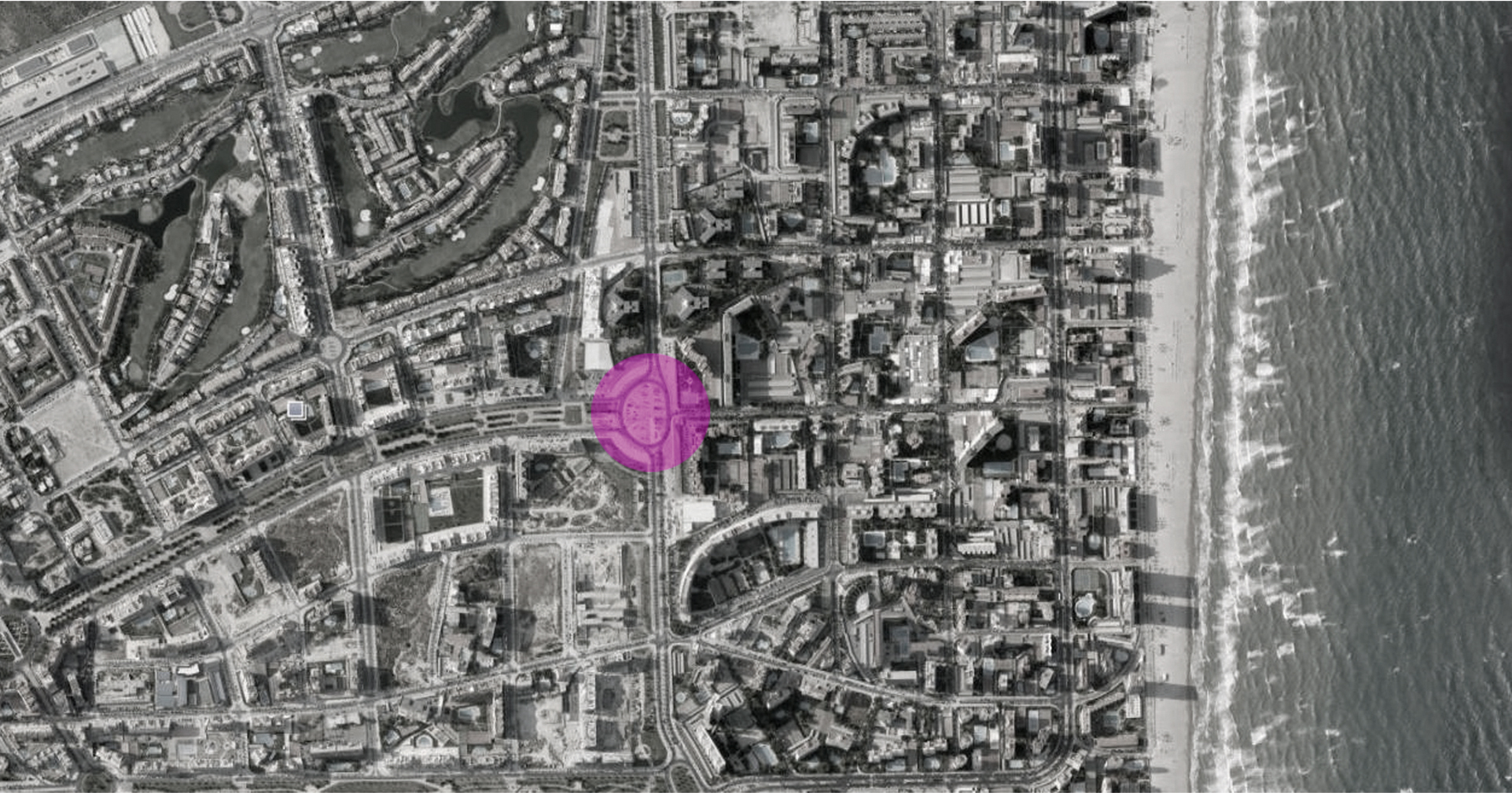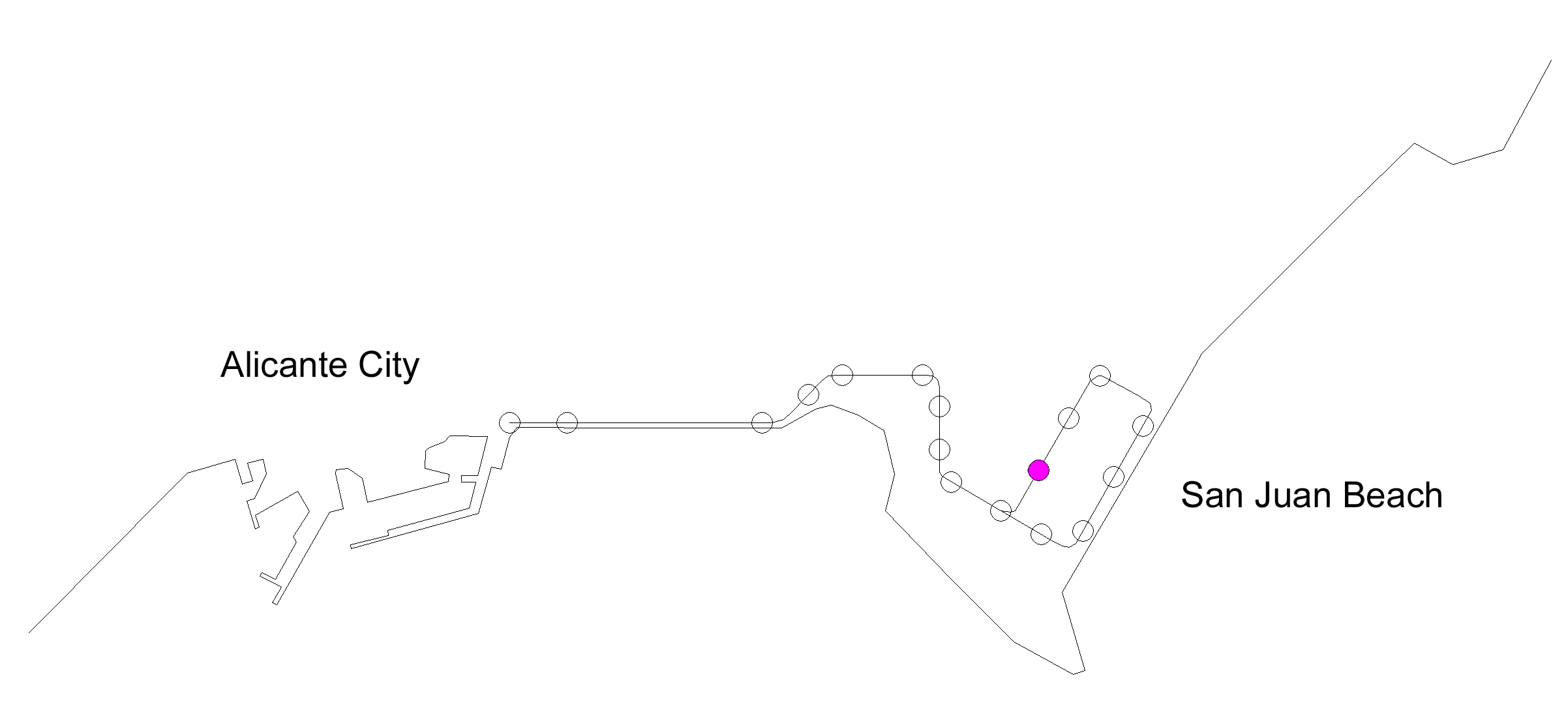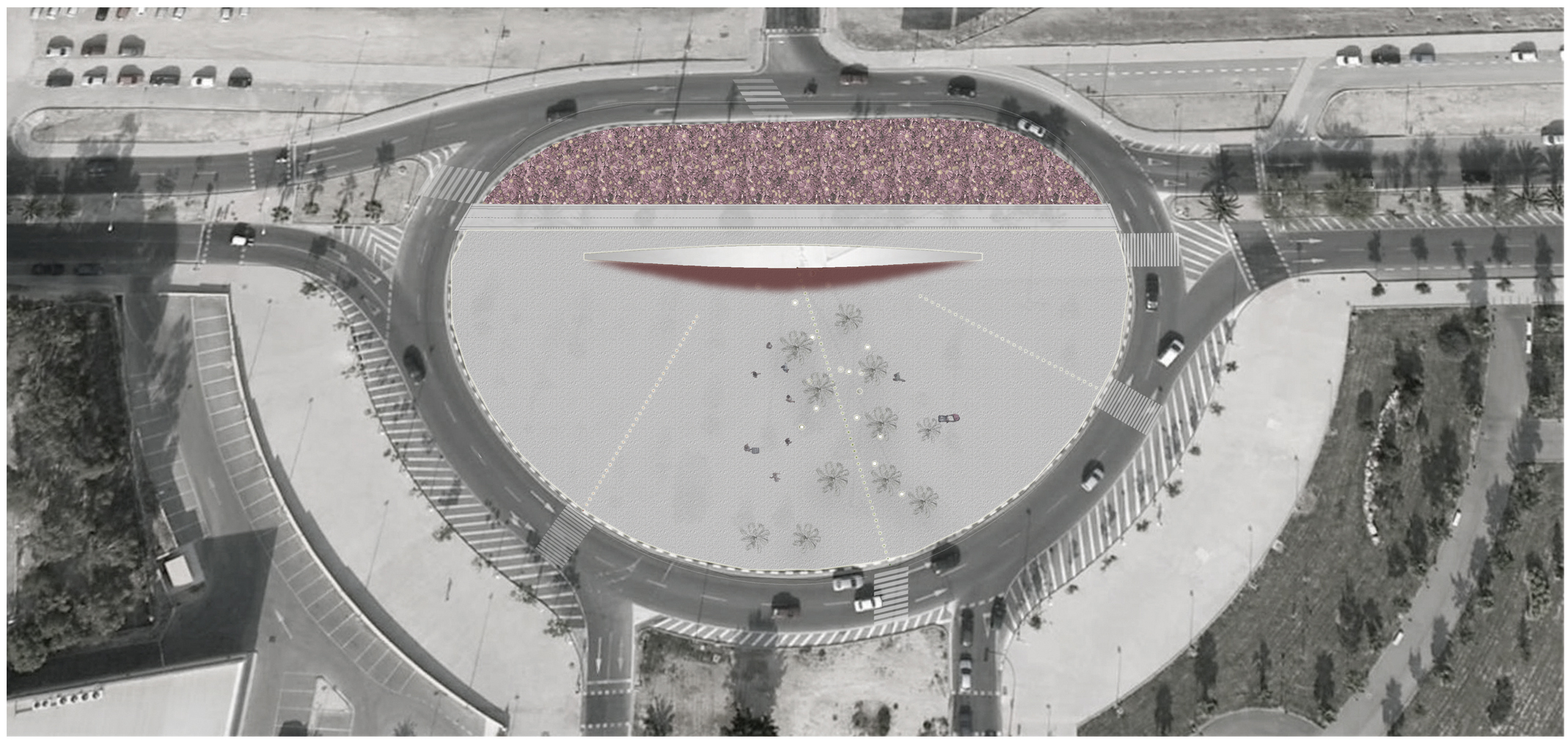 Project skeche.

Green round with white arch

Arch 60 meters long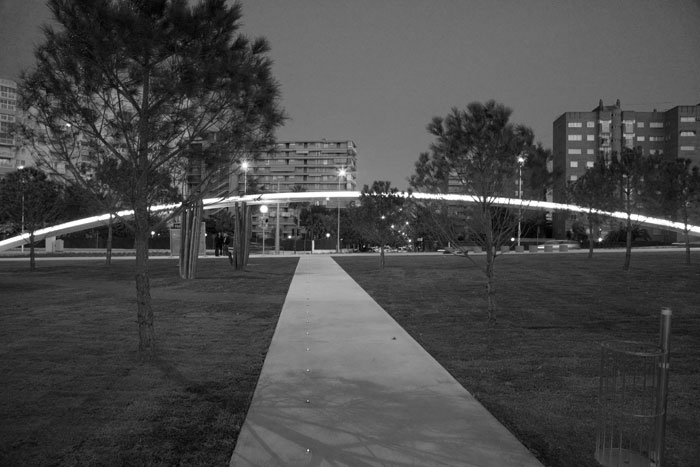 Arch light at night.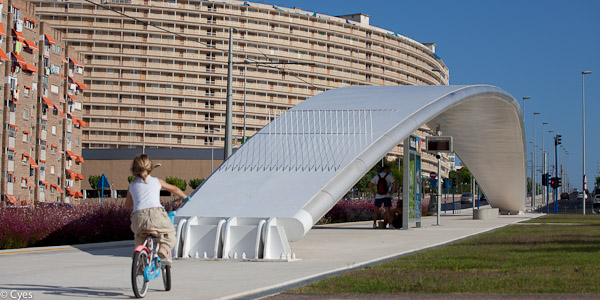 Arch in the afternoon.