2007. Community building, garden and parking, Murcia, Spain.
Community building and garden and parking. Lorquí. Murcia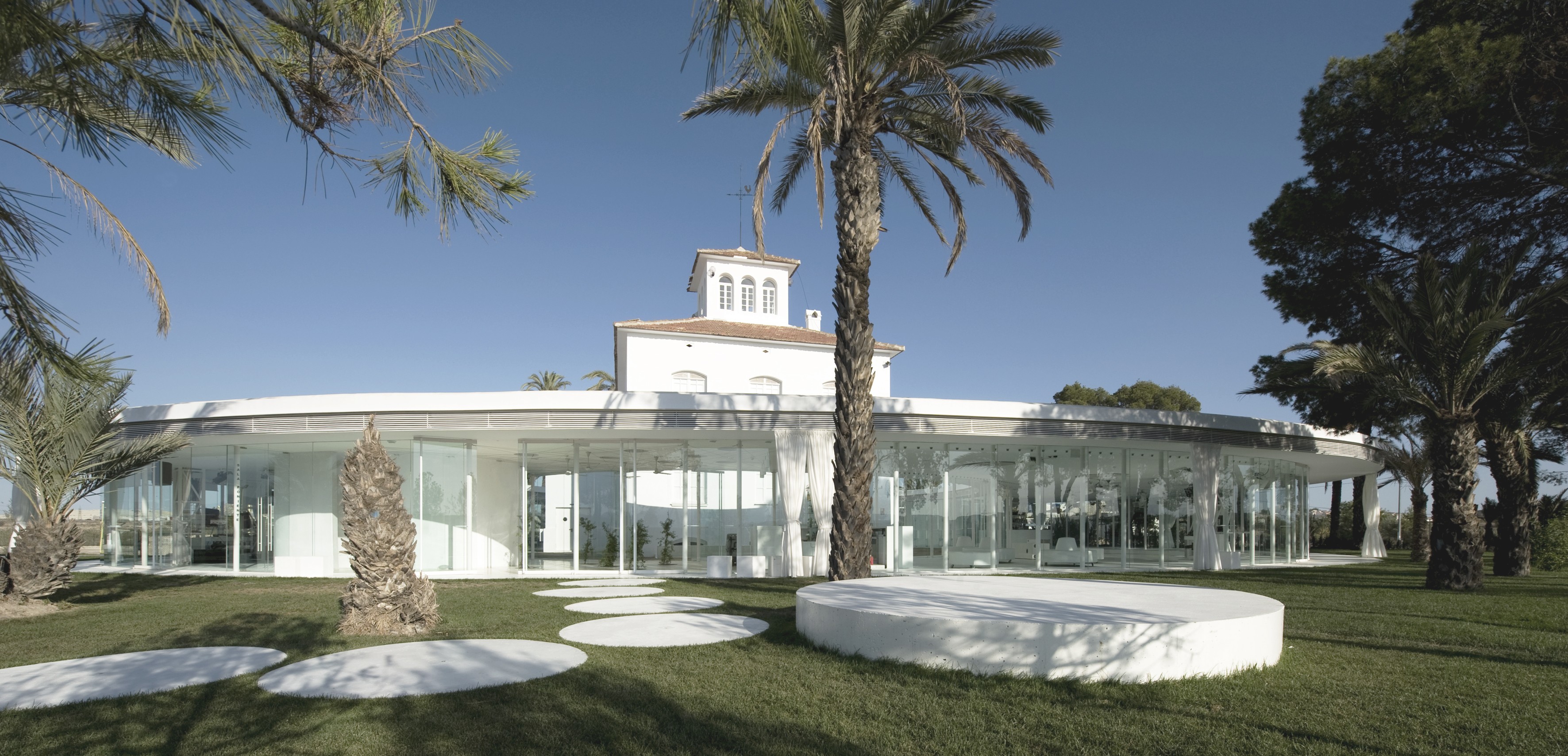 Conceptual plan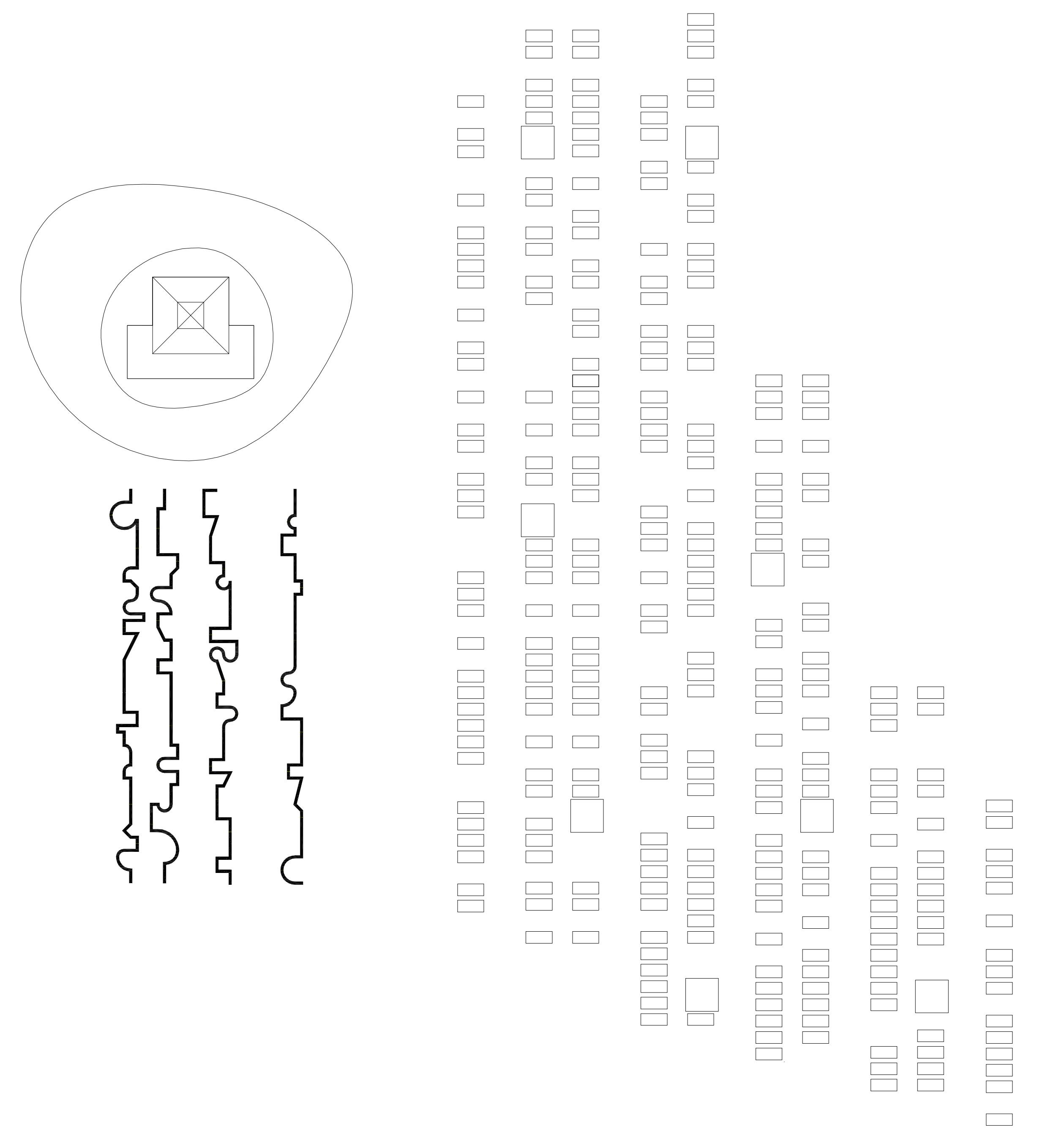 Plot`s virtual aerial view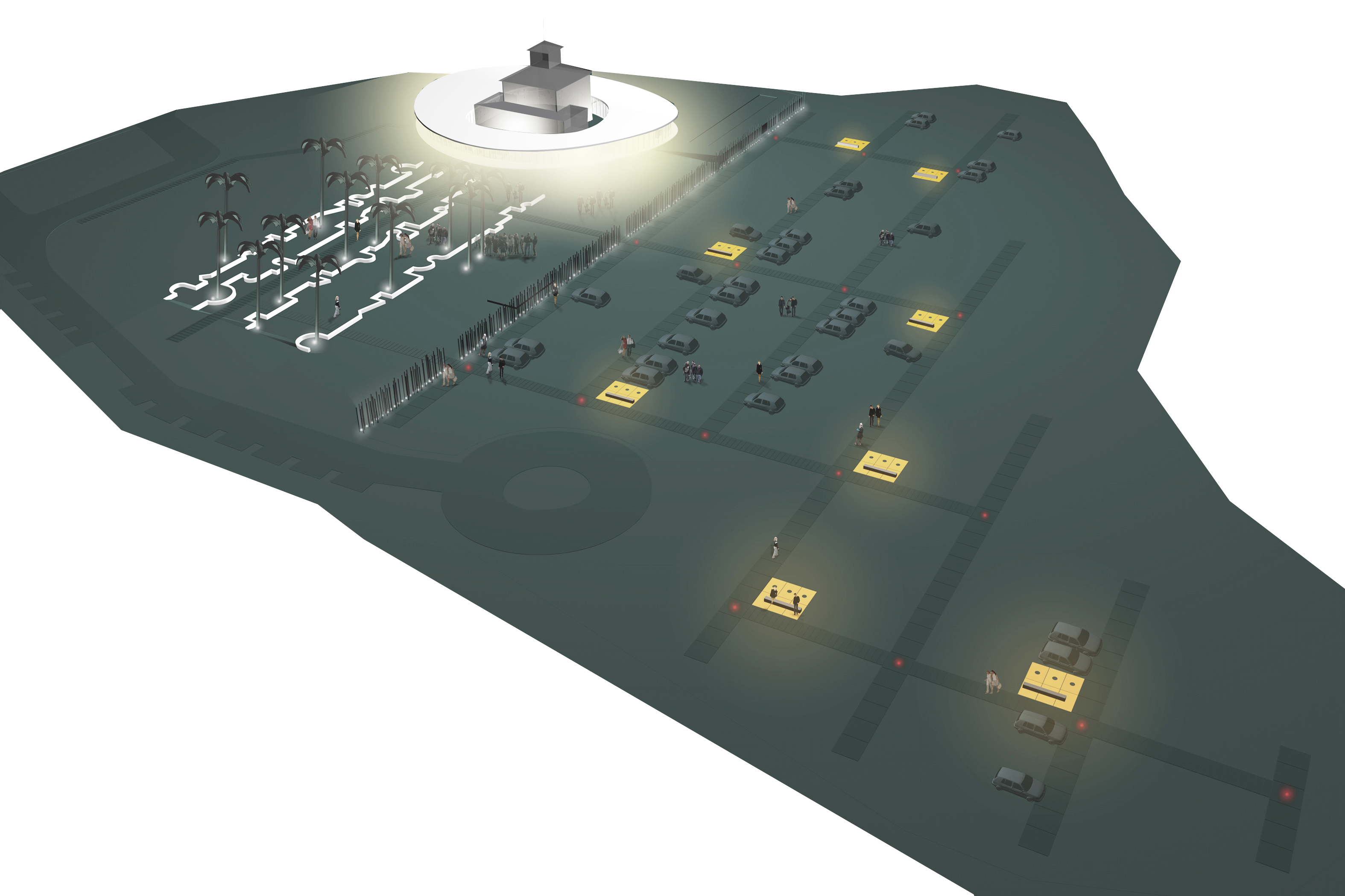 In a semi-arid climate we discover an oasis with date palms, bushes and flowers. Recovering back all the natural assets of the site we settle an endless flat roof around an old massive house creating a sinuous-shaped courtyard.
The ancient massive house and the new light ring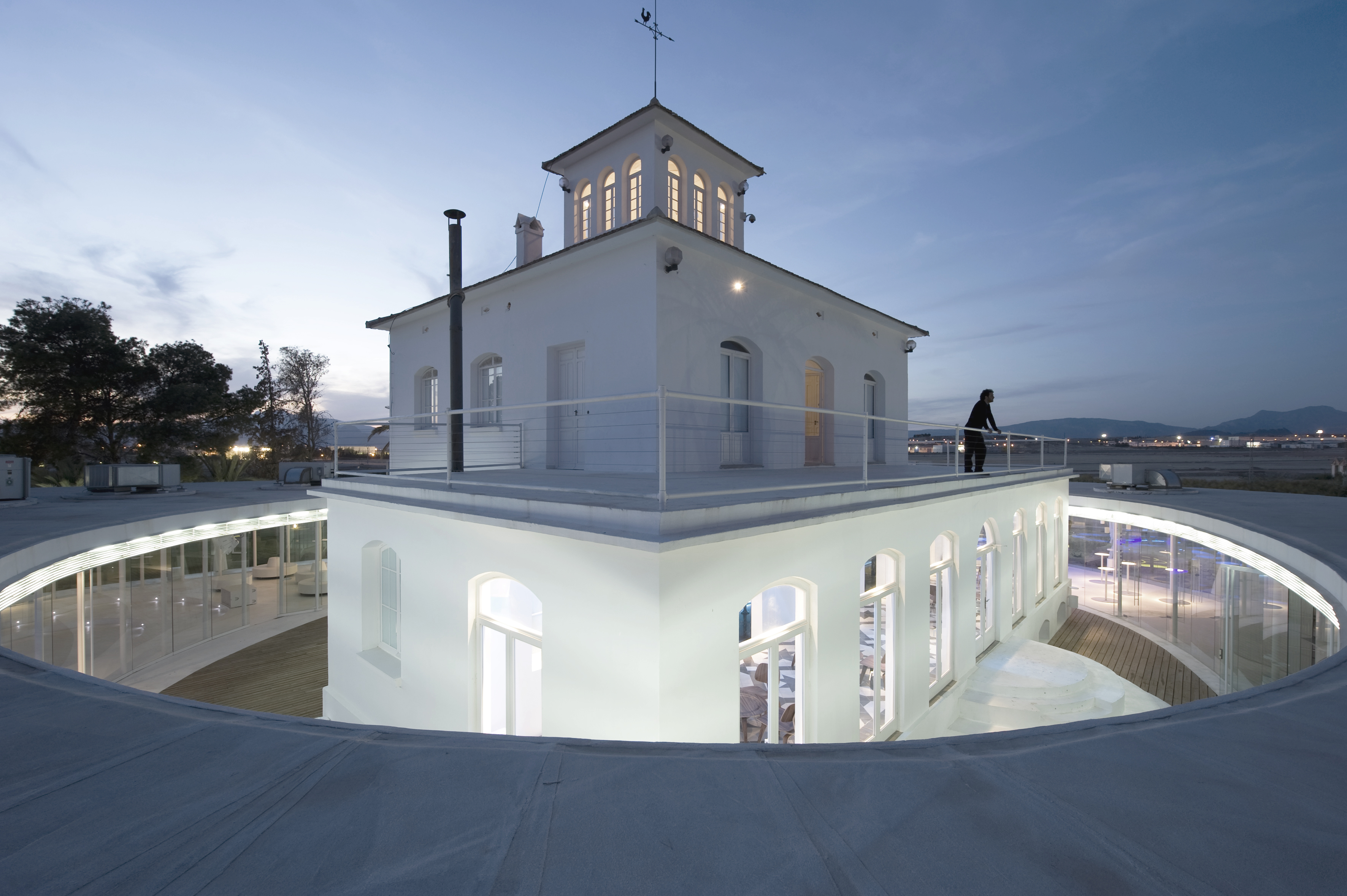 THE RING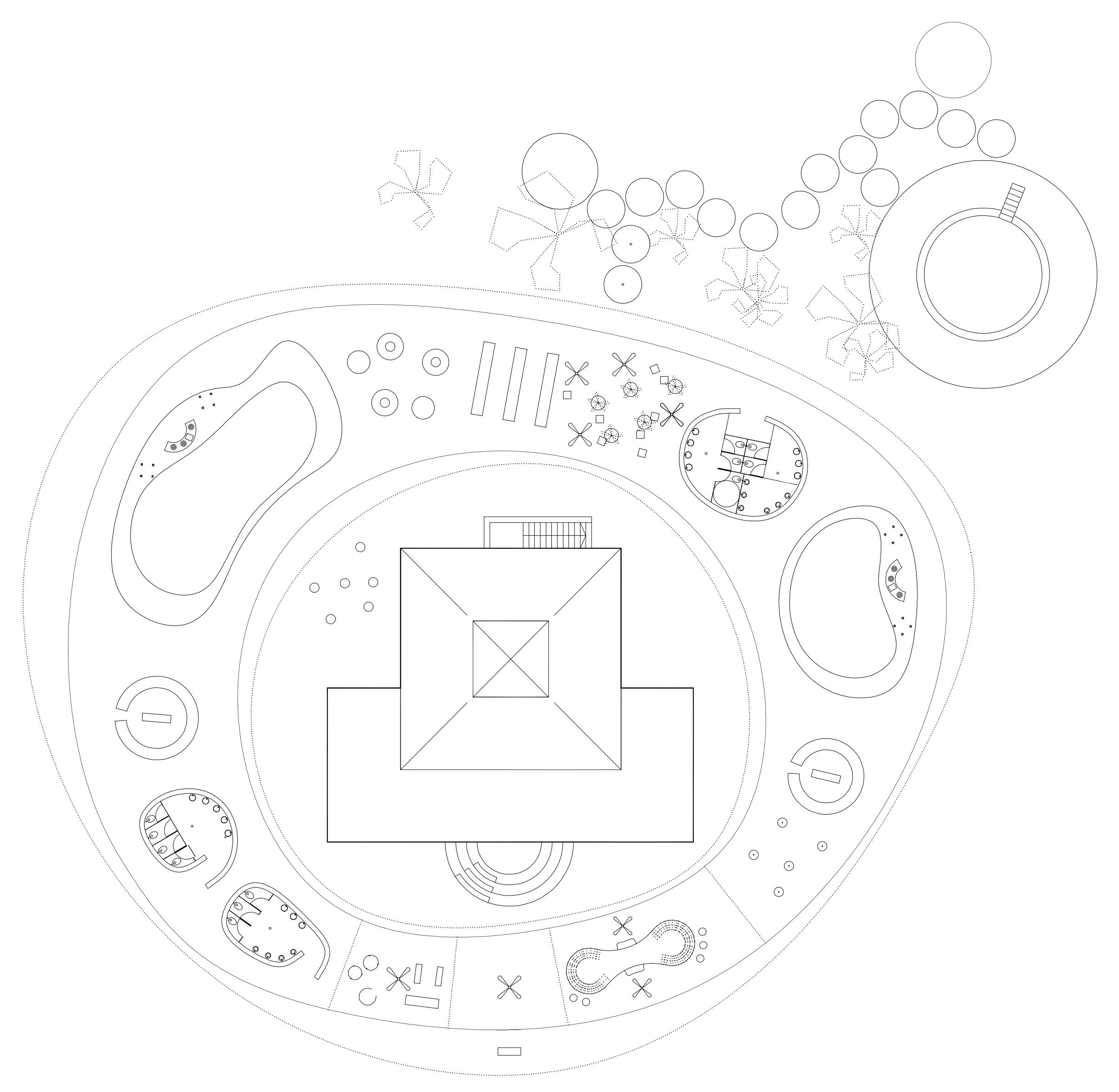 The new organic form adapts and models according to natural characteristics of the place.
Early sketch.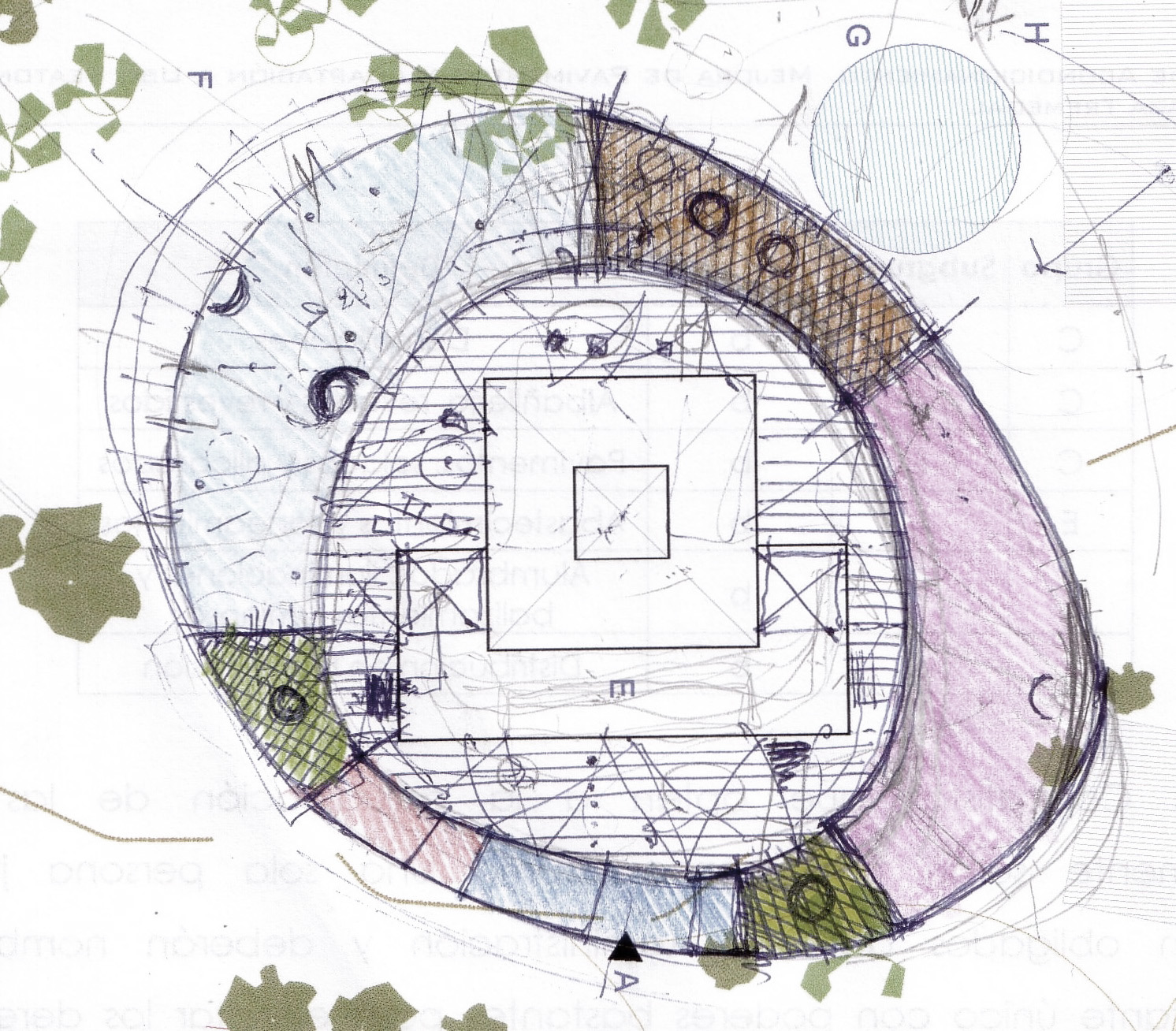 Early structural study and anallysis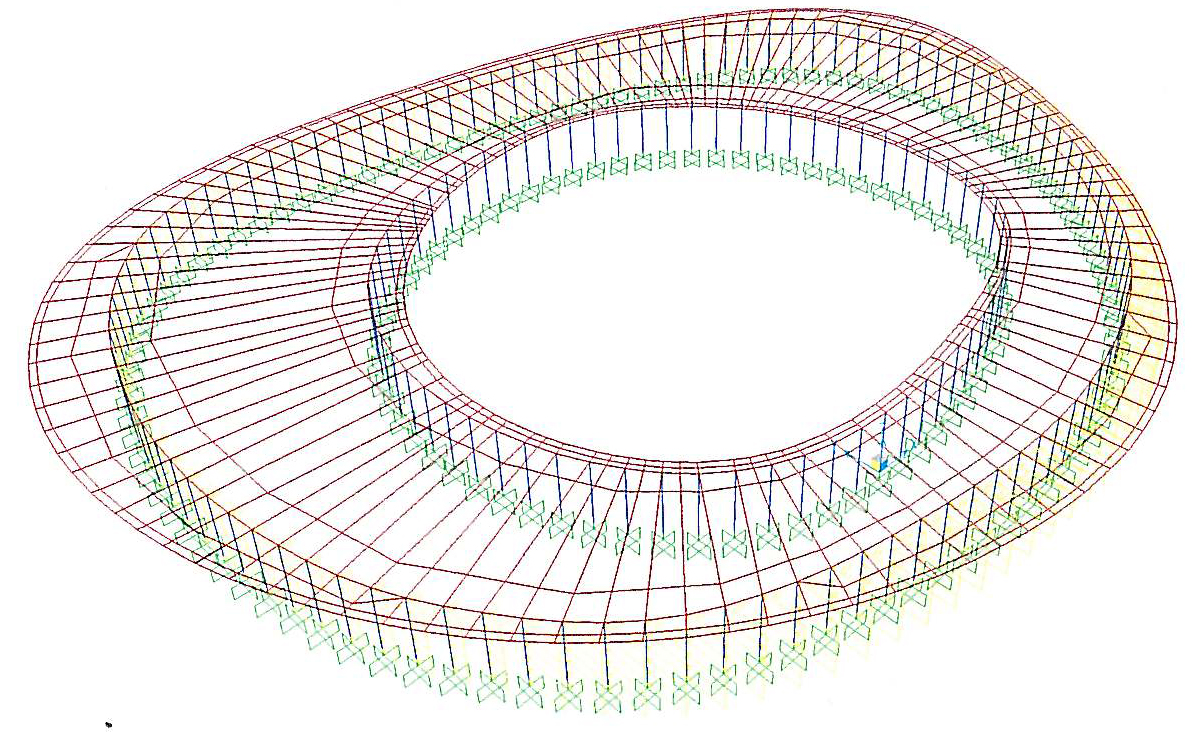 Main façade

The spatial continuity between inside and outside is granted thanks to the 2 perimeters of glass which don't interrupt people enjoy the environment both natural and architectural.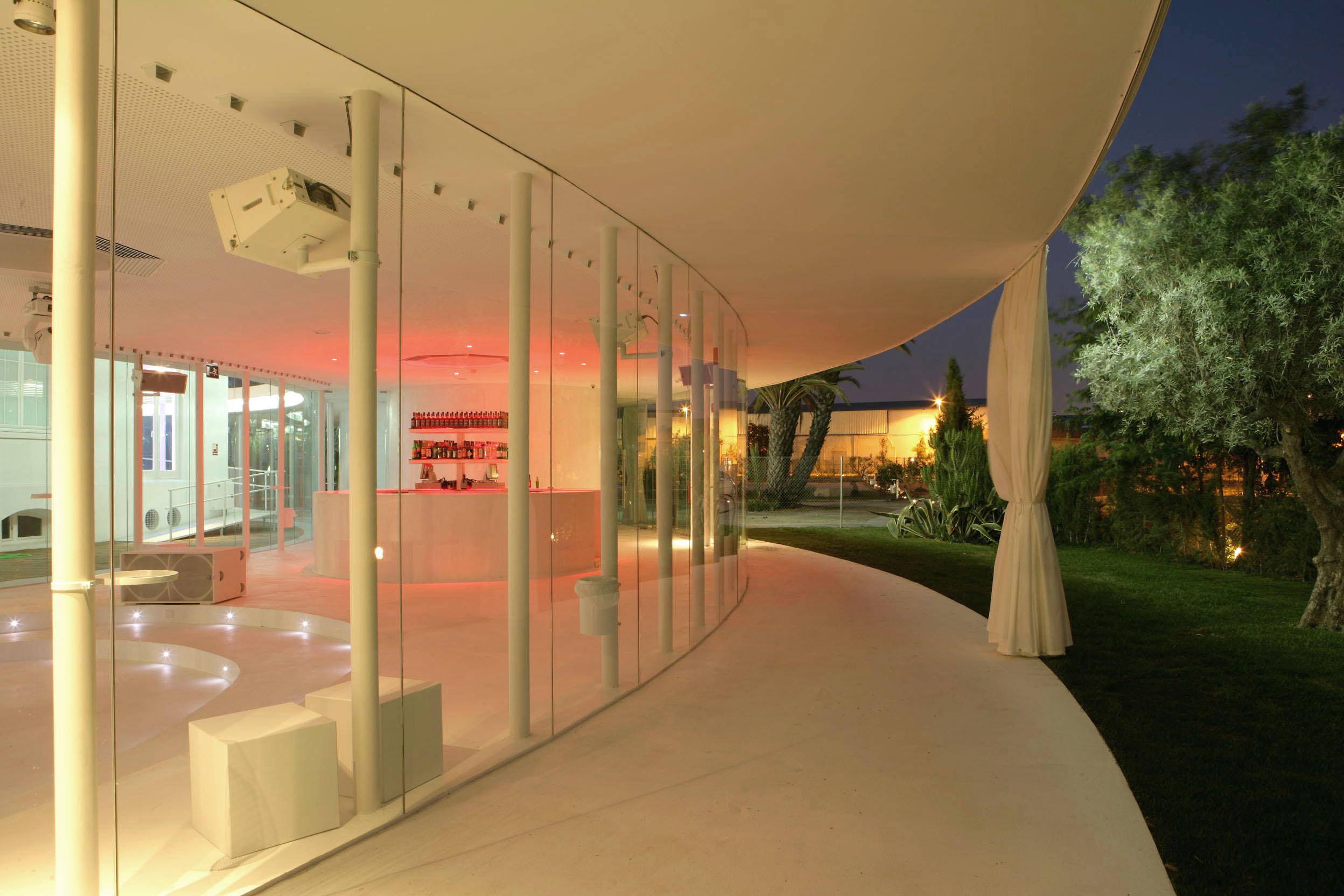 The courtyard: nexus between the massive house and the glass ring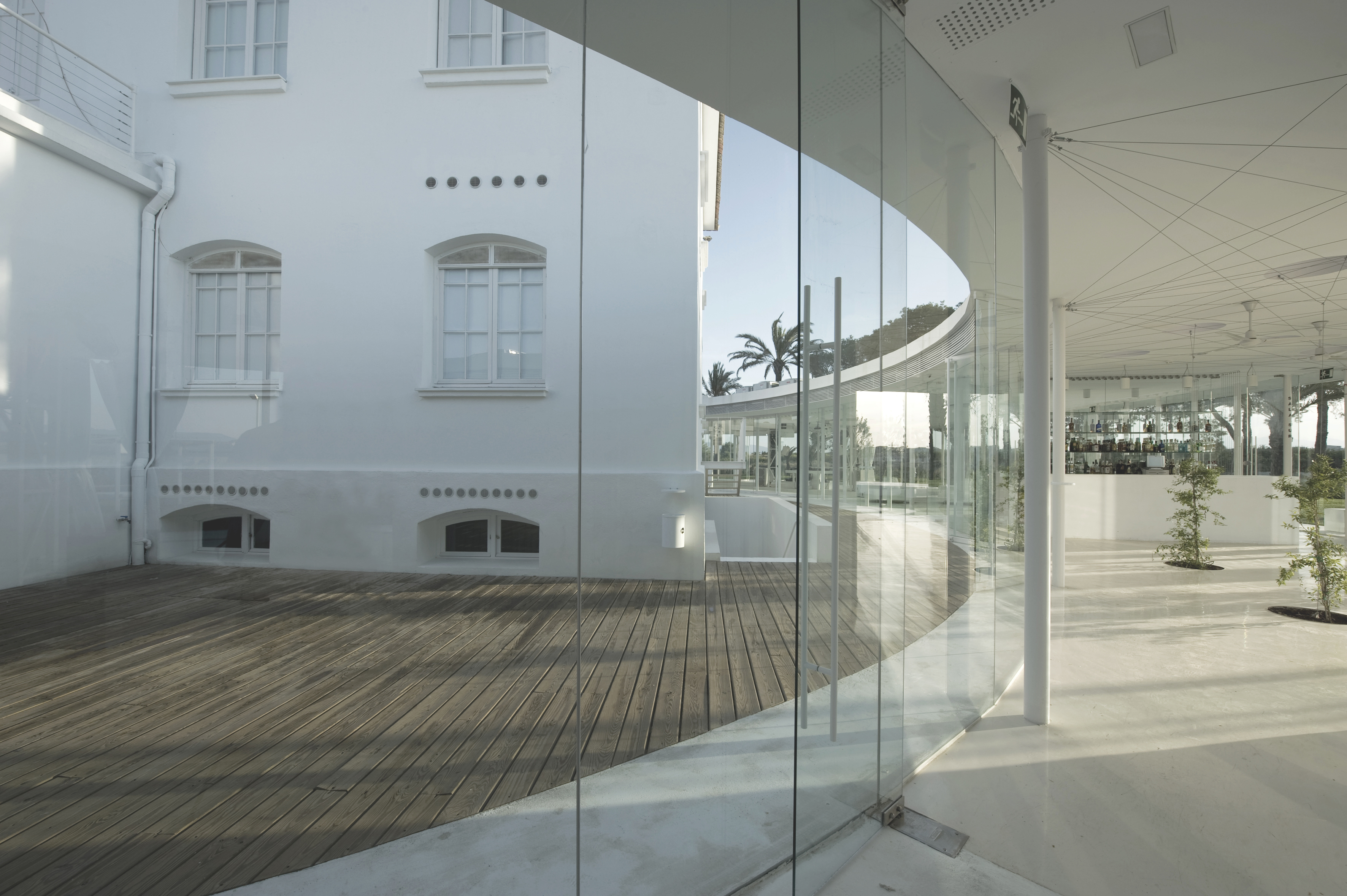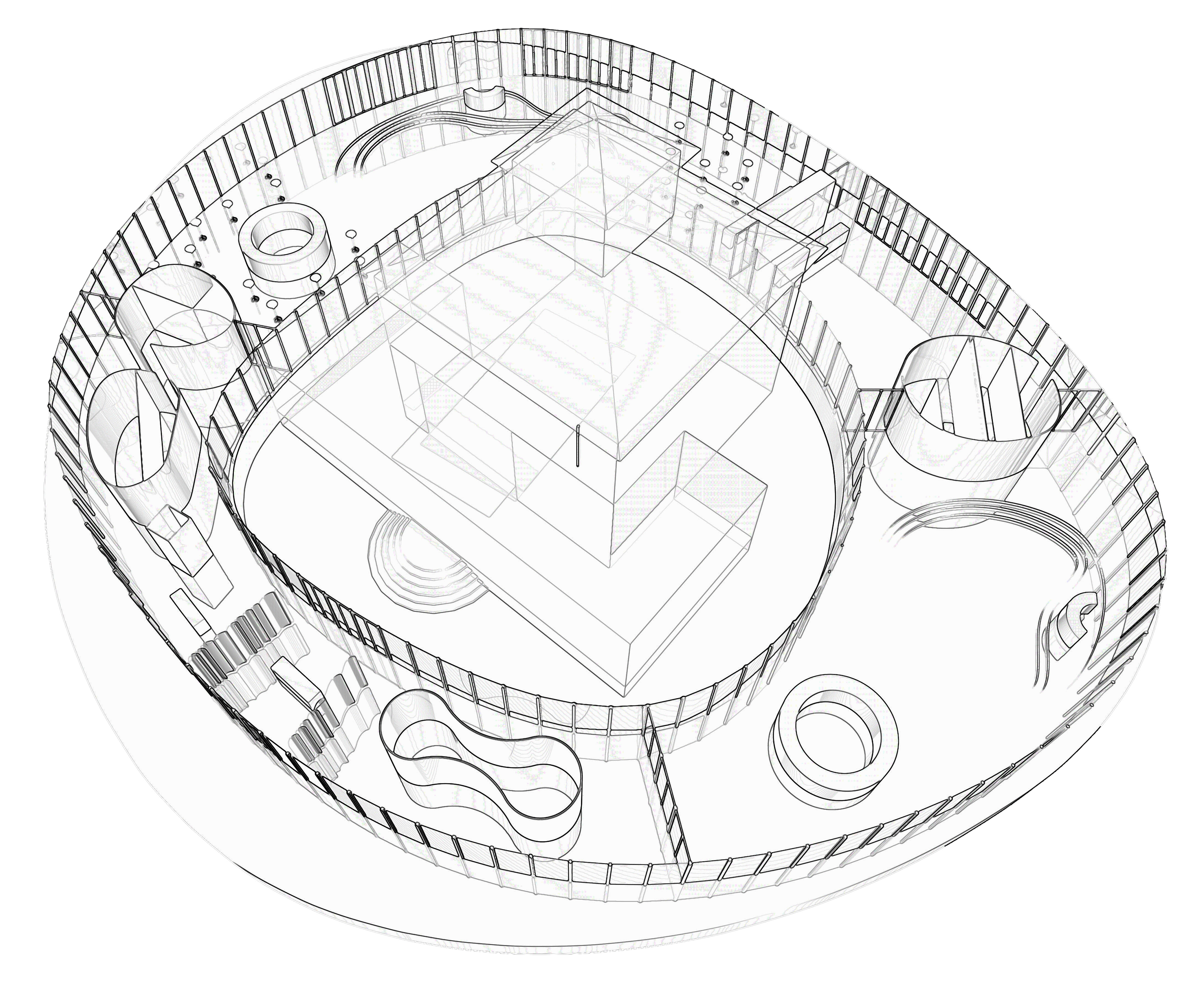 Dance hall detail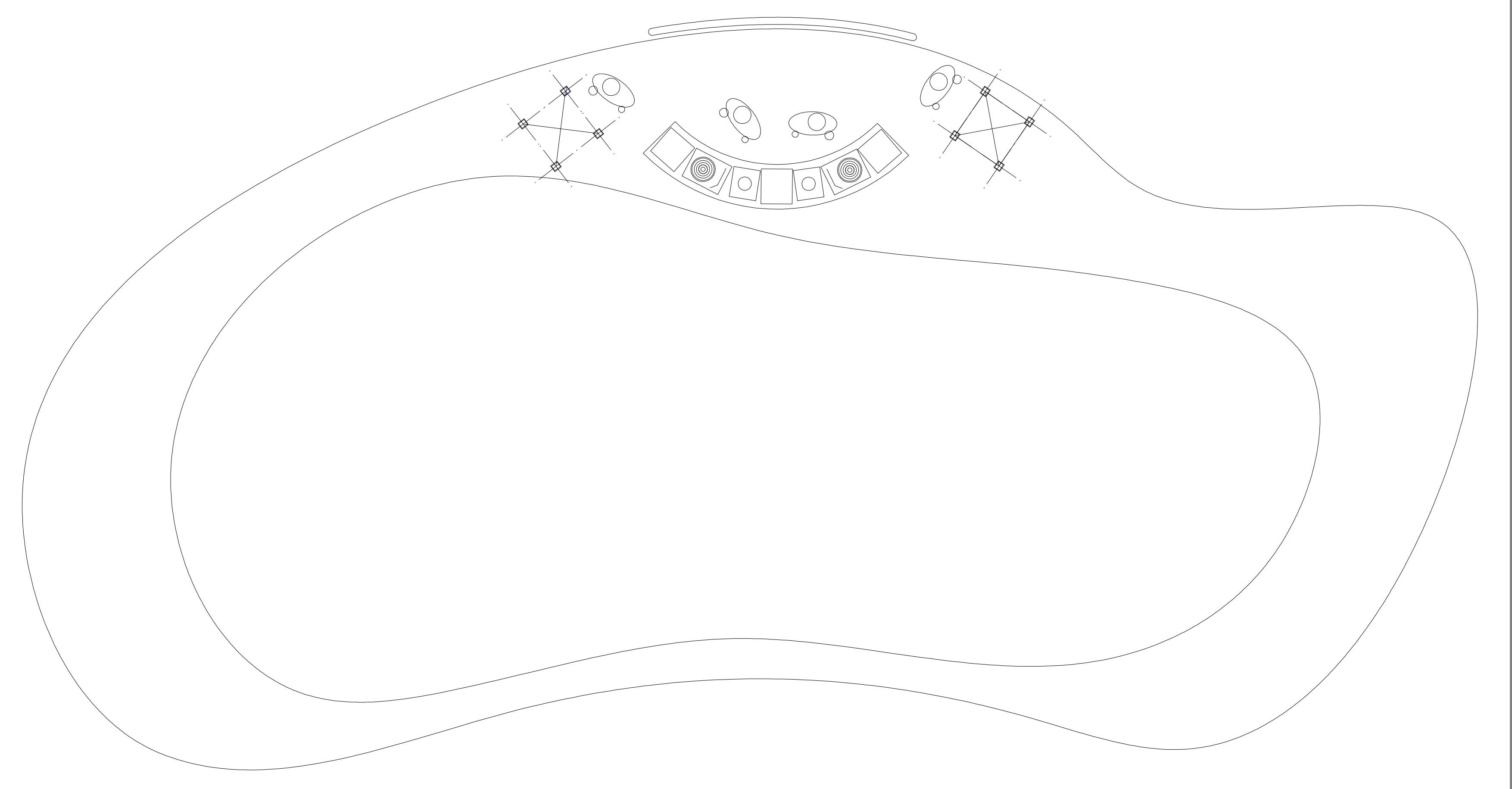 South Hall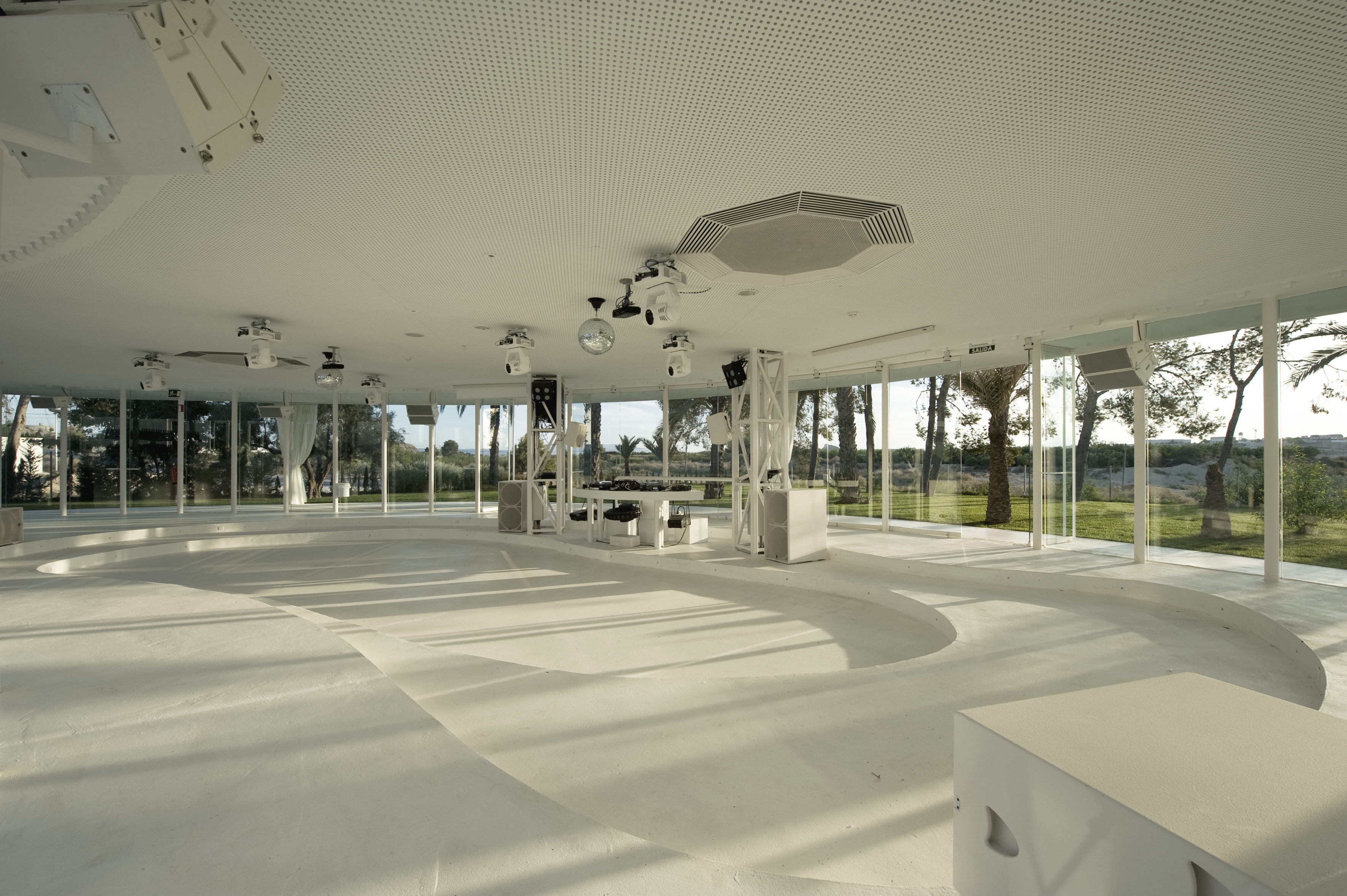 Sunset Hall.
Dj booth view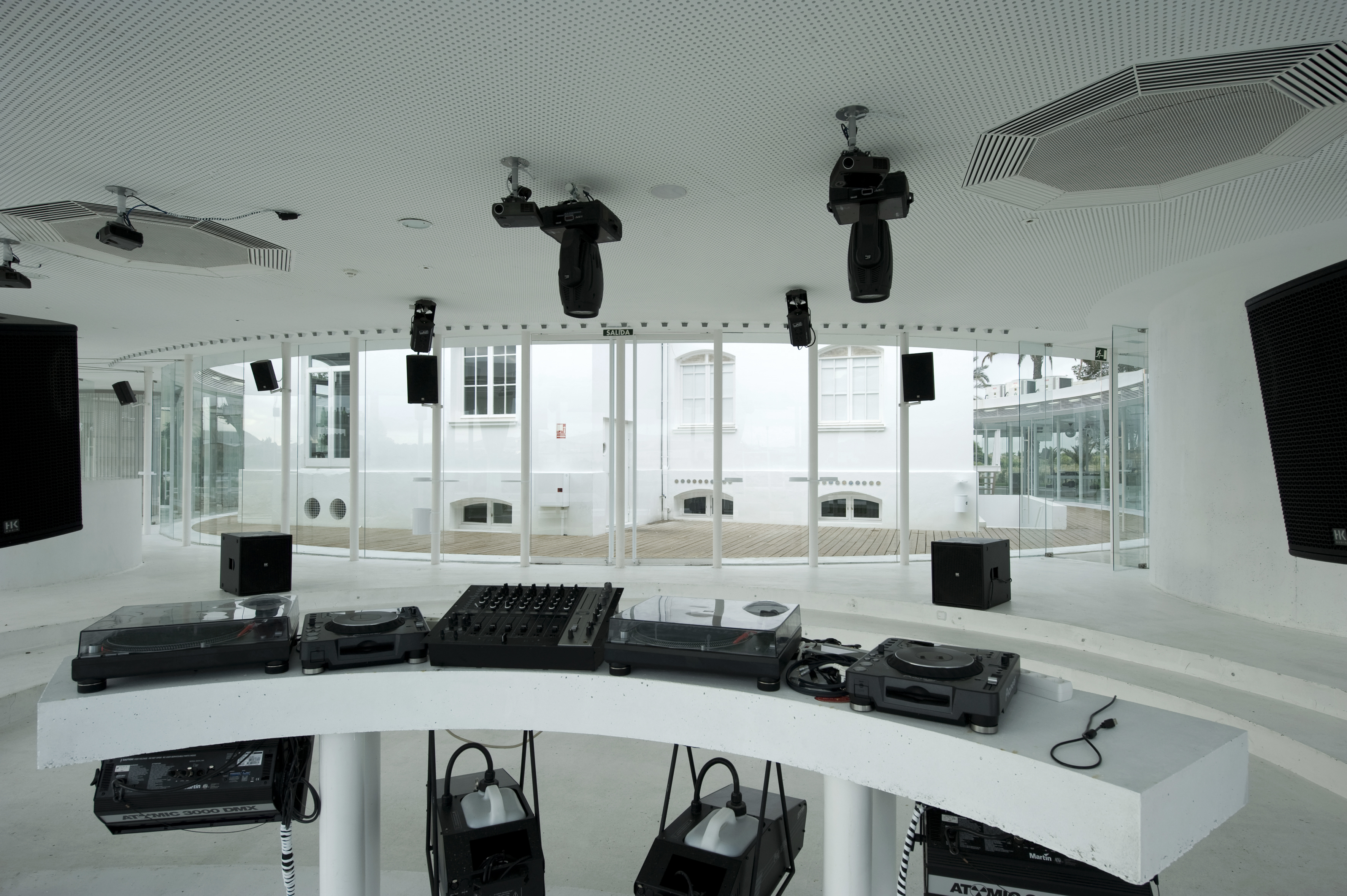 Technical details and plan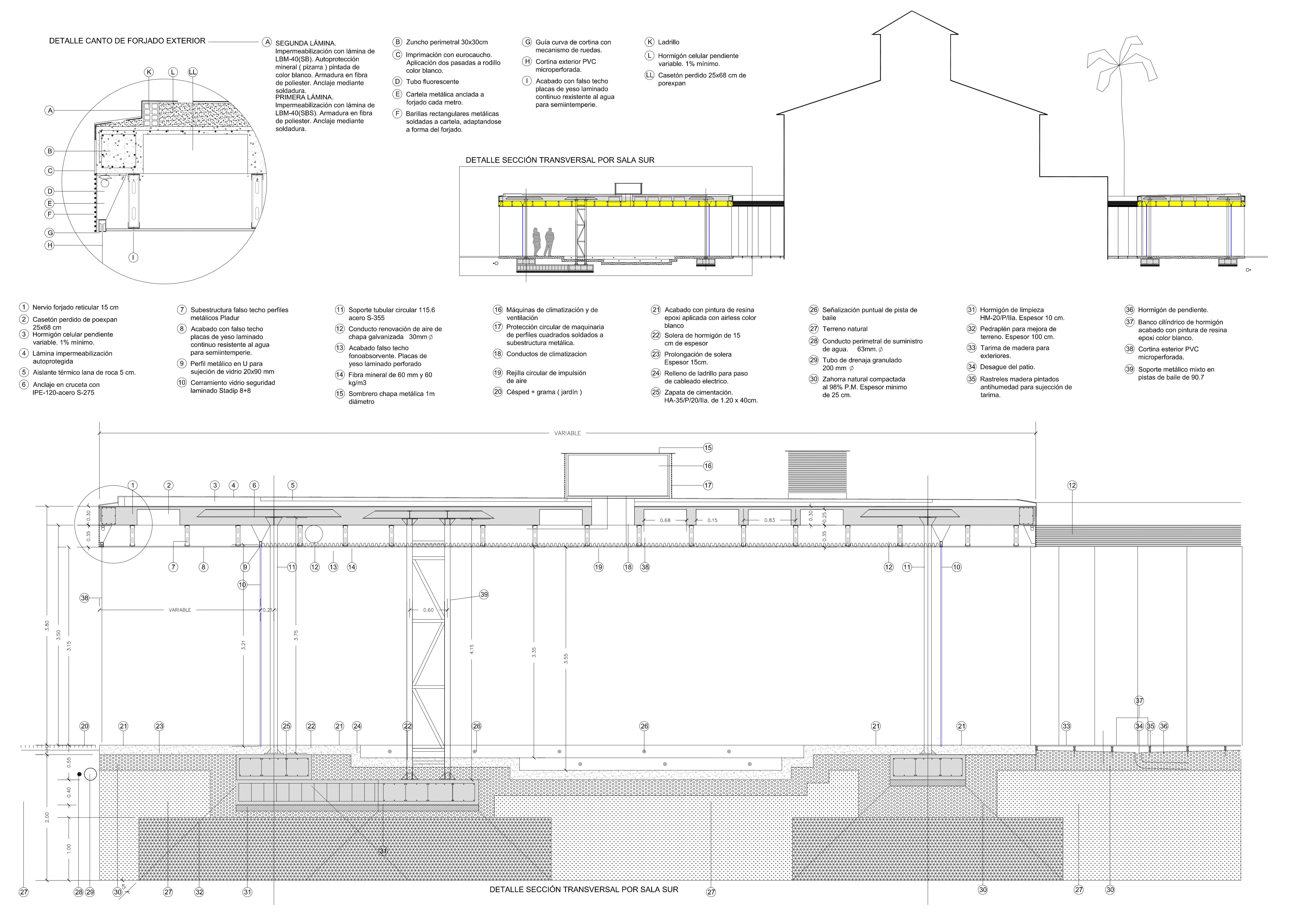 Garden Hall`s virtual view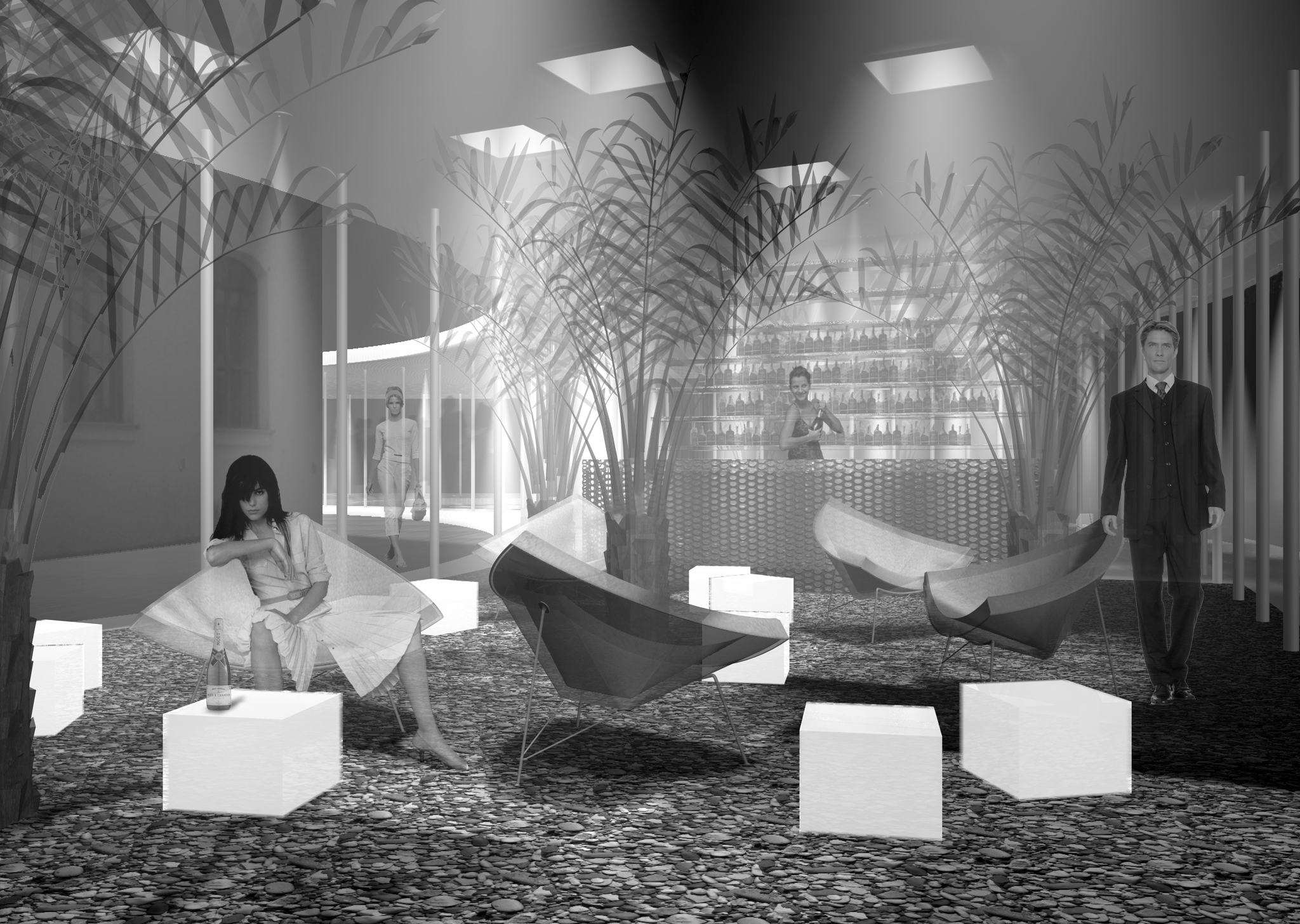 Sunset Garden through the Garden Hall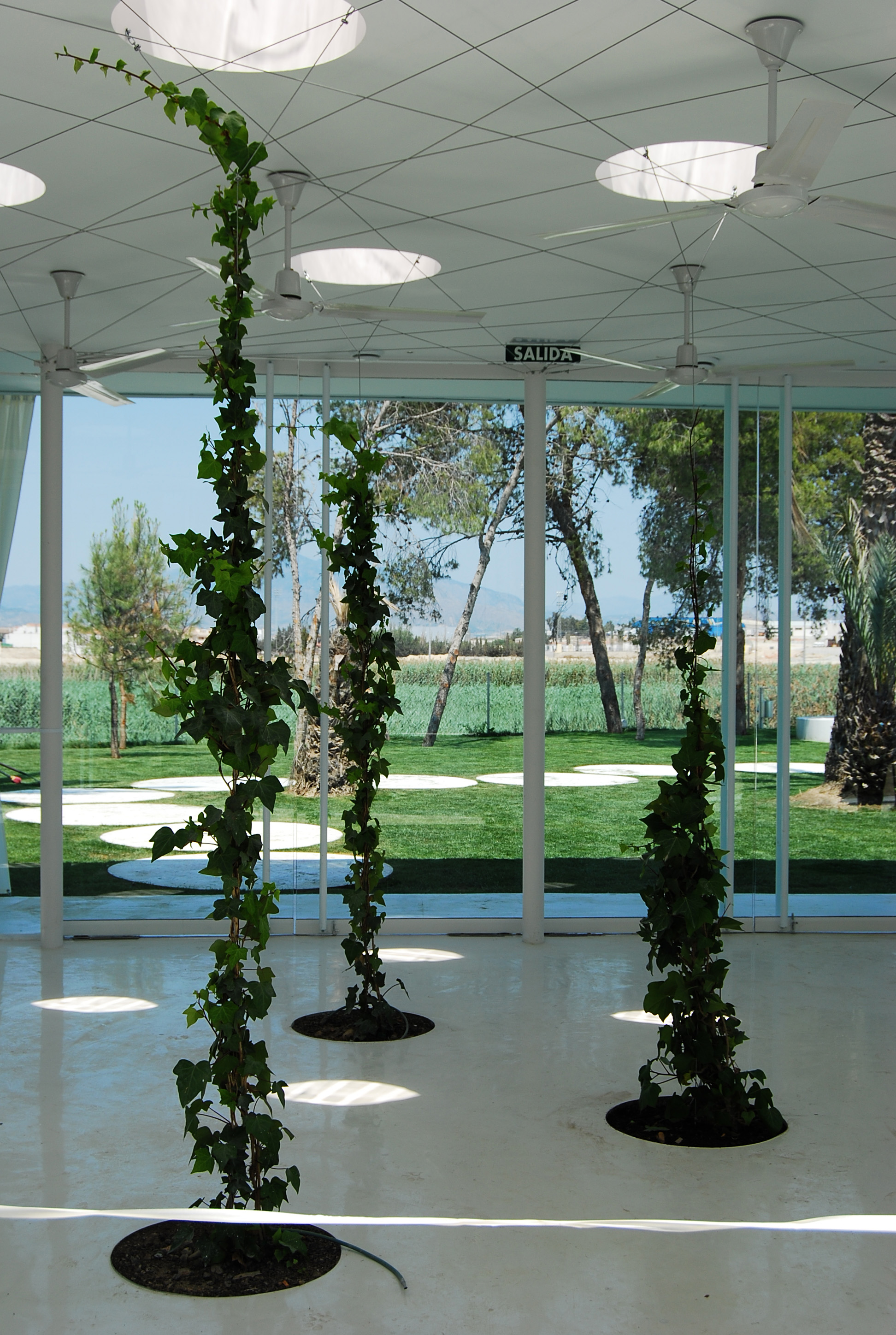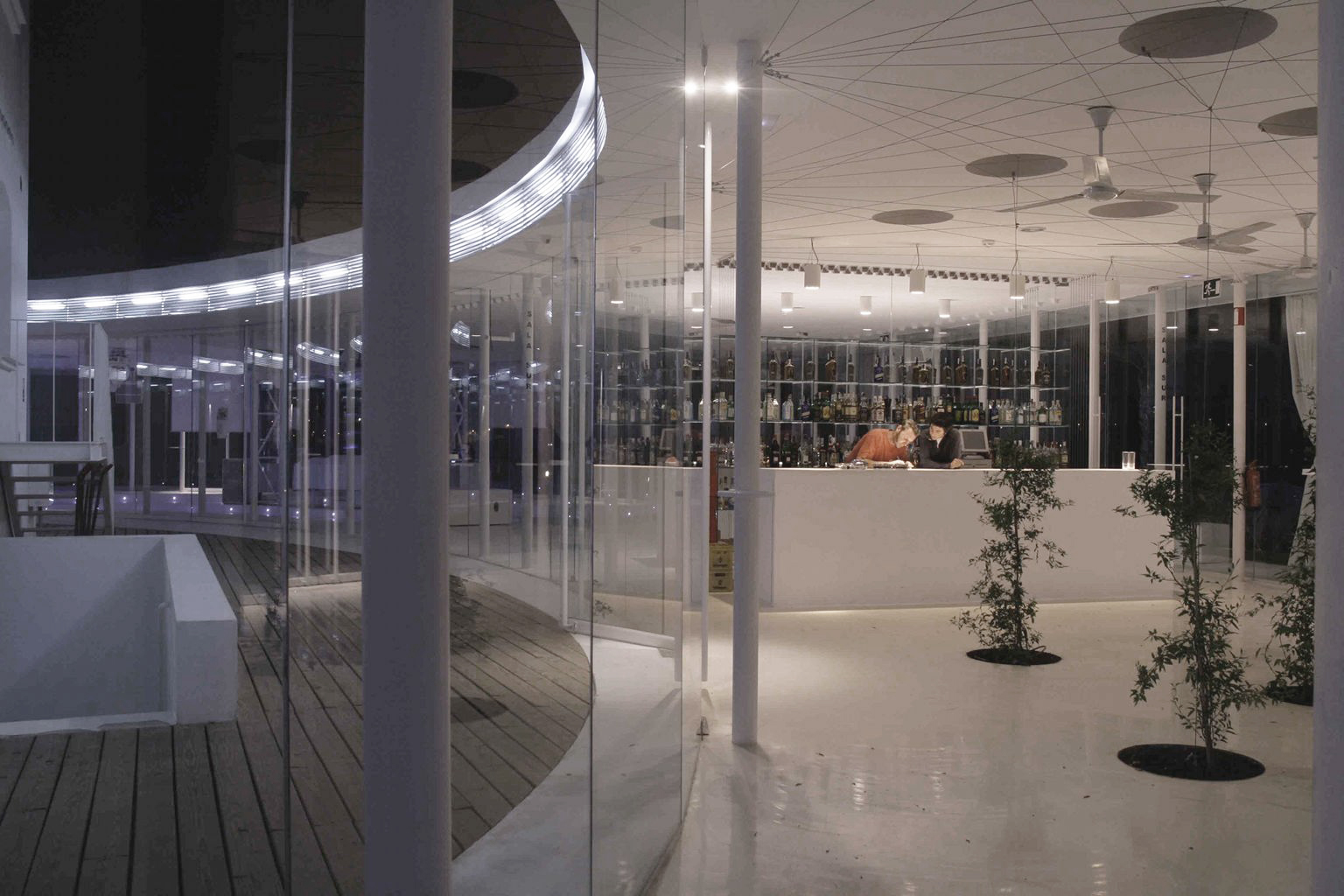 THE HOUSE
The massive construction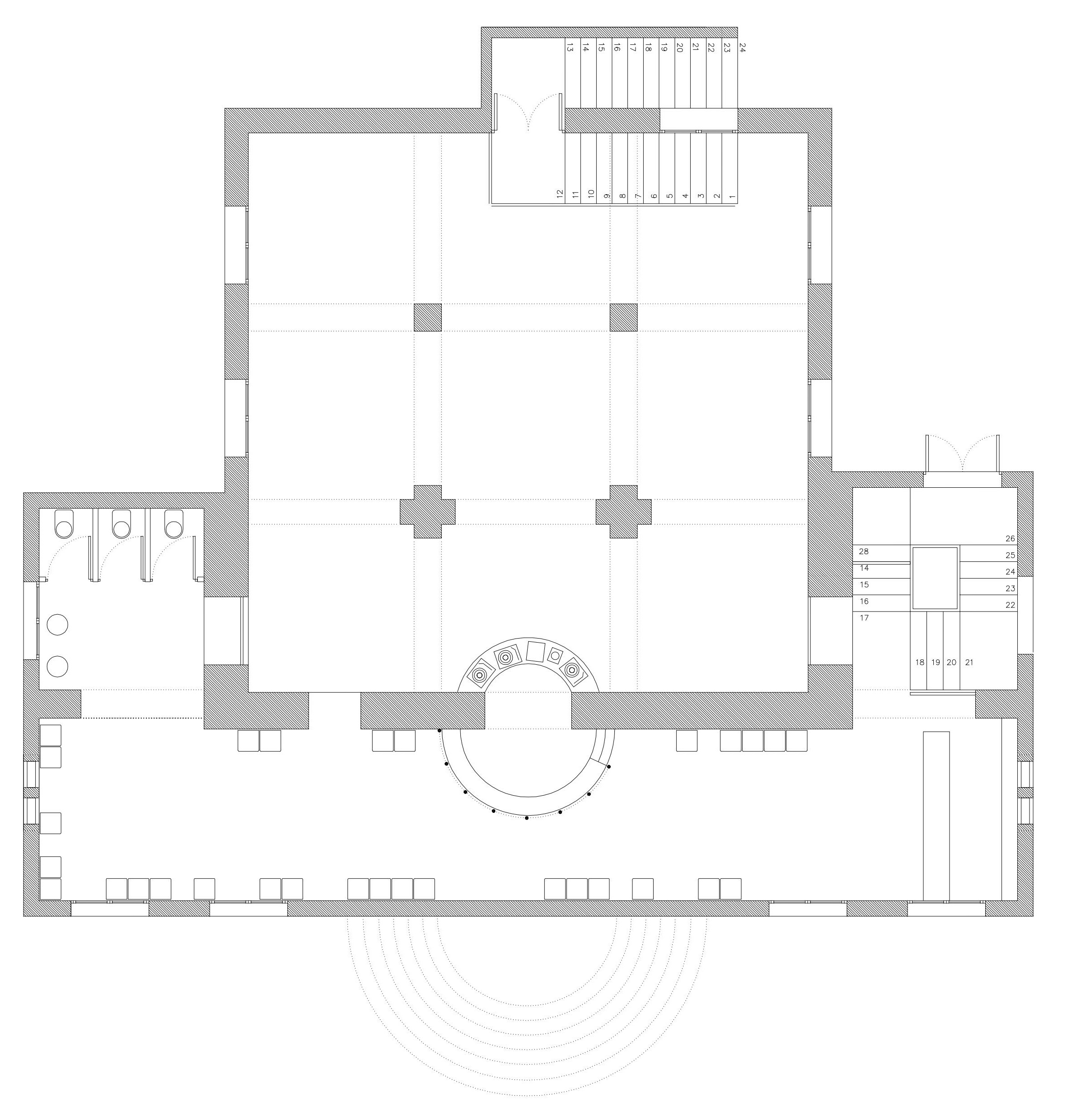 The Cistern Hall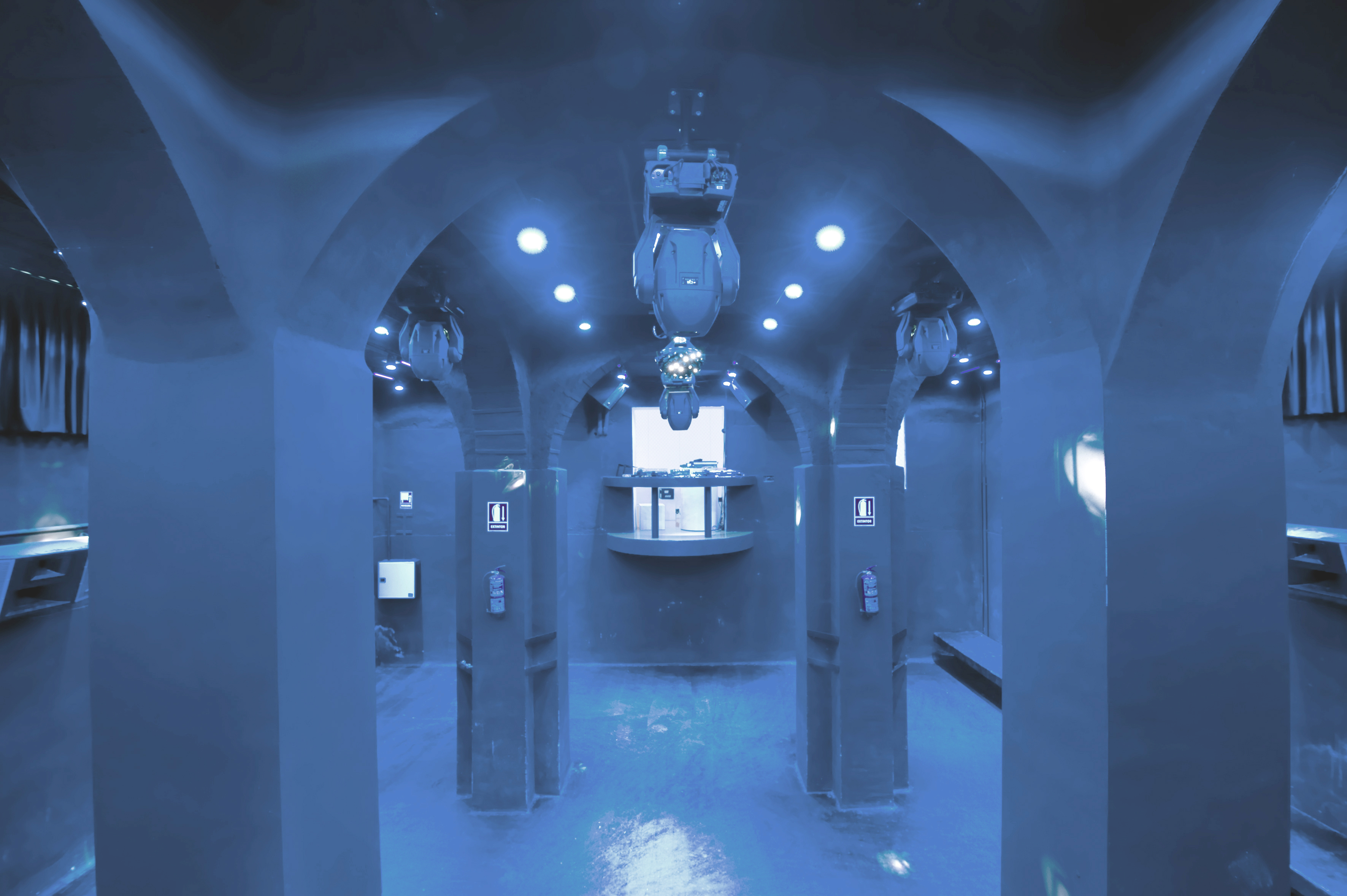 General cross through the Cistern

Entresol Hall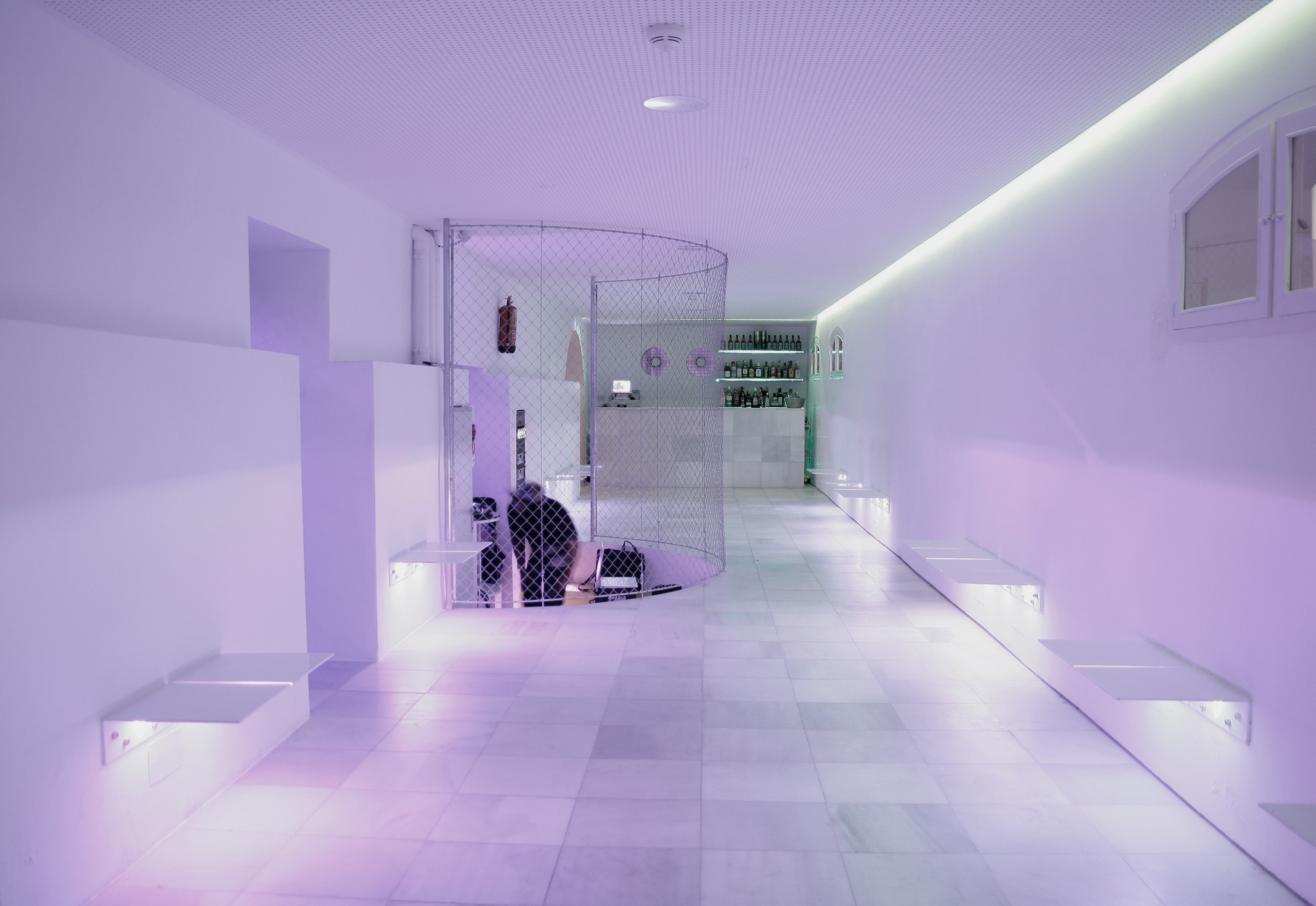 The Entresol Hall`s bathroom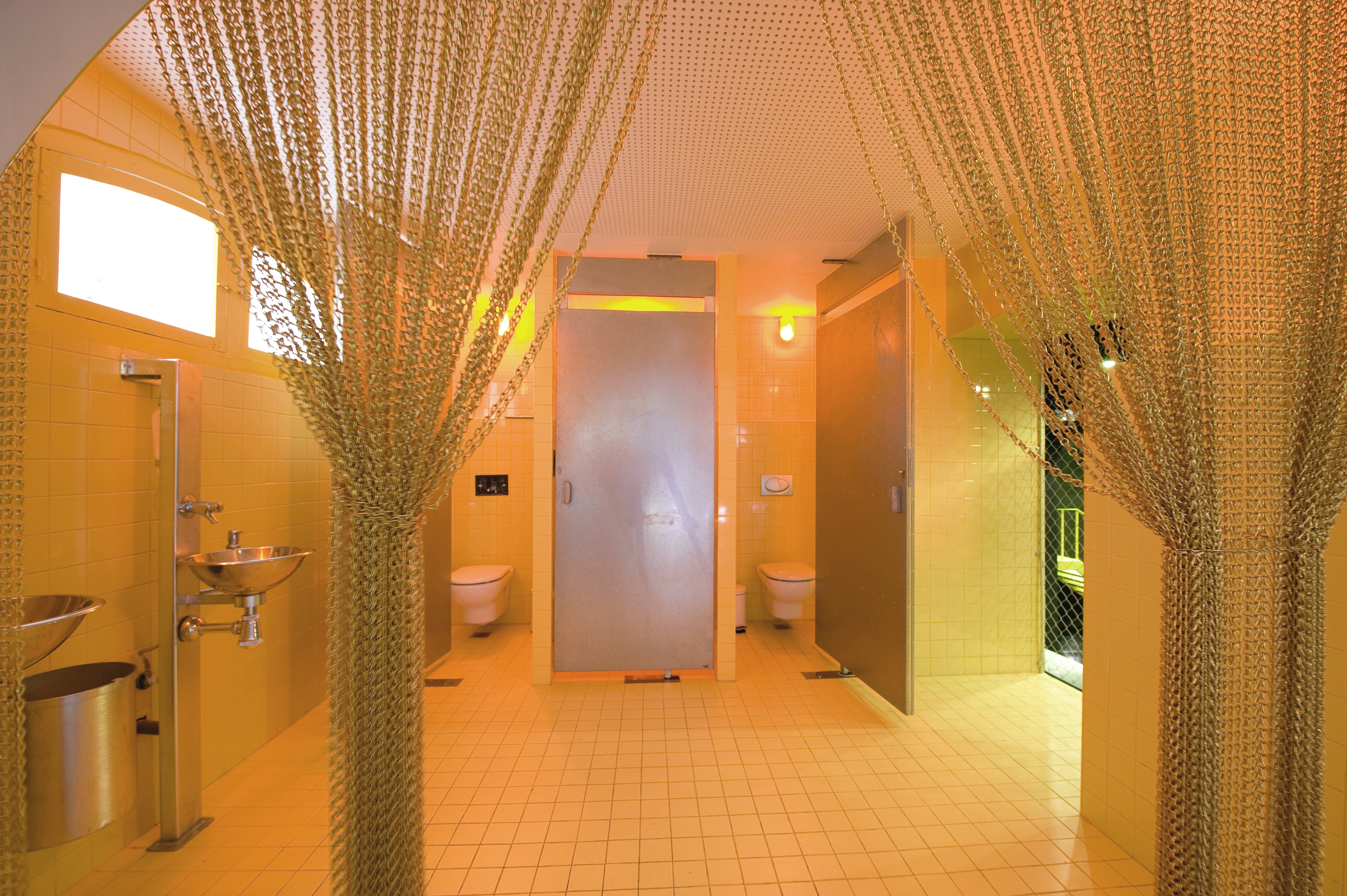 The Bar.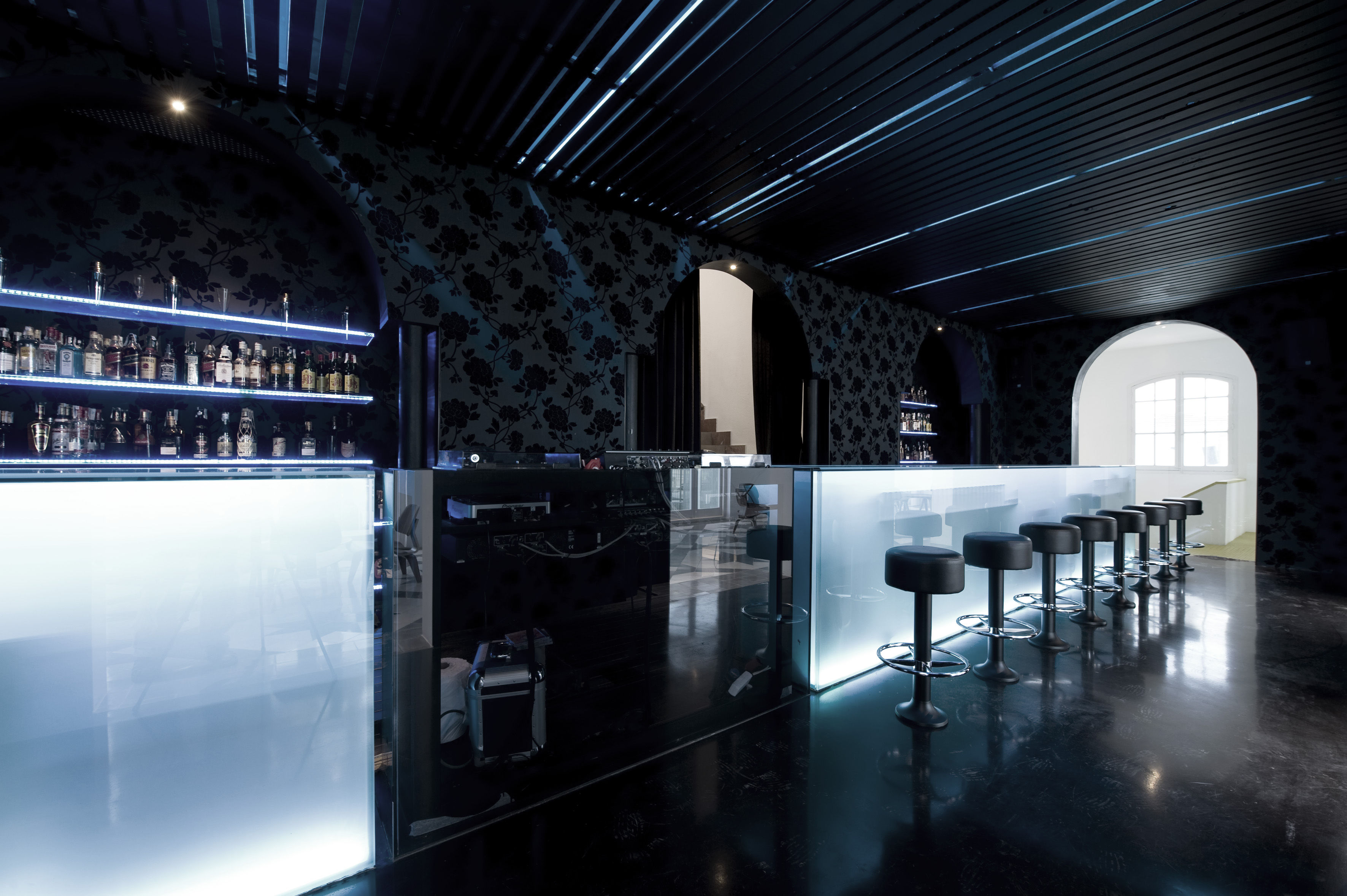 EAST GARDEN
Conceptual idea. Looking back at Geoffrey Bawa…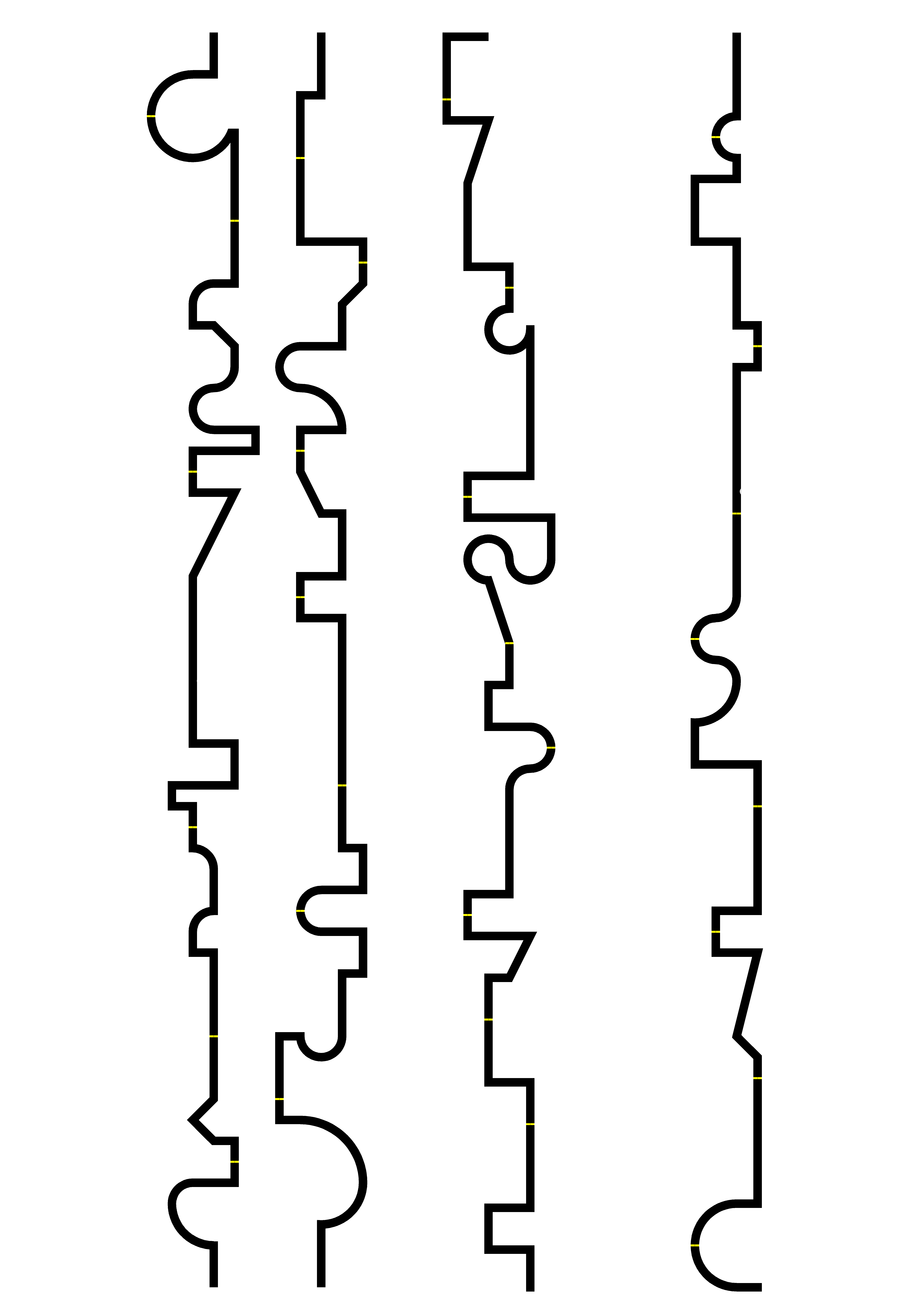 Building and geometrical plan.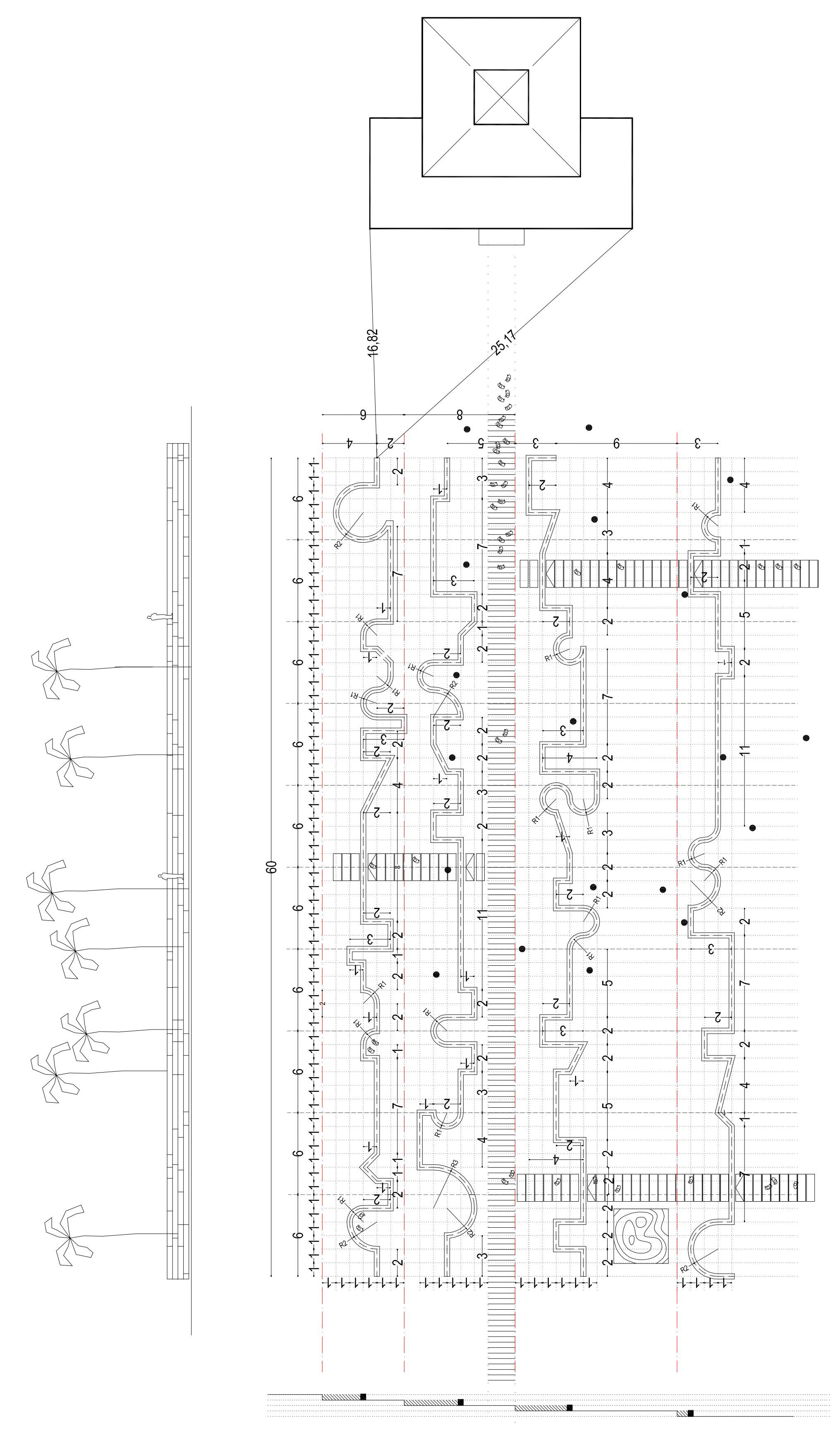 THE DAWN GARDEN
Dawn Garden`s virtual view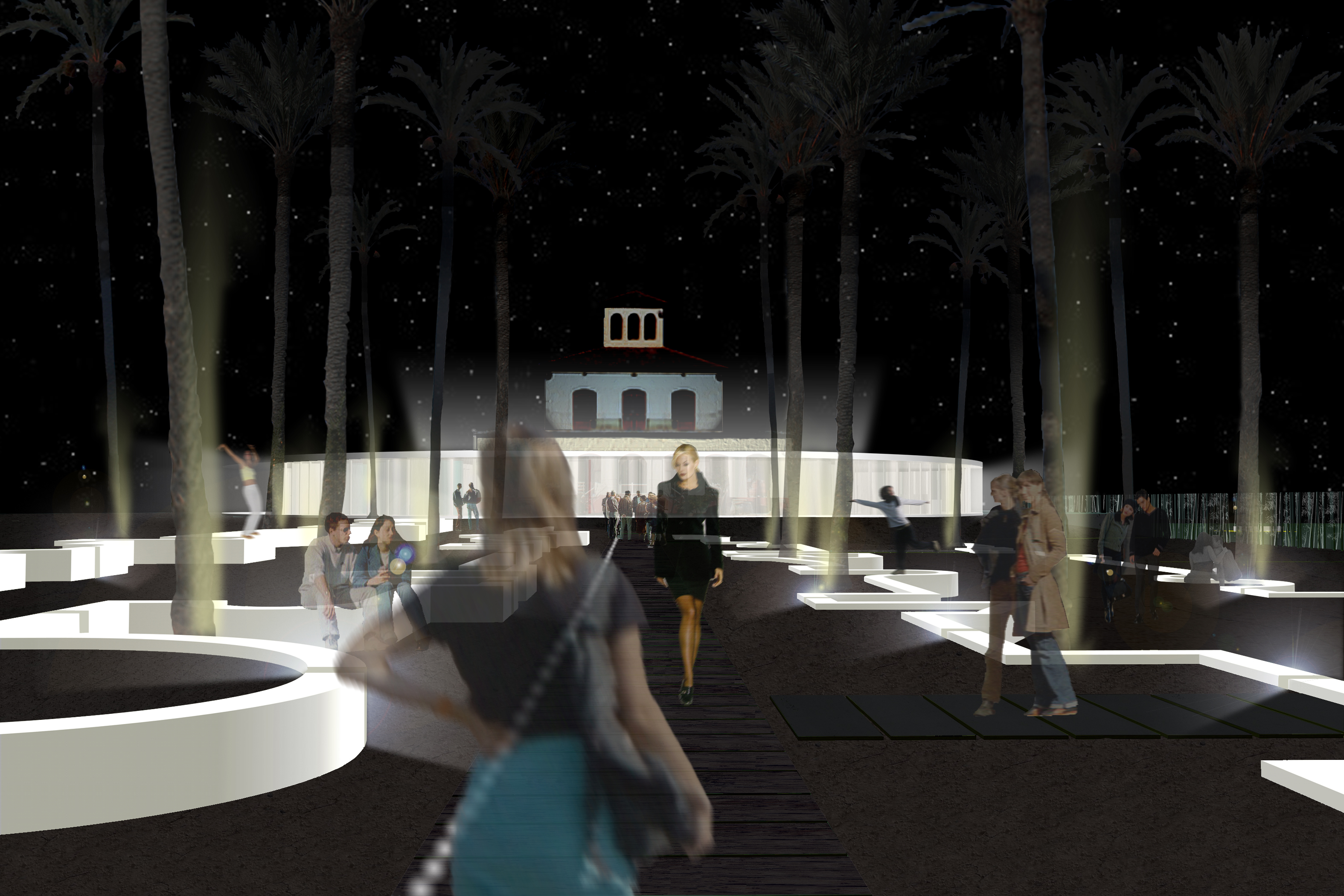 Dawn Garden`s aerial view from the house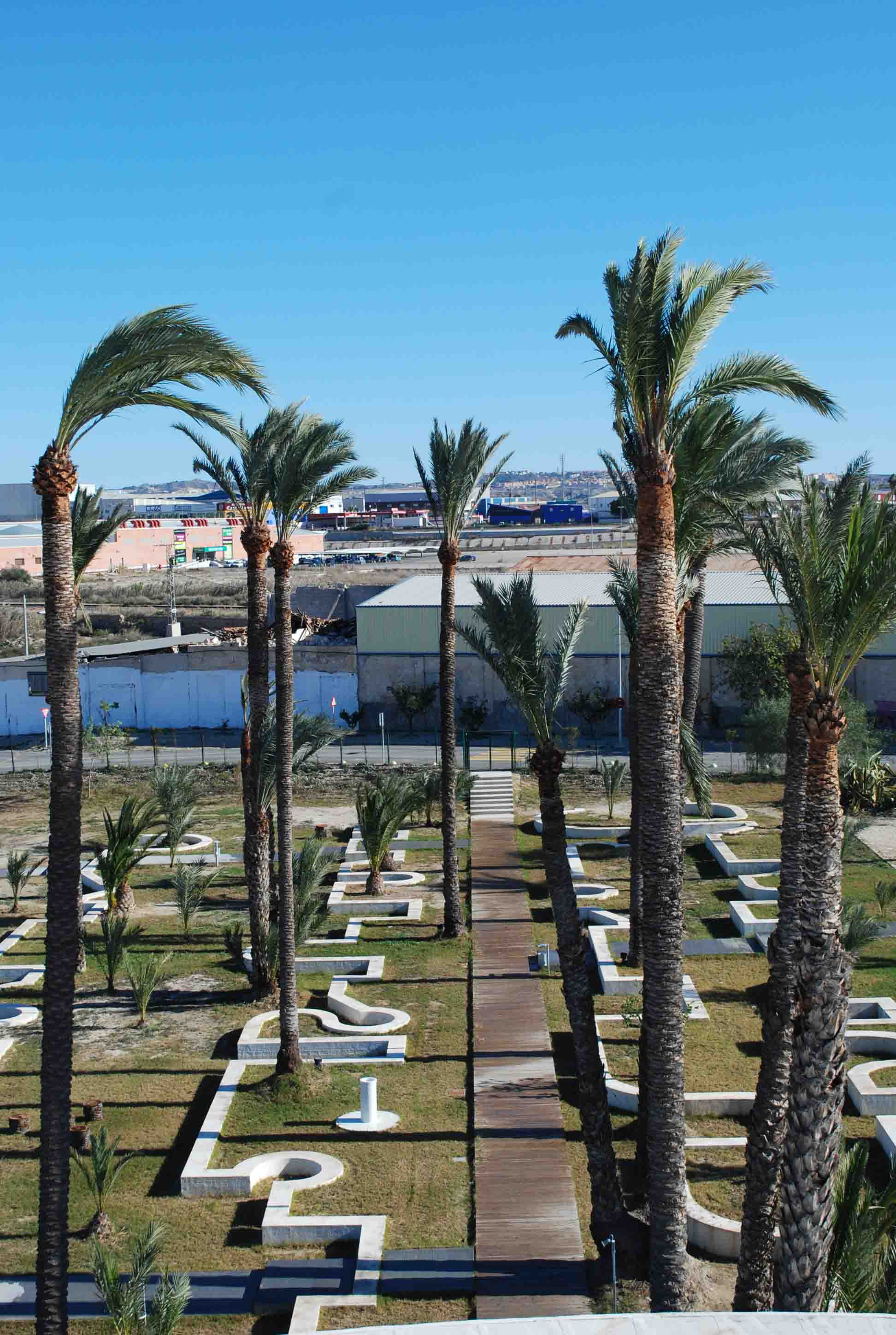 Main pedestrian enter through the Dawn Garden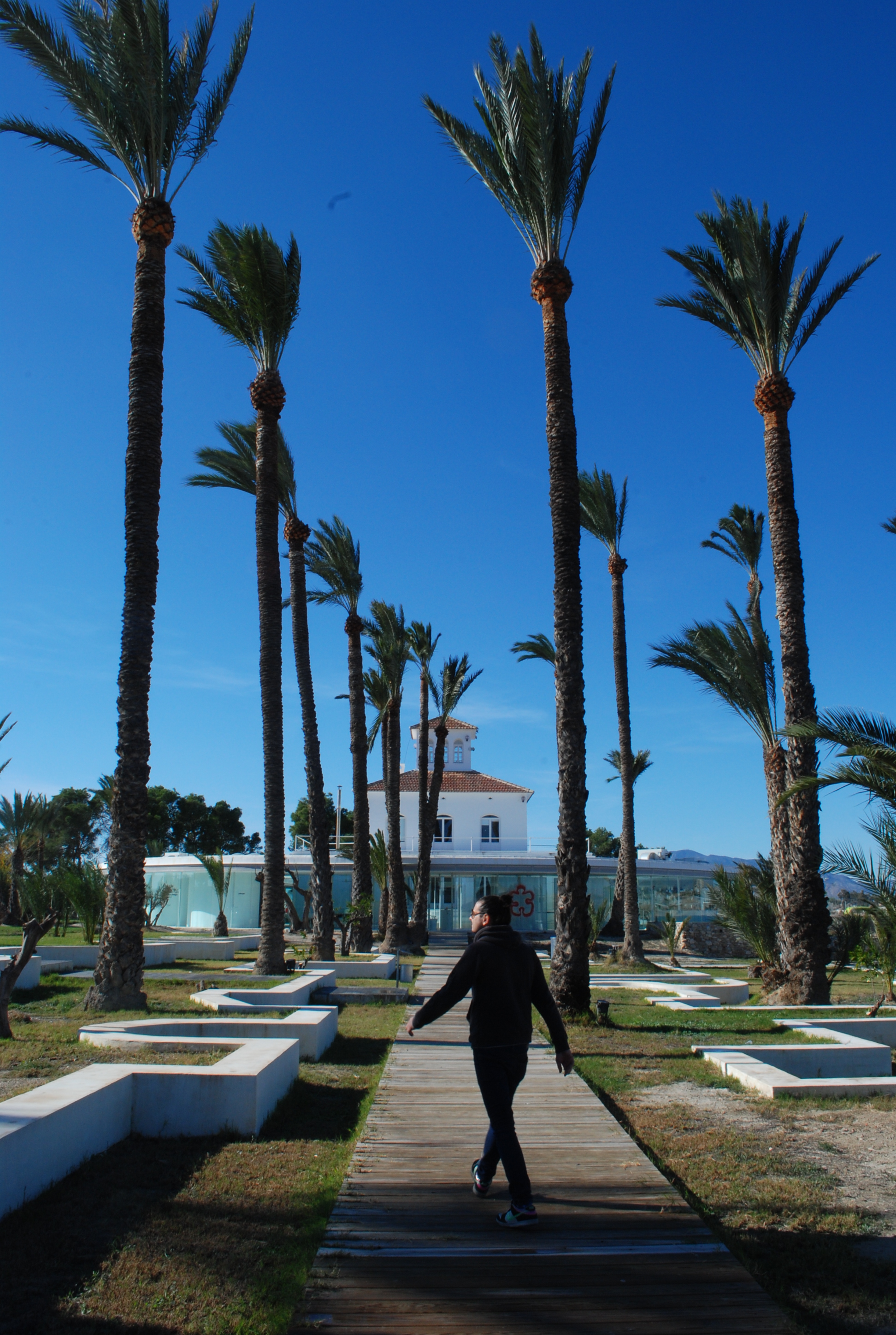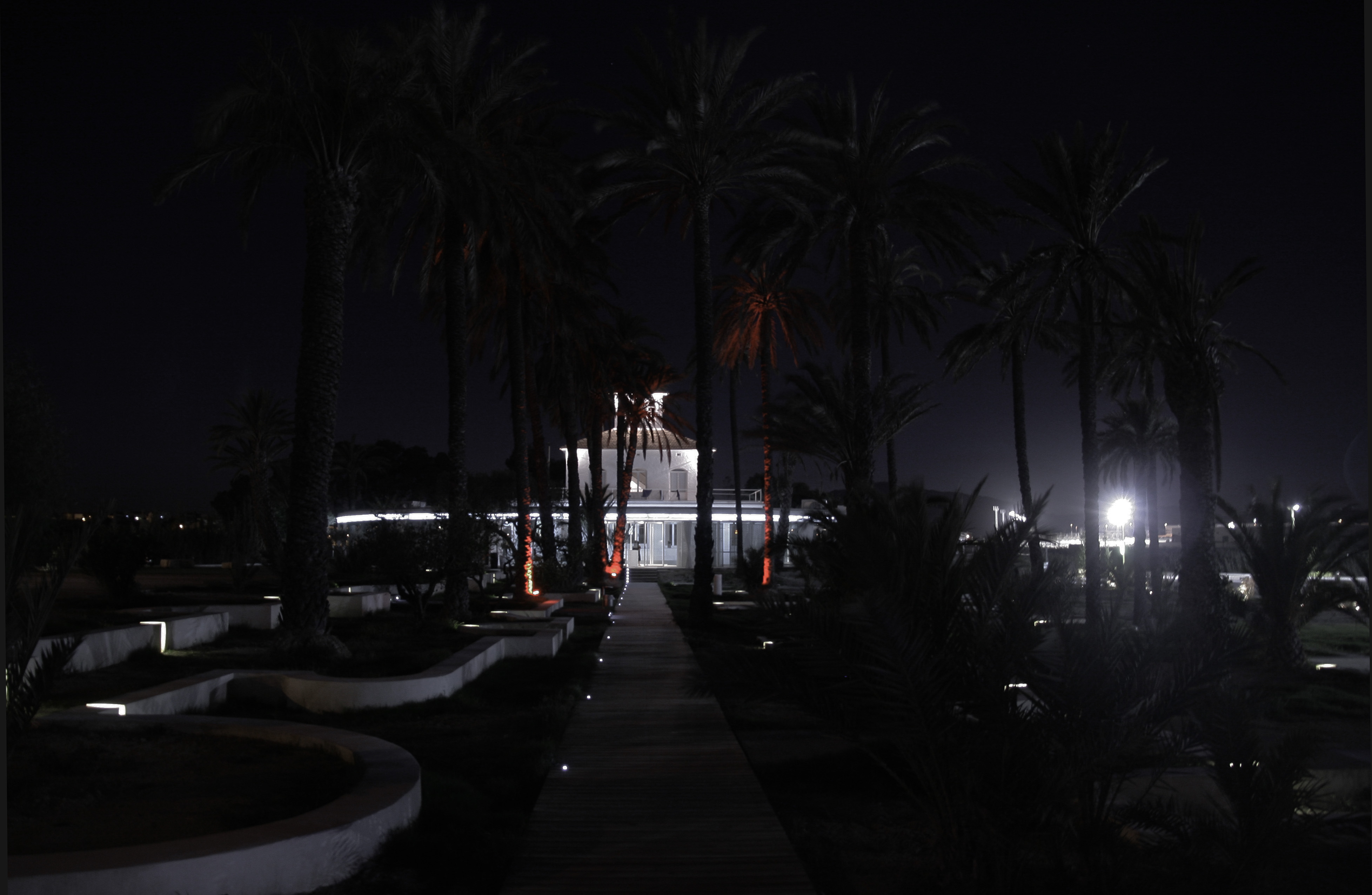 THE SUNSET GARDEN
Swimming pool`s conceptual idea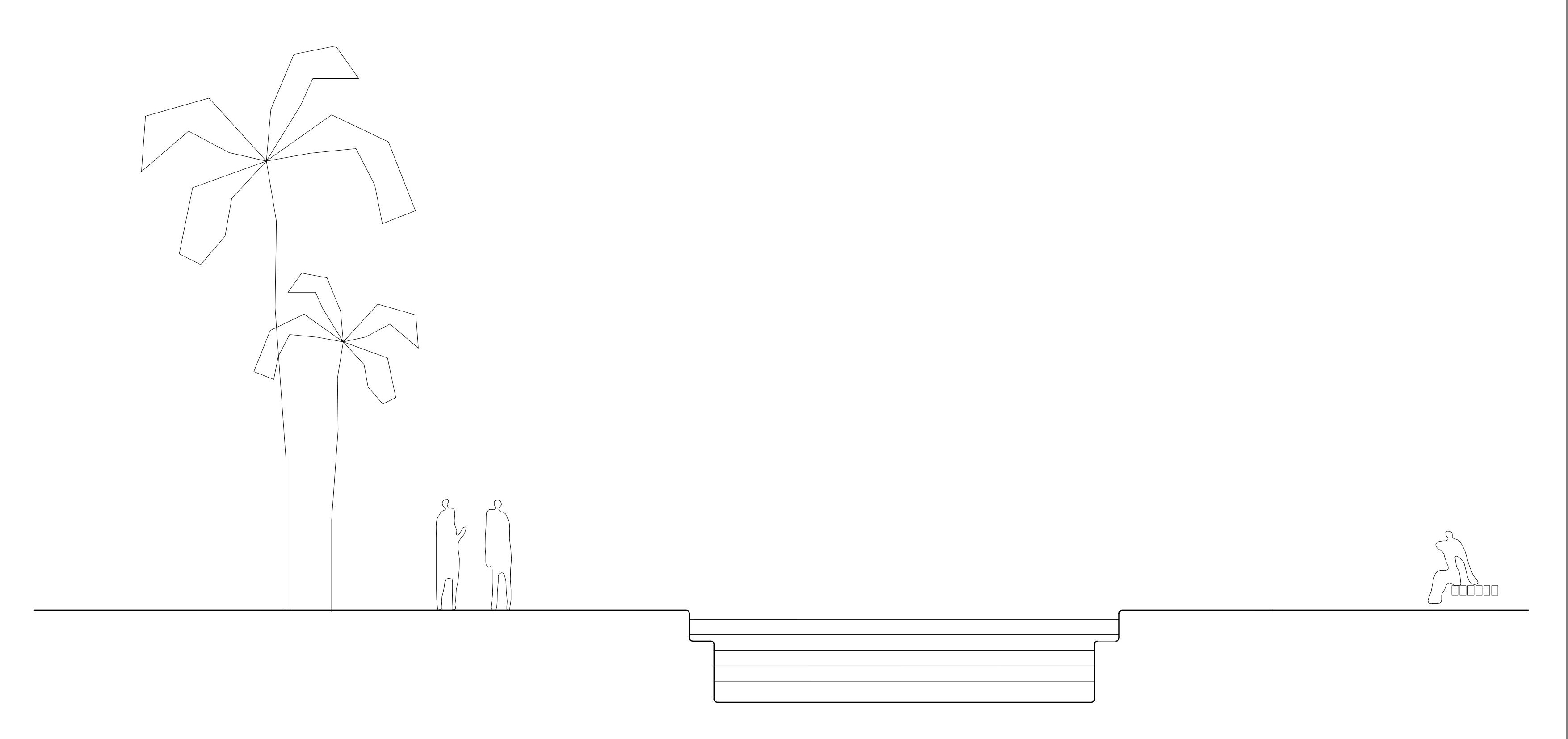 The outside garden extends as a green natural blanket dissolving and spreading out the limits of the interior rooms. At night the ring illuminates the surrounding area as a flying saucer would have just landed.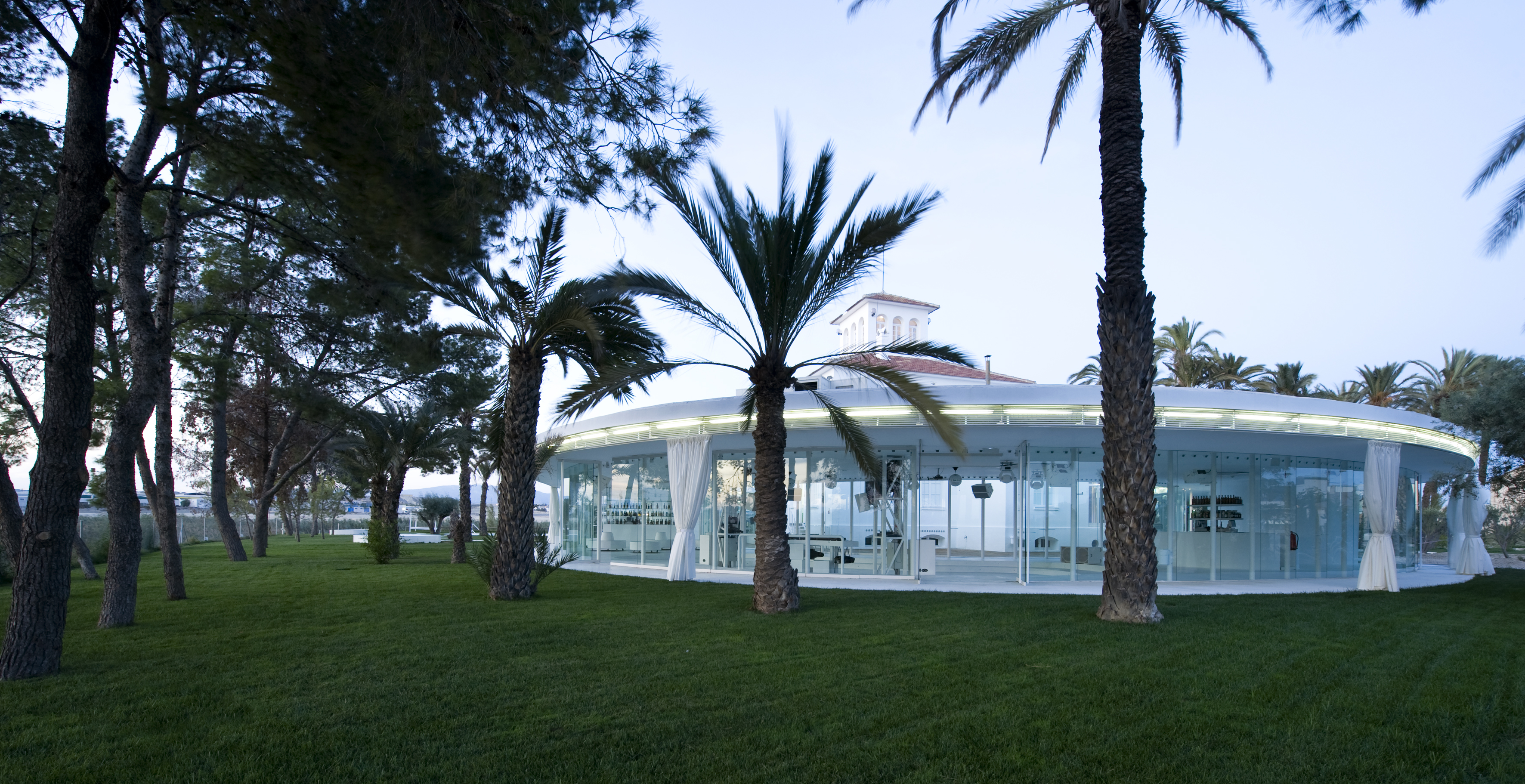 The swimming pool and the Parking at the very end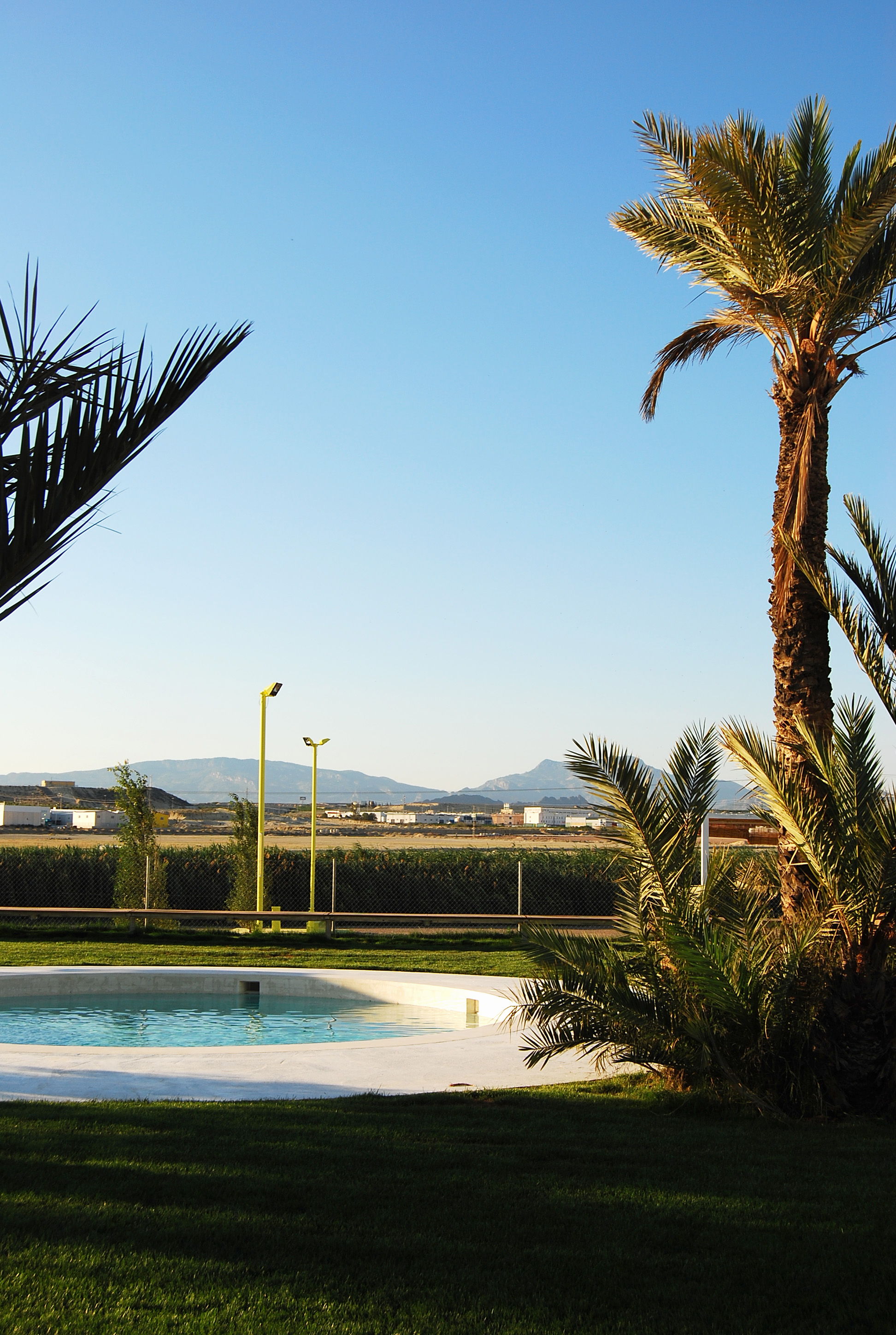 The Ring, opening door…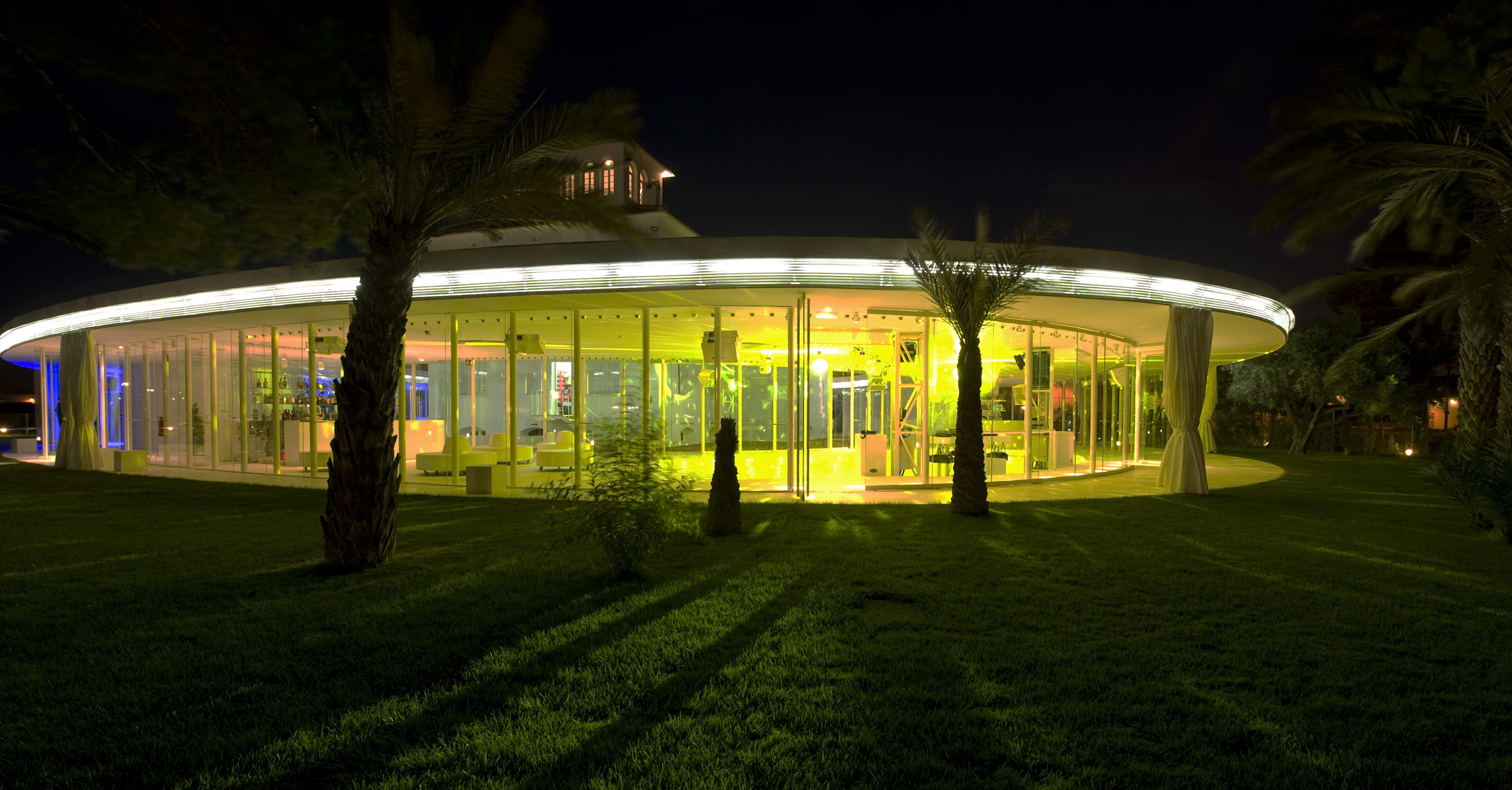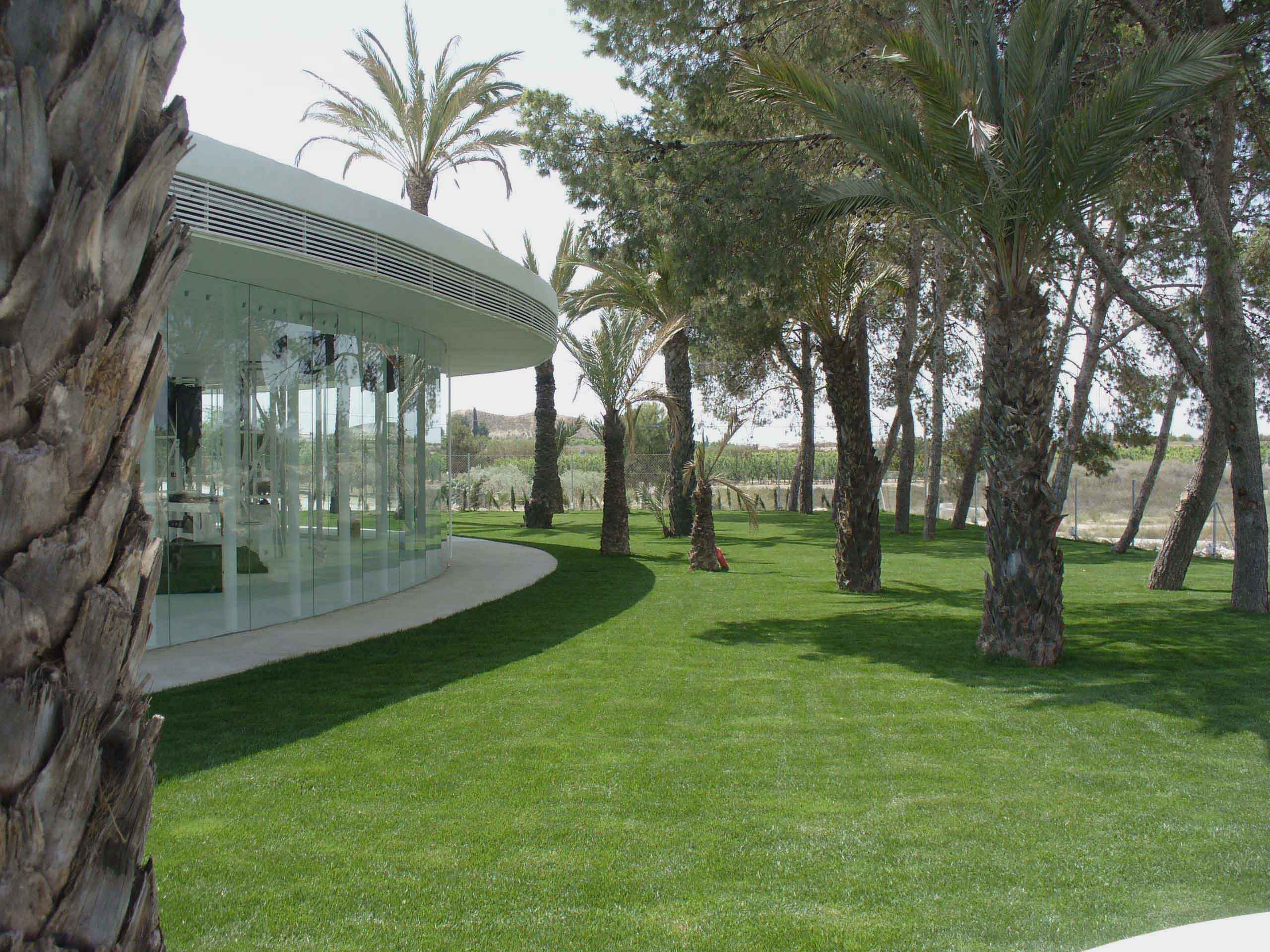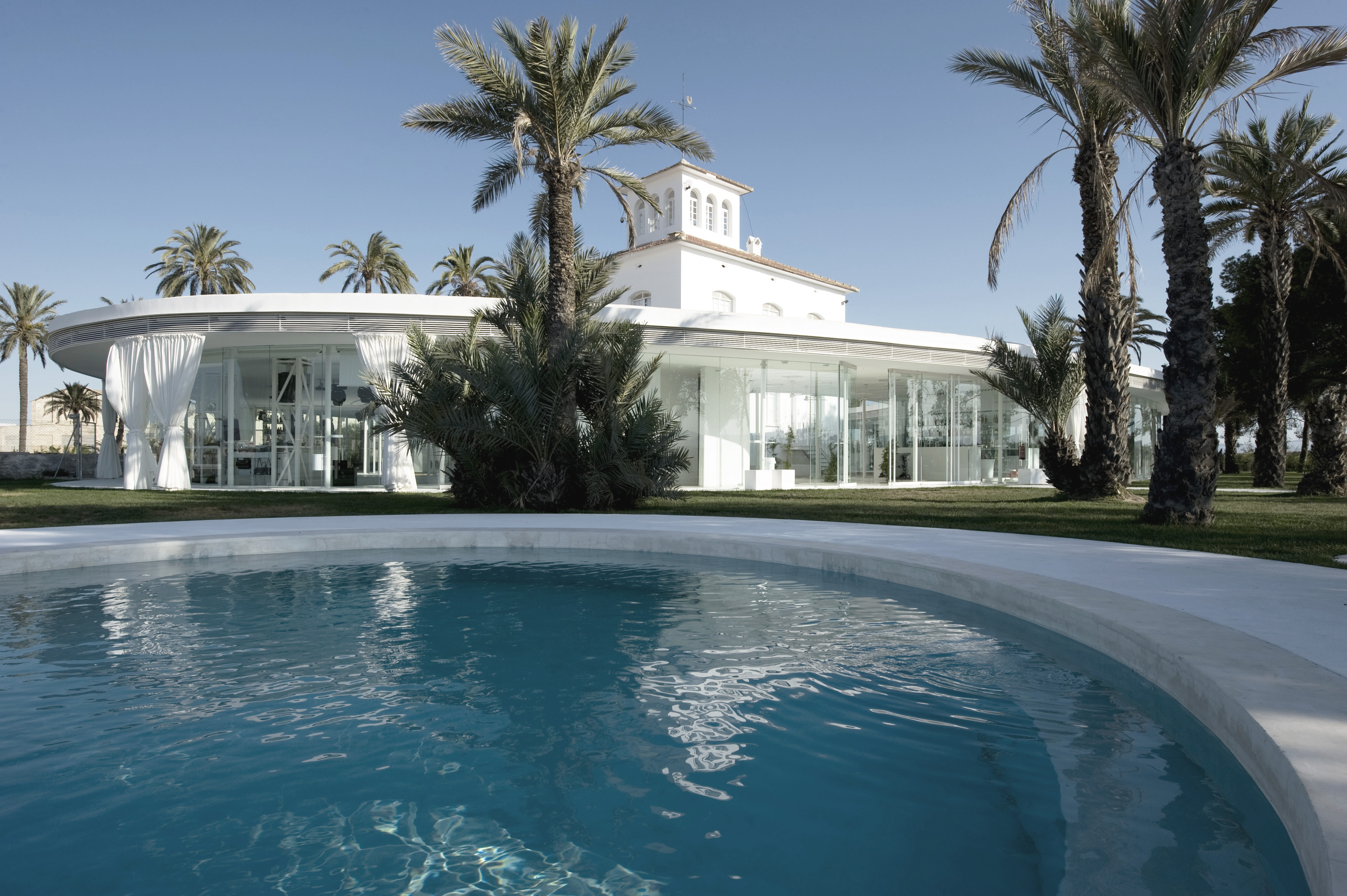 THE PARKING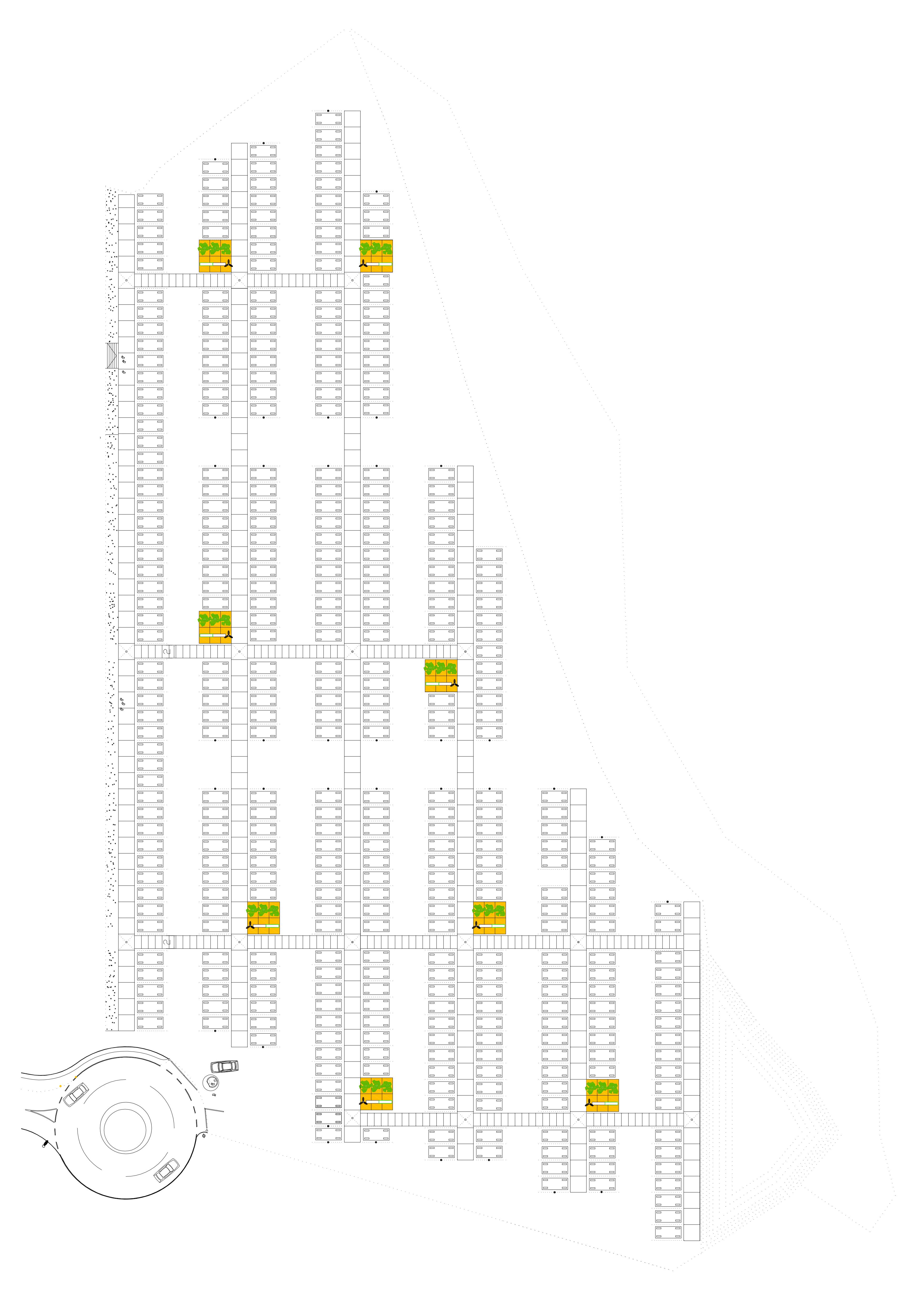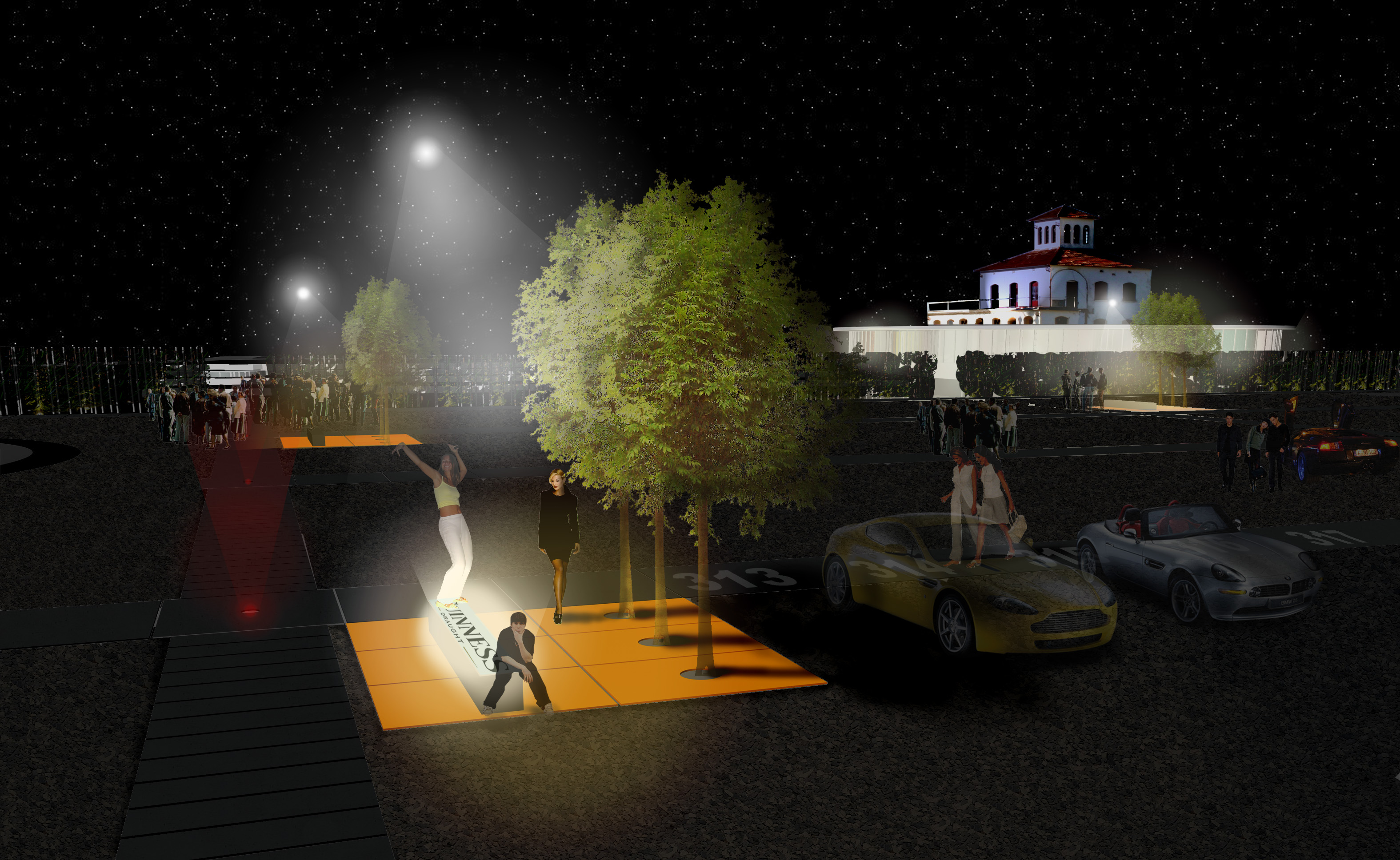 General cross section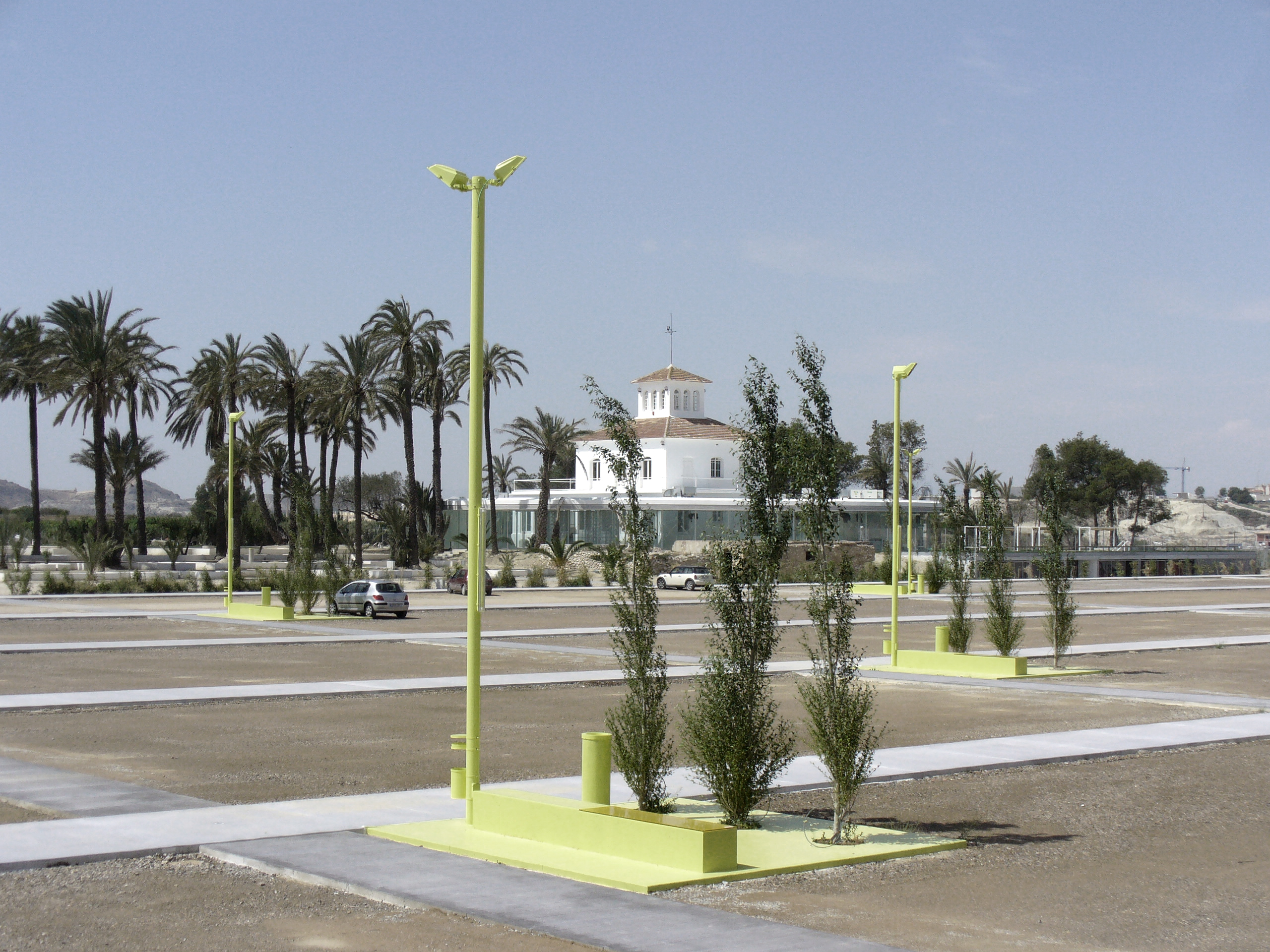 The Parking`s site, before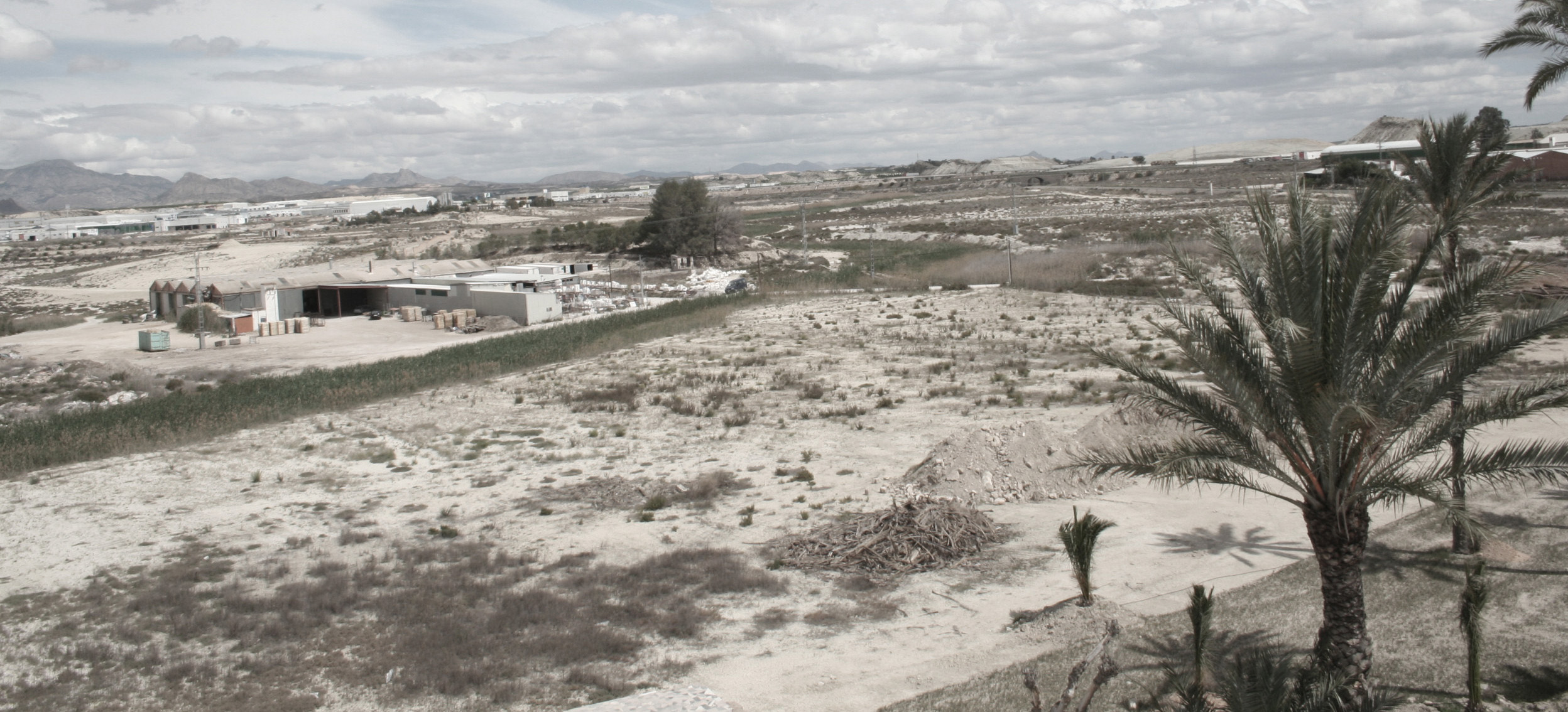 The Parking`s site, after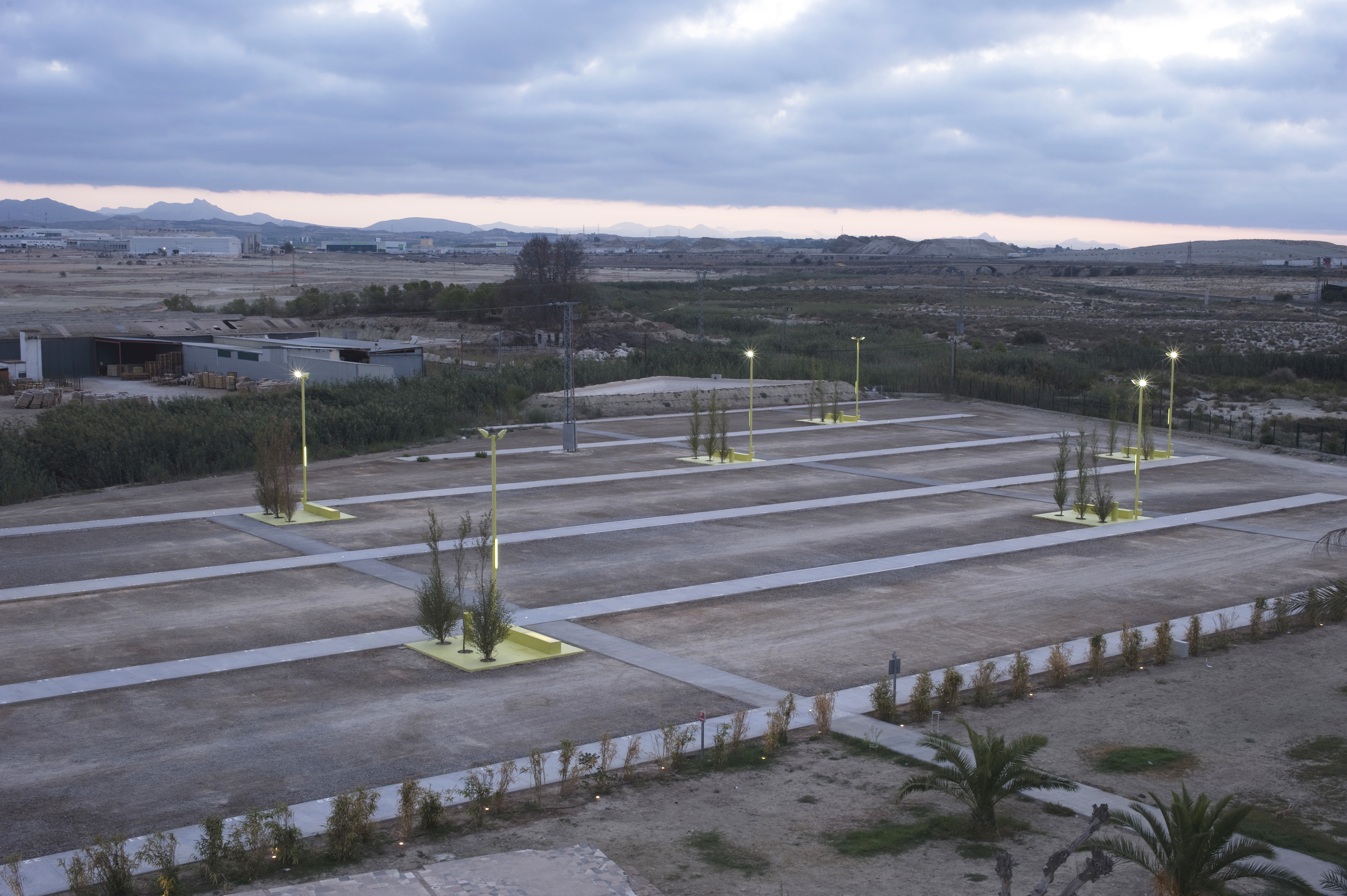 The Parking`s site, at night.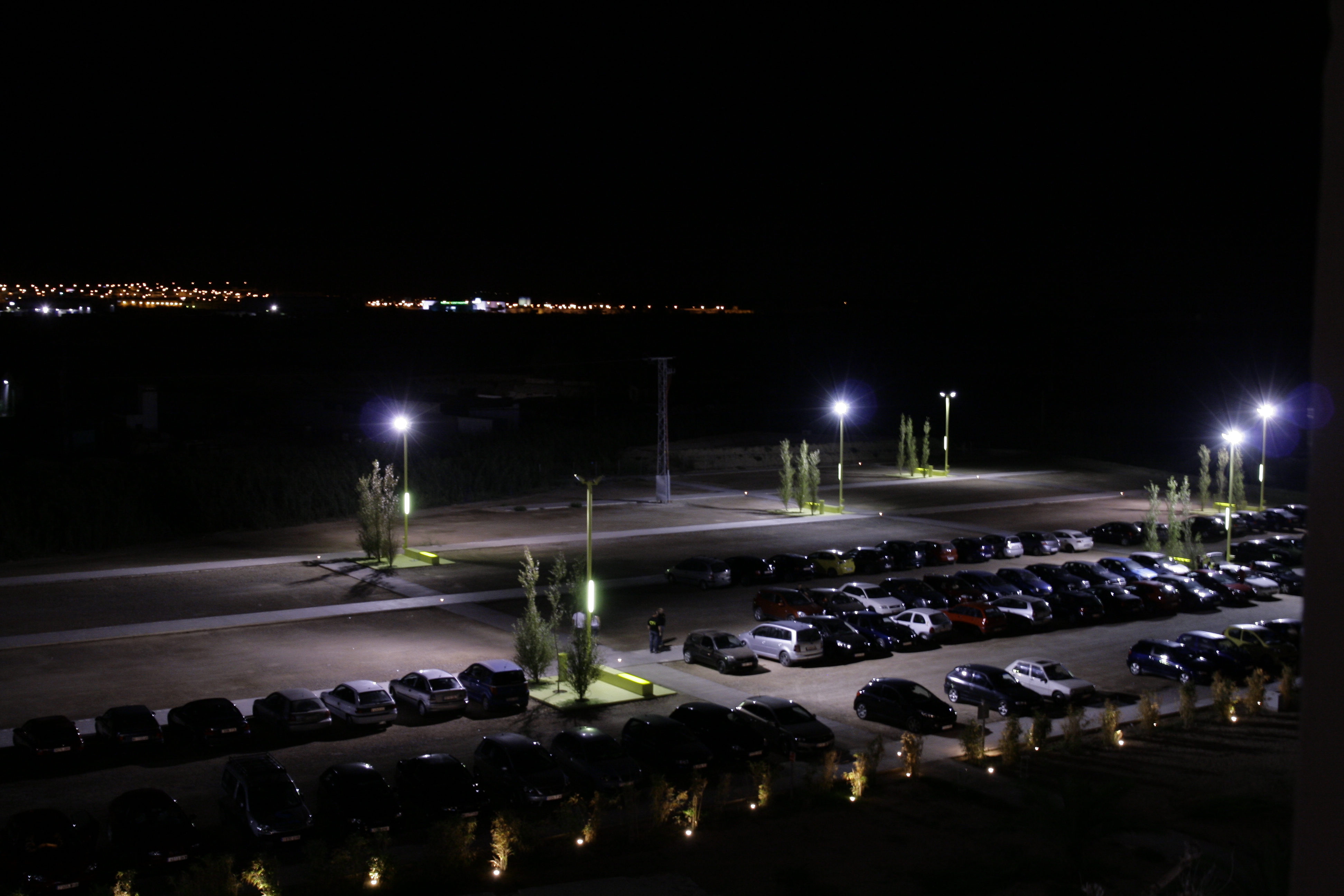 Technical details and plan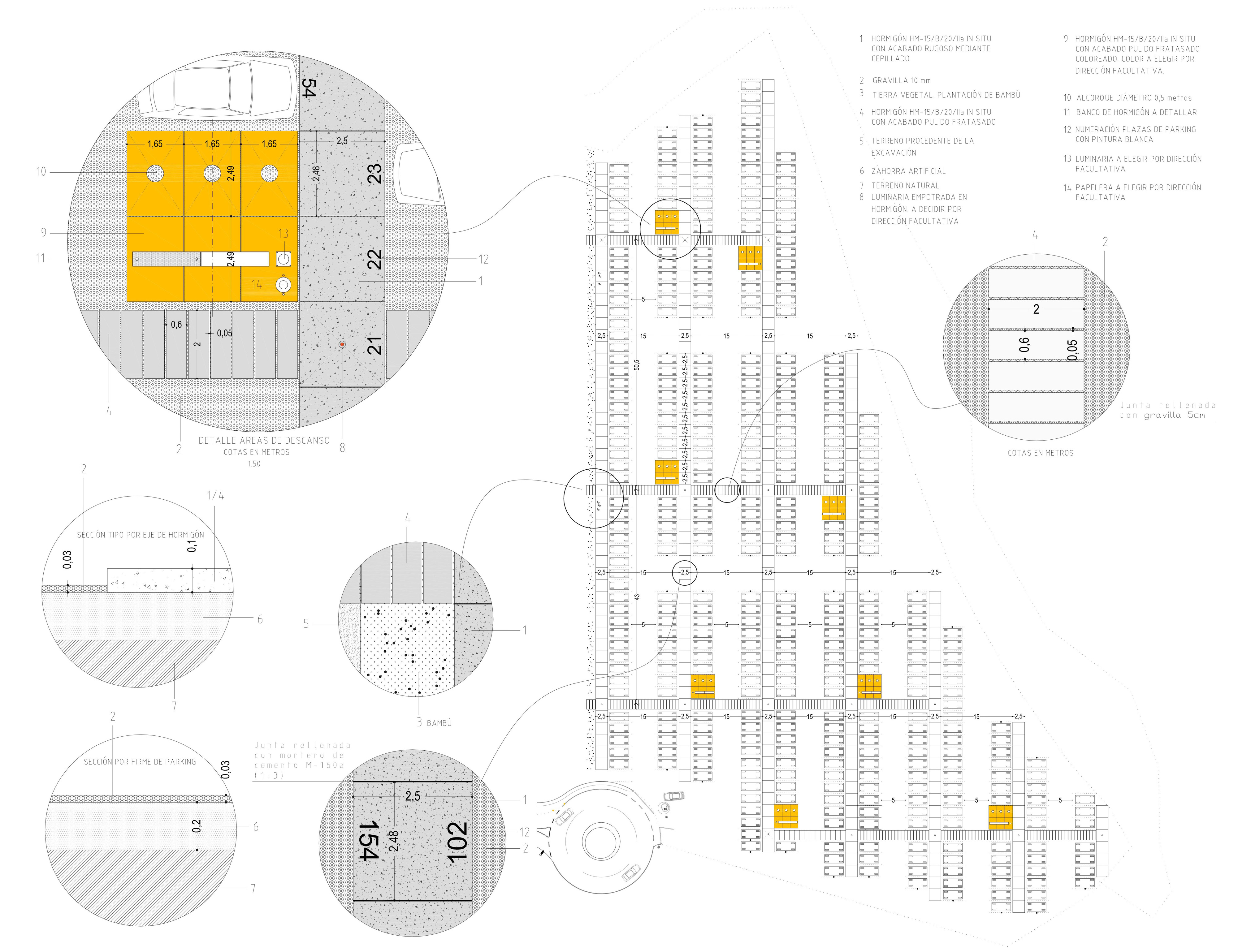 The pedestrian island in the Parking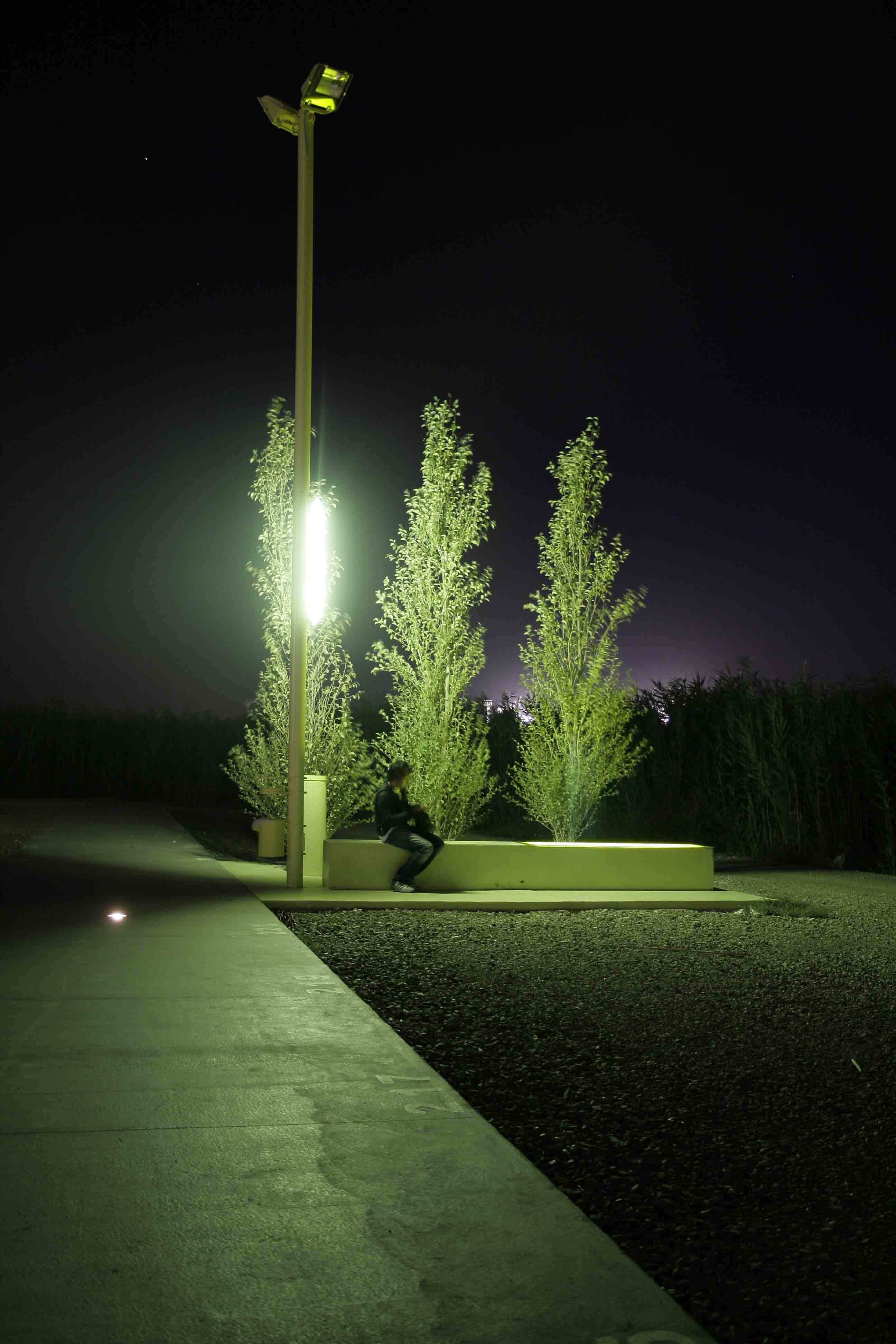 Parking view at dawn