2019. Competition for the new CEIP Les Foies construction, Gandía, Valencia, Spain.
COMPETITION FOR THE NEW CEIP LES FOIES CONSTRUCTION
Competition in Gandía 2019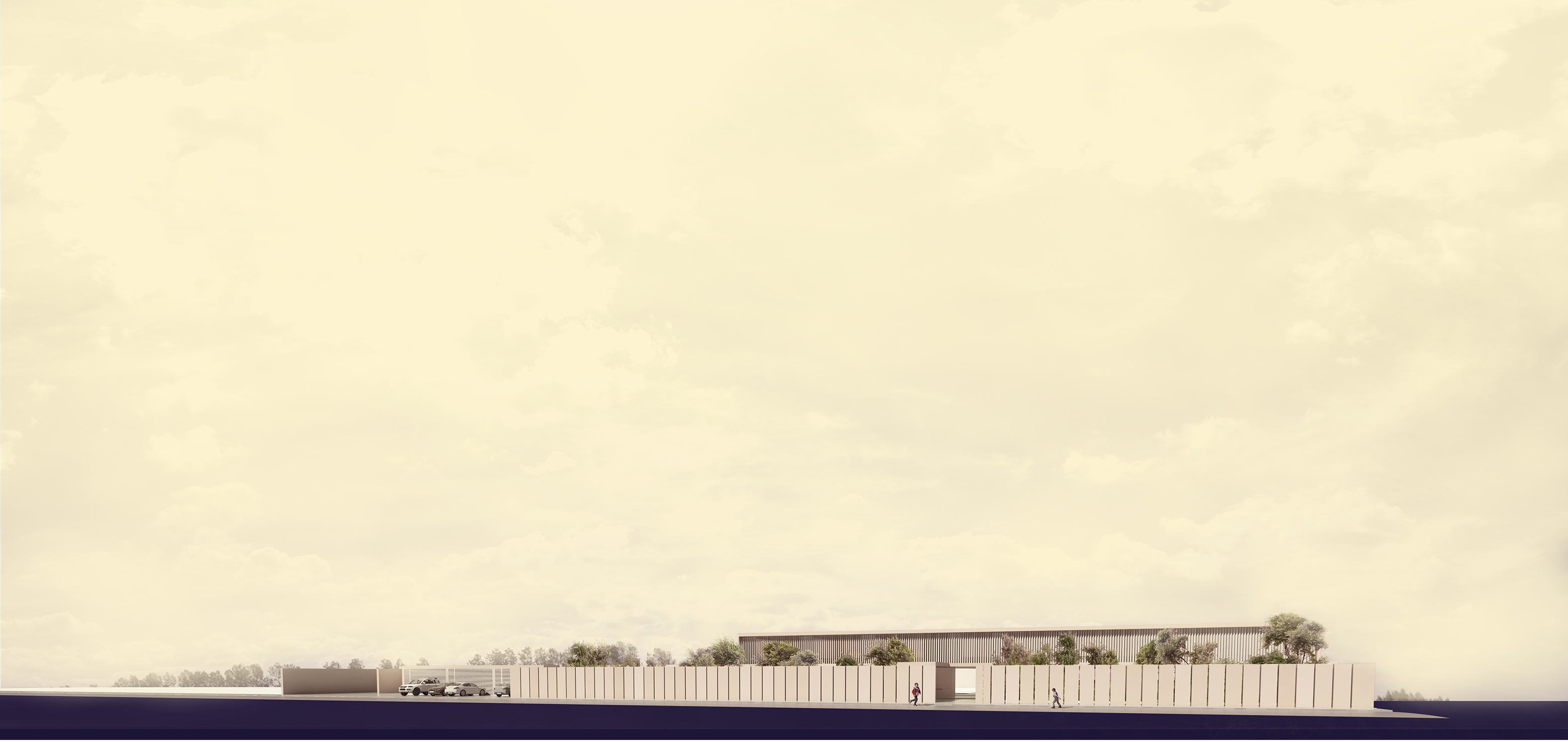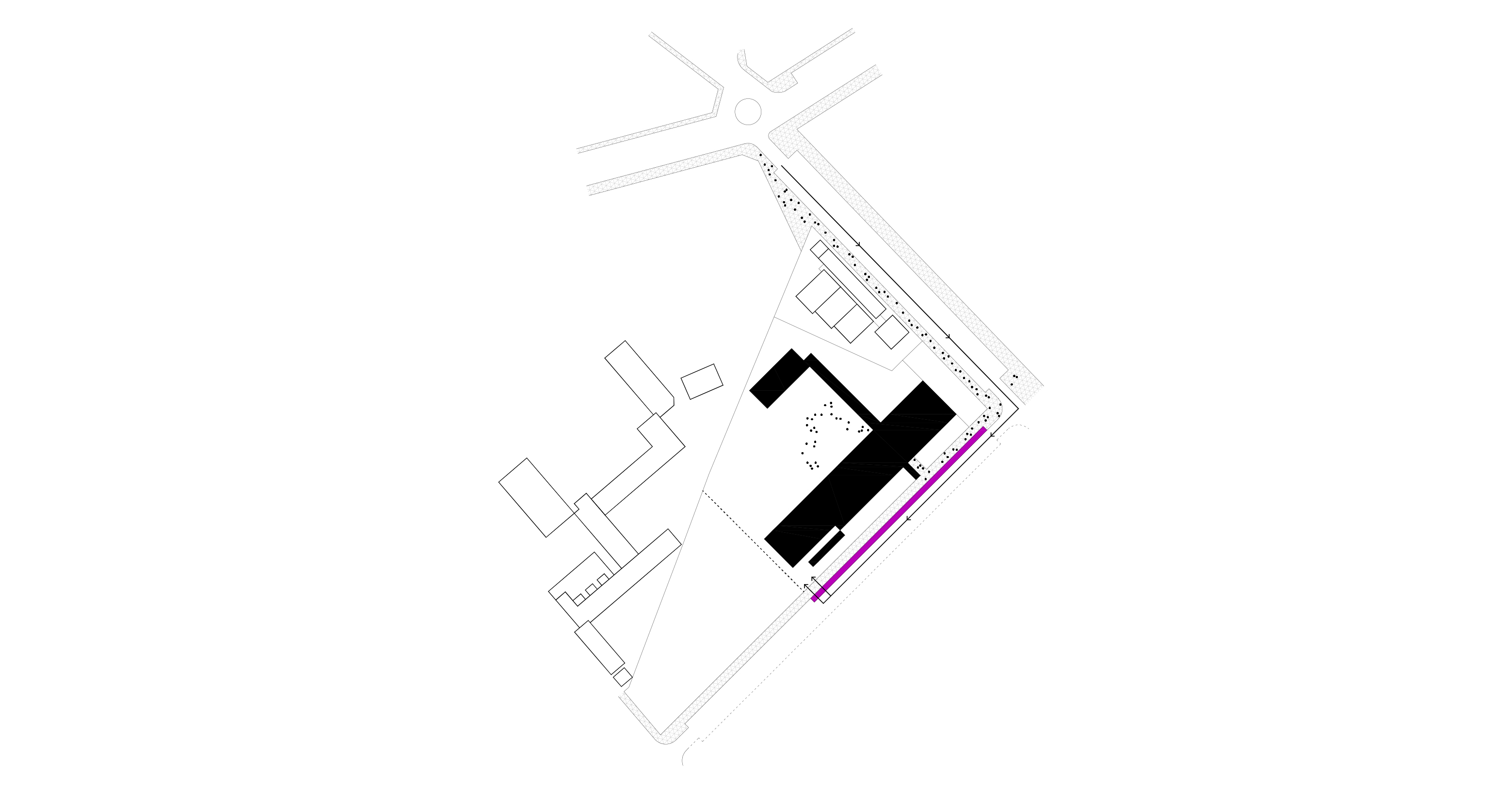 Racionality
The proposed project stems from the firm conviction that rationality as a concept should guide each of the decisions of the project process. Our project is rational because it goes to the modulation and systematization of the space in order to facilitate its projection and subsequent construction. All spaces are multiples of a centreline of 6 meters.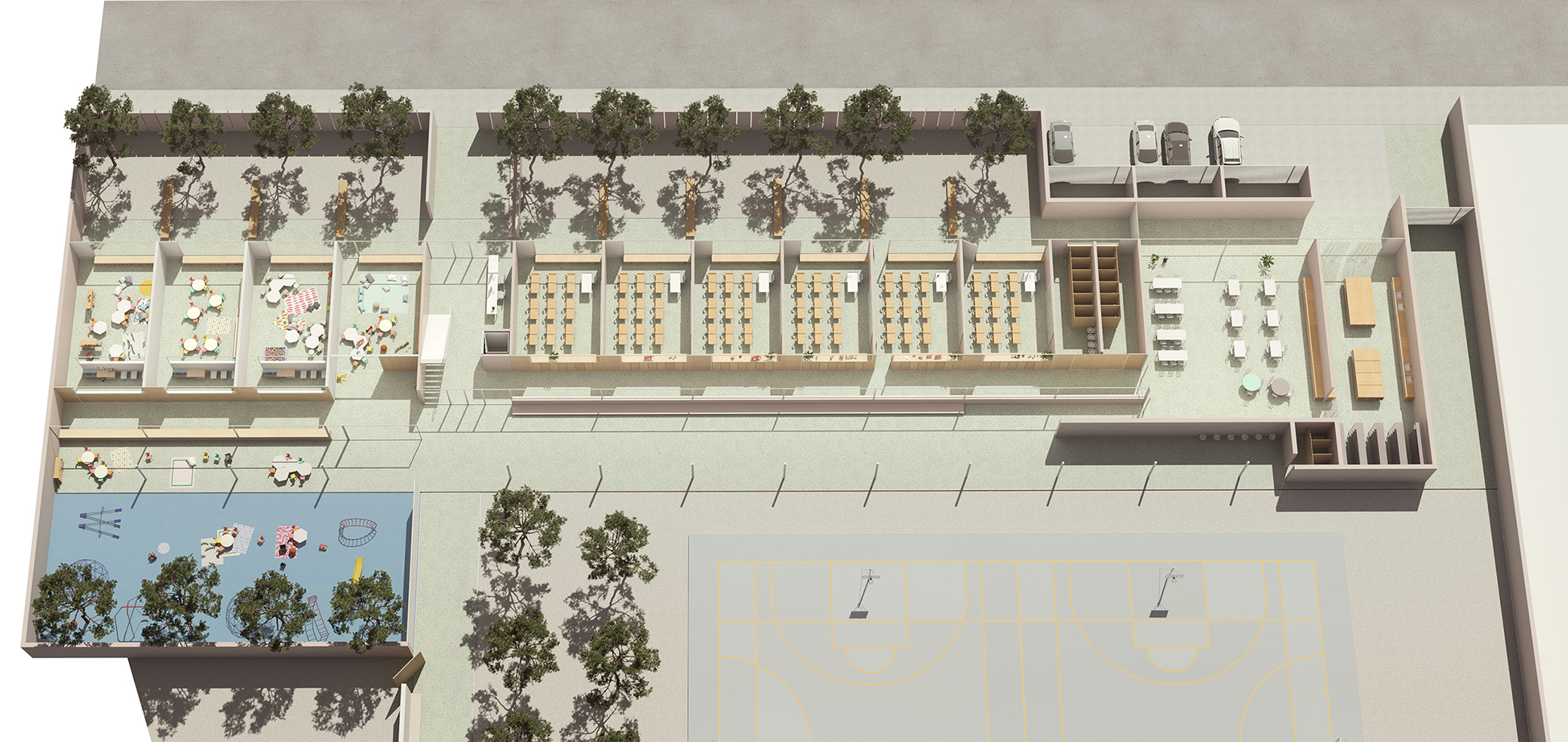 Compactness
Our building is a compact building. The compactness improves the economic viability, the maintenance of the building in time and facilitates its operation. Thus, the building is a laminar volume of approximately 90 x 13 meters, on two floors, where all the air-conditioned spaces of the building are condensed. And as a whole, the building does not exceed 30% of the plot occupation, so that much of the space for open-air activities and contact with nature is freed.

Southeast Orientation
Each and every one of the teaching spaces has a southeast orientation. It would not make sense different orientations for the same activity. But not only all spaces are optimally oriented, but all spaces are through, allowing cross ventilation necessary in these latitudes.

Program organization
The organization of the spaces has been carried out in a linear manner, to reduce unnecessary routes and facilitate the control of the center and the safety of children. In this way, the spaces obey a serial organization that begins on the south side of the plot with the grouped package of kitchen, dining room, services and facilities, continues with the general primary education classrooms and ends in the children's area.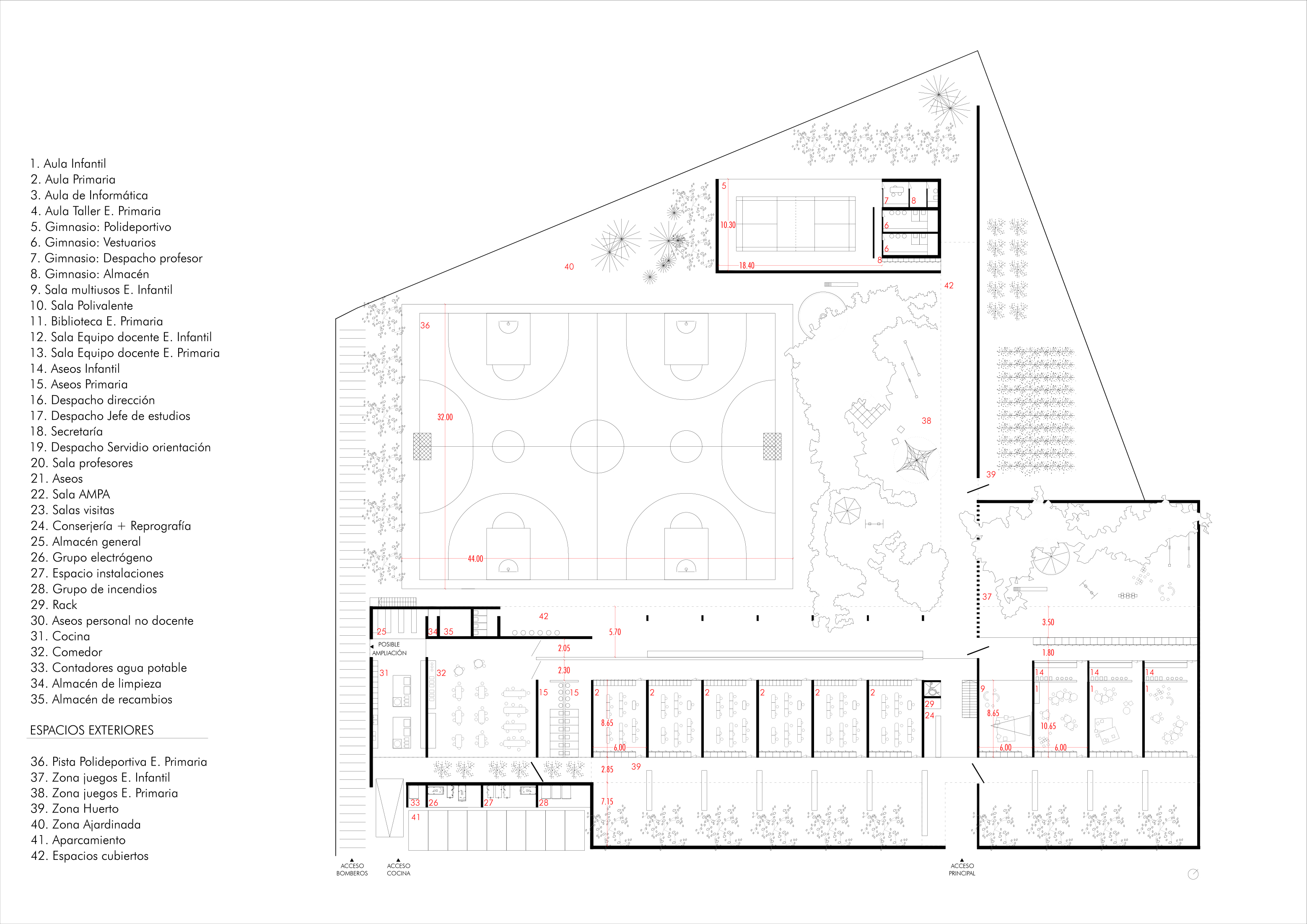 On the first floor common classrooms and the administration area is located.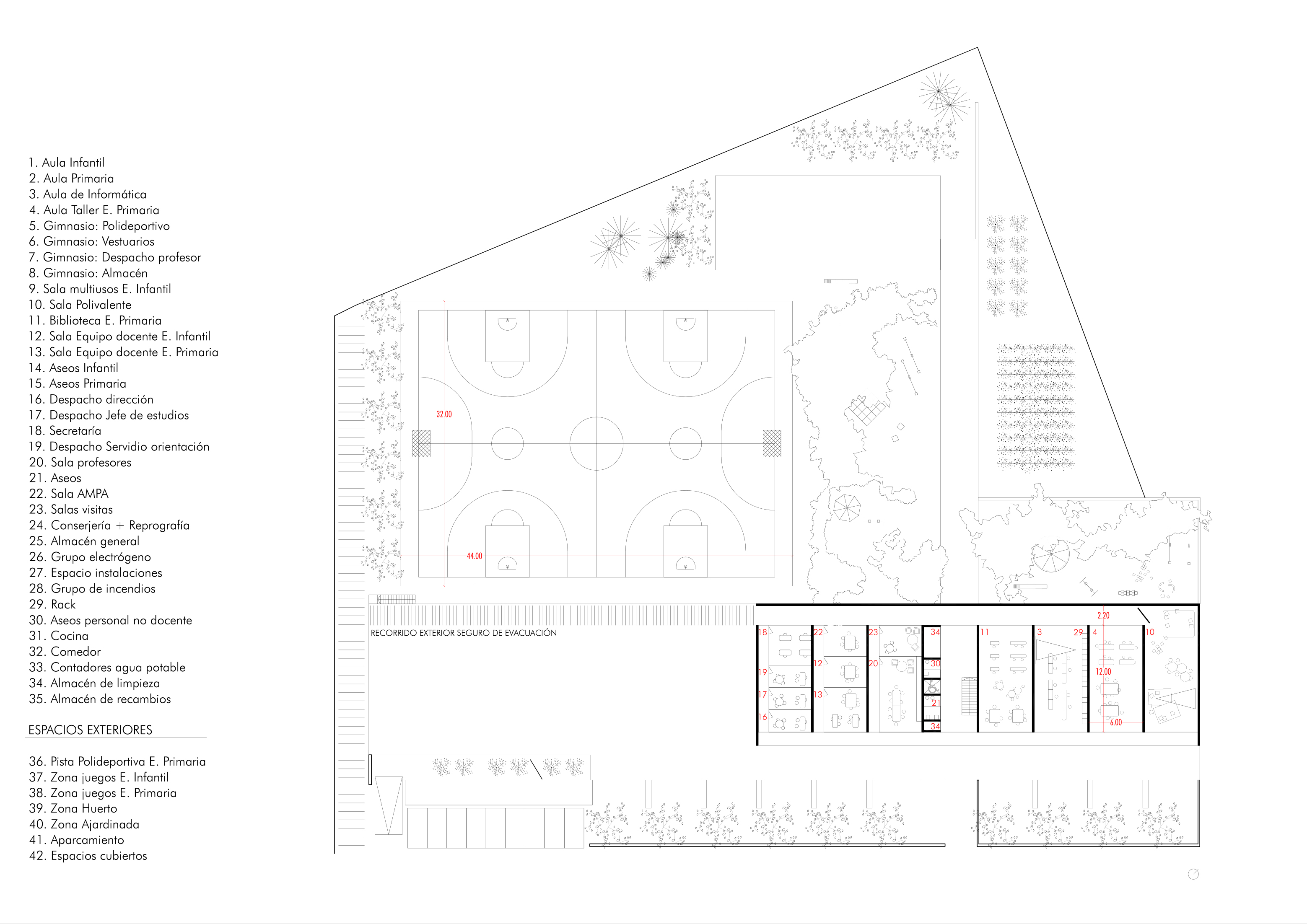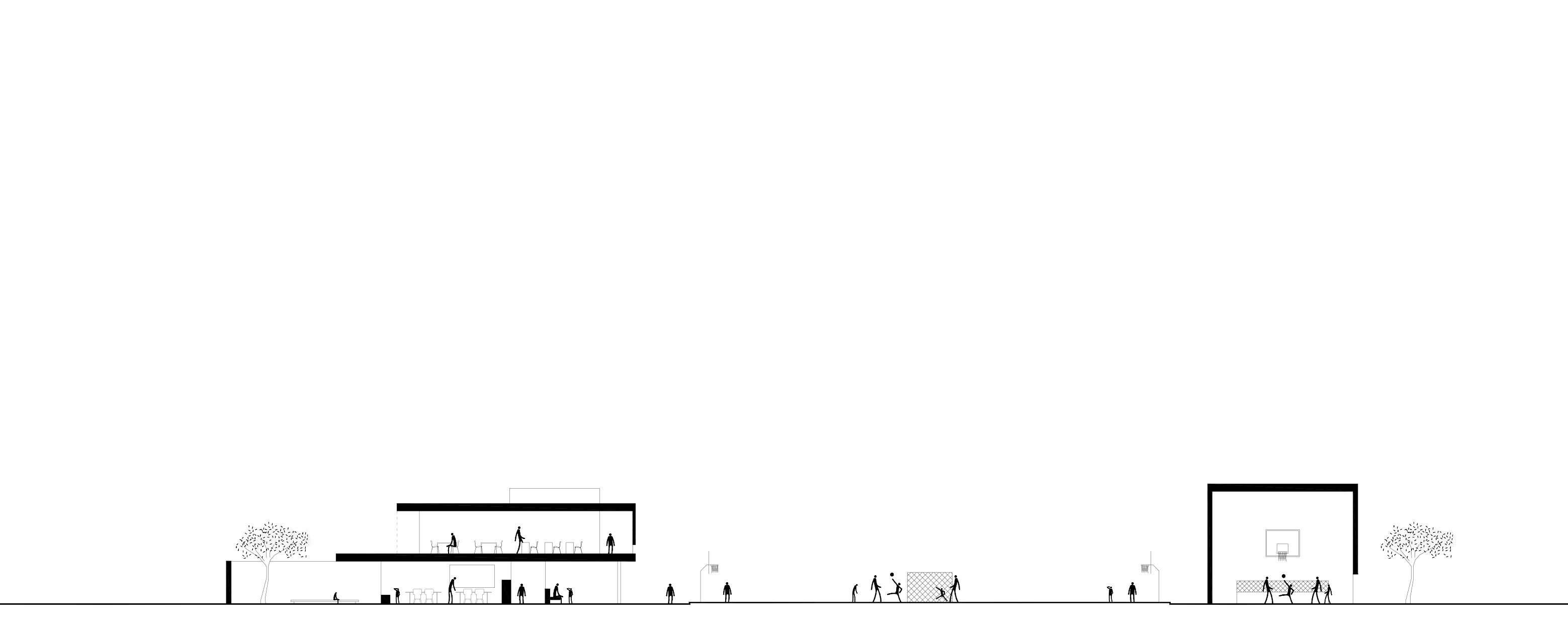 The outdoor spaces have been designed with the intention that there is a reasonable balance between soft and hard surfaces, so that the heat island effect is minimized, and rainwater filtration occurs naturally to the ground and avoid the excess of rainwater infrastructures.