2019. Competition CEIP Santa Quiteria, Almassora, Spain.
COMPETITION FOR THE NEW CEIP SANTA QUITERIA CONSTRUCTION
Competition in Almassora 2019
Xicoteta Òrbita
The project receives the inheritance of the Roman houses that were organized around a central courtyard, which, as a great well, collected both light and rain. And around this air gap the different rooms were distributed, one after the other and communicated by an open or closed peristyle according to the program. This project reinterprets this concept so many times throughout history for different cultures and programmatic needs used.
Adaptation of the proposal to the surrounding urban environment
The entrance and exit of the children from the school will be from a park. The departure of the children from the school is especially tumultuarial, and while the parents talk, the children take the opportunity to play in the adjoining park. The pedestrianization of Human Rights Street in the section that corresponds to the competition plot will connect the park and the schoolyard. This urban strategy will prevent the building from being isolated and thus the very heart of the school will be linked to its surroundings.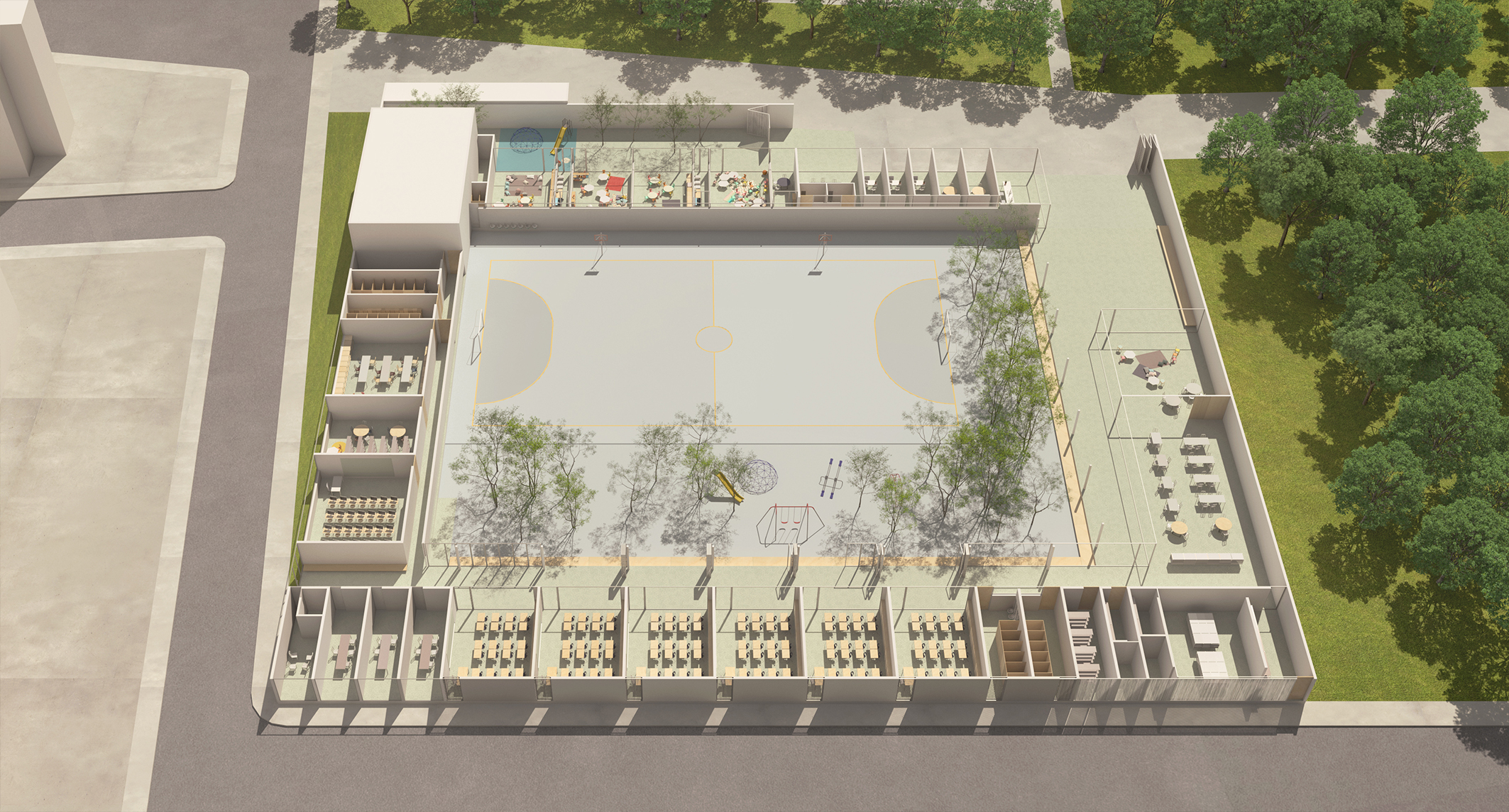 Architectural value
The park sneaks into the schoolyard. And the patio is embraced by the one-story building. It is important that each school space be in direct contact with the ground; Thus the central space of the patio behaves as a meeting place and crossroads between the different classrooms and rooms, which in most days in our latitude are sunny.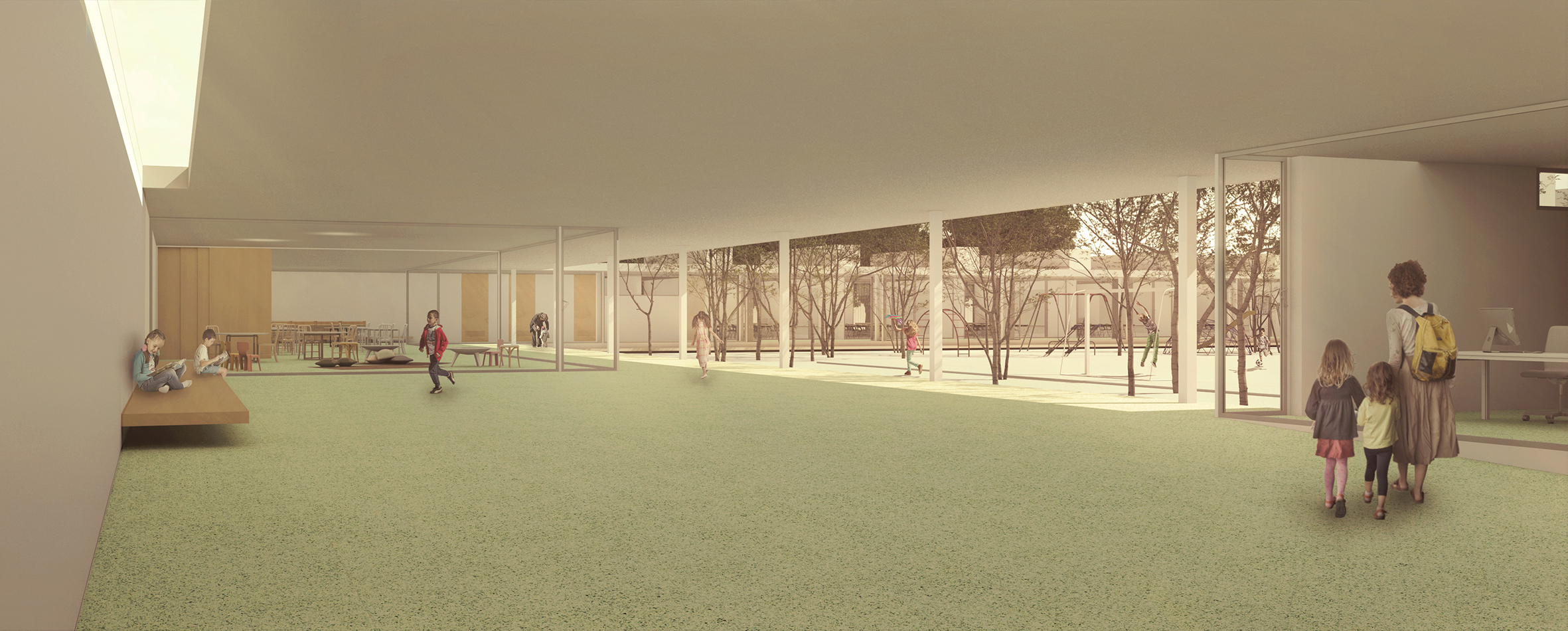 Rationality and sustainability for its materialization
The geometry of the project is simple and rational. The fundamental spatial measures of the building come from the geometry of the classrooms, 6 x 8 meters, which translates into structural economics. And a single deck covers this rational space, sometimes interior and sometimes exterior, in shadow. And then, the shadow of the trees around the patio. It is the shadow and controlled light input to the interior space where the environmental sustainable capacity of our project is measured.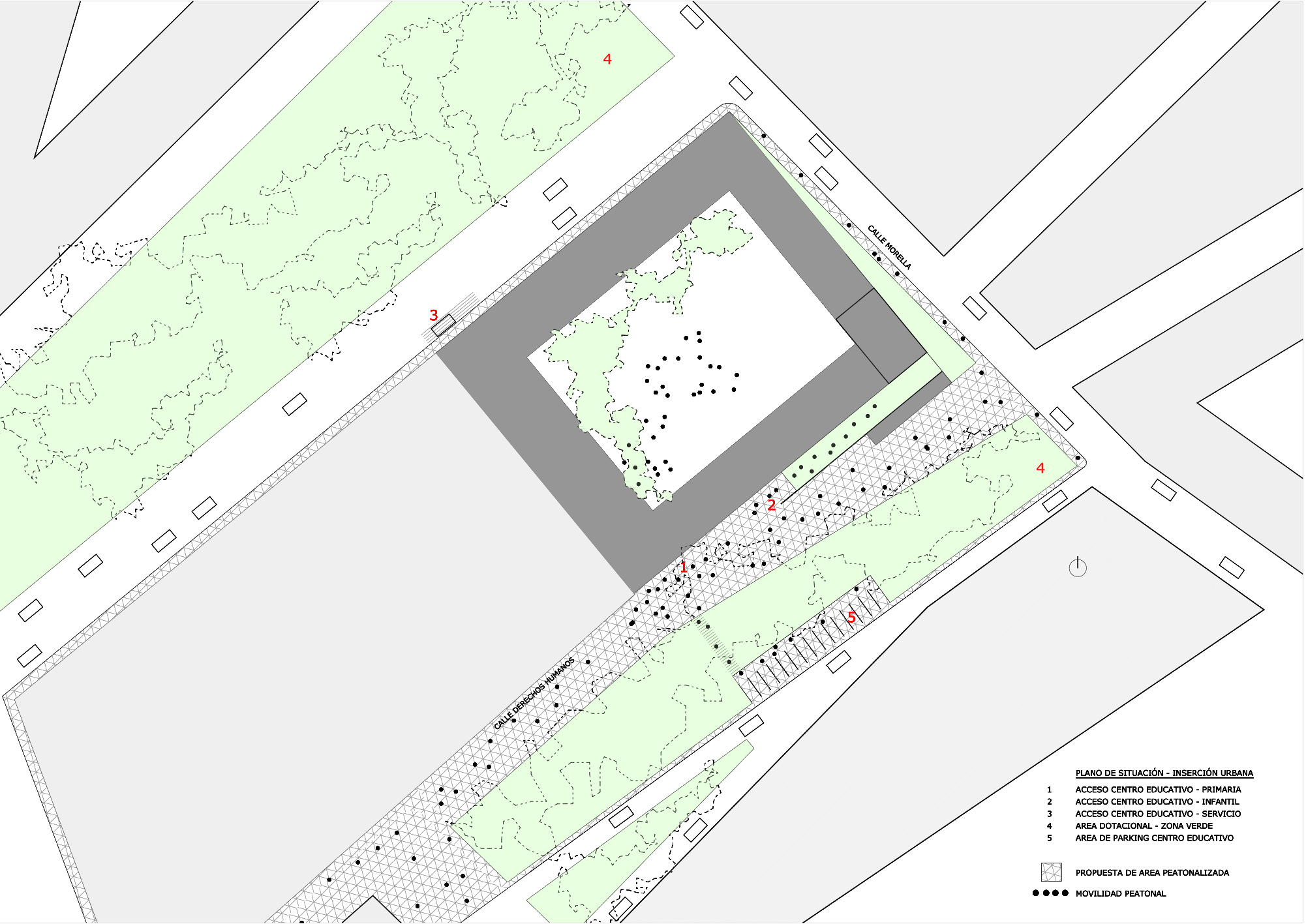 Orientation
Each and every one of the teaching spaces has southeast or northeast orientation where sunlight is friendly for the educational activity and pleasant for learning. Classrooms, where both primary and infant children spend most of their time, take advantage of the southeast orientation. The primary classrooms turn over a large porch that works at the same time as an anteroom and access distributor as well as a large covered room for rainy days or hot days.
The elementary classrooms are related to a more controlled patio through a porch that protects from the southern sun. But not only all spaces are optimally oriented, but all spaces are through, allowing cross ventilation necessary in these latitudes.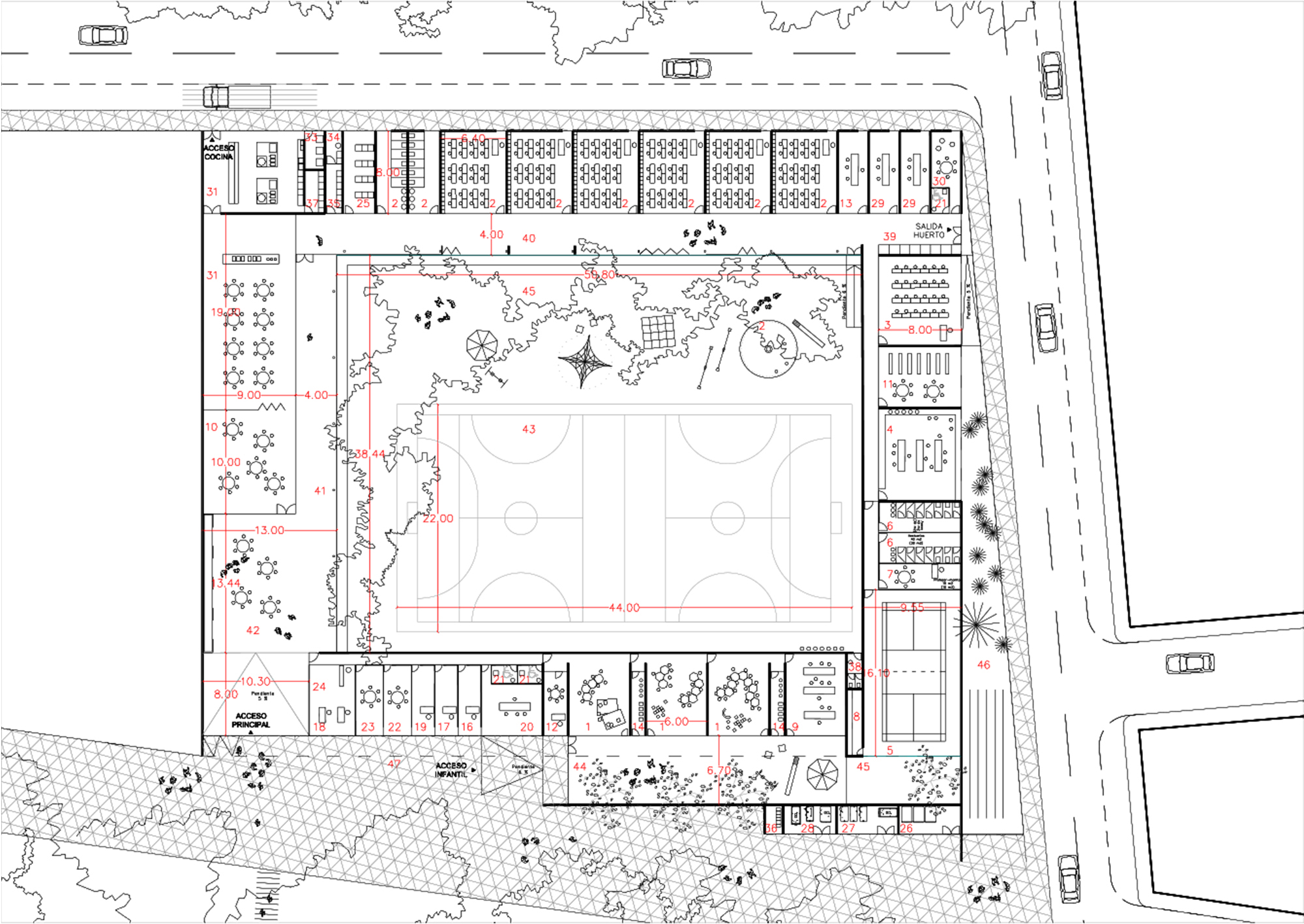 The parking that is intended to differentiate from the main volume for greater security, linking it to a pedestrian area that collects both children's entrances. Children's entrance, giving its own outdoor play space. And the primary entrance, which is completely connected to yours, with garden and activity track.