2019. Competition CEIP Embajador Beltrán, Almassora, Spain.
1st PRIZE – 

COMPETITION FOR THE

DRAFT PROJECT

SELECTION FOR THE CONSTRUCTION OF THE C.E.I.P

"EMBAJADOR BELTRÁN"
Call by the Almassora City Council, within the "Edificant" program.
M'agrada el meu cole

Adequacy of the proposal within the surrounding urban environment.
Student's entrance and exit from the school will be through a big open space. The leaving of the children from the school is especially crowded, and while the parents talk, the children take the opportunity to play in the wide access square. The pedestrianization of Santo Tomás Street in the section that corresponds to the plot of the contest will create a safe and friendly route from the José Ortiz Avenue school bus stop to the access square, space prior to the entrance to the kindergarten wing and the elementary wing.

Architectural and artistic value, originality.
The value of our proposal relies in the fluid relationship of the different outdoor spaces of the school. The pedestrian street, the access square, the kindergarten, the large primary porch and its large playground, are always connected, and act as an intermediate space prior to the heated teaching spaces. On the upper level, the elementary classrooms, all oriented to the SOUTHEAST, overlook the large playground, and the workshops oriented to the north do the same towards the pedestrian access street Santo Tomás. The wide access corridor to the classrooms and workshops is illuminated with natural light, so not all spaces need artificial light throughout the day.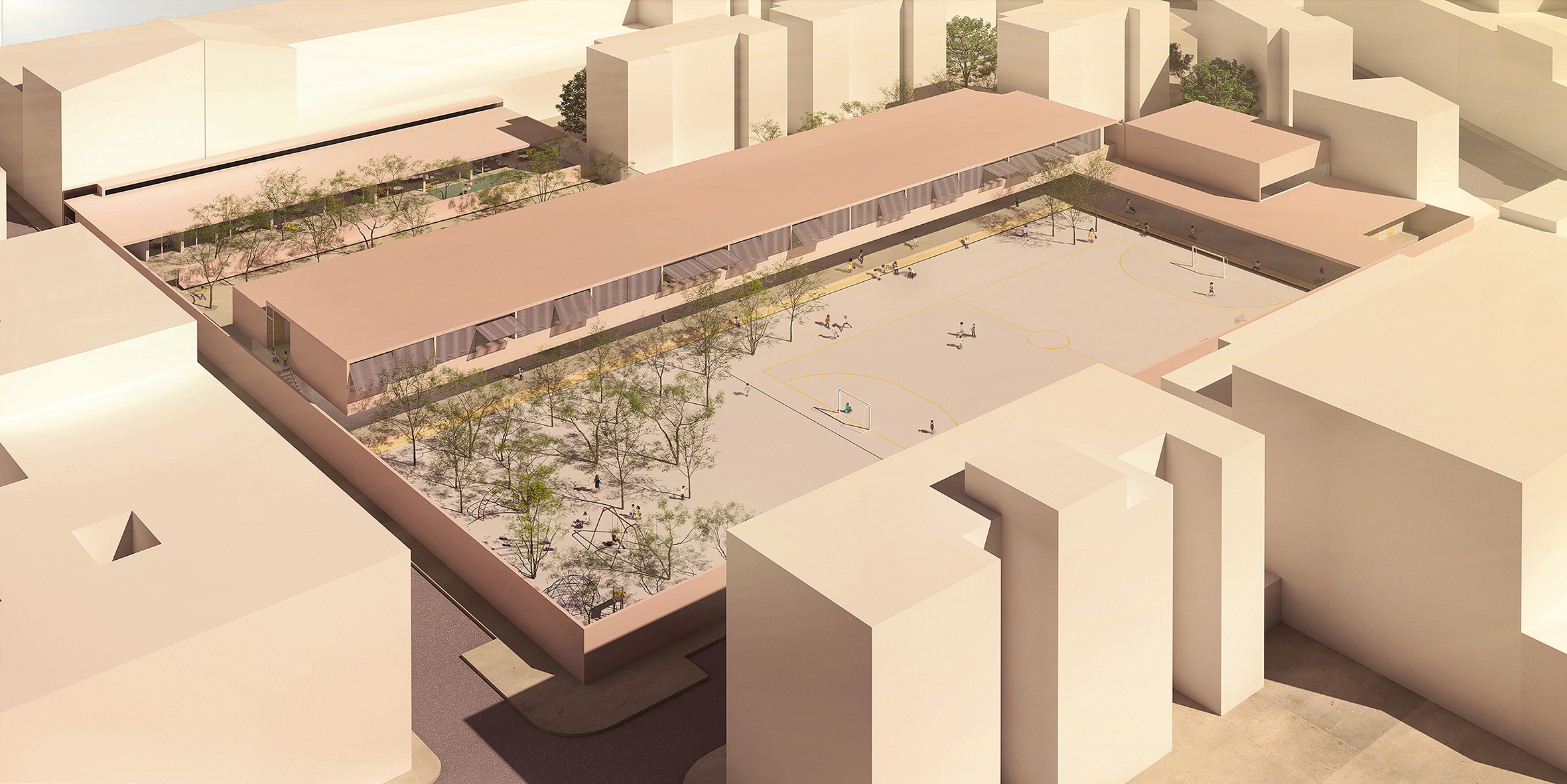 Rationality and sustainability for its materialization.
The geometry of the project is simple and rational. The fundamental spatial measures of the building come from the geometry of the classrooms, 6 x 8 meters, which translates into structural economics. Clear geometry converges on standardization, and standardization in constructive economics. They are two pads, compact, well oriented and illuminated, without structural boasts or superfluous spaces.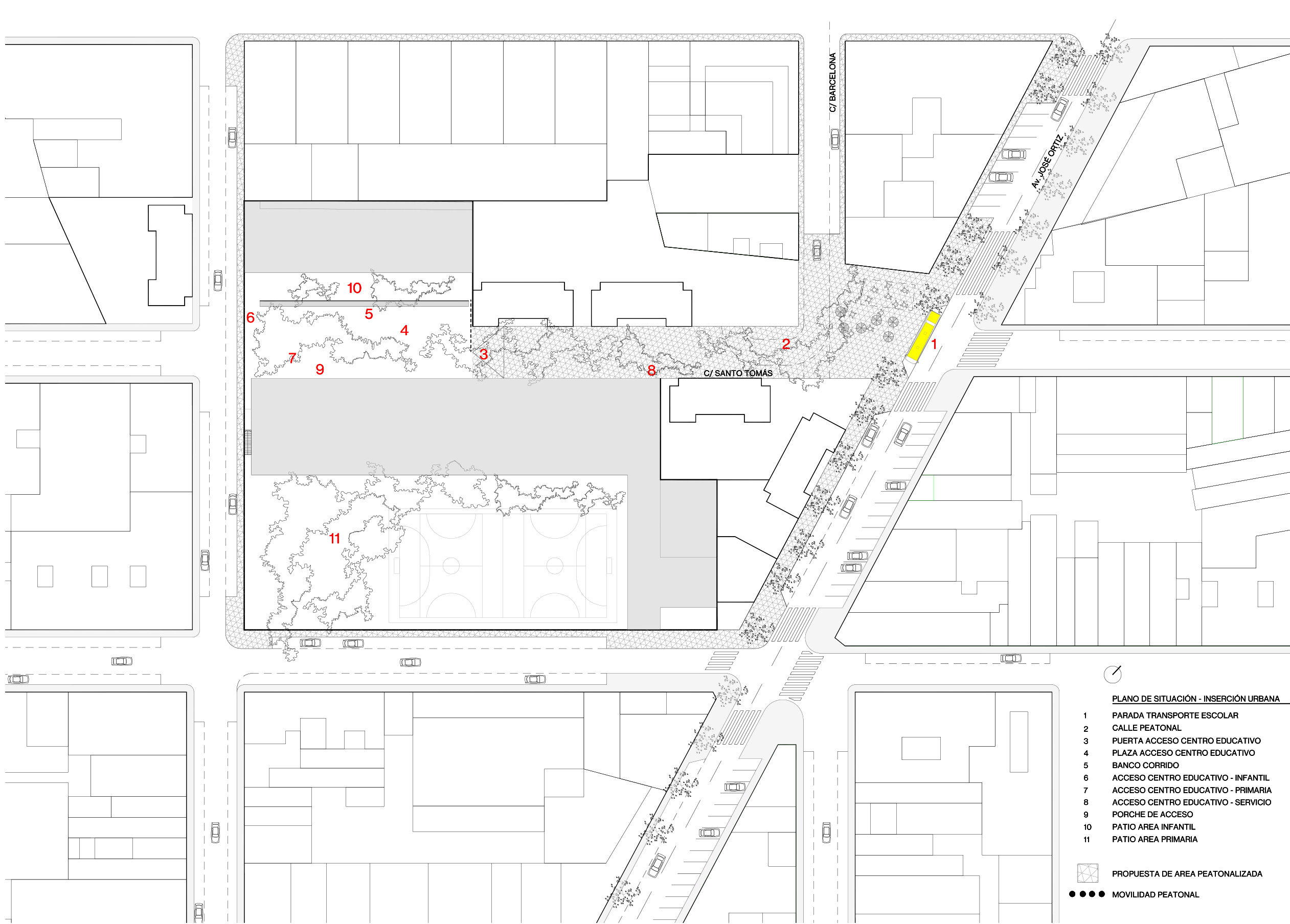 Site plan. Pedestrian access from Santo Tomás street.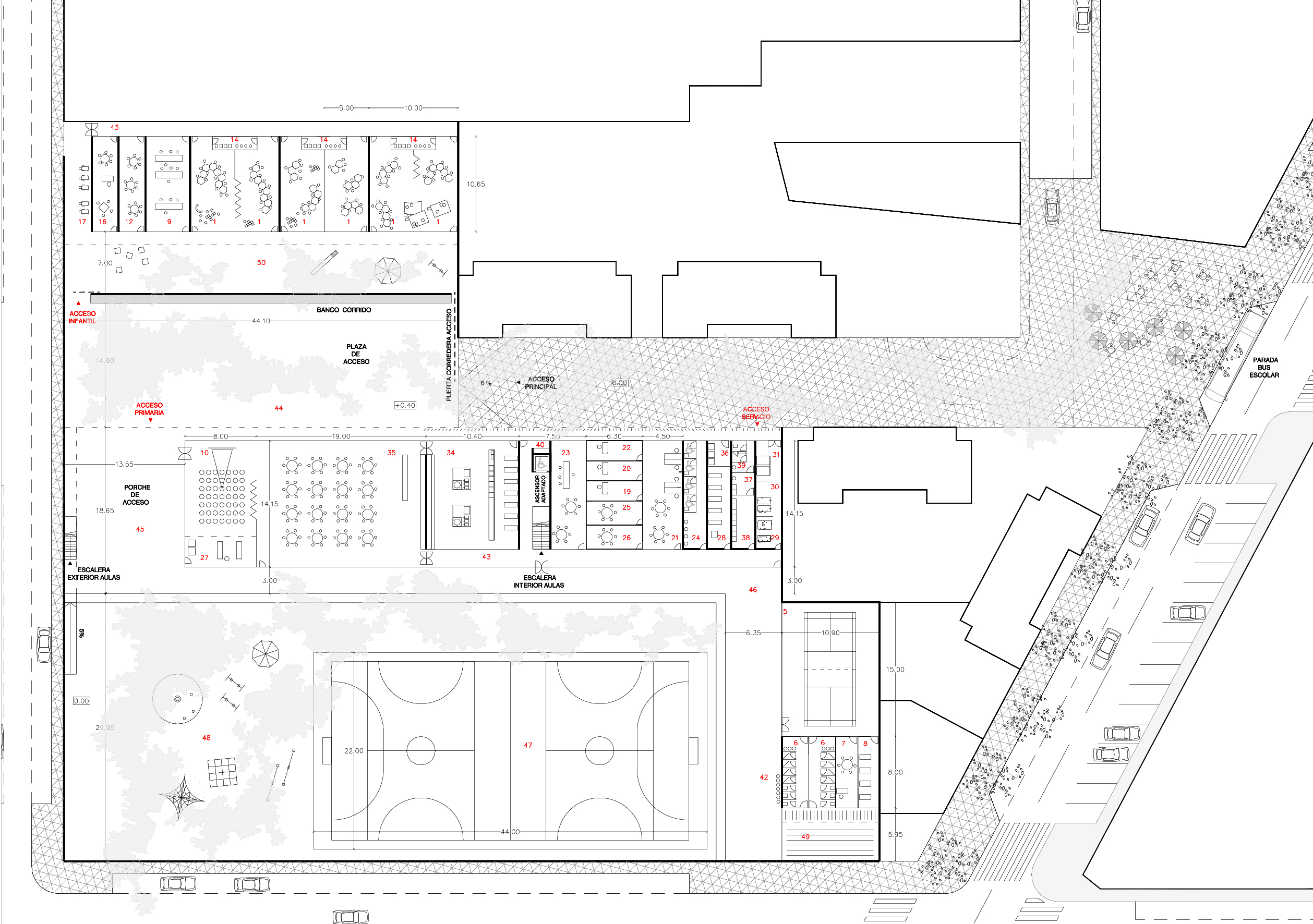 Low level. Kindergarten classrooms, administrative area, primary and sports facilities.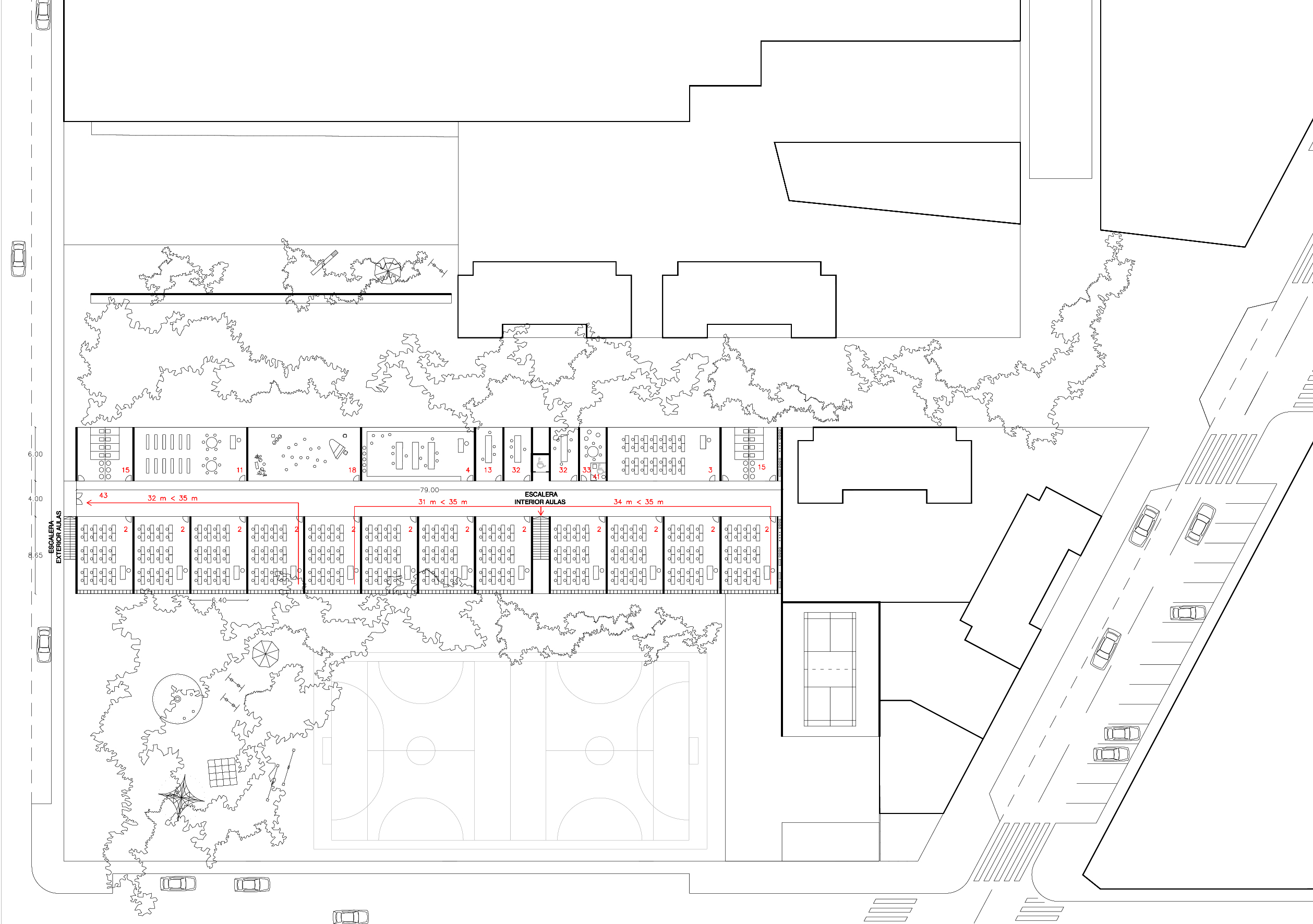 First floor. Primary classrooms and workshop classrooms.

Southeast elevation

Northwest elevation

North-south section