2017. Lebu Surf, Lebu, Chile.
Surf Hostel in Lebu. Chile (2017)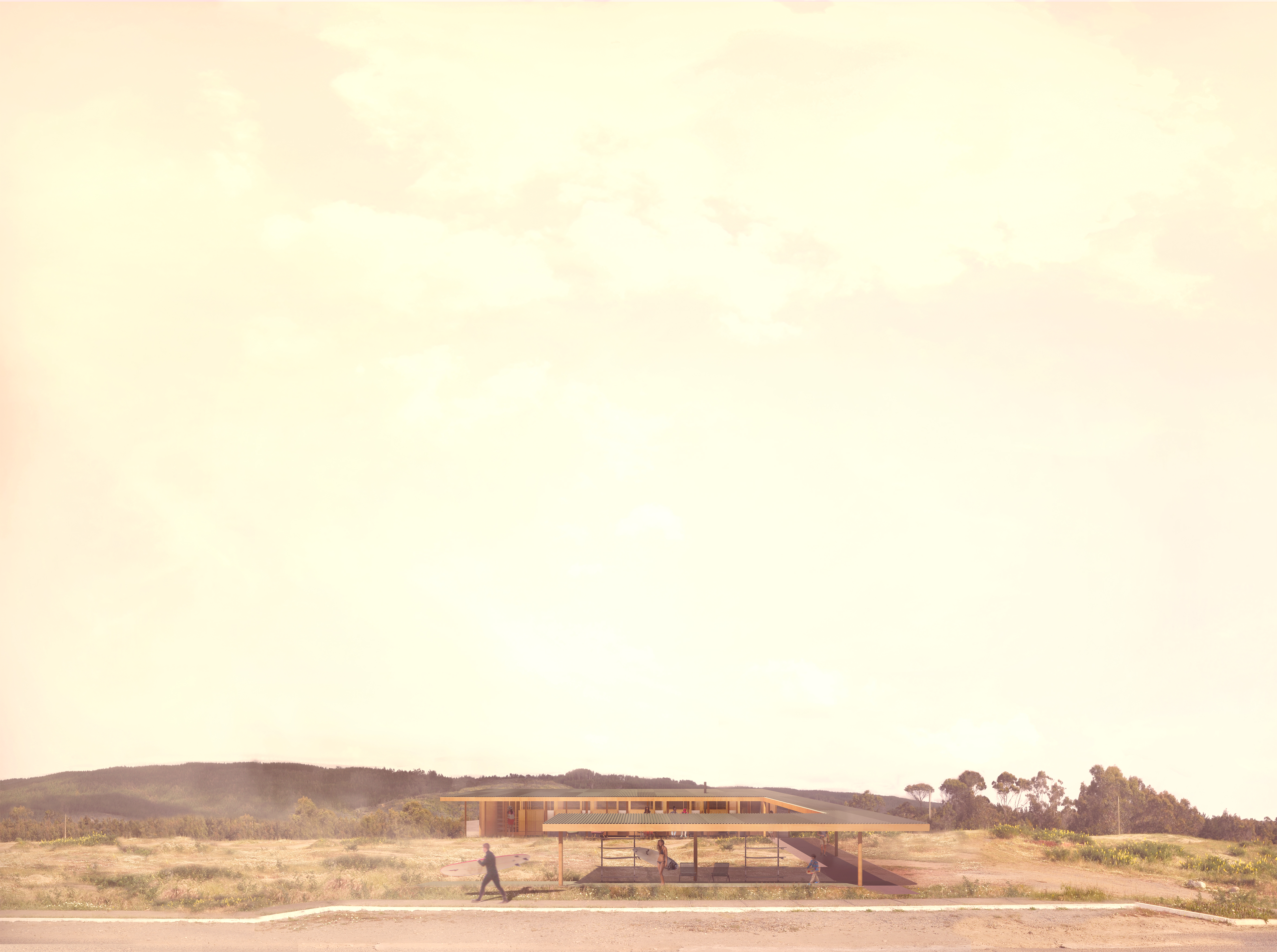 The program of needs, consists in the construction of a "Surf Hostel", as well as the development of the surf school "Lebu Surf" in Lebu, capital of the province of Arauco, inserted in the Biobío Region and located 145 km south of the city of Concepción, Chile. The plot is situated, according to the Community Regulatory Plan of Lebu, in zone A3, corresponding to Lot 19A, in Playa Larga. A terrain of rectangular form of dimensions approximately 25 x 36 meters and direction predominant northwest – southeast, which presents a slight slope in its longitudinal direction.
Lebu Beach. The plot in green.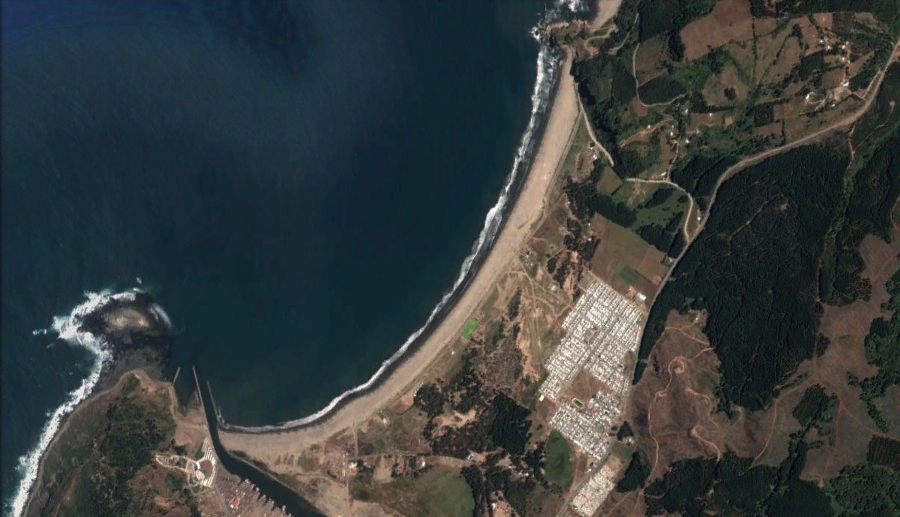 The project speaks very well in section. The continuous deck greets you at the entrance and accompanies you on the way up. Upstairs the common area and a bit above the rooms. Due to the inclination of the deck and through a rip, as a running window, it is possible to observe the ocean from any point.
A patio house with sea views.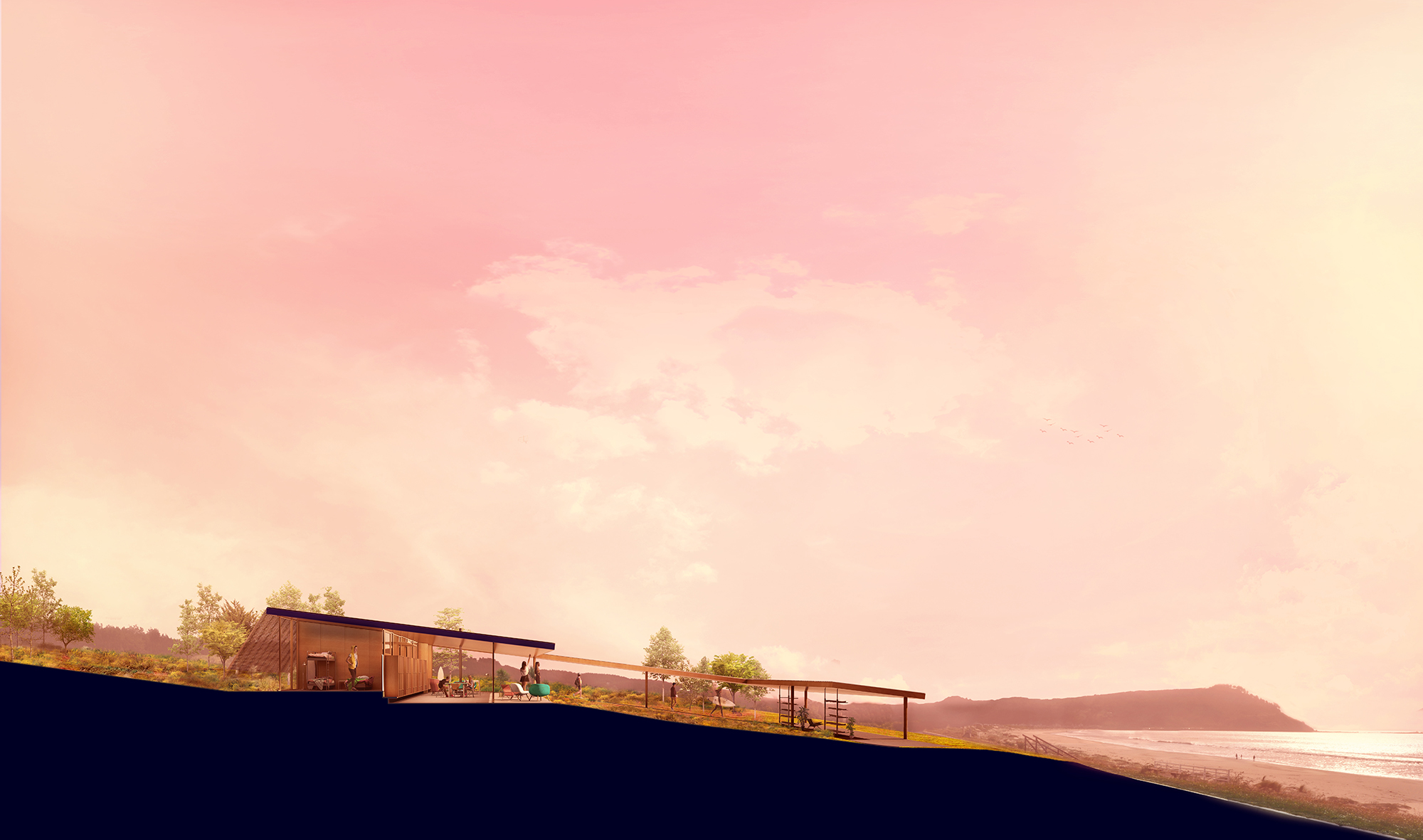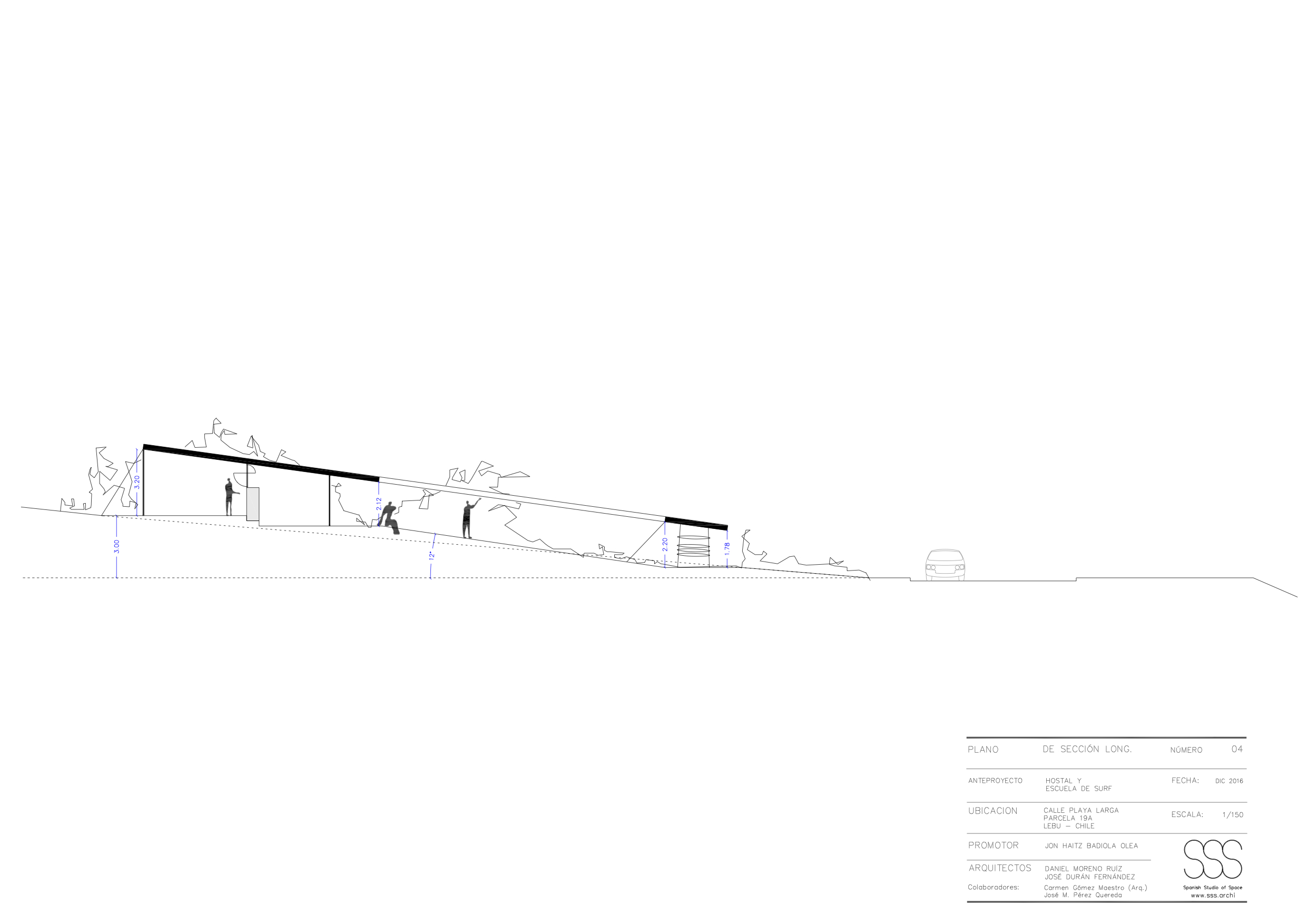 Cross Section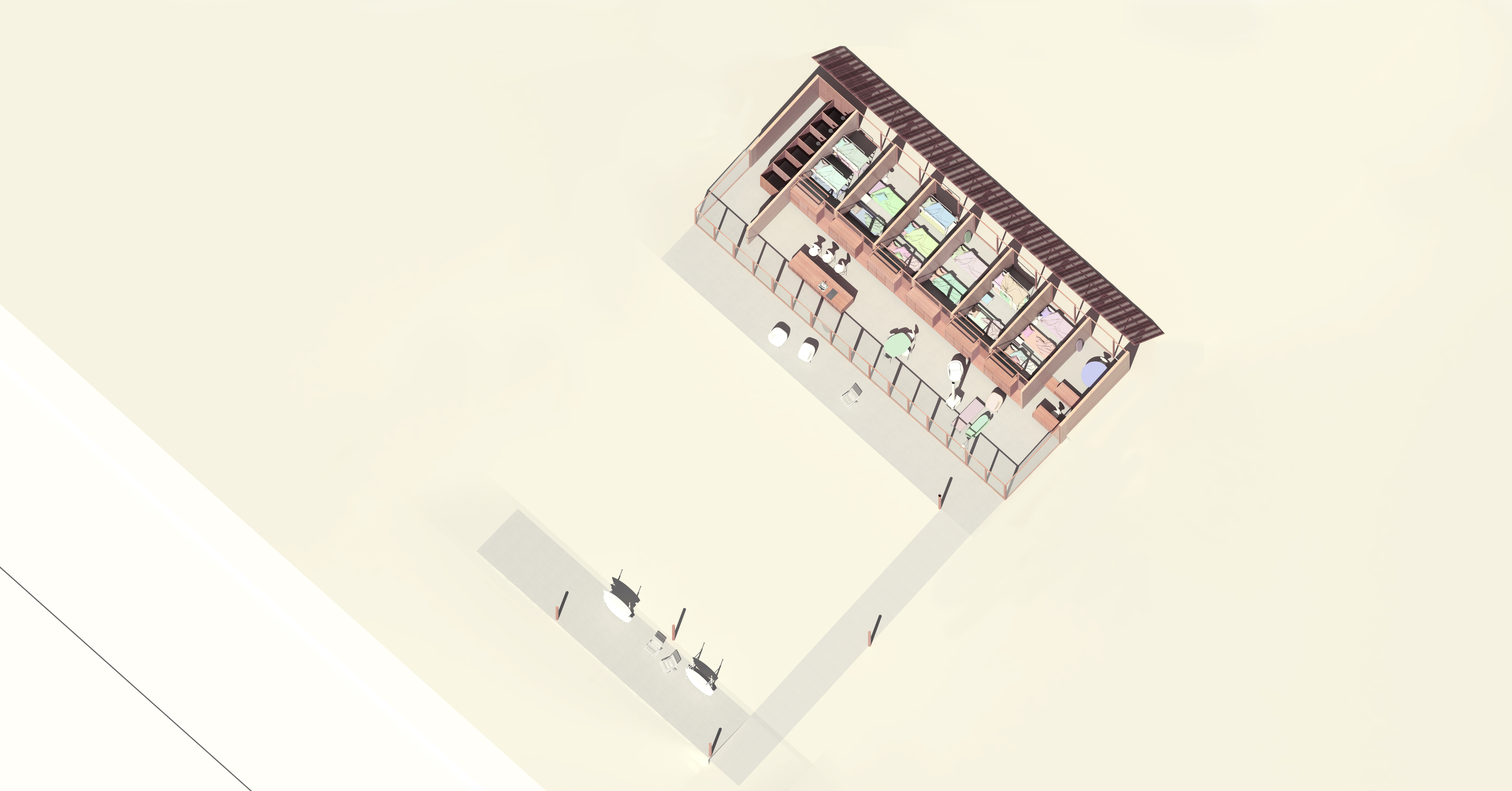 Program distribution
The building is resolved with a single inclined roof. Under it appears, in lower dimensions, the access zone. A surface where to store elements of the activity and rest and recreation under the shade of the deck. Covered by the deck, a ramp two meters wide goes up to the area dedicated to "Hostel". Once above the longitudinal space acts as common area, where there is a living area with fireplace, kitchen and dining room. Annex to this space a series of 8 rooms of equal dimensions, perpendicular to the common area close the plot in the southeast end, where there are 6 rooms flanked by a space for reception and office at the end in front of the ramp, and a Zone of common toilets at the opposite end. The rooms, with capacity of up to 28 beds, are elevated from the common space, being independent of this when moving away from him both horizontally and vertically.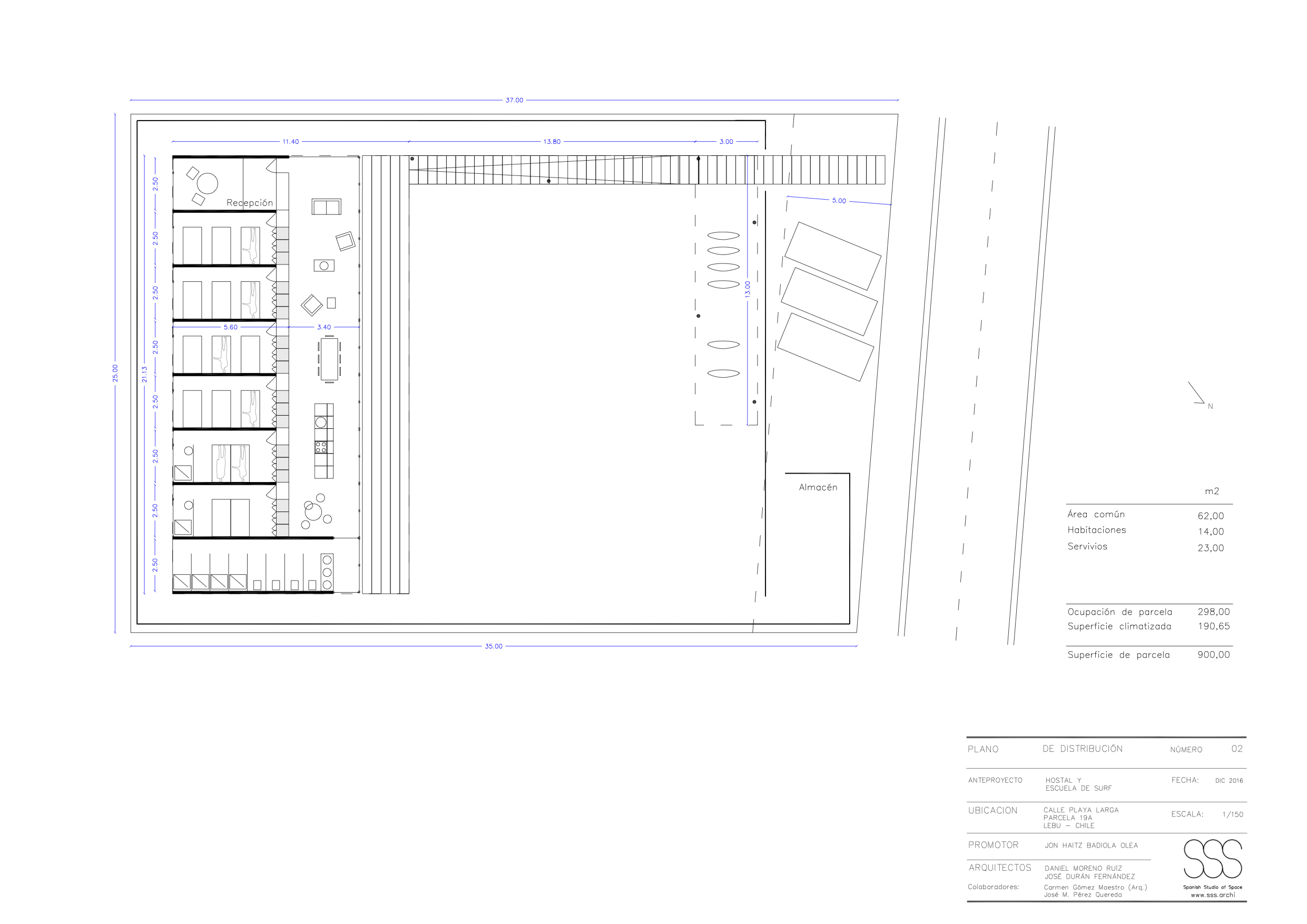 Plan  for 28 beds

Interior view from the common space.
The structural system consists of a mixed structure, pillars and partitions, made of pine wood, which support a light cover of zinc plates on OSB and pine beams, on a foundation made of pine wood piles.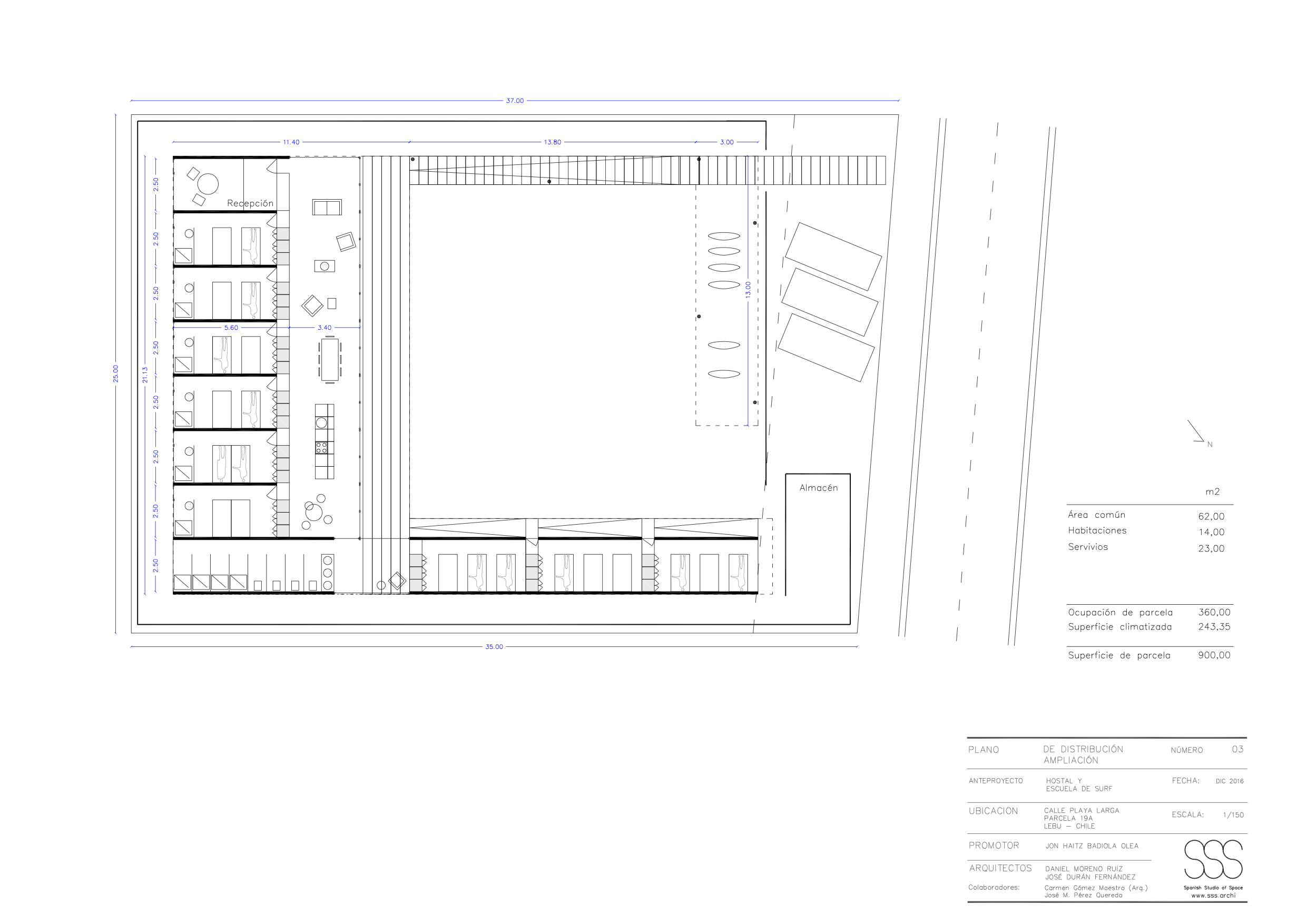 Plan  for 46 beds