2016. Downtopía, Murcia, Spain.
Downtopía. Equipment and residence for people with down syndrome. Murcia. Spain. (2016)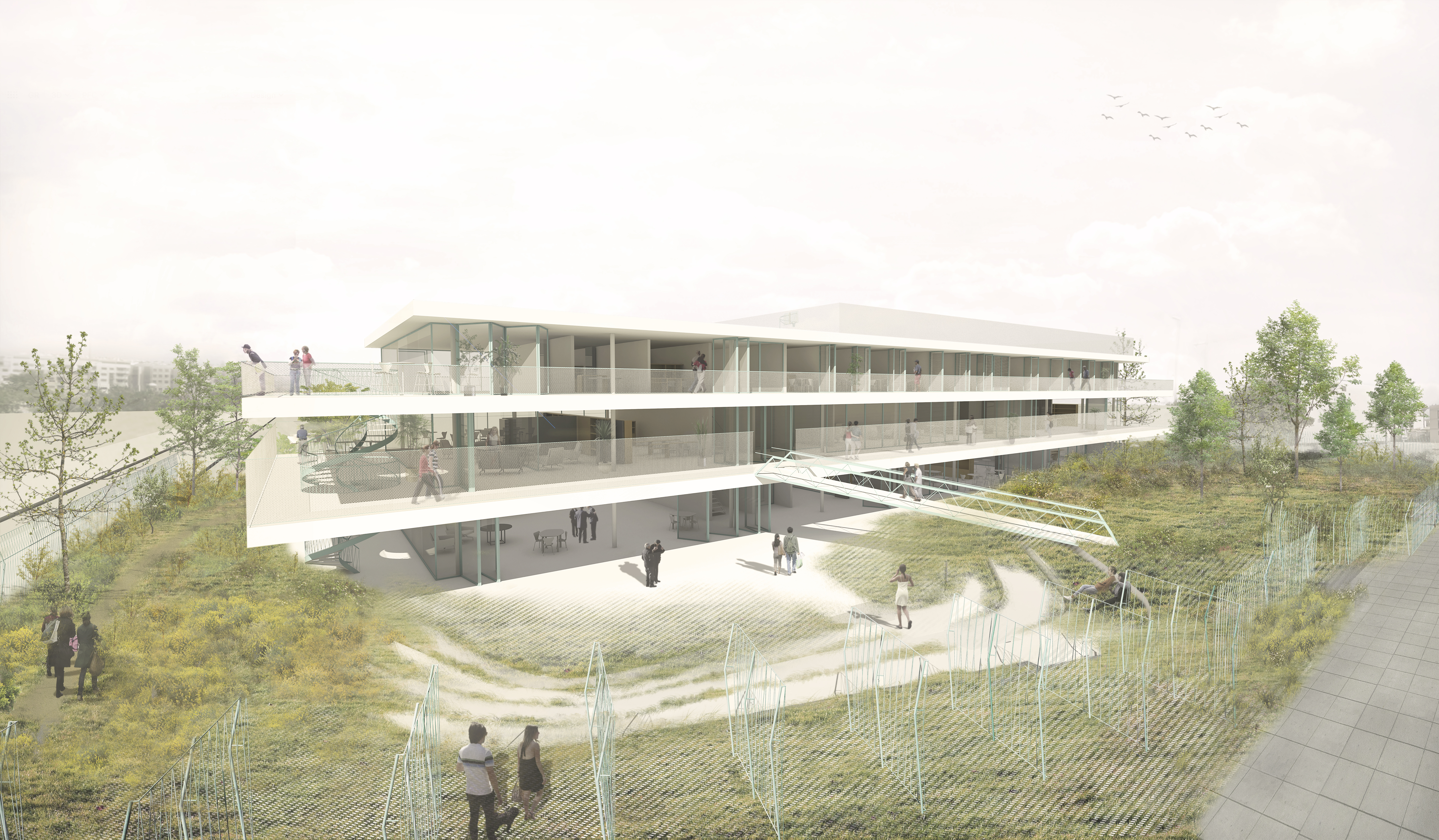 In Mediterranean climate one lives most of the day outside the buildings. The street, the square, the terrace or the patio, are open spaces, and they are the clear protagonists of the warm Mediterranean habitat.

Our building takes advantage of this climate, looks at the outside and feeds from it.There are outdoor spaces under the trees. There are outdoor spaces such as terraces, covered and uncovered. There is an amphitheater square where all the outer spaces converge. There are spaces for outdoor sports with views of the city. And there are interior spaces that can be exterior.
Orientation: 1
A pedestrian itinerary ends at the western edge of our plot. The road comes from the north, from the orchard that surrounds the city of Murcia, 500 meters away. Our building is a green square at the end of this road. Or at its begining. Square and path are two elements that are oriented to the mobility of the pedestrian. Connecting the space of the building and its access point to the pedestrian itinerary is our urban response.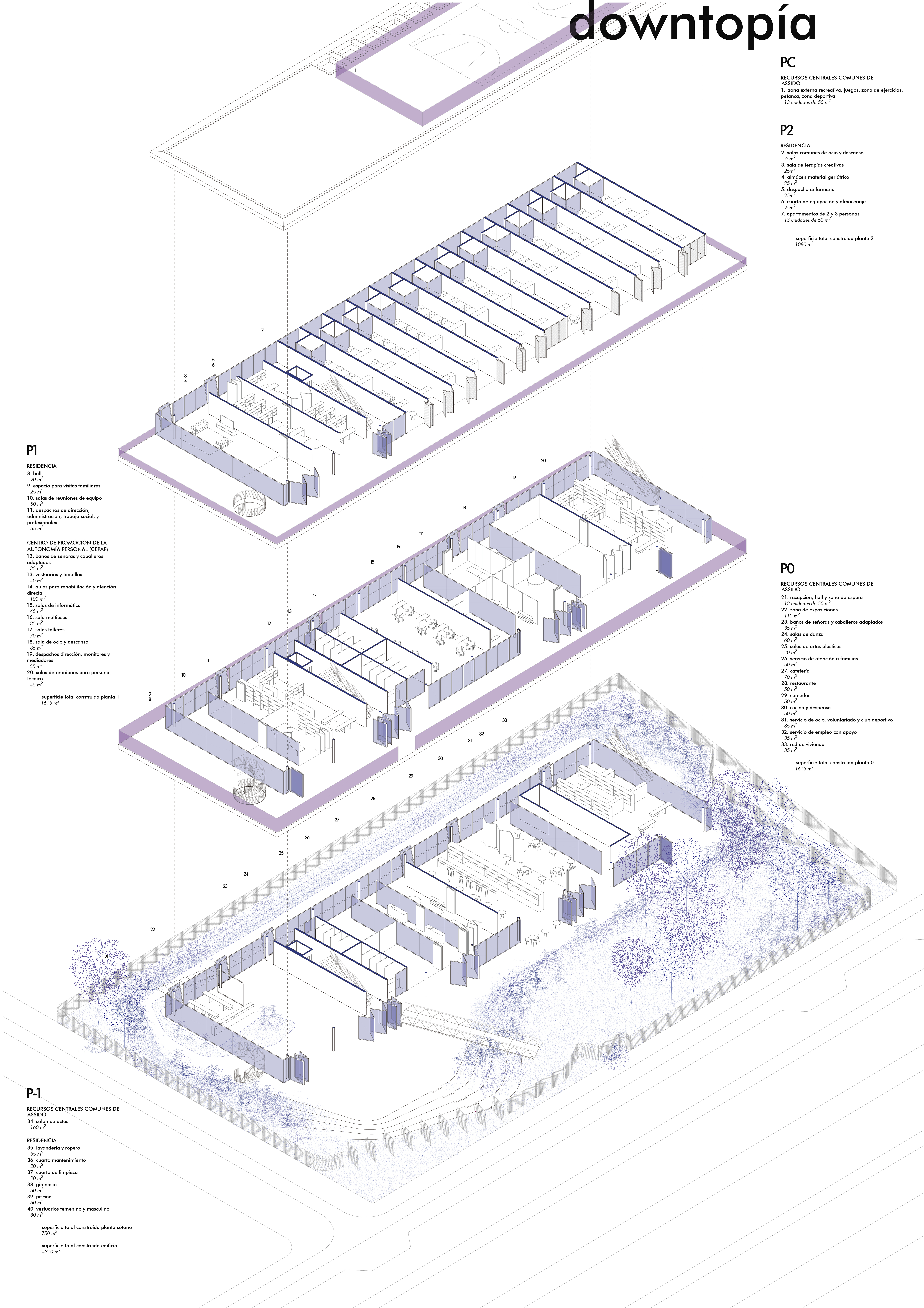 The ground plane is ductile. We mold it gently, downward, as if we were sinking slightly, to protect ourselves from external traffic. And on this molded and depressed plane we spread a green mantle. The building rests on it.The ground floor of the building is nature. Nature enters our building flooding, like a raft of water in motion. On the wavy and liquid vegetal orography, the building floats.