2018. Urban renovation in Almansa, Albacete, Spain.
1st PRIZE

 – Urban renovation competition in

 Almansa

 (Albacete) 2018

SSS  +    COAUTHORS:
Ángel Fito, Architect

An urban corridor to the castle of Almansa

The city of Almansa always looks towards its castle, because in it is its genesis and its future. In the urban future of the city, the castle will not be just a symbol, or a monument to contemplate on the hill of the Eagle, static and timeless. But it must be conceived as a latent heart with its almond shape towards where all the natural lines of movement of the city are directed.

Thus, with this vision we project an urban corridor that is born at the northwest gates of the city and enters it until reaching the Puerta de Poniente of the castle. But until then, the sinuous urban corridor constructs new spaces for the city, spaces full of vegetation, sunny and friendly with the pedestrian. These three urban strategies are the conceptual basis of our project for the regeneration of the city of Almansa.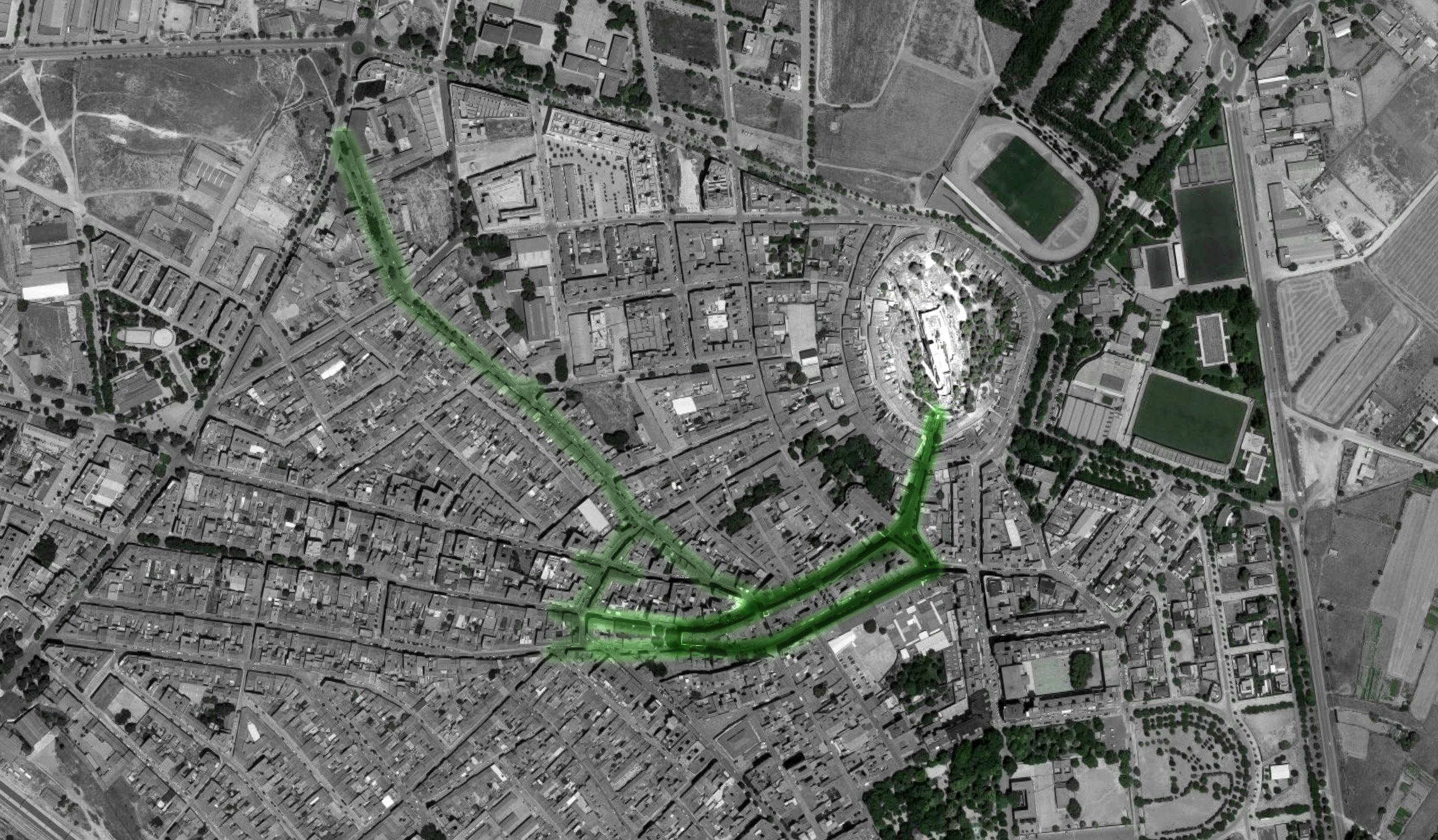 THREE URBAN REGENERATION STRATEGIES for the urban center of Almansa
Urban naturalization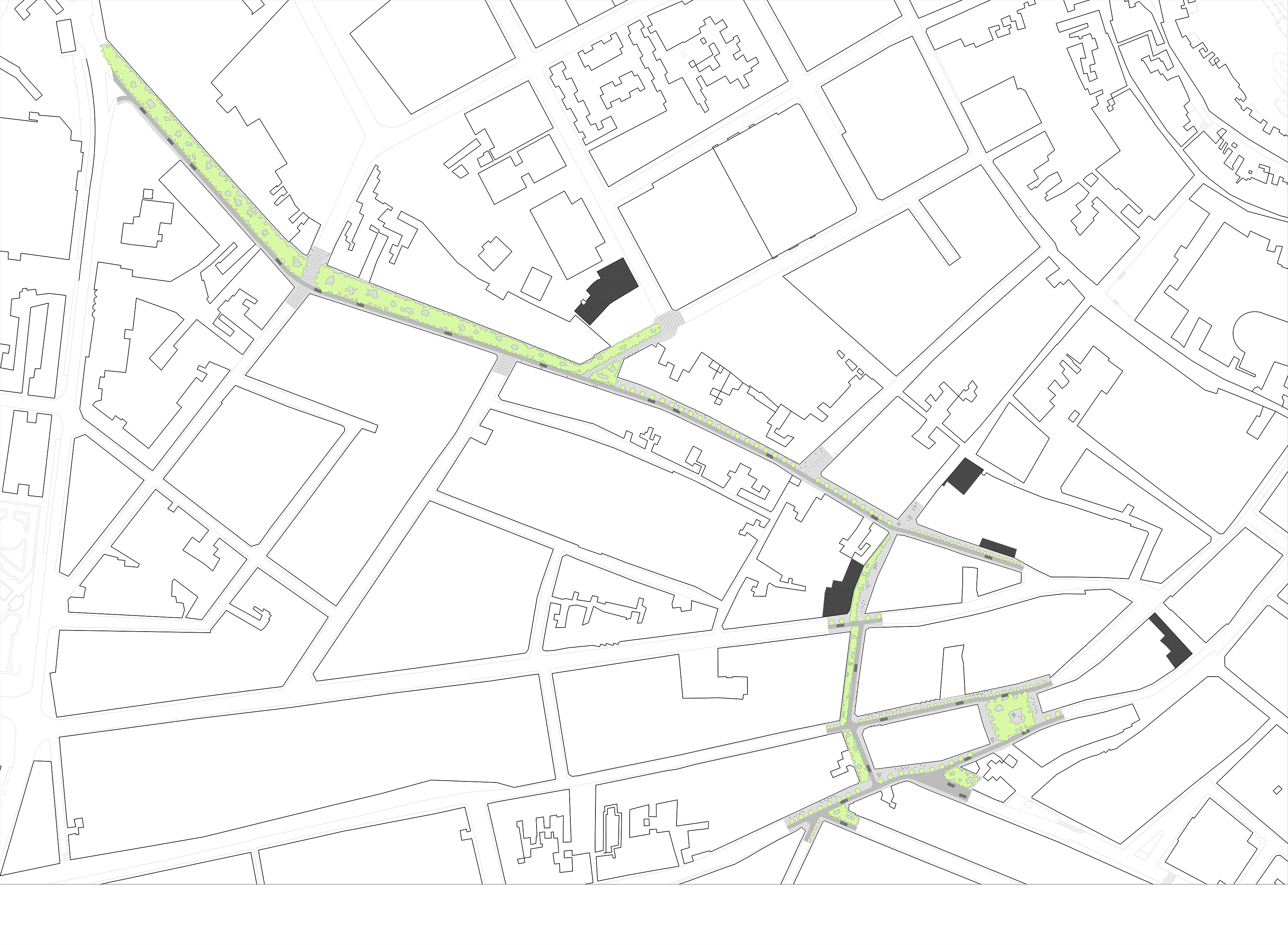 From the beginning of Campos Street begins a lush linear garden of 350 meters in length, wide until it reaches the surroundings of the Duque de Alba school where it narrows to turn on Calle Federico García Lorca. Here the space becomes wider again, and we transform it into an elongated square where the Coliseum Cinema looms and extends along Duque de la Victoria Street. Here the corridor bifurcates into two branches that flow into Plaza Santa María, a beautiful funnel space that leads you to the foot of the Puerta de Poniente.
Friendly city with pedestrian
A fully accessible, continuous urban plan is proposed without any grading steps or steps or curbs. We project an urban space directed to the pedestrian, where the walkers flow without obstacles, the children play without danger and the elderly converse in the shade of the trees in a quiet street.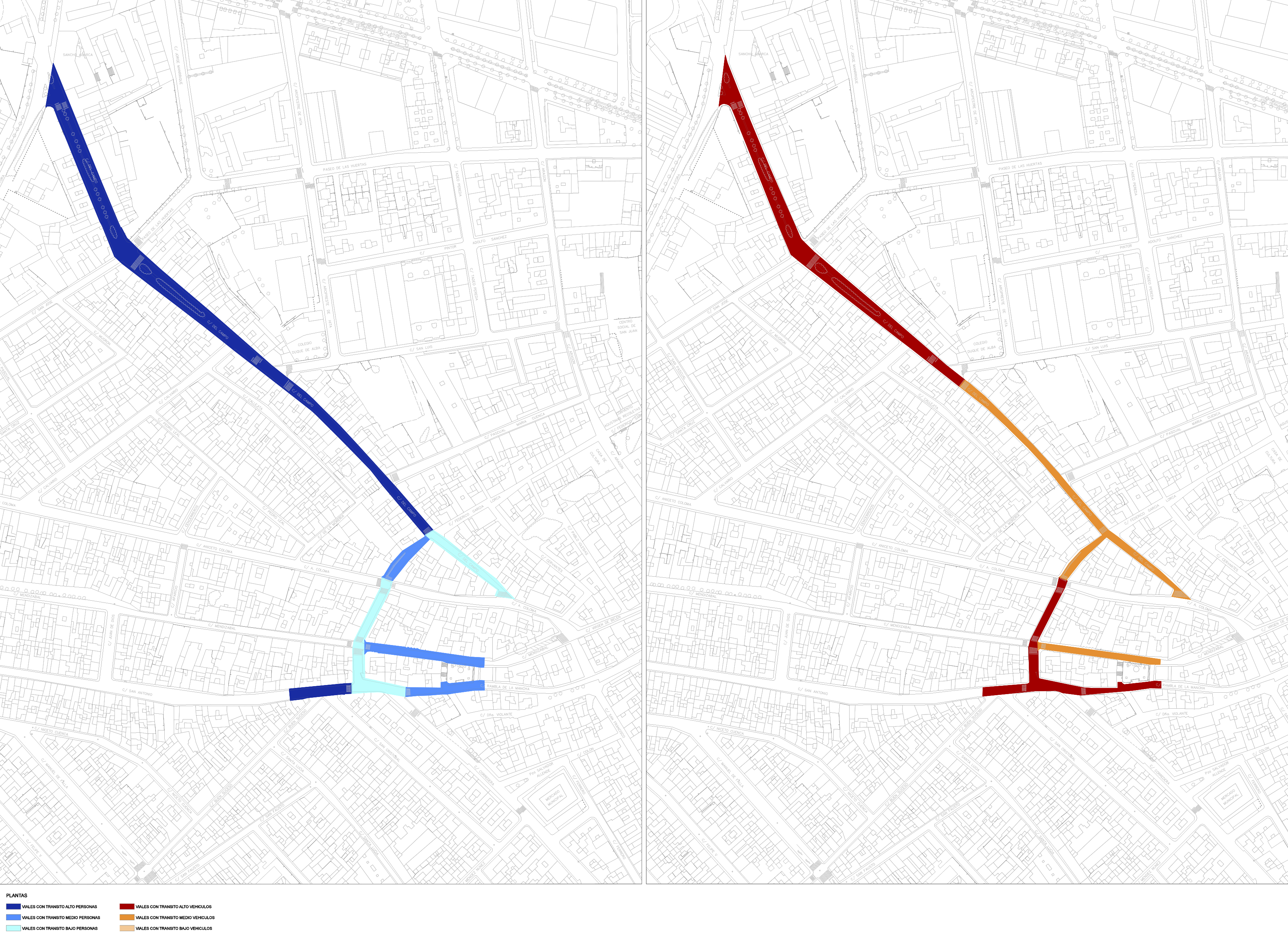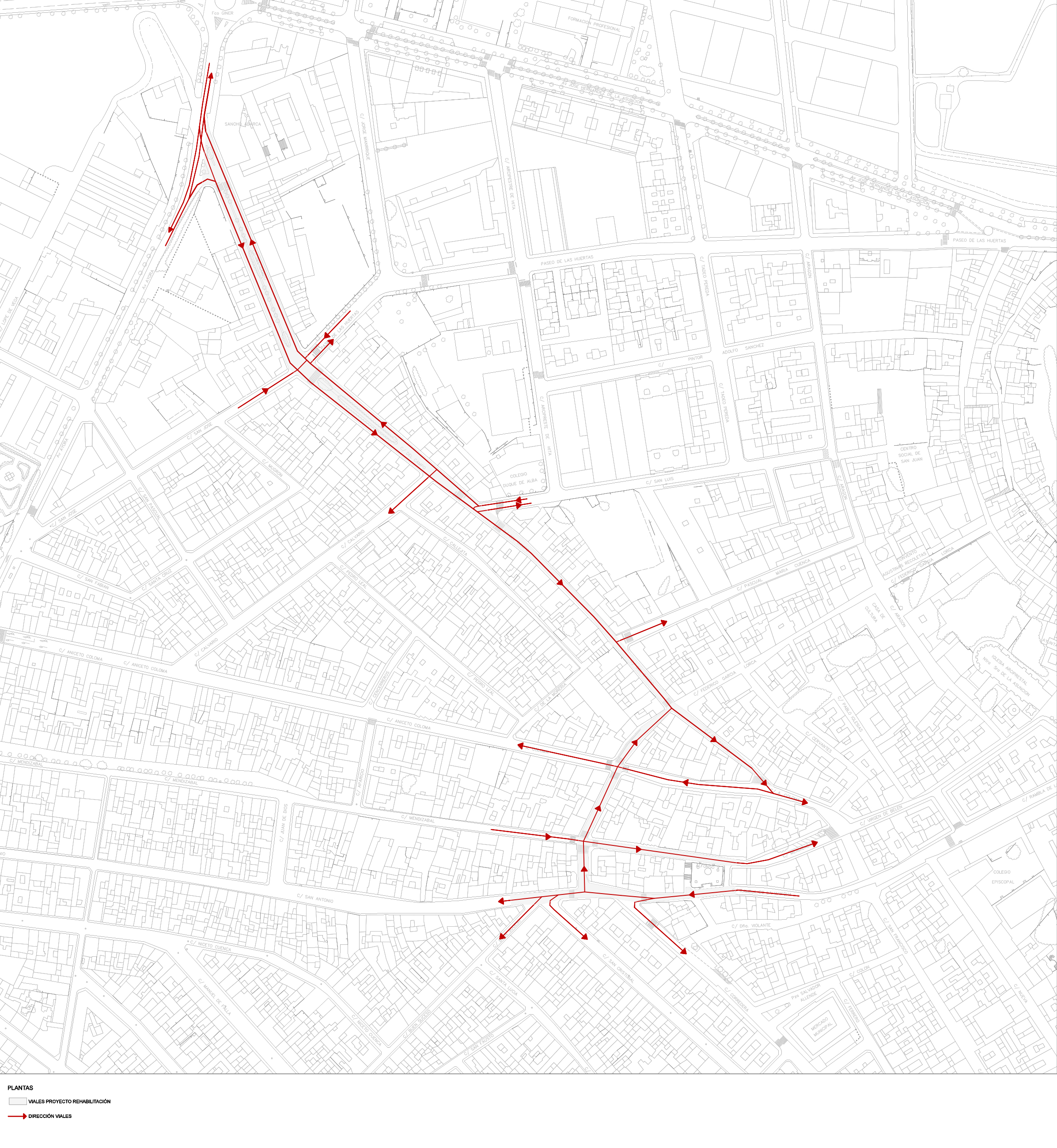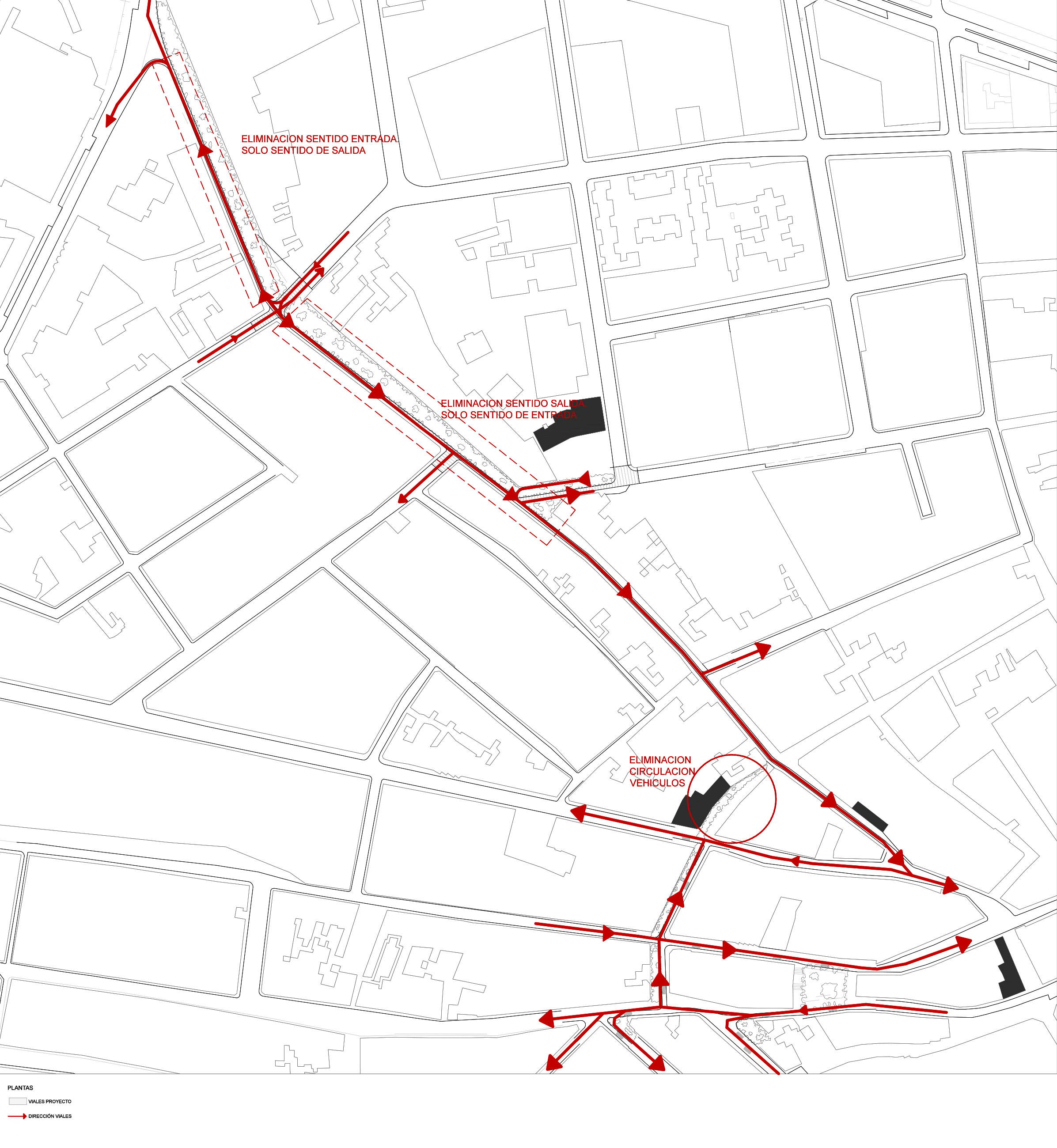 The sunny public space
All the new squares and gardens are projected on the sunny sides of the streets. The trees, the benches, the children's games and the terraces are arranged under the southern sun. On the other side, in shadow a sidewalk, and between these spaces the lane of vehicles that always circulate in one direction.