2016. Countryside house, Murcia, Spain.
Countryside House. Ricote, Murcia. Spain. (2016)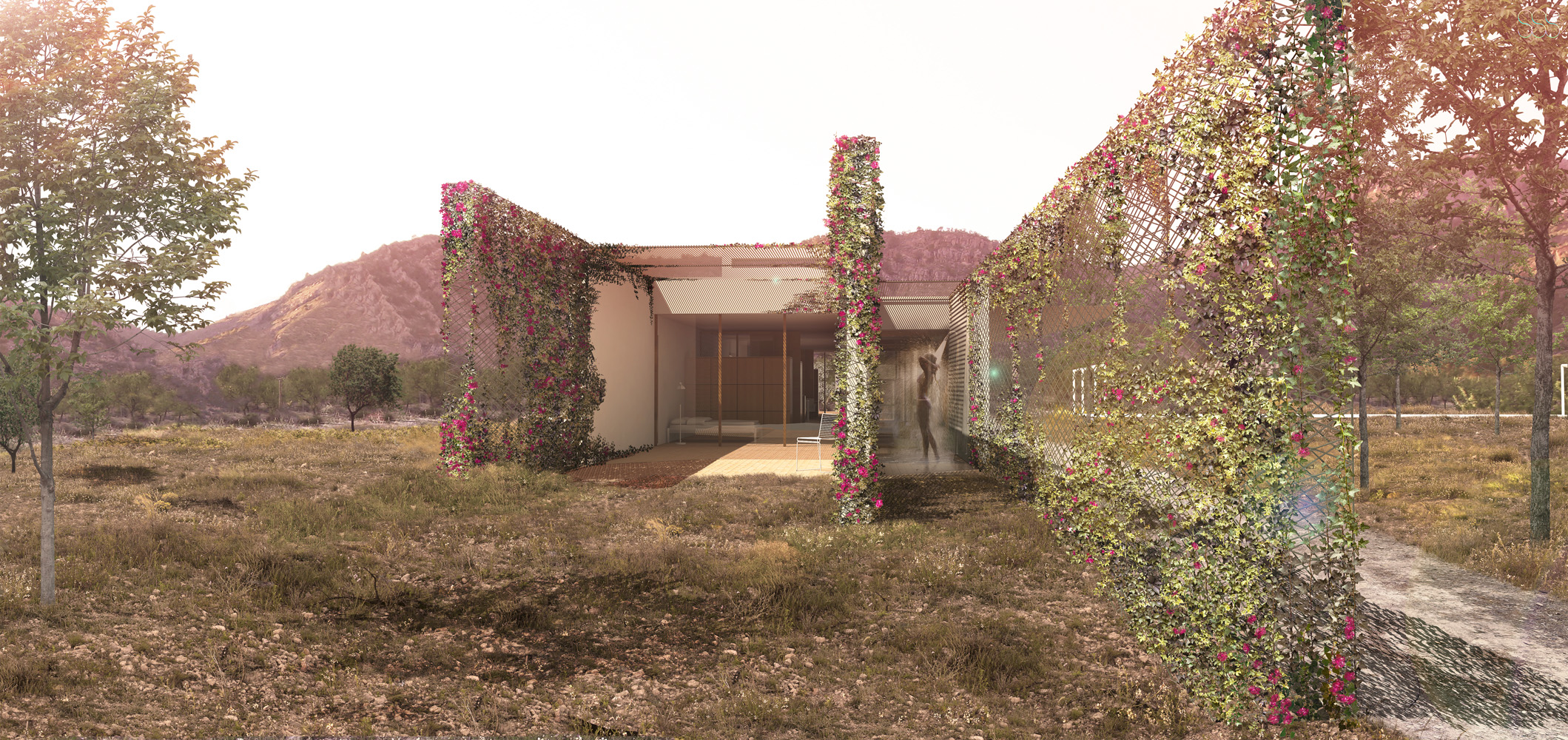 The house is located at the edge of a great valley, and looking back to the mountains. The landscape is light brown colored, with green bushes and olive trees. The kind of semiarid landscape that features the interior region of Murcia. The house is a shelter for the extreme climate, built with stone walls and shadows…  white to reflect the sun rays and long and low to reduce the impact over the environment.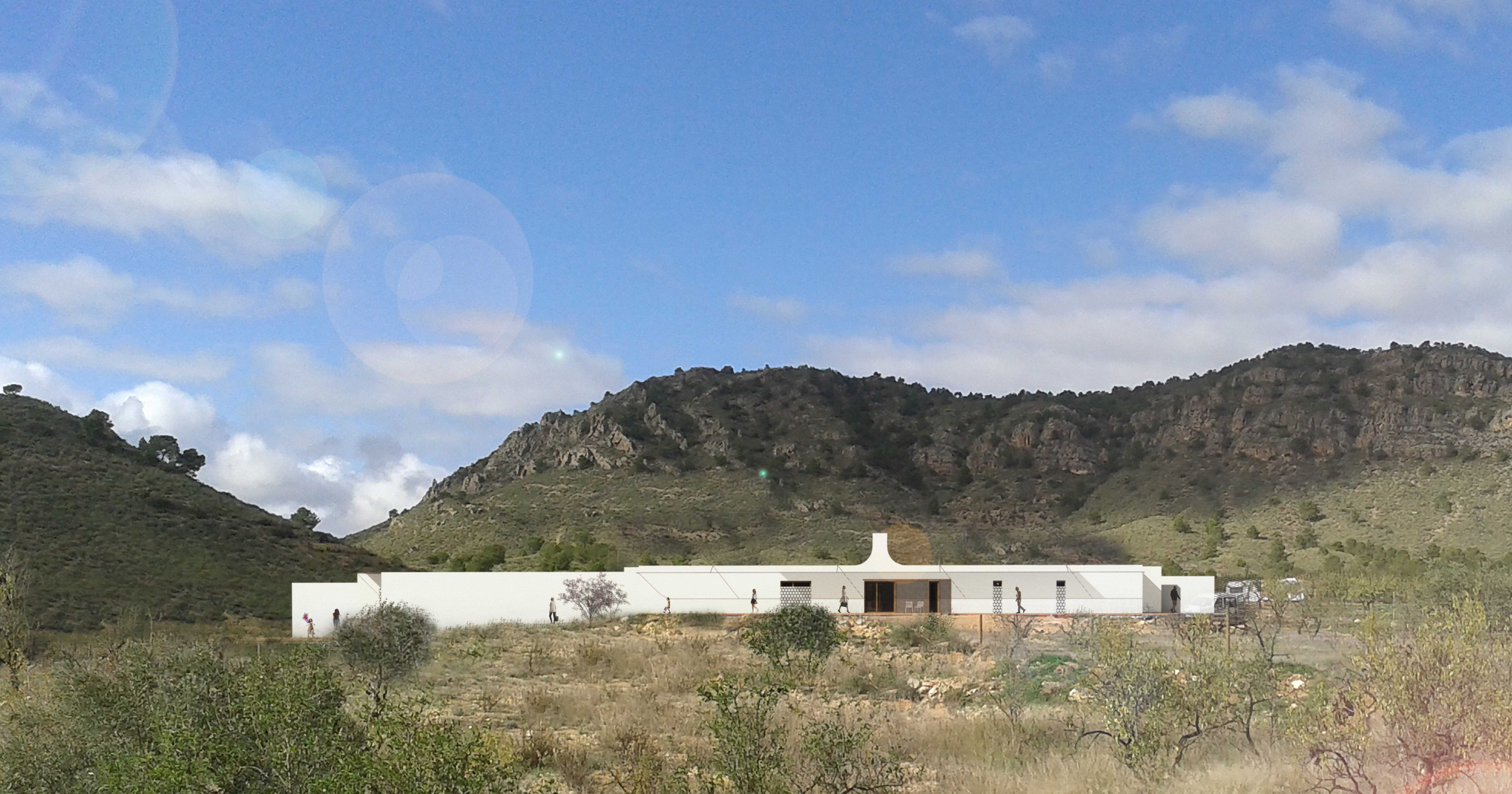 Main Facade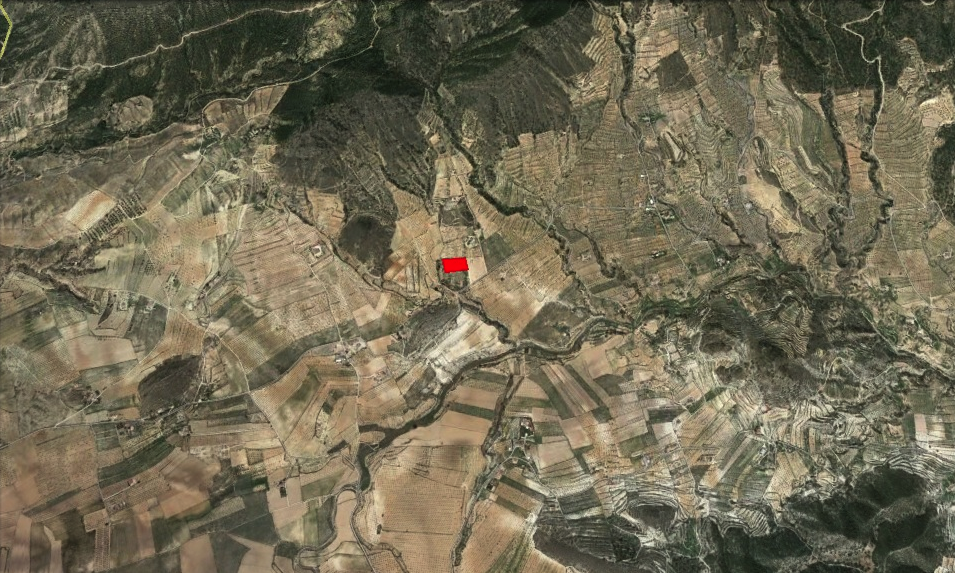 In red, the Plot. Ricote Valley.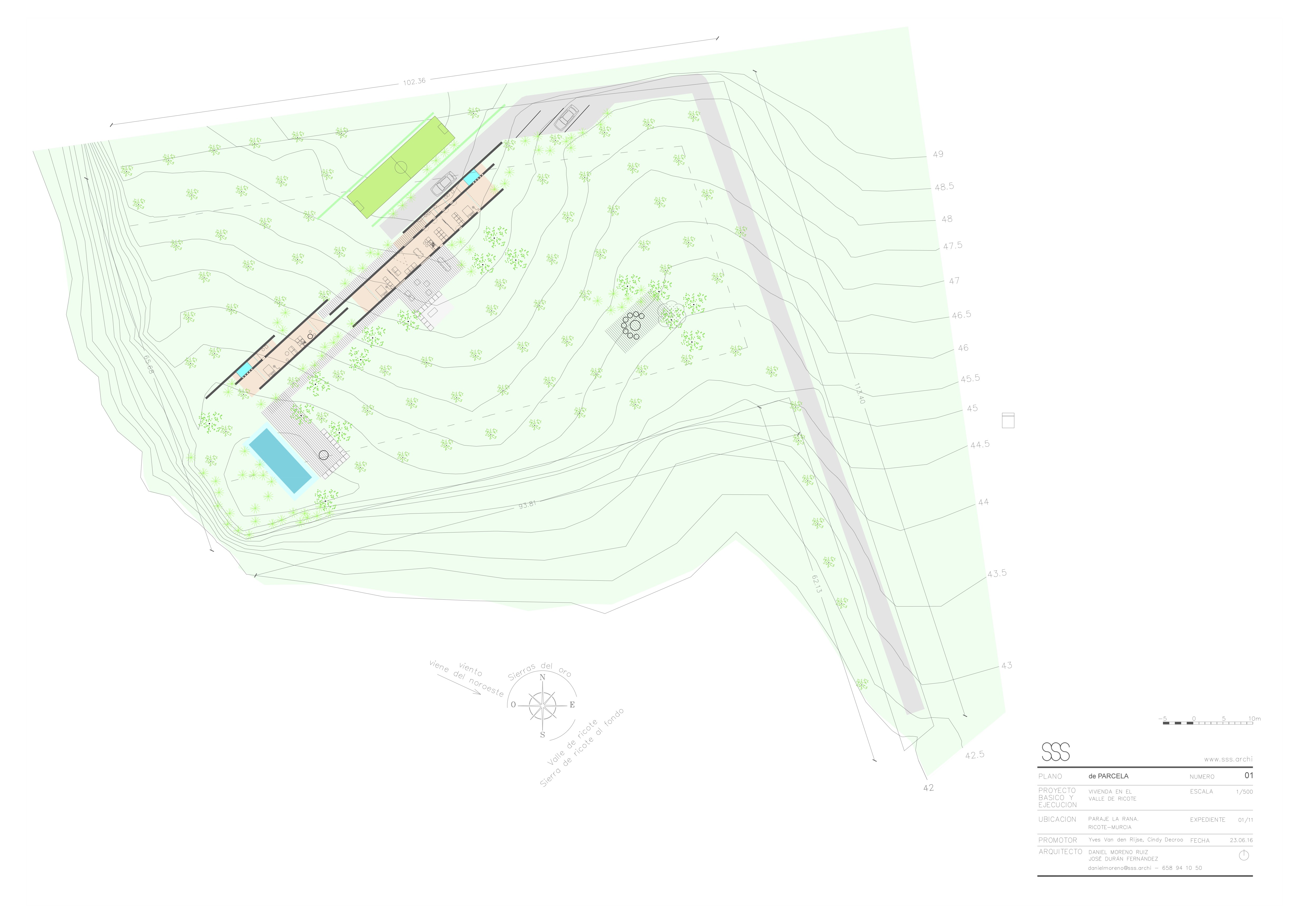 Map of the Plot. The house is made by thick and parallel walls that slide through the ground, creating a fluid concatenation of space. The house is a double house, but it looks like one. The Main House for Cindy, Yves and their Son stands as the "cuore" of the double house. The Guest House, gently attached to the former, looks over a dry riverbed beside the pool.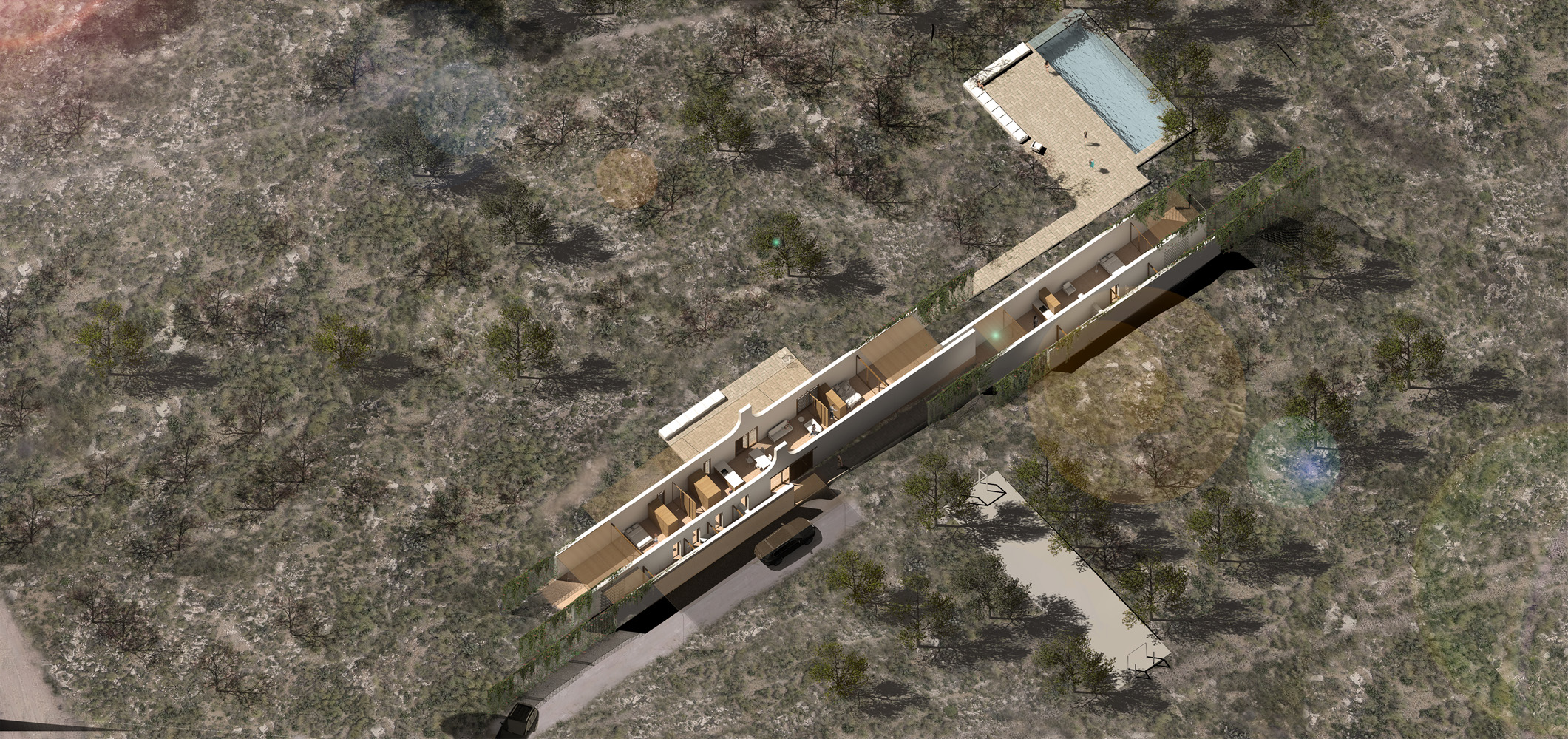 Axonometric view. The white walls extend themselves to catch the landscape.
Some facilities, well connected to the main house, enrich the house surroundings. Those are: A pool placed at the plot´s lowest level hidden from the torrid winds flowing from the south. A large chillout terrace in front of the main house, overlooking the widespread valley. And a tiny football field flanked by two green walls at the back of the house closed to the main entrance.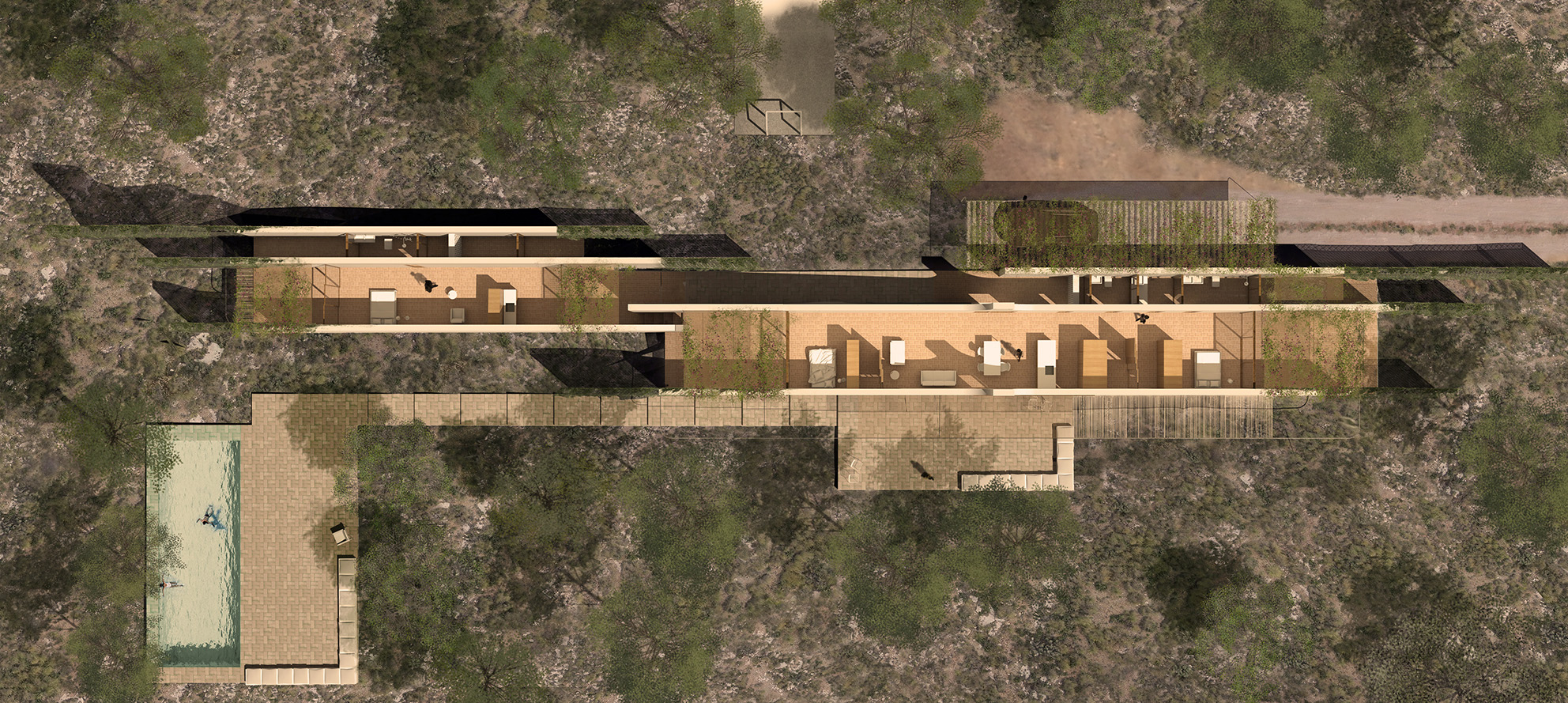 Aerial view of the house program.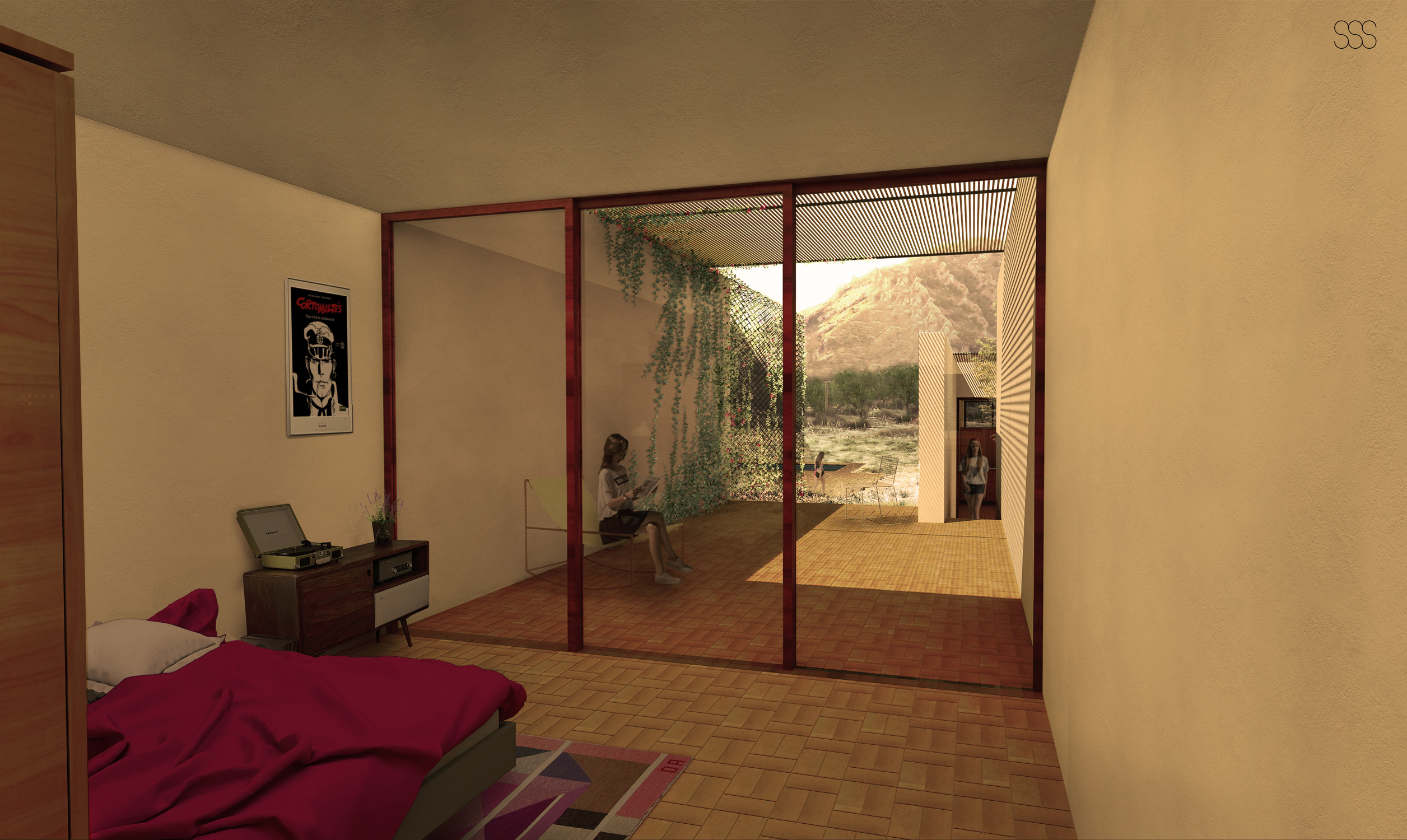 Bedroom facing the courtyard. The Guest House and Pool at the background.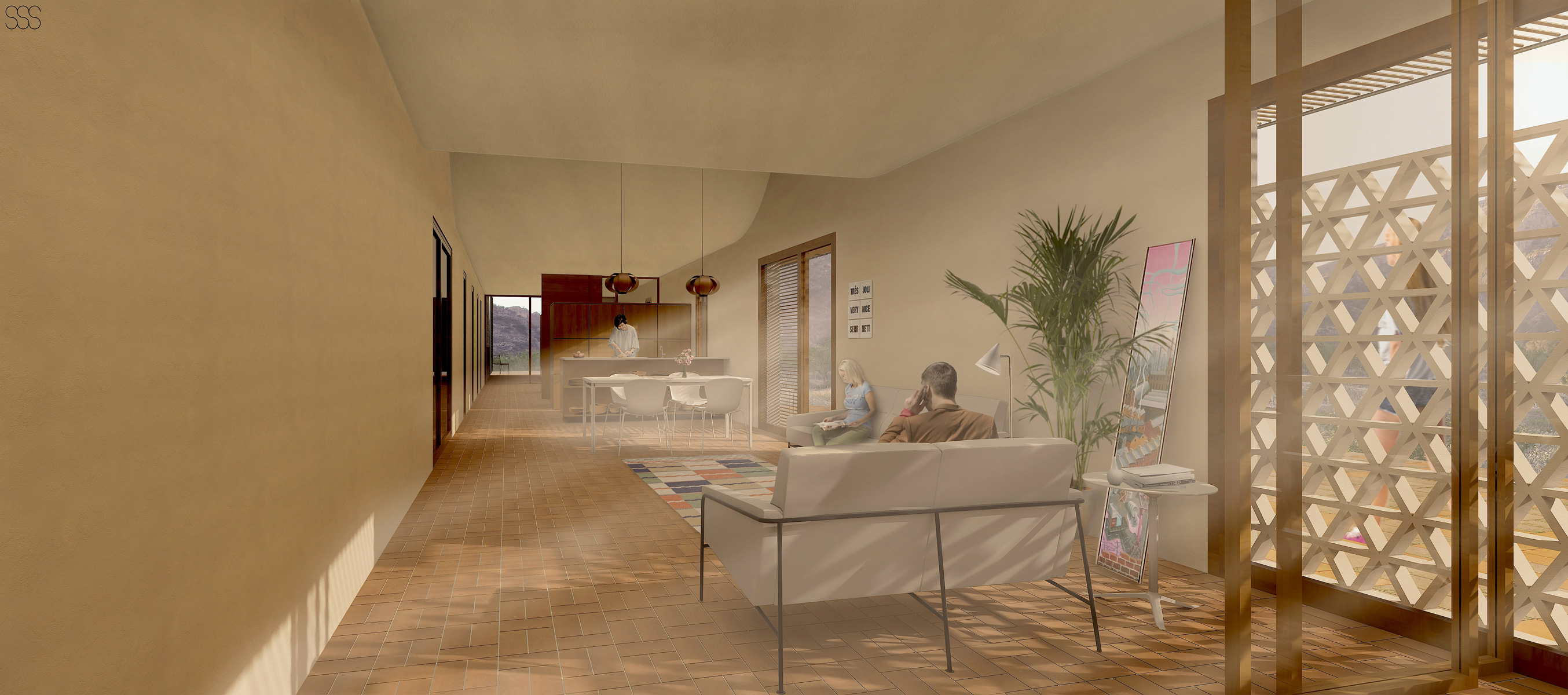 Main Space. The wind chimney.